Bharti Gehani shares effective ways to increase staff efficiency by boosting your stylists' confidence
Amidst the hectic business of running a salon, coupled with managing demanding clients, we often tend to overlook the potential of our team which later impacts our clientele and eventually our business goals.
As the Co-founder of my salon, I understand that staff motivation and management can be one of the most tedious and tricky tasks. However, with the right work environment and proper guidance, shaping your staff members' personality can be a swift road to success.
Here's the success mantra for keeping your staff members motivated and committed towards your business growth and manage their career aspirations.
Communicate Salon Goals Clearly
Communication is the key! Every staff member must understand their responsibilities and the purpose of the salon, which is all about enhancing people's lives. By giving your employees a purpose, you're making them understand the company's vision and mission in a direct and clear approach. You will be able to motivate your employees better when they are aware that their efforts will eventually contribute to the company's success.
Brushing Up Skills
Having training sessions regularly for your stylists' shows that you feel equally responsible and passionate about their growth. Brushing and building their skill set will increase their confidence to deal with the salon clientele confidently and smoothly.
You can develop or enhance their technical and product skills in several ways:
In-house training
Workshops
Seminars
Online education (Courses and Webinars)
Shows/Events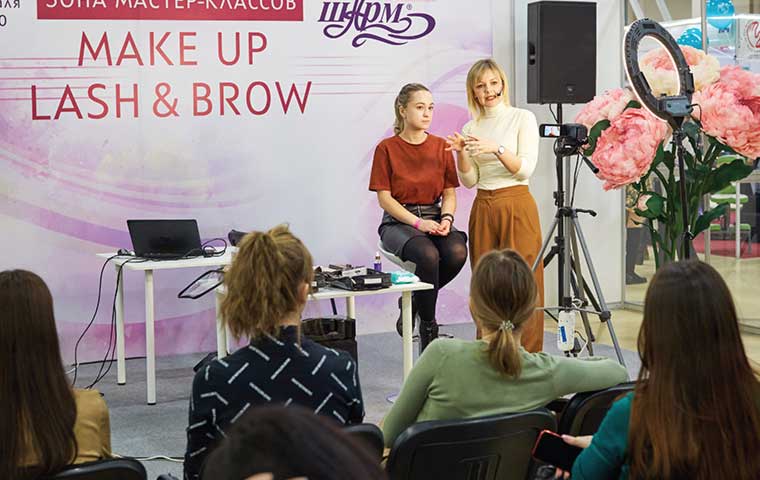 Welcoming Work Culture
It's important to make your staff feel welcomed and important. It makes each one feel more responsible and own the job they are given. It eventually creates a healthy, comfortable, and friendly work environment.
For instance, we work as one team right from attending clients to offering a helping hand while at work. Besides, we play soothing music and chants all day long that helps the staff members stay focused, calm and stress-free.
Creating a positive and healthy atmosphere in the salon helps in:
Building team spirit
Strengthening work culture
Inspiring out-of-the-box thinking
Multiplying the productivity level
Team Transparency & Bonding
Employees aren't simply a means to run your business, but a crucial part of your company and no less than a second family. Engaging and interacting with your stylists' makes you approachable and is a successful formula to make your staff at ease.
Tips to Enhance Staff Efficiency
Invest time, energy and efforts
Conduct regular one-on-one conversations
Build relationship on a personal level
Transparency instills trust and increases company loyalty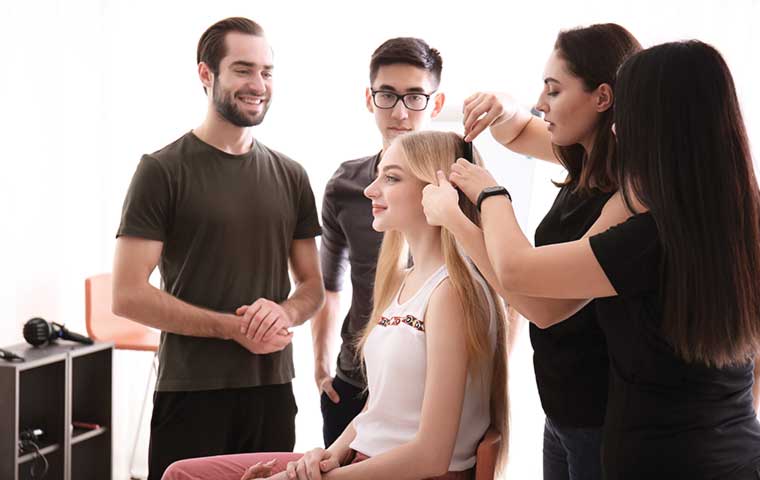 Understanding Individual Skill Sets
Every person has a distinctive personality with certain skills that need to be recognized and shaped for the salon's success. Being aware of their career aspirations can help you transform them into great assets for the success of your business.
Ownership & Decision-Making
Coaching and training your staff is an organic process that takes place in every organization. But micromanaging and constant nagging demotivates your staff members and snatches their ability to think and perform on their own. Hence, as a salon owner, you must encourage and allow your staff to be confident with decision making — especially in their areas of expertise. It builds trust and allows us to establish more personal relationships with the employees.
Reward Staff Contributions & Create Leaders
Recognizing and rewarding the performance and contributions of your staff members directly inspires and motivates them to face new challenges and push the envelope.
The rewards could be:
Incentives
Vouchers and Coupons
Complimentary Treatments
Strike A Work-Life Balance
The energy of the team dips after constant grinding in the salon. Thus, a refreshing break from work and change in the environment gives birth to new energy and positive thoughts. Hence, I ensure that I take my staff for a trip once a year that helps them build better rapport with their co-workers. As a salon co-founder, I'm also very particular about having work-life balance by making them efficiently manage their work.
Happy and motivated employees are one of the key reasons for a successful salon as they ultimately increase your clientele through excellent services, leading to company growth.
Bharti Gehani
Managing Director & Co-Founder
Honey Lulla Salon, Mumbai