Creativity has no boundaries, and these interior designers prove it by sharing their creative ideas on designing earthy spa interiors.
Amidst the urban hustle-bustle, spas are the only places where one can expect a wellness vibe. Creating that serene space can be made a gratifying experience to your guests with a combination of form, flow and function in designing the interiors. SS asks interior designers and consultants Viki Thakkar, Shobhit Kumar and Priyanka Jain to share their views on some earthy ideas to incorporate in your spas, and have your guests coming back for more.
The arc of aesthetics
The unique quality of every element can be blended to make an interesting spa interior design. Shobhit Kumar, Partner, Rakhee Shobhit Design Associates (R.S.D.A.), tells us about the most important part of aesthetics in a spa. He said "A well-designed spa — right from the entrance to the service point — should be equipped and structured in a manner that seamlessly helps in showering clients with therapeutic vibes. Humans need to connect to nature and other biotic forms for l and personal fulfillment. Biophilic design elements are a key to achieving this goal."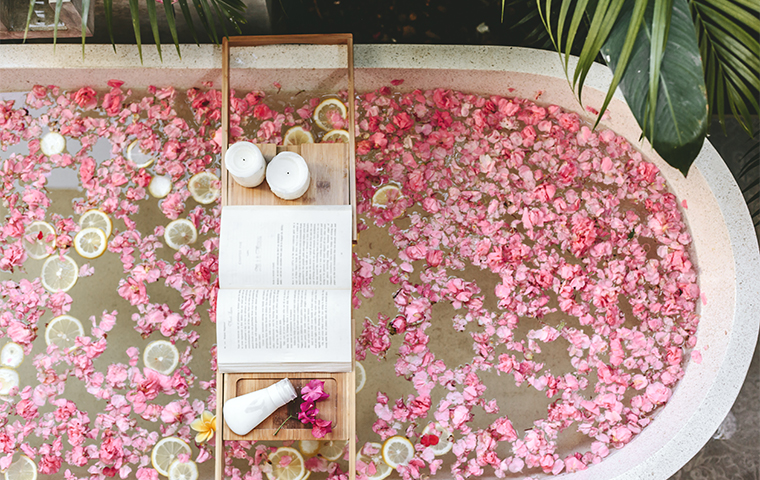 Biophilic design elements help in incorporating natural elements to an intrinsic space in a spa. As one walks in, they could be exposed to several textures imitating earth elements that evoke a positive feeling.
Water bodies
Wall colour
Thick textured stone flooring
Reclaimed wood on the wall
Fresh air systems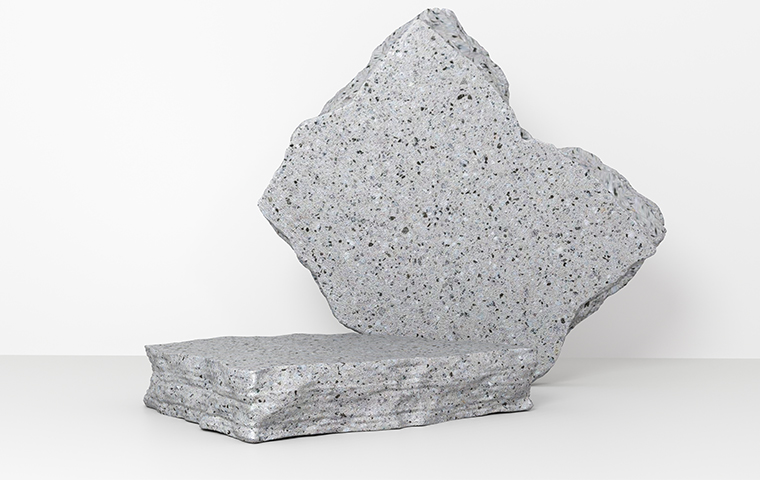 Viki Thakkar, founder of Viki Thakkar Design Studio, opines that "The concept and mood board are significant aspects in the aesthetics of the spa taking it to a next level as compared to generic spa interiors."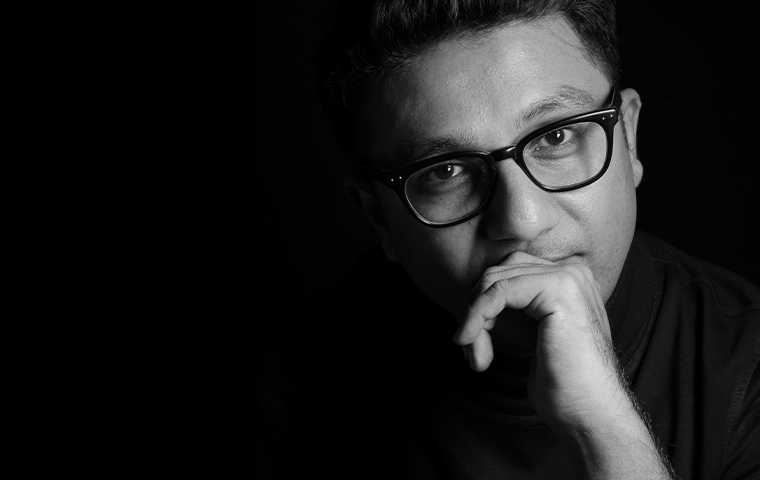 "We don't need to use colours, it's all in the flow of using eco-friendly materials."
Viki Thakkar's quick tip
Terrazzo old world charm floor, rustic walls with organic finishes in clay and lime, bamboo and cane weaved rolls as ceilings/wall linings, and natural jute as lampshades.
Connecting with the body, mind and soul
Delhi based Interior Design Consultant Priyanka Jain says "Earth elements are therapeutic in terms of anti-ageing, boosting immunity and stress relief. It's easy to create a design but a practical approach to the functionality and ergonomics for the staff adds to the grace of a spa facility."
Fire, an emotive element is associated with life force. Warm-toned lighting can be a game changer in combination with a water body,
creating a fine balance of both the elements!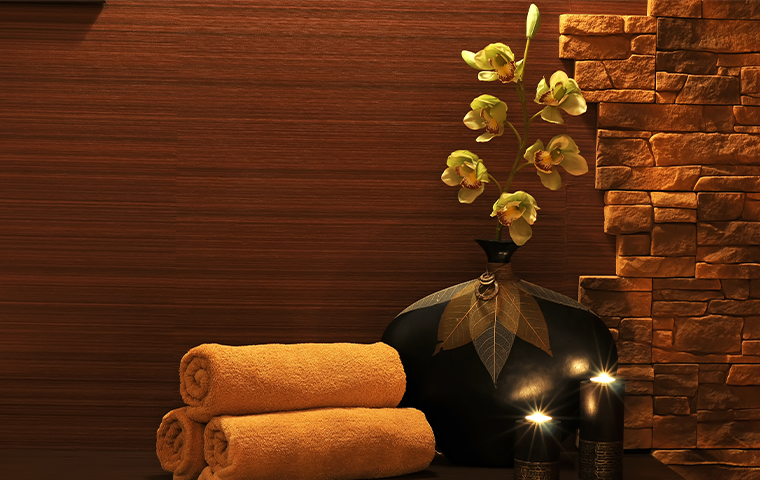 Spas offer holistic treatments to ease stress. "Chakra balancing is the process of acquiring balance between the spirit and body. Chakras can influence a spa's interiors especially in terms of connecting with colours. We don't need to use colours, it's all in the flow of using eco-friendly materials", says Viki.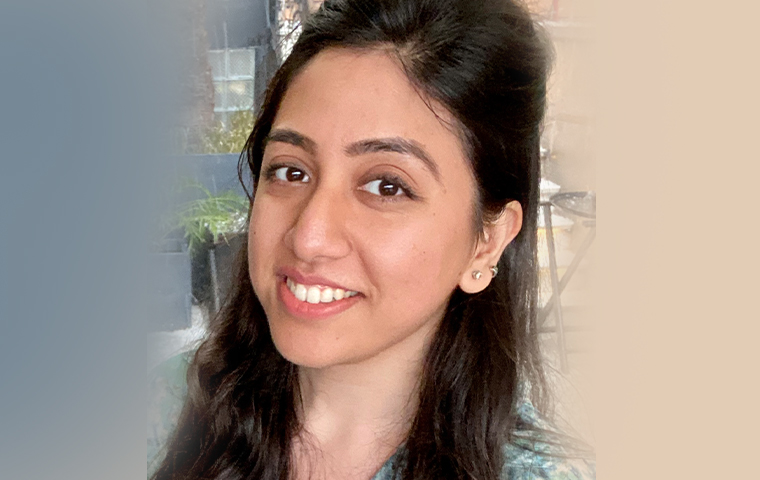 "Practical approach to the functionality and ergonomics for the staff adds to the grace of a spa facility."
Chakras and colour play
"Each chakra has a colour associated with it and signifies areas in the body. Incorporating these colours is all about using eco-friendly materials. Straw, bamboo mats, restored old wood, old brass metal hardware, clay wall finishes etc. give a natural feeling of being in the woods and help one feel rooted to nature while getting spa services done," says Viki.
Gone are the days of using monochrome colours in a spa. For an earthy spa interior design, a "fire" inspired red/orange wall to catch immediate attention could be a great choice. The use of subtle colours with depth/textures adds a sense of calm in the space. Neutral colour palettes and earthy tones of browns, beige, etc. accentuate the natural space experience, and complement the green elements of design.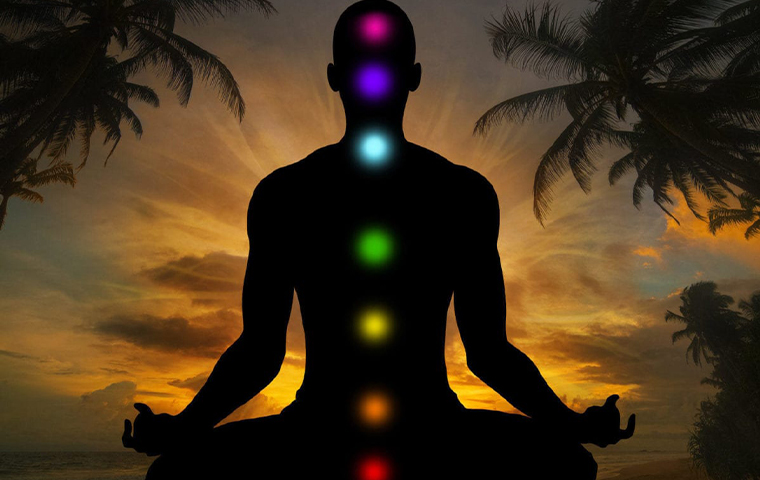 Ideas for earthy interiors
"While ideas are unending there are factors that play a pivotal role in creating an unforgettable experience even before you offer a service" says Shobhit. The materials palette is an important aspect of a good spa experience and choosing the colour, texture, etc. should be done carefully. While the use of heavy natural texture enhances one's spa experience, it can become a nightmare for the service and housekeeping team to keep the textures clean and hygienic. Hence, an apt choice and combination of materials is mandatory.
Layout of the spa
Zoning of areas
Cross ventilation
Summing it up, Shobhit says "the best earthy experience is to be able to sit in the lap of nature, which a spa generally relates to. So, to have biophilic elements working well with the layout would become quite an essential design point."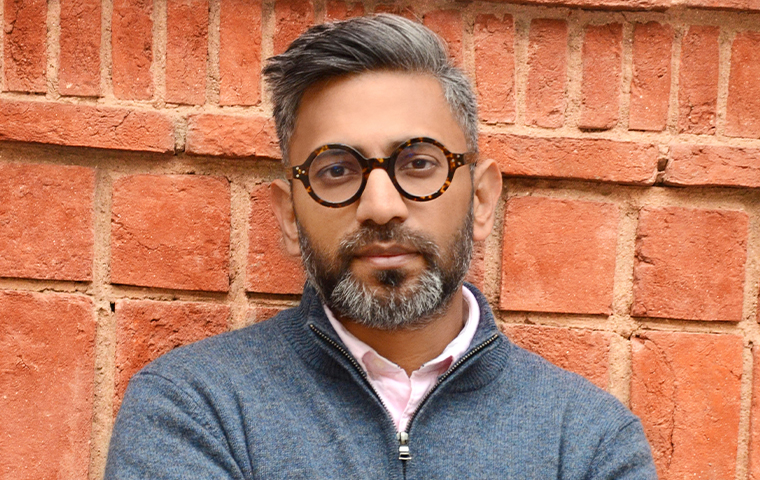 "The best earthy experience is to be able to sit in the lap of nature."