Jaipur based Tangerine offers the trendiest hair and beauty services to their clients
Established in 2014, Tangerine – The boutique salon, based in Jaipur is owned by Natasha Singh Chauhan. After training at BBlunt in Mumbai, Natasha went on to work with a few leading designers, fashion houses, and fashion magazines. But she always knew she had much more to offer.
It is after her training in London that Natasha realized the lack of a boutique salon in Jaipur where one could have a luxurious experience. That's when her journey to entrepreneurship started when she with her mother established a unique premium brand that offers a luxurious experience.
Setting up Tangerine wasn't easy, and Natasha faced several challenges. Many people told Natasha that there wasn't any growth in the salon industry and that she was taking a big risk. But she realized that every entrepreneur must take risks and lived up to her determination to turn her vision turn into a reality.
VISION
"Tangerine is not just a salon but an experience of well-being and luxury for the people of Rajasthan," says Natasha. The Salon's aim has been and always will be the same – to bring the best salon experience by delivering premium, curated services to every client who steps in. Fresh, fun and fabulous – that should be Tangerine for everyone"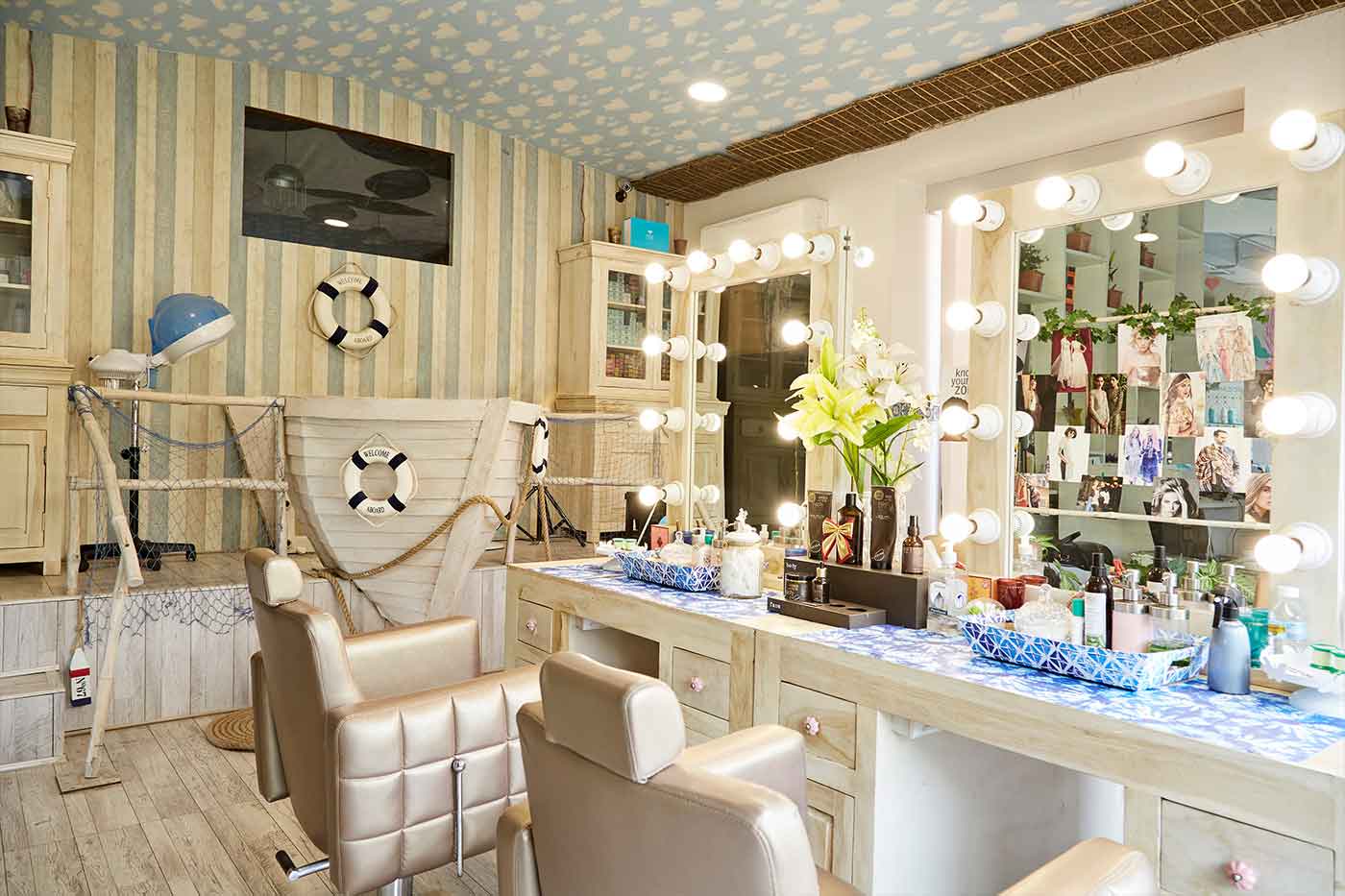 SIGNATURE TREATMENTS & Products
Tangerine strives to stand out and have a lasting impact on its clients. To ensure that the client's hair is up to its absolute best standard as they walk out of the salon, Tangerine offers the best and most convenient services to their clients. The products used in the salon are very diverse, e.g. for the clients who like to stick to organic products, they have a lot of good organic brands for skin treatments like Ma Earth Botanicals.
Clients can enjoy trending techniques in hair colour like Ombre, Balayage, and Babylights as well as hair treatments like Olaplex, K18, Pro-Keratin, etc. courtesy of Tangerine's professional hairdressers who always amaze everyone with new hairstyles. Clients are assured of experiencing the latest make-up and nail trends at the salon too. Besides offering services, Tangerine sells professional products too on the salon retail counters for the benefit of their clients.
"We take our retail products very seriously! By offering clients only the best in the professional industry, our retail products are guaranteed to keep the integrity of our client's skin and hair colour."
UNIQUE DESIGN
Designed with comfort and relaxation in mind, the aesthetics of the salon stand out. It is designed innovatively to bring the most creative
aura one could to a salon. Architects Vicky Thakker and Manvendra Singh worked on the architecture of this salon. The interiors feature a pleasing colour scheme, as well as bold and simple geometries. With magazines to read to little informational things all around, this salon brings a quite diverse theme to it.
STAFF MANAGEMENT
Tangerine's entire team comprises of 20+ stylists and other staff.
The salon hires professionally qualified staff with a minimum of 2 years of experience in the field at the entry-level. The communication skills of the employee are crucial since the staff needs to be able to communicate openly & comfortably with the clients in the salon. Tangerine Salon also makes sure the employees they hire are free-spirited & can be in sync with the other team members.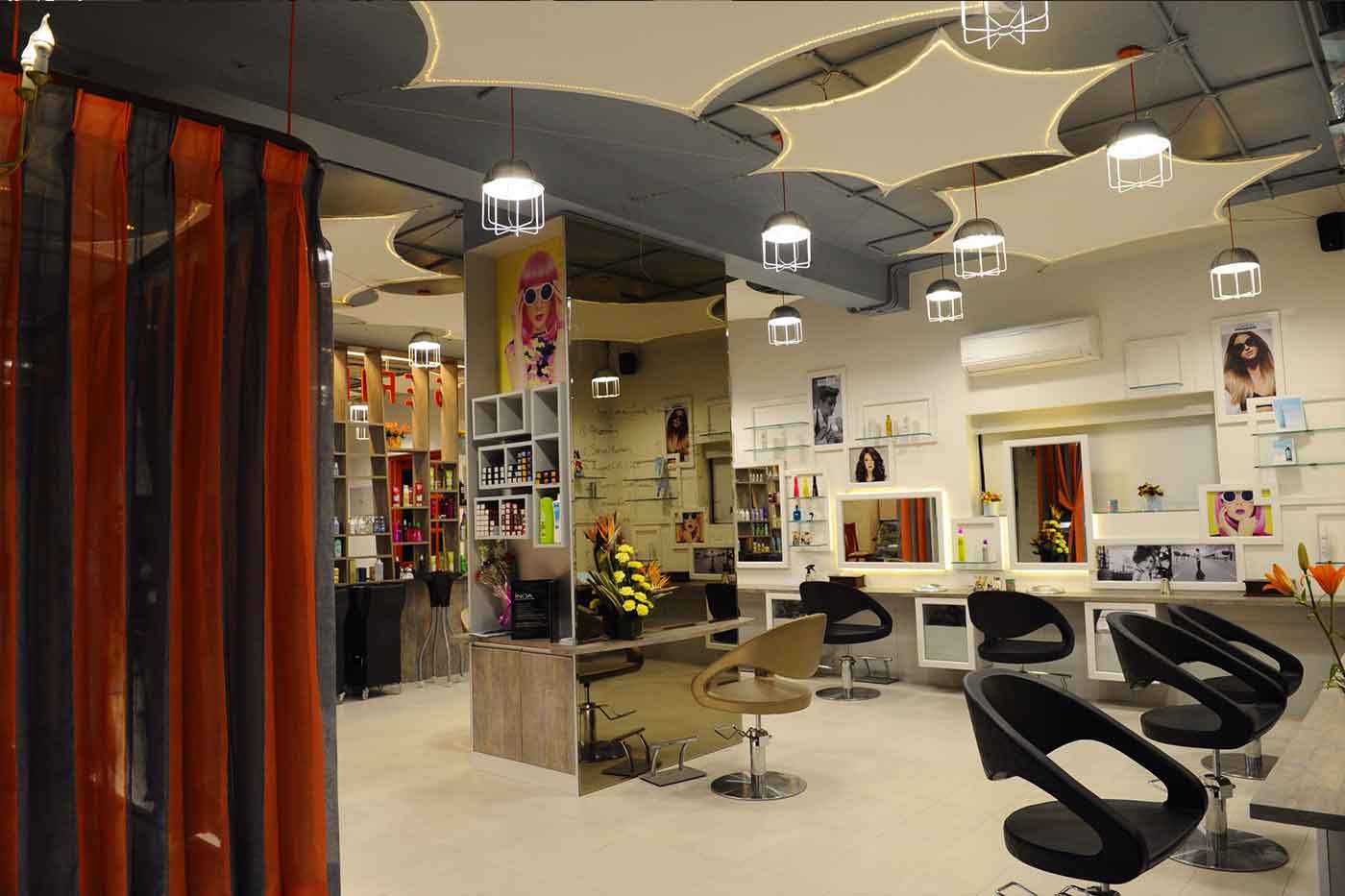 Besides qualifications and experience, Tangerine looks for two more qualities in their staff, namely growth mindset and emotional intelligence.
MARKETING STRATEGIES
Tangerine's marketing strategy mainly lies with every customer that walks out of the salon. Word-of-mouth is their strength and that is what has brought them so far. Apart from that they also rely on advertisements and social media marketing to further their reach.
FUTURE PLANS
"Our journey is still underway," says Natasha. She believes that as long as they continue to test and implement the things they are learning, they will always continue to thrive and grow the business, as and when the right opportunity knocks.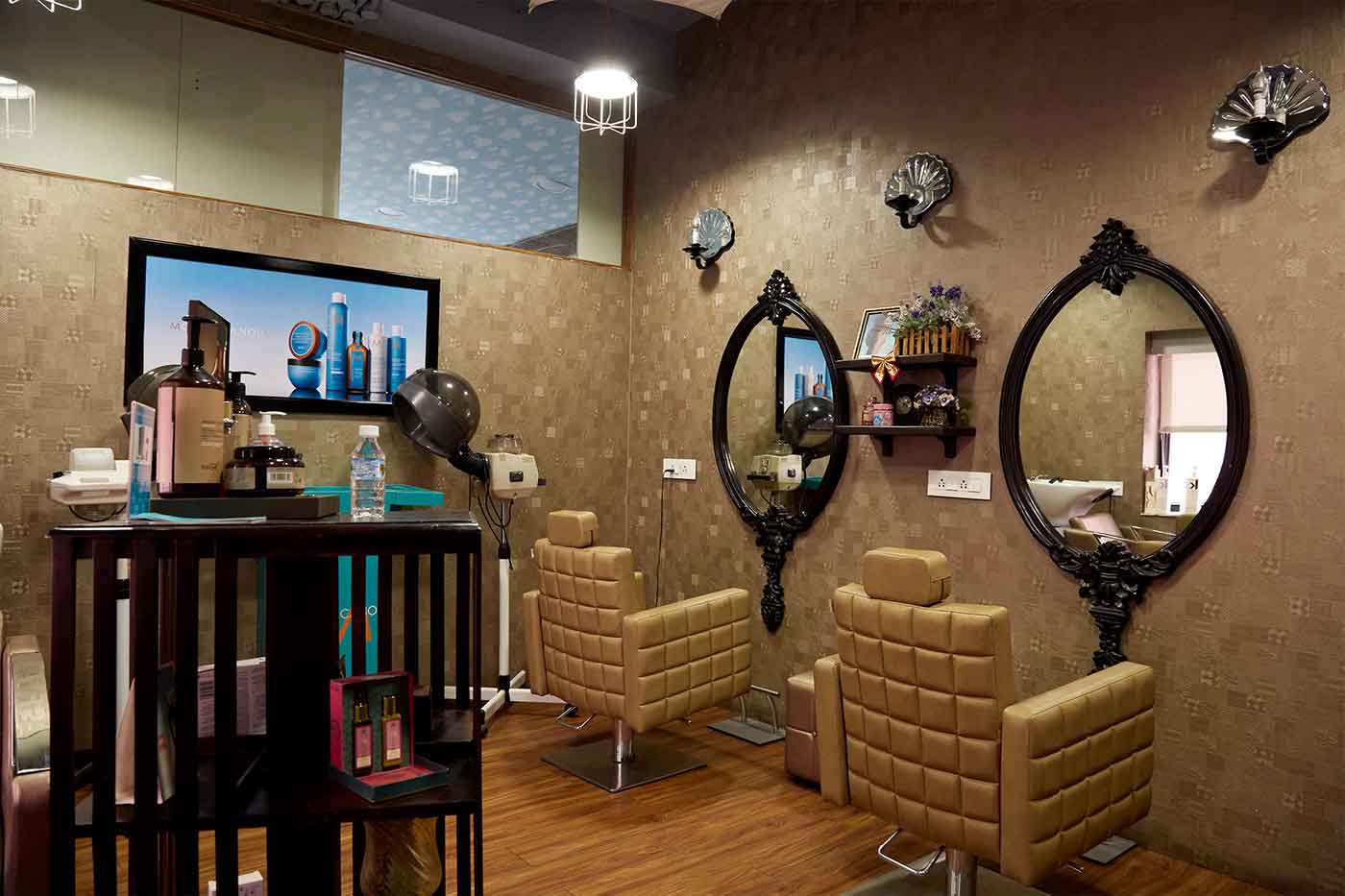 Fact File
Name of Salon: Tangerine the boutique salon
Owner: Natasha Singh Chauhan
Established: 2014
Area: 2450 sq ft.
Treatment rooms: 4
Address: 5, Ghanerao House, Jacob Rd, Civil Lines, Jaipur, Rajasthan 302006
No. of Staff: 20+
Timings: 10am – 8pm
Contact: 01414004834
Website: tangerinesalon.in
Instagram: @tangerinetheboutiquesalon