The eco conscious salon offers signature treatments using the latest techniques
The EEMOS Salon and Academy in Tirupati started with the idea of visionary Mohana Lakshmi, a renowned CIDESCO certified aesthetician. Mohana wanted to create a world-class eco-centric and customer-oriented salon within the beautiful hills of Tirupati.
The success of the salon is attributed to two main factors: approach to being customer-centric and founder Mohana Lakshmi's vision of opening a salon at par with any world-class peers. Having been trained in the US in cosmetic formulation; organic & eco product development, and beauty techniques, she is keen to help her students achieve technical expertise and financial independence.
Customer-Centric Approach
With the endeavour to offer better customer experiences, EEMOS thinks beyond beauty needs. Complimentary food and beverage service during client sessions is one example of ensuring that clients are well looked-after and pampered.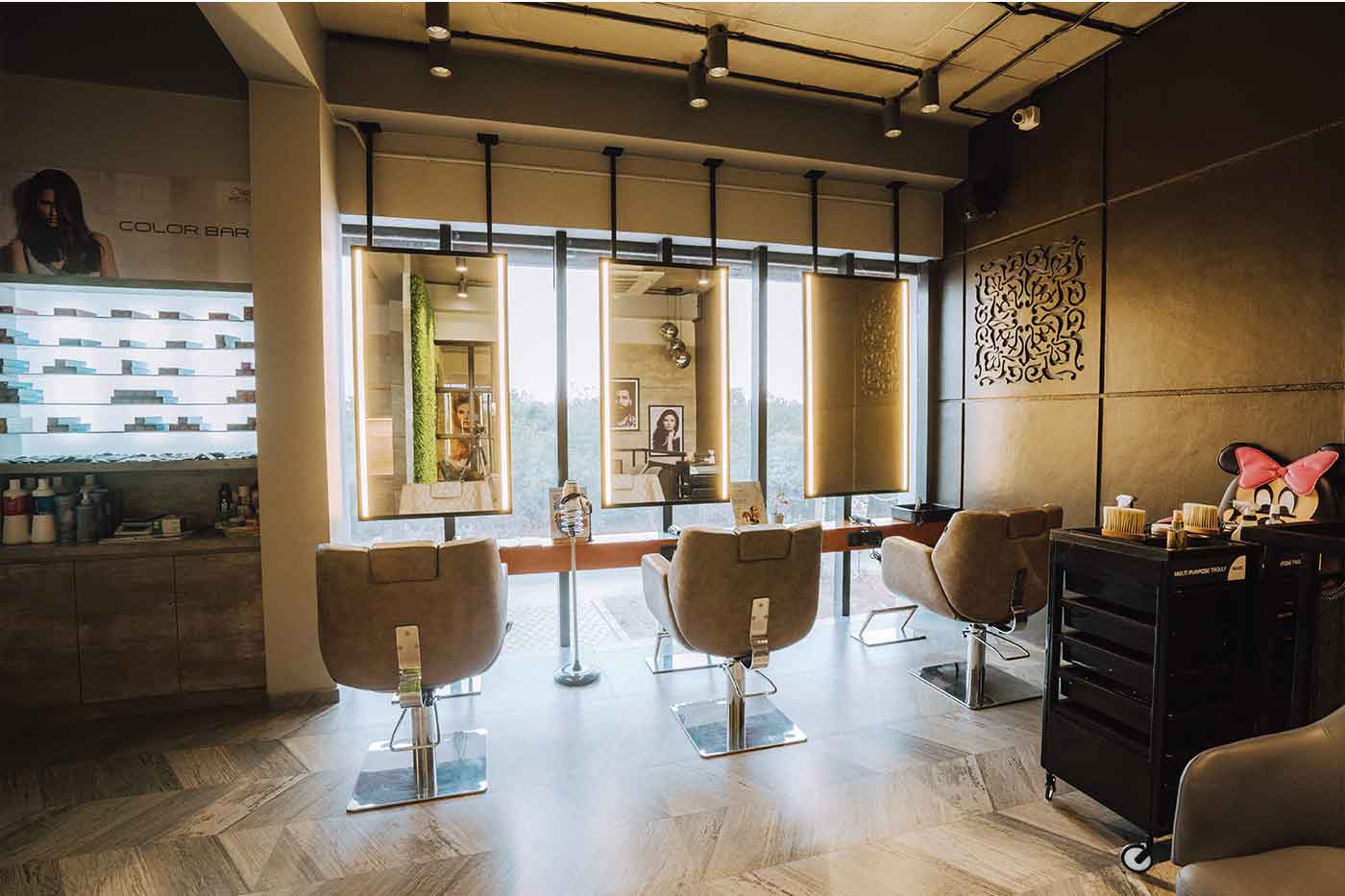 Eco-friendly Architecture
Designed by a top Indian architectural firm, and located in one of the iconic business buildings of Tirupati, the salon has gained popularity in a short time. Although the exterior is a unique, customers experience the best when they walk in through the doors and enjoy the beauty services.
The concept is completely eco-friendly, incorporating natural elements to elevate the look and feel. The front
elevation is made entirely of tinted ceramic glass, which helps block harmful UV rays and helps maintain a
comfortable temperature inside the salon. The salon has an open floor concept with AAC eco-friendly bricks used for the construction. The building and salon are run 80% on Solar energy, and the usage of LED lighting results in 66% lower power consumption. High-efficiency water nozzles across all water outlets ensure a water saving of almost 50%. The salon uses low VOC paint on the walls and all the wood used is either renewed or organically processed.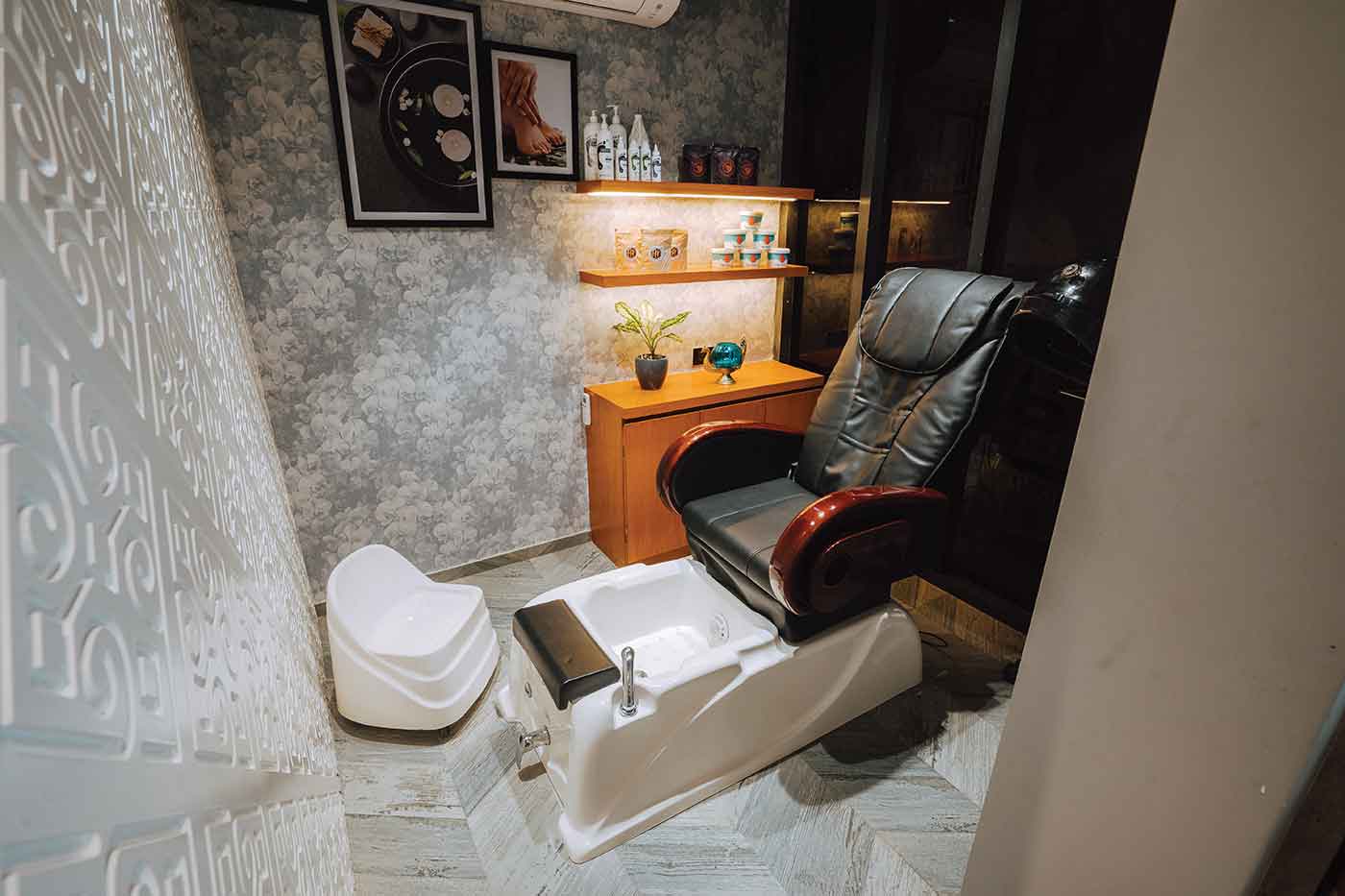 EEMOS' commitment to being completely eco-friendly continues in operational practices too e.g. only non-toxic cleaning products are used for sanitization.
Signature Treatments
EEMOS focuses on two important aspects with regards to service offering:
Latest Technique
Best Product
All the products used are organic and nature based. The treatments are tailored to fit each client's unique profile using the best product and technique combination. The salon uses Comfort Zone for skin treatments, especially for its ability to reduce and reverse the effects of skin
damage. All waxing services are done using an Australian brand Lycon, which is painless and suitable for all skin types. Nail art and services include products from Delone's that are imported from the US including our UV sanitized nail dryer. Italian brand Davines is used for its reputation among the fashionistas as well as for its proven quality for the scalp, hair root hydration, and smooth texture.
These examples show how EEMOS caters to clients with the very best within the market
Staff Management
The recruitment process is based on evaluating three skill sets:
Soft skills (communication)
Technical ability/experience
Product and Technique knowledge
EEMOS strongly believes that skills are teachable, but a positive attitude towards the job should be natural!
People with the right attitude and passion are hired. All employees undergo a standard of operations training on customer service, policies, and techniques unique to the mission at EEMOS.
The salon also invests in every staff member's growth, so if there is a new technique or product launch process that is being taught at the EEMOS academy, staff are encouraged to learn these to enhance their skillset. EEMOS runs on a lean operational model with 20+ staff for in-salon and at-home services.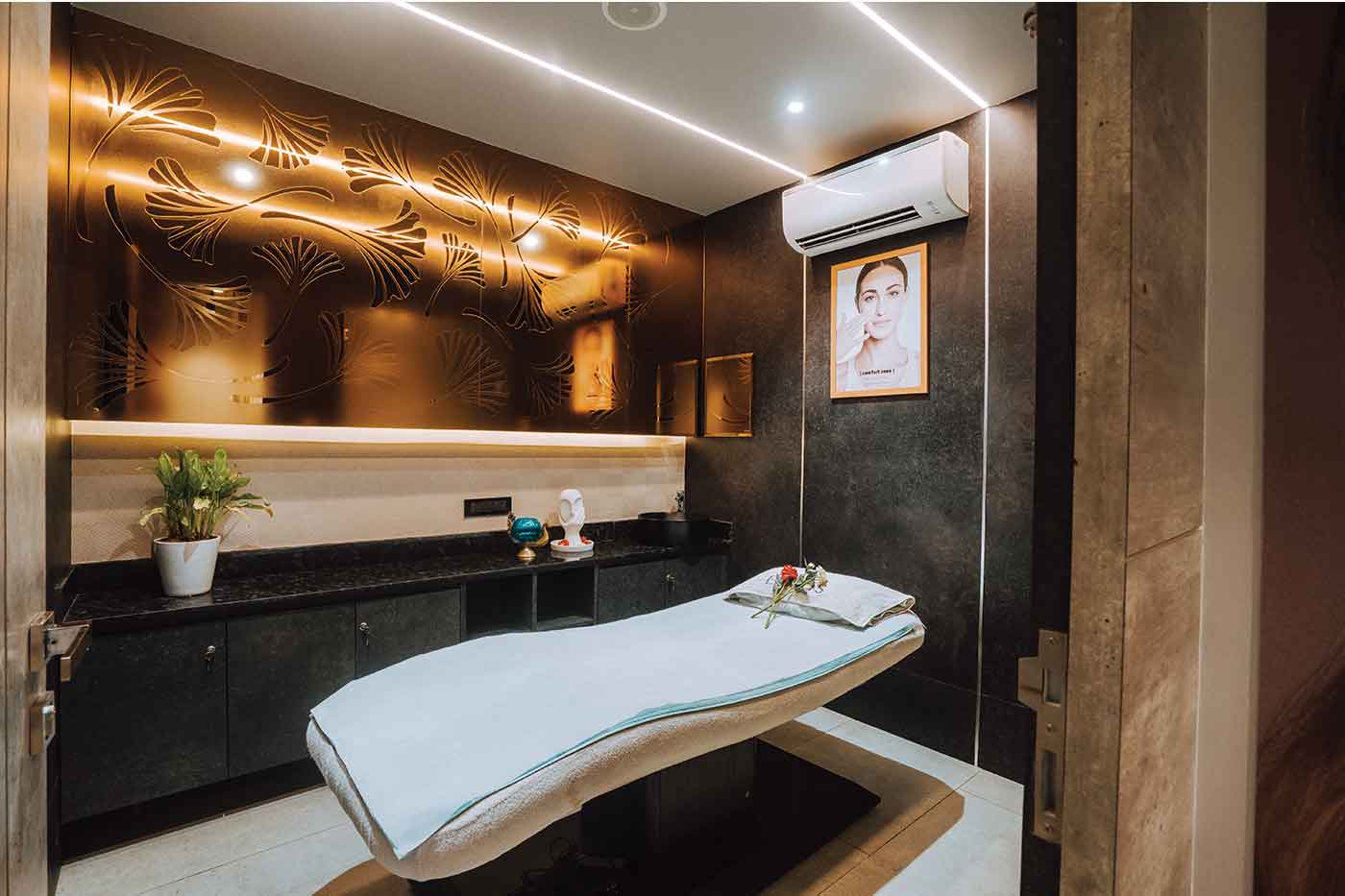 The academy trains young female entrepreneurs who wish to enter the field of aesthetics, hair, make-up, and beauty. Students are taught different courses based on their choice and trained to start their own business at a very affordable price. The students also get hands-on training in the salon.
Marketing Strategies
EEMOS invests in thoughtful but impactful marketing strategies and are very active on social media. Social media channels publicise all current offerings, and the brand presence is very receptive to client feedback and suggestions so as to give the best services for their clients.
Future plans
Plans include independent franchise or seed funding opportunities. Other plans include a move to launch their own truly organic bio nutrient-rich product lineup. The salon would like to increase its presence on state and national level to serve more prominent communities. EEMOS wishes to incorporate its academic presence into the growth of its operations and train more female entrepreneurs throughout the state and nation to give them independence and financial freedom.
FACT FILE
Salon Name: EEMOS Salon & Academy
Co- Founder: Eswar, M.A.,
Address: 8th Cross MainRoad, Upadyaya Nagar, Tirupathi.
No. of Staff: 14
Timings: 10am to 10 pm
Contact: 8404040402
Website: www.eemos.in