Bangalore, the capital city of Karnataka, is not only well-known for its pleasant climate but also for its exquisite green spaces. Reputed as the Green city of India, it isone of the fastest growing metropolis and is potent for high-tech industries and considered as the Silicon Valley of India.
Home to top salons like Bodycraft, Play Salon, Bounce Salon, Lounge etc., there are several top salons that offer premium services that StyleSpeak brings to you in this story
D5N Beauty Lounge

With the idea of re-defining one's self both aesthetically, physically and mentally, D5N group was initiated in the year 2006 by Krishnan Kiran. Catering to the premium Salon spa business for the past 16 years,D5N has an established network of operations at Malleshwaram, Koramangala, HSR Layout, RT Nagar and Nagarbhavi.
Salon Strength (Staff Members): 35
Salon Timings: 10 am to10 pm
Hair cut: Rs. 590/- to Rs. 1290/-+ TaxRs. 590/-
Facial & skin treatment: Rs. 1450/-toRs. 7000/- + Tax
Make-up: Rs. 20000/-to Rs. 45000 + Tax
Average client spends: Rs. 6000 /-
Commercial work: Well experienced doing ads and film styles
Popular services: Creative cut and styling
Qualified stylist earns: Average of Rs. 55000/-to Rs. 60000/-
La Crown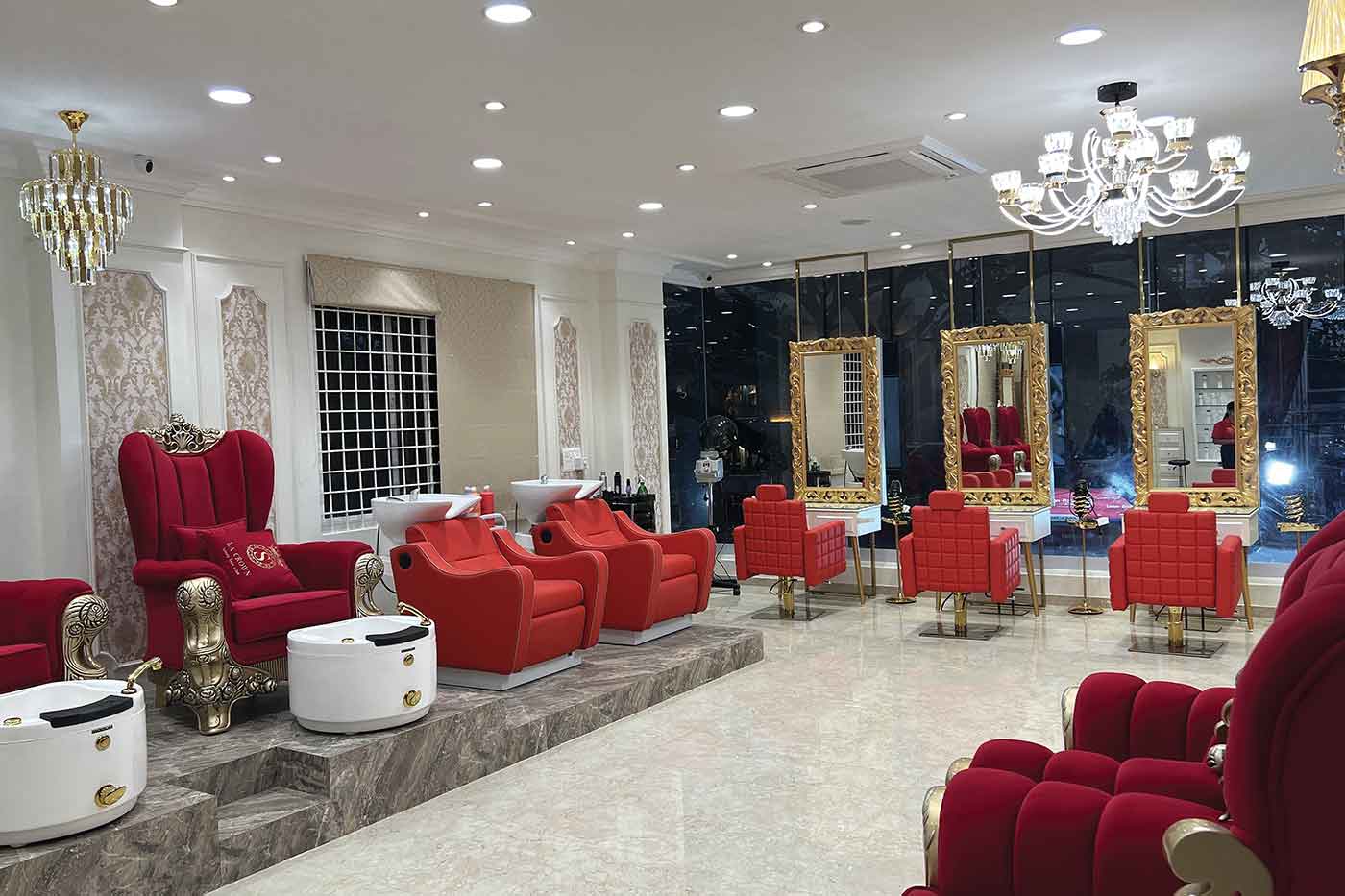 La Crown luxury salon and spa was established by SunithaDevaraj. Located in the heart of Bangalore, the salon offers friendly and professional service. Stylists at La Crown are trained to the highest standards, keeping up with the latest trends in lifestyle and beauty. La Crown takes beauty quotient to the next level and genuinely strives to provide a great experience to its clients.
Salon Strength: 12
Salon Timings: 10 am to 9 pm
Hair cut: Rs. 800/- onwards
Facial & skin treatments: Rs. 1500/- onwards
Make-up: Rs. 30000/- onwards
Celebrity clients: Politicians, actors and models
Average client spends: Rs. 2000 /- to Rs. 3000/-
Commercial work: Fashion and Bridal shows
Popular services: Make-up, hair colouring, haircuts and facials
Qualified stylist earns: Rs. 25000 to Rs. 45000 monthly
Salon De Elegance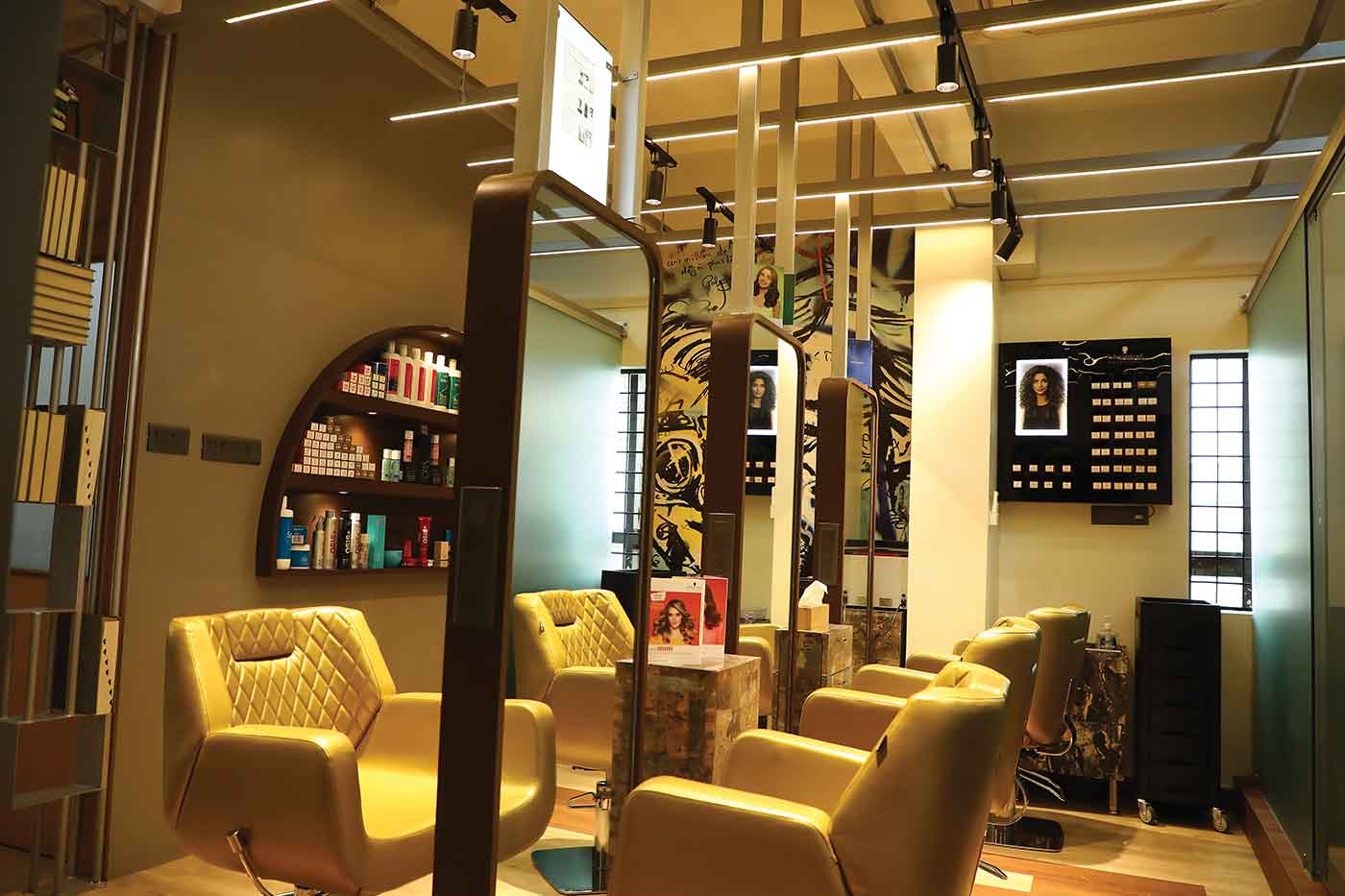 Salon De Elegance was initiated in October 2021 with the vision to offer best services with the best price.The salon plans to start multiple salons in different city and provides excellent staff with expertise to cater to its varied clientele.
Salon Strength:10
Salon Timings: 10:00am to 9:00pm
Prices:Rs.350/- onwards.
Hair cut: Rs. 200/- onwards for men and Rs. 600/- onwards for women
Facial &skin treatment:Non chemical facial, hydra facial, pigmentation treatment.
Make-Up:All types of bridals make up; HD make-up, Airbrush make-up waterproof make-up
Celebrity clients:RaginiDwiedi, Yeshwant,Nikitha, Sana Shalani,Vanishre
Average client spends: Rs.1500/-
Popular work:Hair colouring highlights, Balayageomber root touch up, Keratin treatment, Hair Botox, Hair smoothing, hair extension anti dandruff treatment, .luxury hair spa etc.
Zorains Studio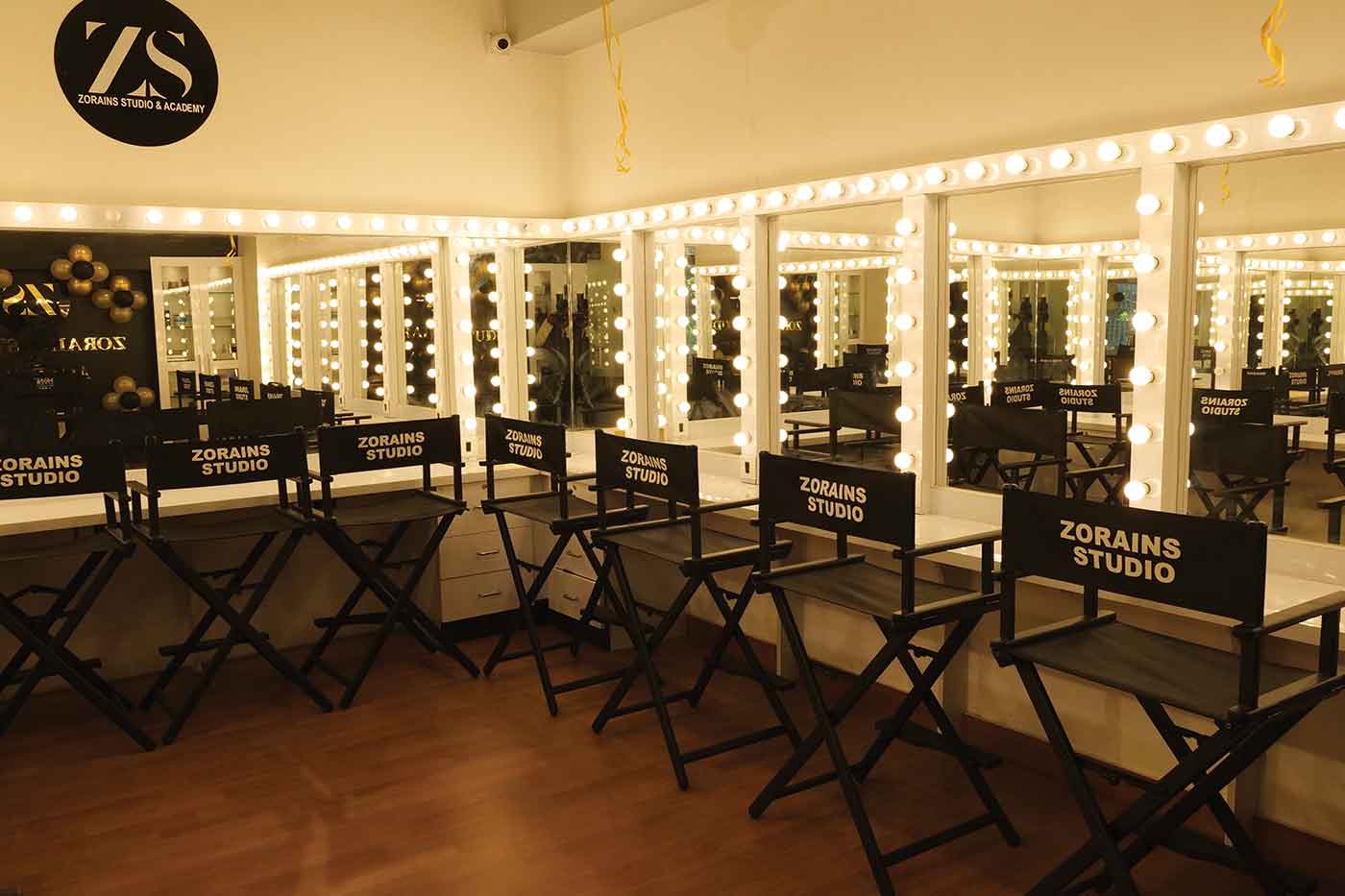 Zorains Studio was launched in 2015 by founder ZorainKhaleeli with a vision to provide the best in class service and training in make-up, hair, nails and all permanent and semi-permanent make-
up. This year Zorains Studio opened their first franchise in traditional and most affluent area of Jayanagar. And now are looking forward to expand their franchise studios across the south of India.
Salon Strength (Staff Members):
25 members
Salon Timings:
10:30 am to 7:30 pm
Prices:(Services):
Rs. 1000/- onwards
Training:
Rs. 15000/- onwards
Facial & skin treatment:
100 % organic ingredient facials with specialized facials like hydra therapy Kansa AHA and more
Make-up:
The largest service provider in make-up for shoots and weddings prices starting from Rs. 8000/- onwards
Celebrity clients:
SanjjanaGalrani, ShrutiHariharan, VasundraDas, DeepikaDas, SreeLeela
Average client spends:(services):
Rs. 2500/- to Rs. 8000/-
Popular services:
Bridal Make-Up, Microblading, Lash fill lift and Tint, Hydrafacial
Qualified stylist earns:
Rs. 25000/- to Rs. 50000/-
Flaunt Salon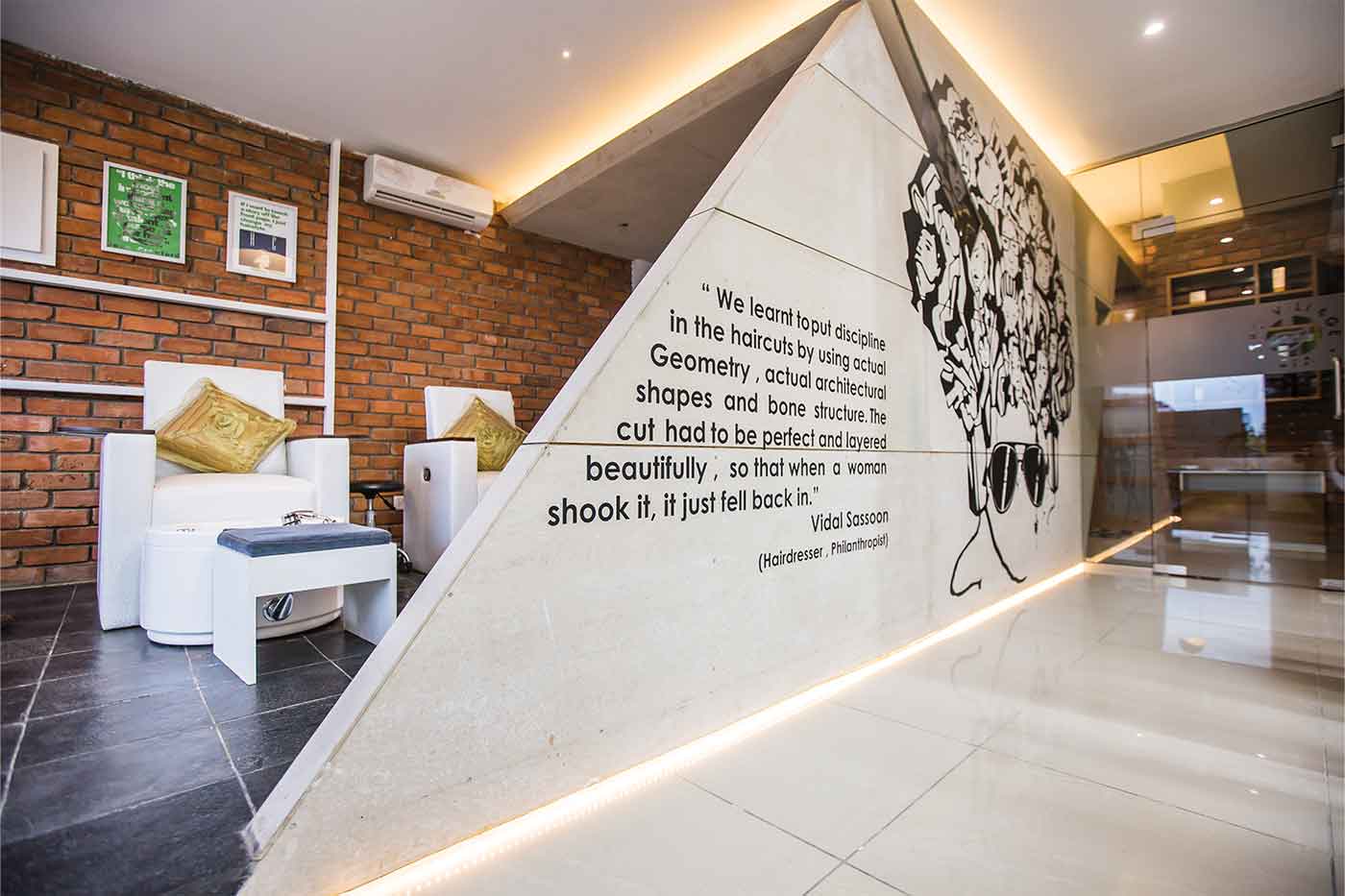 The brand Flaunt was launched in the year 2013 by 3 friends and classmates who were very enthusiastic about entrepreneurship and launching their own brand of salons. Now the same spirit has evolved in the past 10 years to the establishment of 5 branches spreading across Karnataka and Kerala.
Salon Strength (Staff Members): 14 staffs
Salon Timings: 9:00 am to 9:00 pm all seven days
Hair cut: Rs. 400/- for men and Rs. 1000/- for women
Facial & skin treatment: Rs. 1000/- onwards for basic facials andRs. 2200/- for advanced facials
Make-up: Rs. 3000/- to Rs. 18000/-
Celebrity clients: News Anchors & TV actors
Average client spends: Rs. 2000/-
Popular services: Hair Colours, Advanced Colour Techniques and treatments like Balayage, Global Highlights & Keratin Treatments
Qualified stylist earns: Rs. 20000/- to Rs. 35000/-
Hair Speak Salon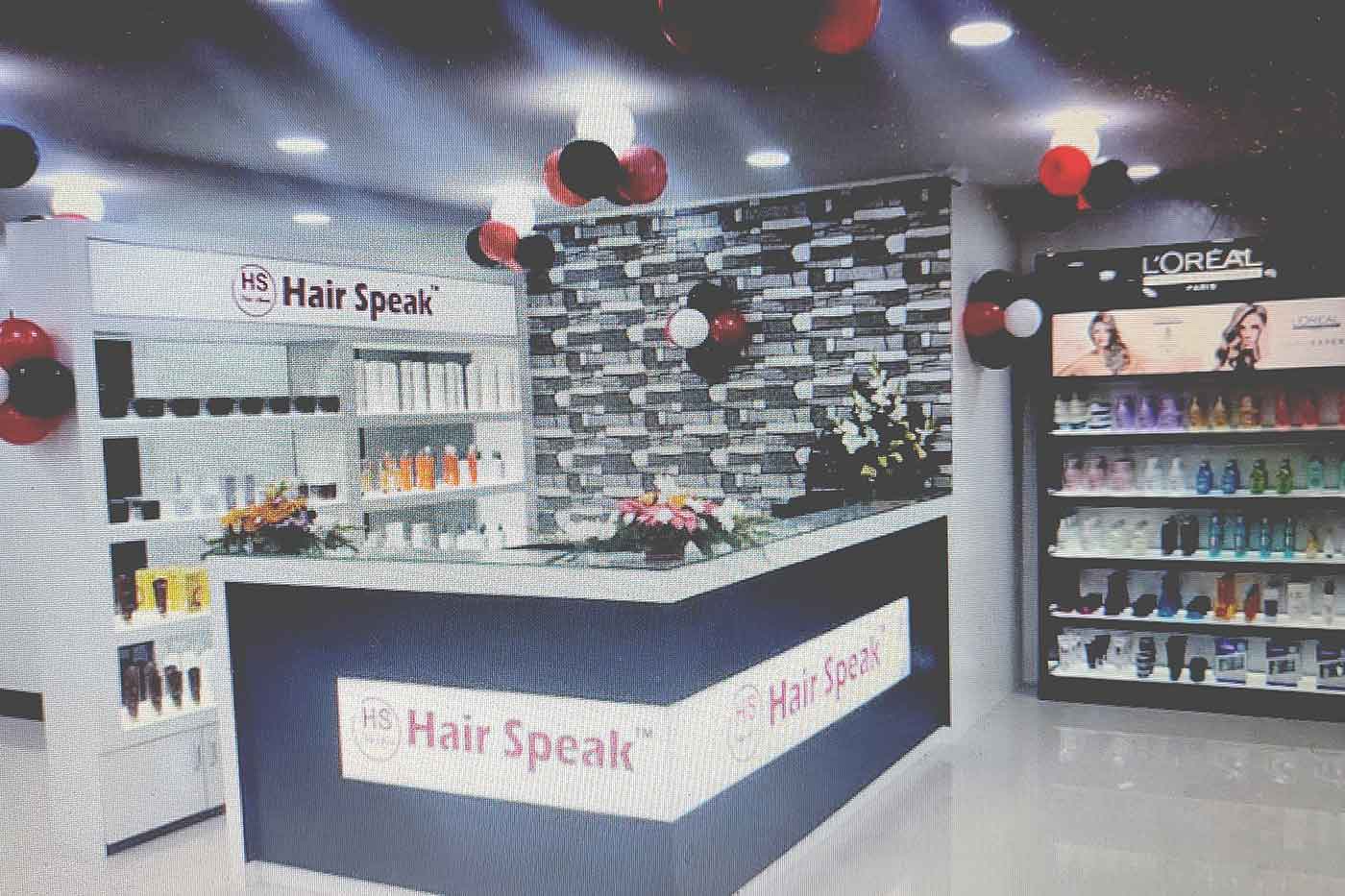 Hair Speak has premium salons across Bangalore at BTM Layout, Electronic City, HSR Layout, Jayanagar, JP Nagar 2nd Phase, JP Nagar 7th Phase, Koramangala, Vijaya Bank Layout, Bannerghatta Road, Jayanagar, Bellandur. It serves more than 3,00,000+ satisfied customers since its establishment in 2014 and yet continues to serve more with best industry and city services, with precision and affordable services to its clients.Mr. Saha, CEO always believes and strives to offer the best hair and skin services with a mission to make clients feel royal and special.
Salon Strength (Staff Members): 15
Salon Timings: 10 am to 9 pm
Hair cut: Rs. 300/- to Rs. 1200/-
Facial & skin treatment: Rs.800/- to Rs. 6000/-
Make-up: Rs. 3000/- to Rs. 20000/-
Average client spends: Rs. 5000/-
Popular services: Hair colour/ cut
Qualified stylist earns: Rs. 20000/- to Rs.1,50,000/-
Studio 16 Salon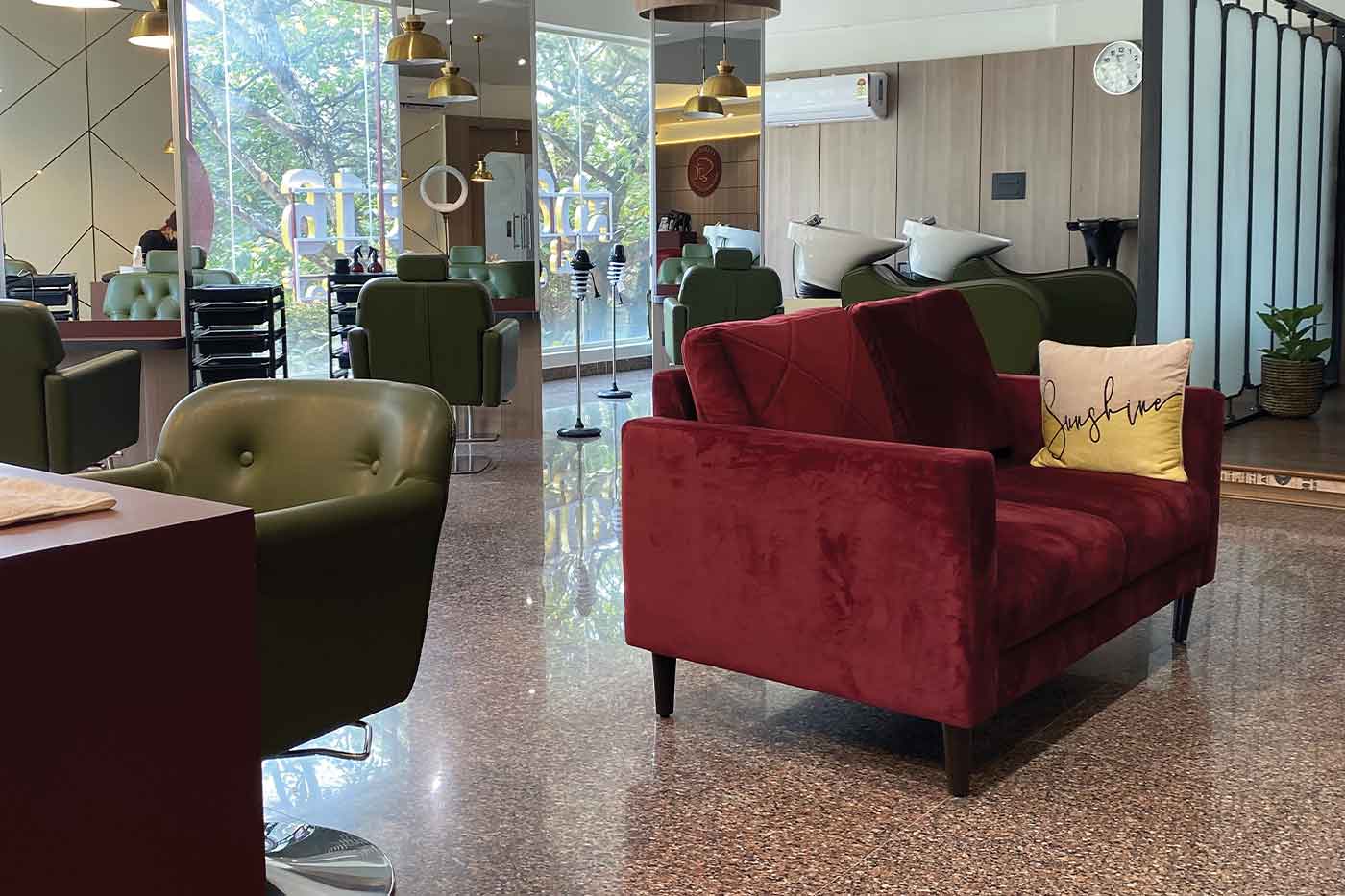 Studio 16, a sprawling salon has been recently launched by two young women entrepreneurs, Archana and Swetha. It offers the best in hair, nail and skin services in New Town Yelahanka. The salon brings its customers the latest in technology and the best professional brands to ensure impeccable luxurious services.The highly experienced stylist and staff are specialized in services like Facials, Keratin treatments and Chemical Peels etc. Studio 16 Salonwill soon open its new branch on 10th Feb and plans to expand with more number of outlets.
Salon Strength (Staff Members): 9
Salon Timings: 9:30 am to 8:00 pm
Hair cut: Rs 300/- to Rs. 1300/-
Facial & skin treatment: Rs 1400/- to Rs.7000/-
Make-up: Rs. 2500/- to Rs. 20,000/-
Celebrity clients: Actors
Average client spends: Rs. 3500/-to Rs. 5000/-
Popular services: Microblading, Hair Protien Treatments, Hair Colouring
Qualified stylist earns: Rs. 20000/- to Rs. 35000/-