Using a customer-centric approach and well trained staff, Krasiva Salon in Delhi focuses on making clients look and feel beautiful
Krasiva which means 'beautiful' in Russian prioritises the well-being and happiness of its customers. The salon recognizes that feeling beautiful is not only about physical appearance but also emotional and mental well-being. This approach aligns with the idea that self-care and self-love are essential for overall well-being.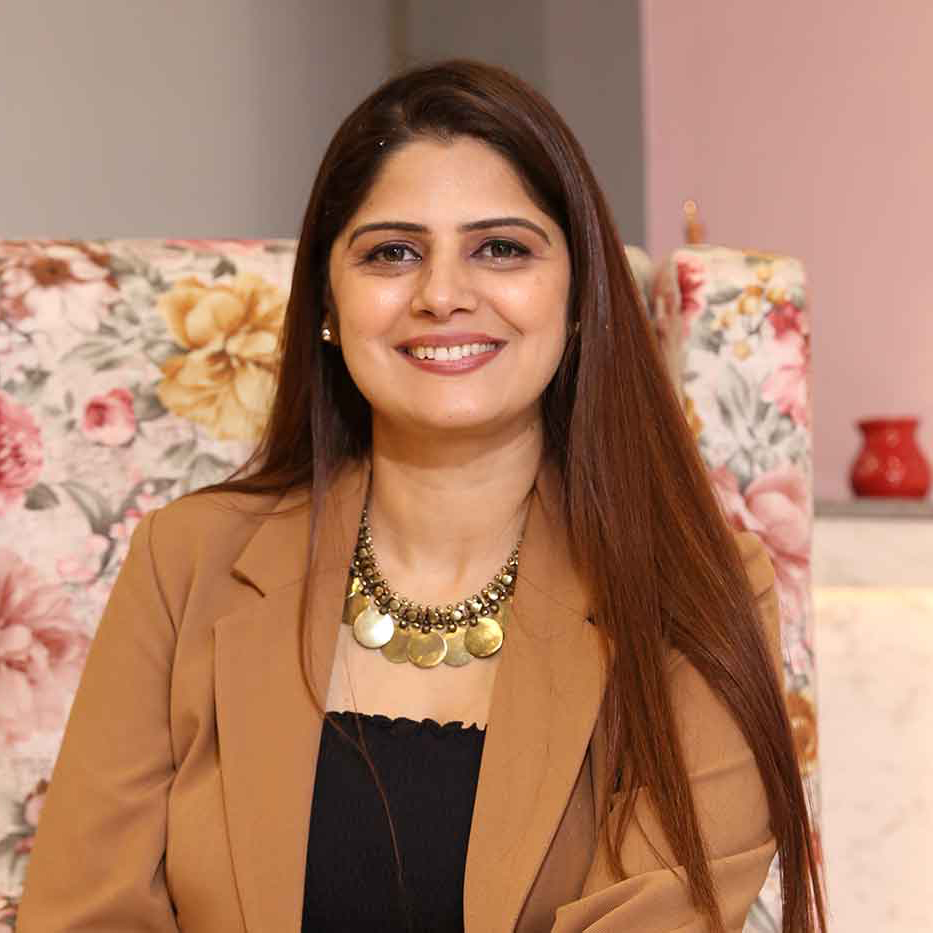 By using the name 'Krasiva', the salon also emphasises on the importance of beauty as a means to feel good about oneself. Bhawna Dabas, Owner, Krasiva, has a wealth of experience in the beauty industry and is undoubtedly a significant asset to Krasiva salon. Her experience of working with well-known brands and being accredited by international bodies such as HABIA (Hair and Beauty Industry Authority) speaks volumes of her knowledge and expertise in the field.
She reveals, "When we feel good about ourselves, it can boost our confidence and improve our mood, leading to a more positive outlook on life. As a brand, we value our customers' well-being and strive to help them feel beautiful inside-out."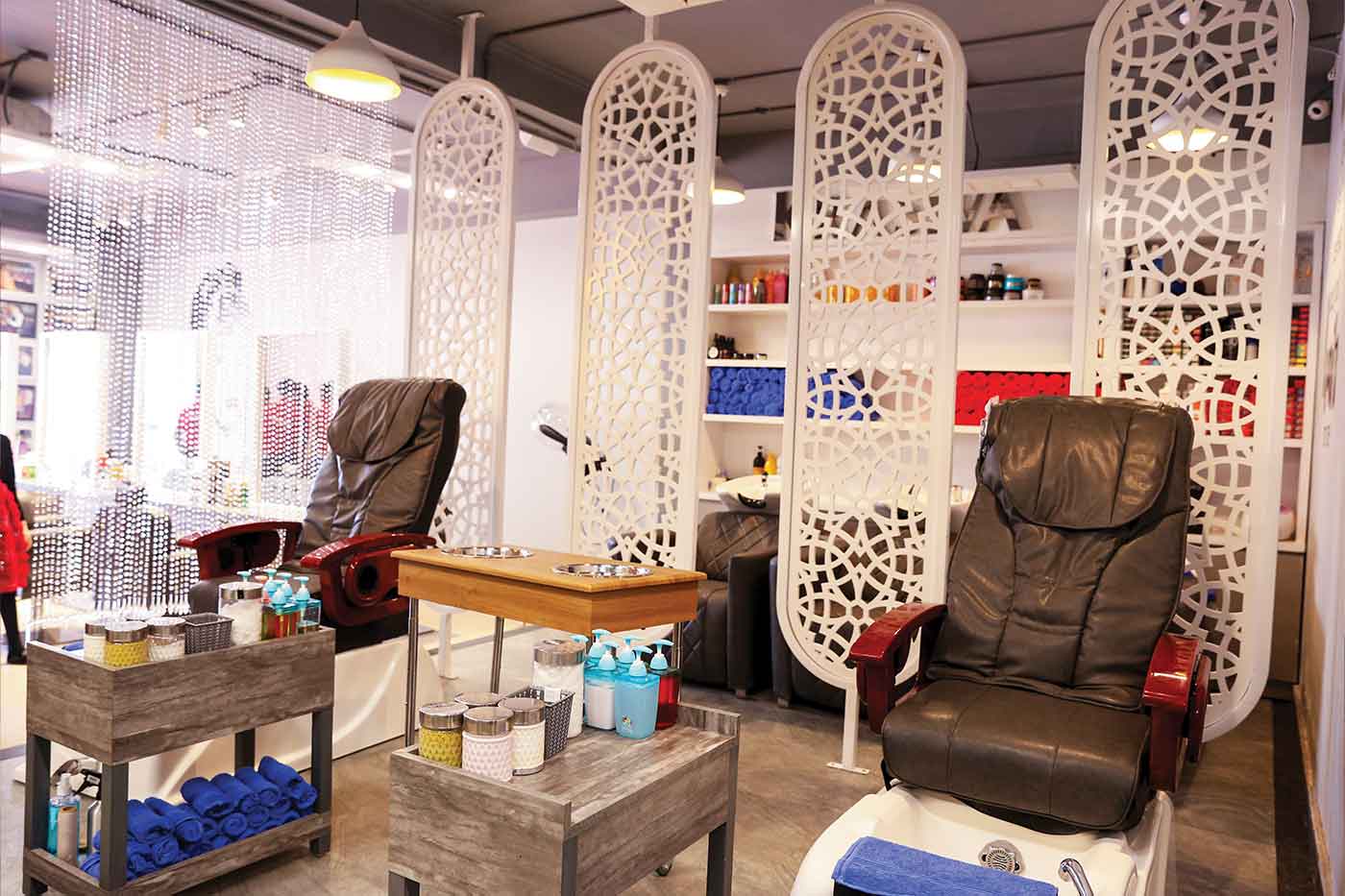 SALON USP
Krasiva offers quality services at affordable prices as an added benefit to its clients. The salon's experienced team of professionals is another plus point, as it ensures that customers receive high-quality services. "With a wide range of beauty treatments available, customers can choose from various options to suit their needs and preferences," adds Bhawna.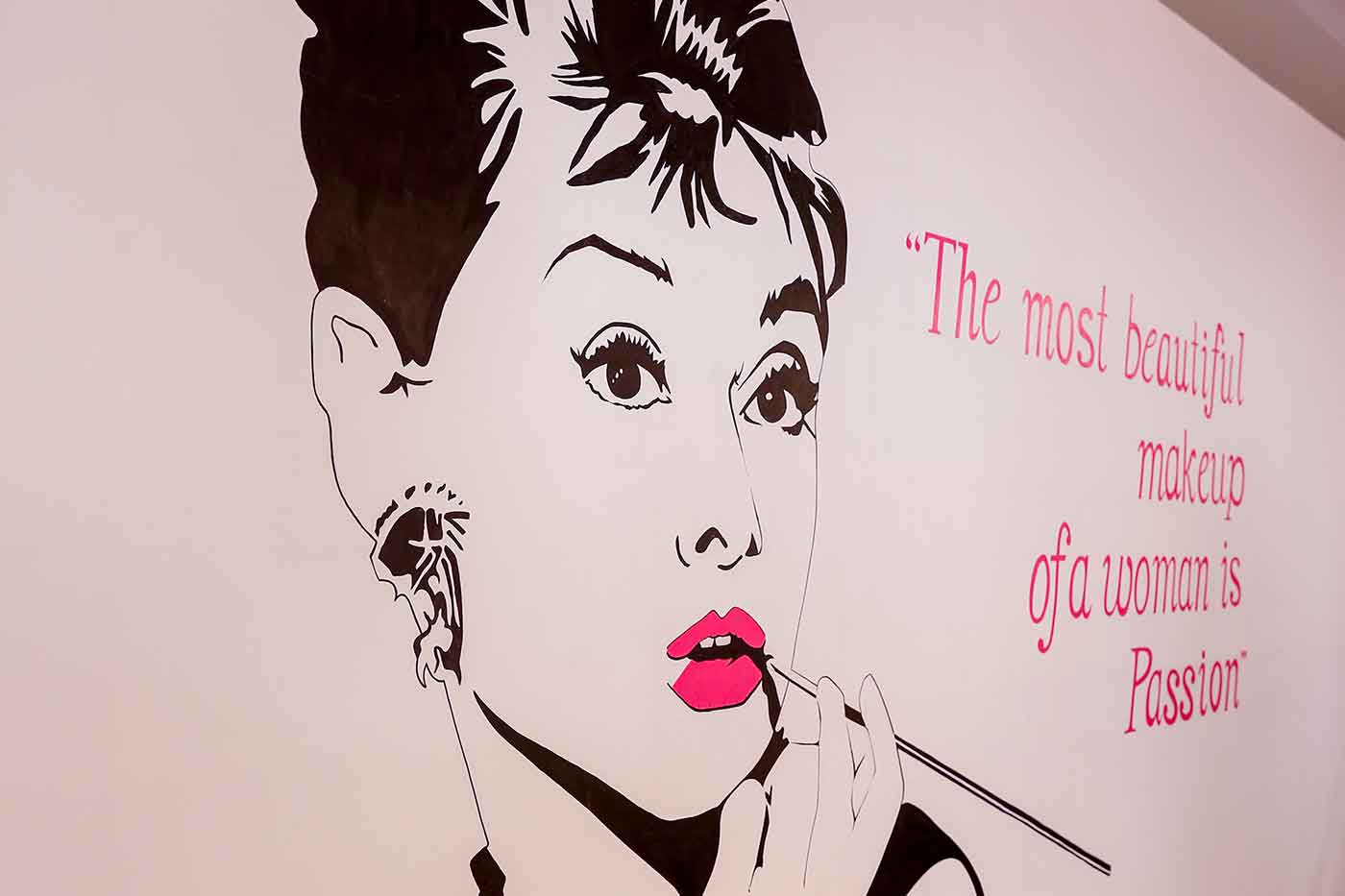 SALON INTERIORS
The salon interiors have been designed on an expansive space of 2,000 sq. ft. of space, keeping the vintage theme in mind. For a calming and soothing vibe, it has a subdued colour palette of rose pink, white and grey. Its well-maintained furnishings and adequate lighting gives the salon an inviting, pleasant and positive vibe.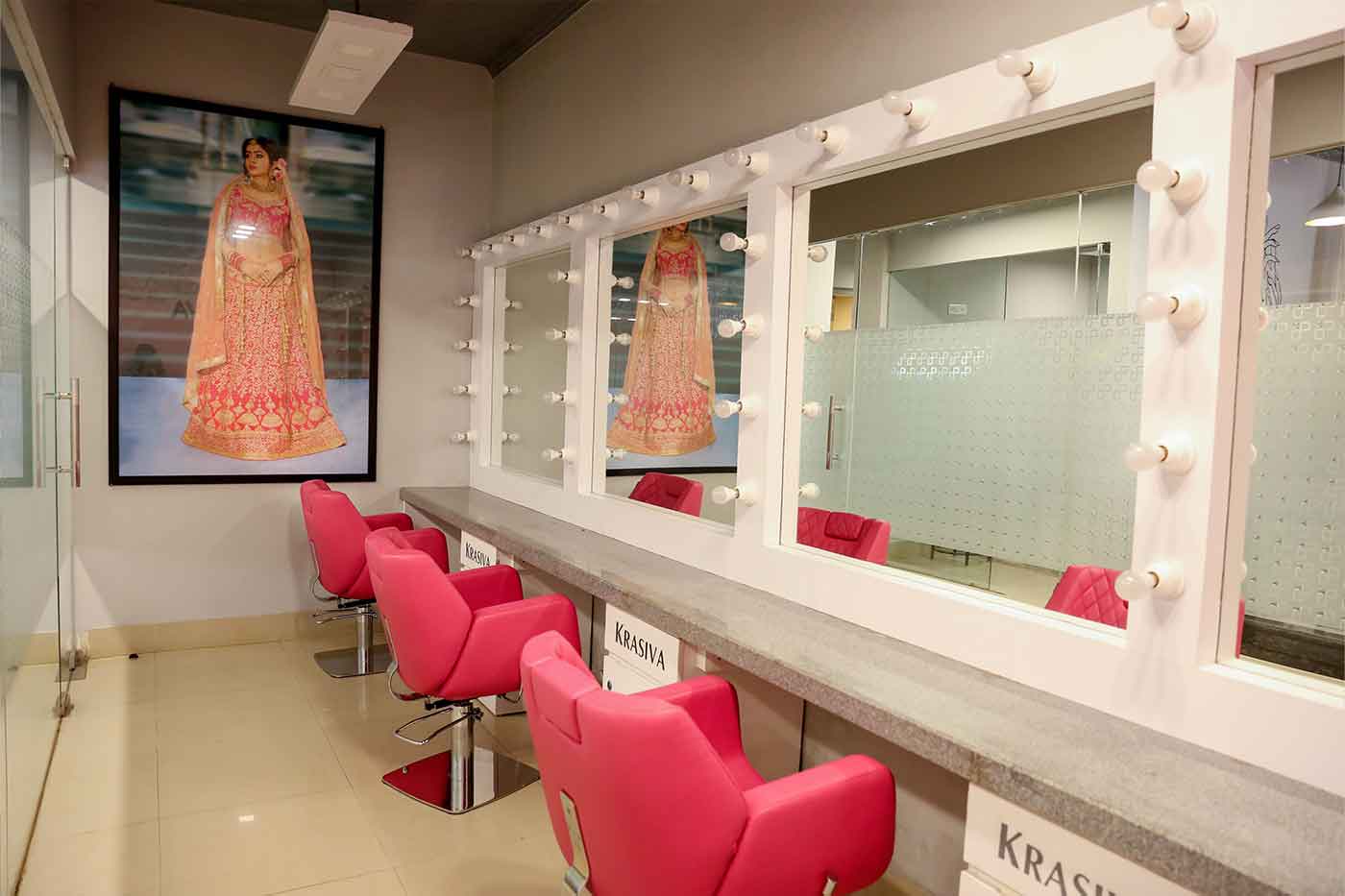 EDUCATION & TRAINING
Bhawna understands the importance of having a well-trained and skilled team to provide top-notch services to customers. With extensive experience in the beauty industry and as an educator with various eminent brands, Bhawna reiterates, "We have a staff strength of 40 employees and strongly emphasise on hiring
and training our staff, which is crucial to providing high-quality services to customers. This can help create a positive and professional atmosphere in the salon, which is important for building customer loyalty and attracting new customers."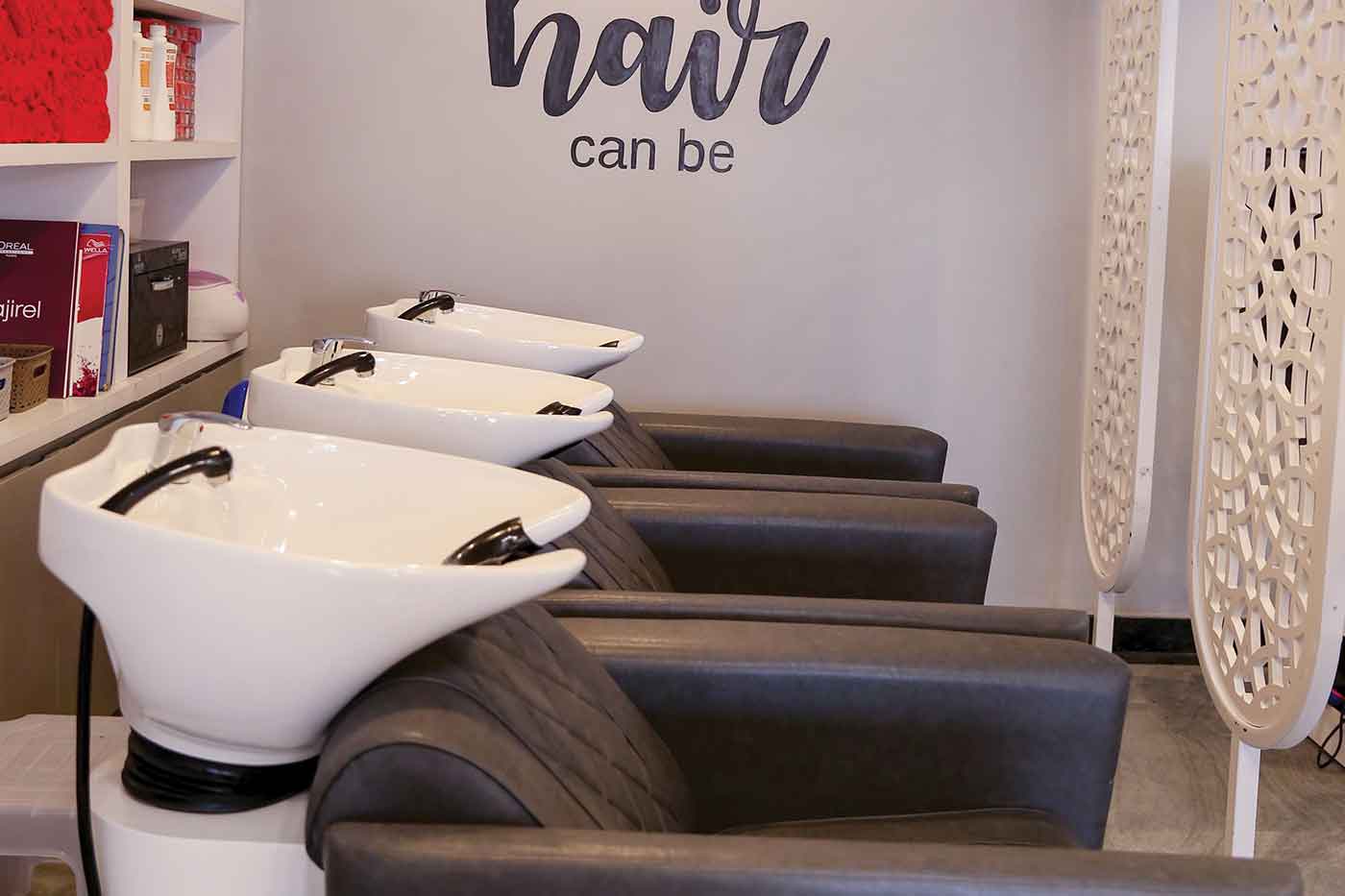 To ensure that the candidates have the necessary knowledge and experience to perform the services correctly, Bhawna conducts two rounds of interviews while hiring her staff. In the second round, Bhawna assesses the candidates' practical skills and suitability for the position using a practical approach.
Investing in education is crucial for any salon or hair industry, as it helps to ensure that the salon's professionals are knowledgeable and skilled in their craft. She agrees, "A salon can ensure its staff members stay updated with industry trends and techniques by providing ongoing training and development opportunities. As a result, the staff members can provide better and more innovative services to customers, enhancing their overall experience."
SERVICES OFFERED
The salon offers an array of services ranging from hair, beauty, and makeup using the following products:
Hair: Wella Professional, L'Oréal Professionnel, Morfose, Schwarzkopf, etc.
Makeup: Bobbi Brown, MAC, Makeup Forever, Morphe Cosmetics, Inglot, etc.
Skin: Casmara, O3+, Lotus, Kenpeki, etc.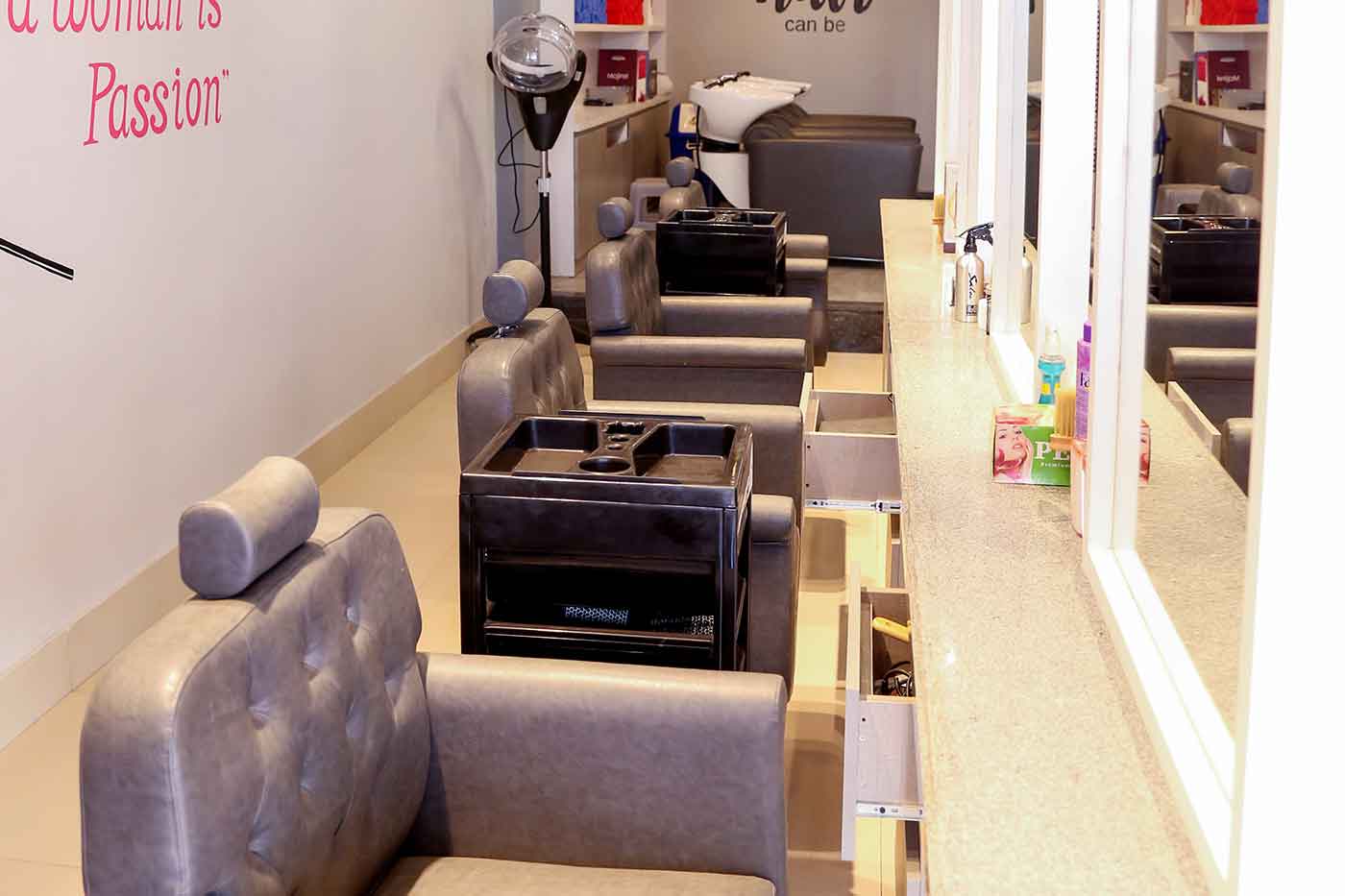 FUTURE PLANS
Krasiva has two outlets in the Delhi-NCR region, making it more accessible to customers in different areas. The CR Park outlet in Delhi and the Faridabad Green Fields outlet are located centrally, which adds to the convenience of customers. As a step forward, the salon plans to renovate its CR Park outlet. As an educator, Bhawna would love to focus on strengthening the education sector. "I have conducted several masterclasses on the national and international level. Therefore, I intend to strengthen the education sector in the salon and hair industry," concludes Bhawna.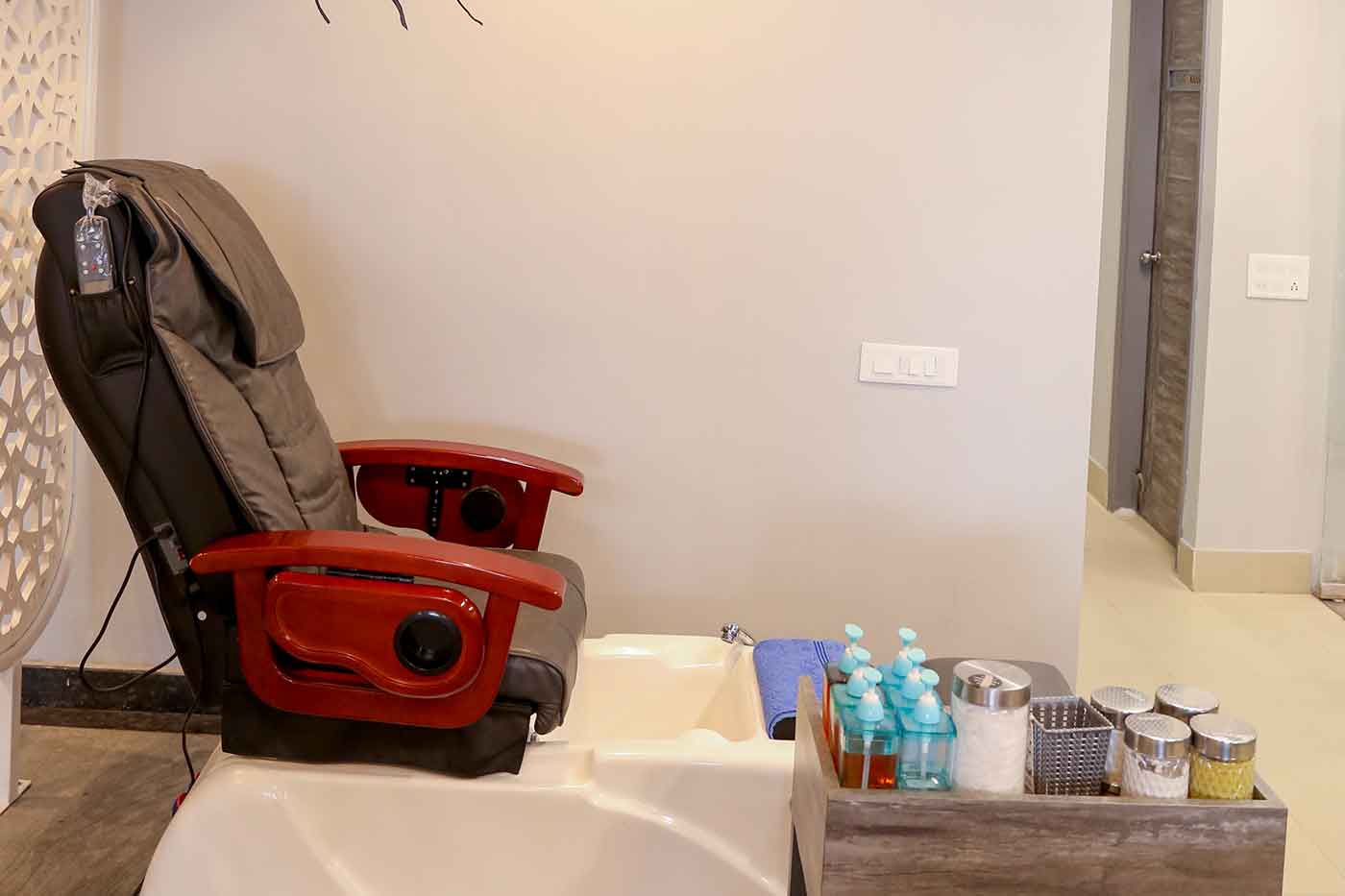 FACT FILE
Salon Name: Krasiva
Address: B-194, Greenfield, Faridabad, Haryana – 121010
No of Staff: 40
Contact: +91 9958835559/ +91 9910760730
Signature Treatment: Hair Nano Treatment