HMX salon promises to cater to all grooming and pampering needs of men.
Men's grooming has become a trending topic worldwide. Going beyond face and haircare, men today, have a new-found confidence in their looks. Besides experimenting with nail polishes, make-up and lipstick, using brands made exclusively for men, they want 'their own' grooming spaces. Naturally, we can see the emergence of men's only salons in the cities.
Founders of Tip and Toe and the Nails Lashes & Brow Salon chain caught the pulse of their male customers and launched this only-men salon- HMX by HAIRMECHANIXX. Owned by Sharmila Thanki, the brand new space in Malad, Mumbai promises to cater to the grooming demands of the men exclusively.
The luxurious yet affordable hair salon is spread across 500sq.mt. The classy barbershop has a professional team of experts who offer customized services to each of their clients from all strata of society.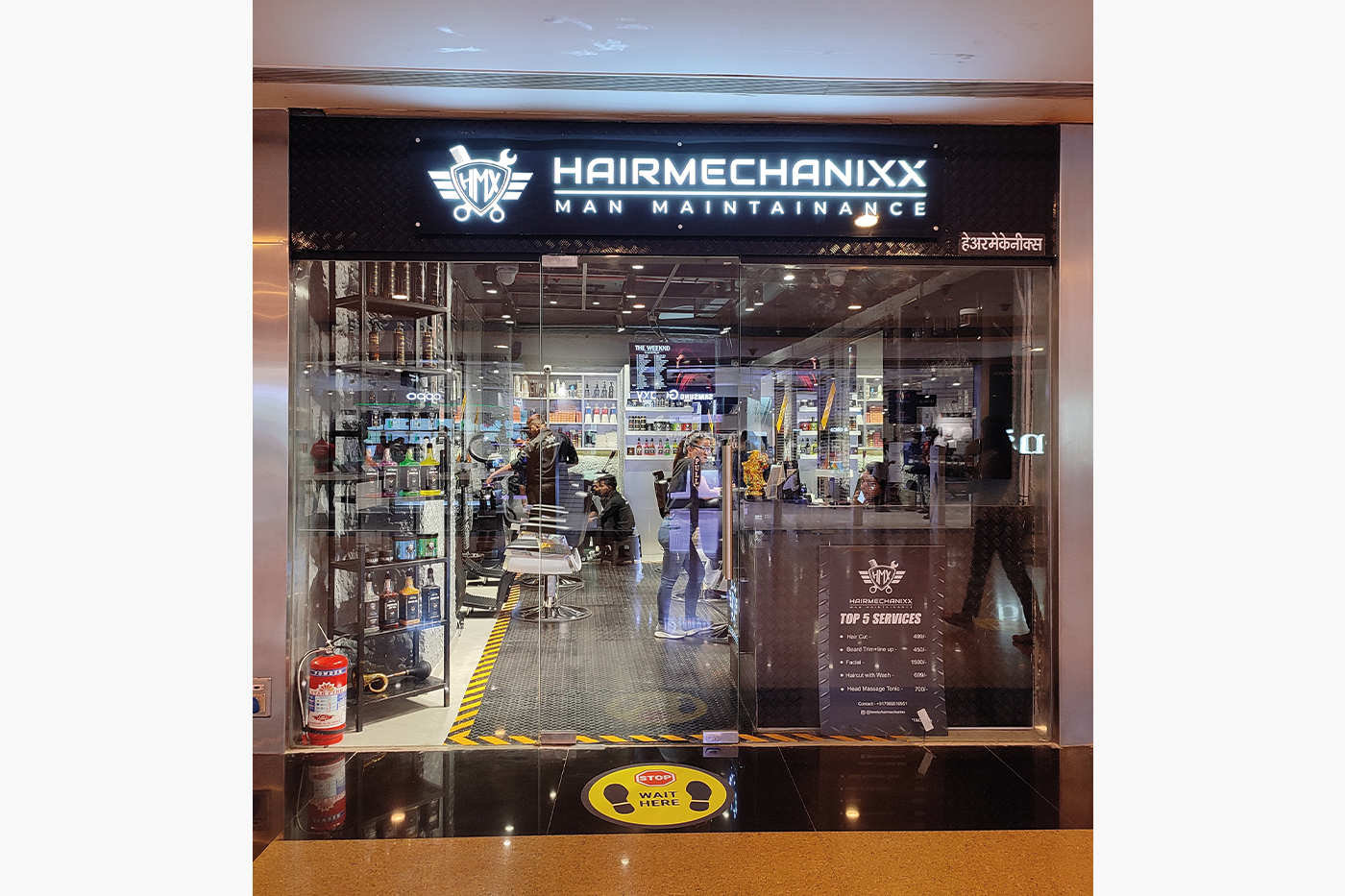 Inception and Concept:
"Men's Salons have always been an unorganized sector with a lot of disparity between our local friendly men's barbershops in our neighbourhood as against the high end uber luxurious Gentlemen's Exclusive international brand like Truefitt & Hill, which is super expensive as well. HMX by HAIRMECHANIXX fills this gap to offer affordable and excellent services to men who want to be pampered and look well-groomed," said Sharmila. HMX also believes in contributing to nature by using eco-friendly products.
Rugged Interiors
Having good interiors of a salon is the first step towards being on the permanent dial-list of the client. HMX salon aces in this department by choosing a funky garage theme. The rough and tough interiors of the salon provide a perfect ambience for the men who are looking for a relaxed pampering session. The salon is brightly lit with an aesthetic black furniture look. The metallic flooring adds to the grungy look of the salon.
Signature Treatments and Brands
There is no dearth of style statements when it comes to men's grooming. HMX provides high quality haircuts, has customized and professional approach to suit the perfect hair cut as per the client's need. Some of their signature treatments include fades, line ups, hot towel shaves,
beard trims, straight blades services to name a few. The professional team is skilled to style all types of hair.
One of their unique treatments is Oil Treatment, which is done at the back wash area with oil infused products. They also use high quality international products for their treatments.
Committed towards Being Eco-Friendly
The salon industry is skewing rapidly towards being more sustainable and nature-friendly. HMX too plans to "go green" through the smallest of gestures. The salon is keen on using more of the eco-friendly products going forward. Not just products but they will also opt for eco-friendly packaging.
Marketing Strategy
The salon does part of its promotions through advertisements. Social media is one of the other platforms that they make use of to reach a wider audience. HMX also has an attractive Loyalty programme through which every customer who buys a membership of Rs 2000 gets a 20% discount for a year, along with a gift. This gift includes free service at the salon worth Rs 2500.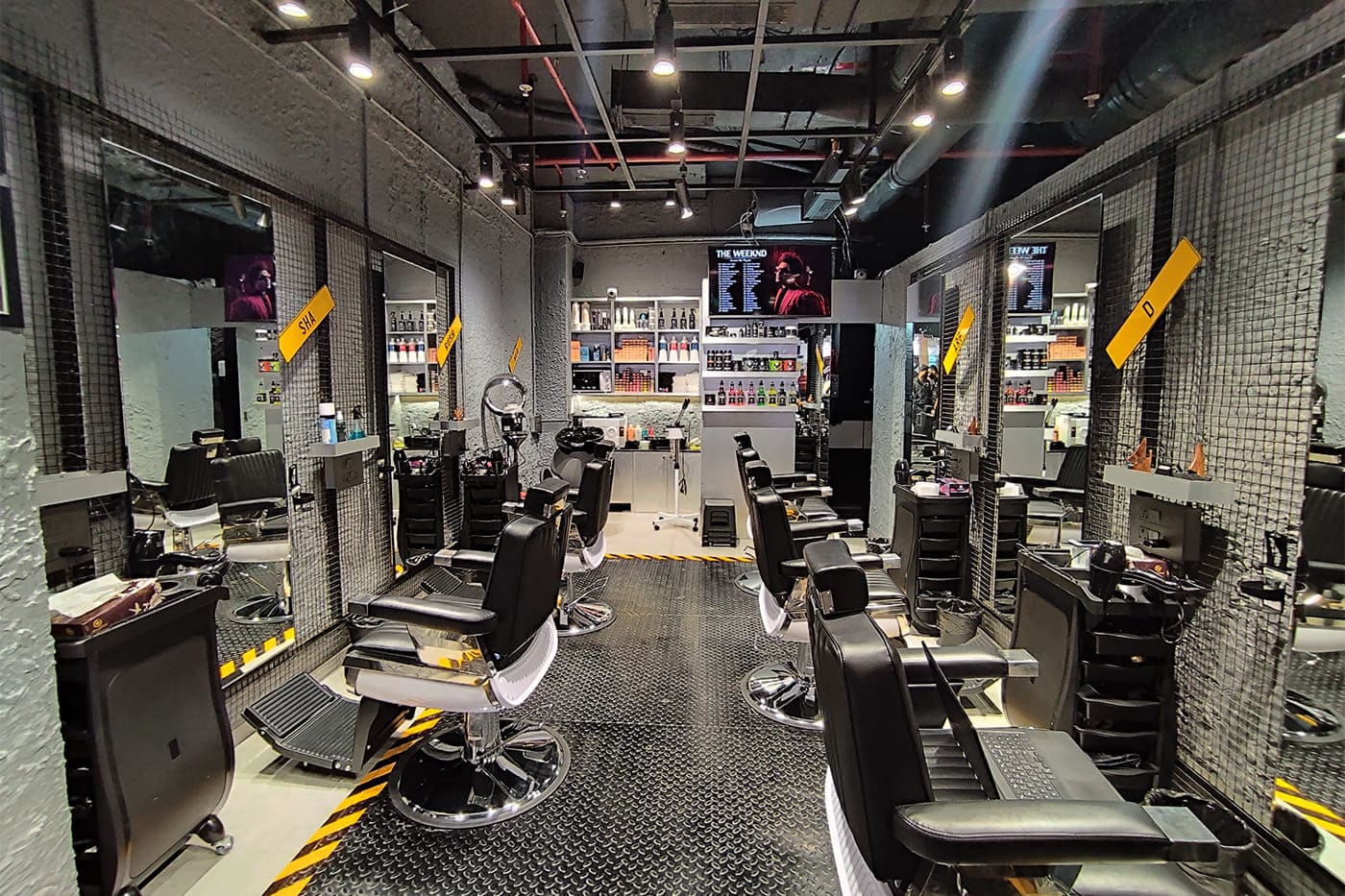 Staff Training
The salon only has experienced barbers and any new employee must have a minimum five years of proficiency in a similar field. They are also required to be excellent at cutting and styling of hair and beard.
Future Plans
Sharmila Thanki wants to see a chain of HMX salons across various prominent cities in India by the year end.
Fact File:
Salon Name: HMX by HAIRMECHANIXX
Salon Owner: Sharmila Thanki (Founder, Chairman & Managing Director)
Established: 8 February 2022
Area/ Size: 500sq.mt
Number of Staff: 8
Signature services: Hot Towel Shave, Hair Tattoo, Beard and Hair Styling
Timings: 10.00 am to 10.00 pm
Address: LG-05A, Infiniti 2 Mall, New Link Rd, Mumbai, Maharashtra 400064
Contact: +91 7869516951
Website: www.hairmechanixx.com
Instagram: hmxbyhairmechanixx