Hair Castle in Mumbai adds a layer of comfort with trendy and luxurious services backed by experienced staff and strict protocol.
Located in Ghatkopar and now in Dombivli, the Hair Castle Salon takes pride in offering haircut, color, texture and services at affordable rates. The salon delivers personalized services to suit every client's hair type, texture and concerns.
Hardik Malde & Khushbu Malde, Partners, Hair Castle Salon reveal, "Hairdressing is our passion and forte. We ensure clients enjoy flawless results during and after any hair service they have with us. Our tailor-made and extraordinary services suit varied hair needs of every client." Well known for their haircut, color and treatments, Hair Castle also offers a serene Hair Spa experience.
Uniqueness of the Salon
Hair Castle prioritizes complete transparency by providing honest consultations. The salon recommends appropriate treatments and services coupled with professional guidance for its clients. According to Hardik and Khushbu, "We know what a treatment can and can't do, so we don't make any false promises. Also, we don't push for a service that the hair doesn't require. This policy of honesty and transparency keeps our clients coming back to us,"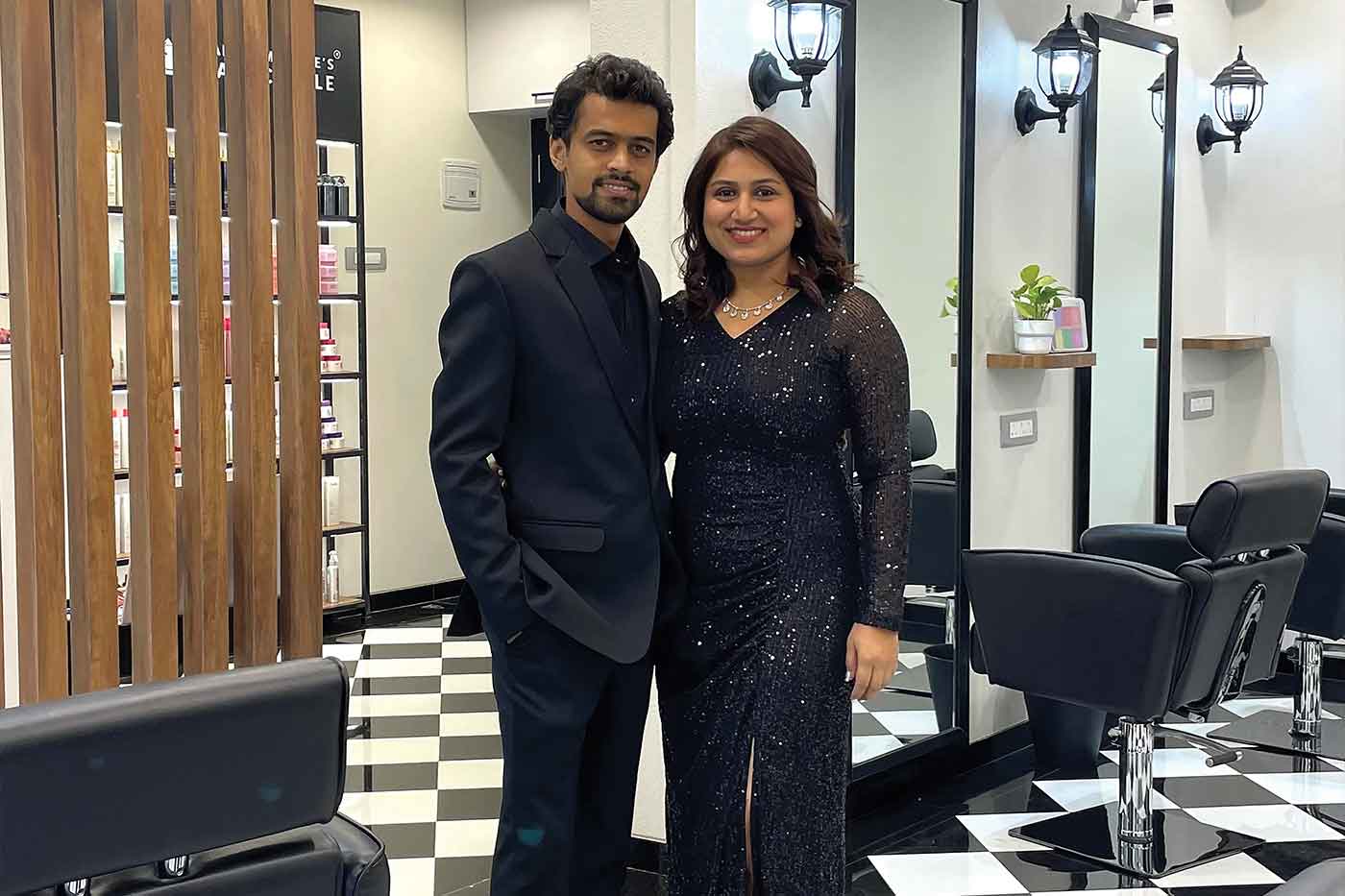 Keeping up with the trend of WFH (work from home) which became the norm post-Covid, Hair Castle upgraded to become a work-friendly salon. It started offering clients the facility and convenience to work from the salon while getting their services. With facilities like free-wifi, laptop stands, chargers, snacks and beverages, the salon ensures a work-friendly environment.
Besides all regular services, clients are also pampered with a complimentary foot massage to make them feel relaxed while getting their hair done. All clients irrespective of the ticket size, are also treated with snacks and beverages ensuring their ease and comfort during the service.
Design and Theme
The Dombivli salon has been curated with the vintage theme in mind. Similar to the Ghatkopar branch, the interiors have monochrome black and white colour palette with striking pops of colour to balance the overall theme. Antique vintage lamps, chandelier and British era clocks adorning the interiors keep the vintage theme intact. "We've followed the same theme so as to give our clients the same vibe of our Ghatkopar Salon."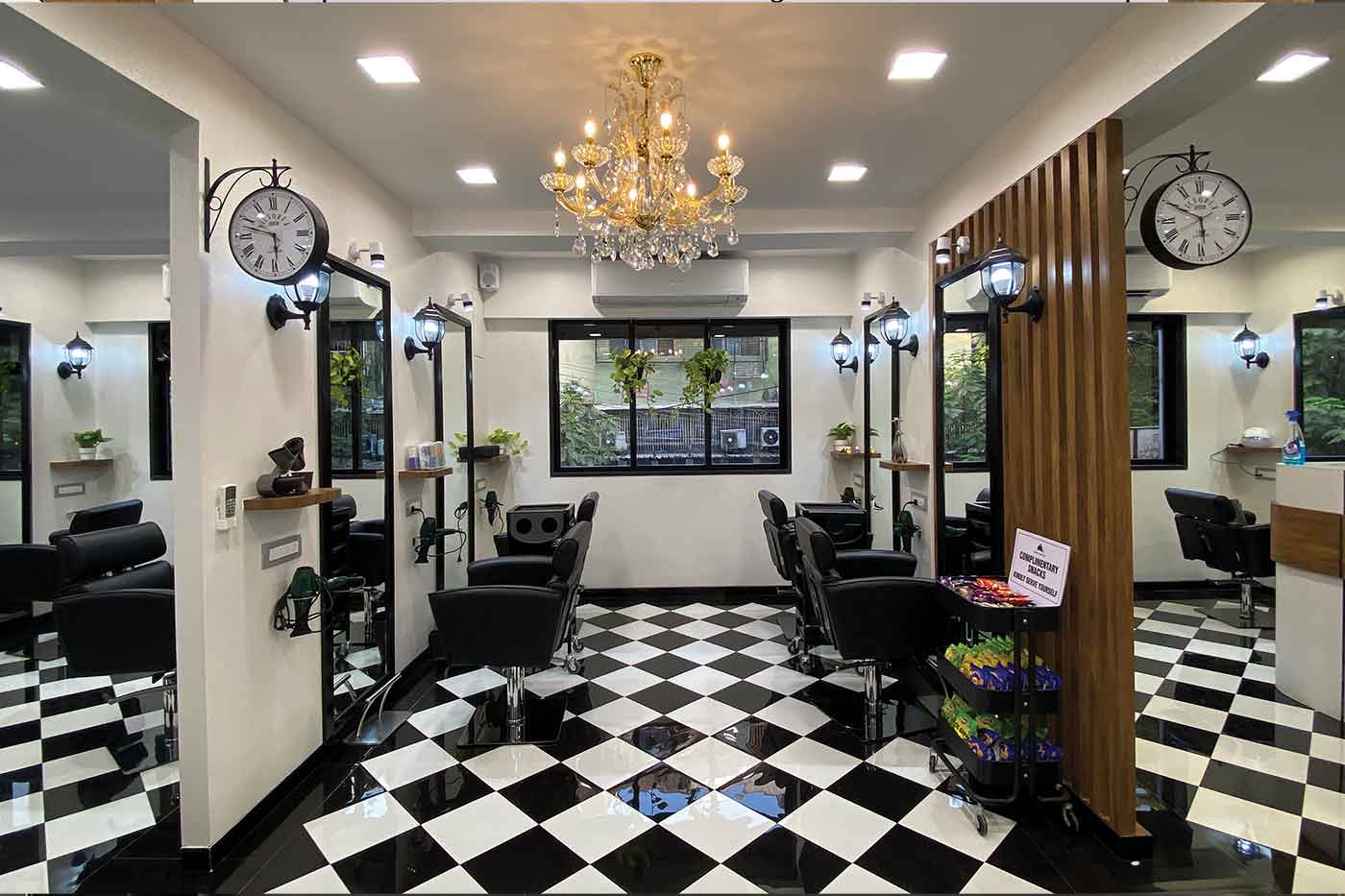 Education and Training
Regular education and training of the staff is essential to run a salon successfully. Hair Castle
focuses on training the team, creating SOP's and implementing them from Day One. "We follow a strict protocol when it comes to education and training. Every new joinee – whether junior or senior; fresher or experienced, has to unlearn everything they know and re-learn all the basic concepts of hairdressing according to our SOPs – even wash and blow dry."
New joinees go through a rigorous training with Hardik for the first 1-2 months before they start handling clients in the salon. This training ensures uniformity in services and client satisfaction irrespective of who is rendering the service.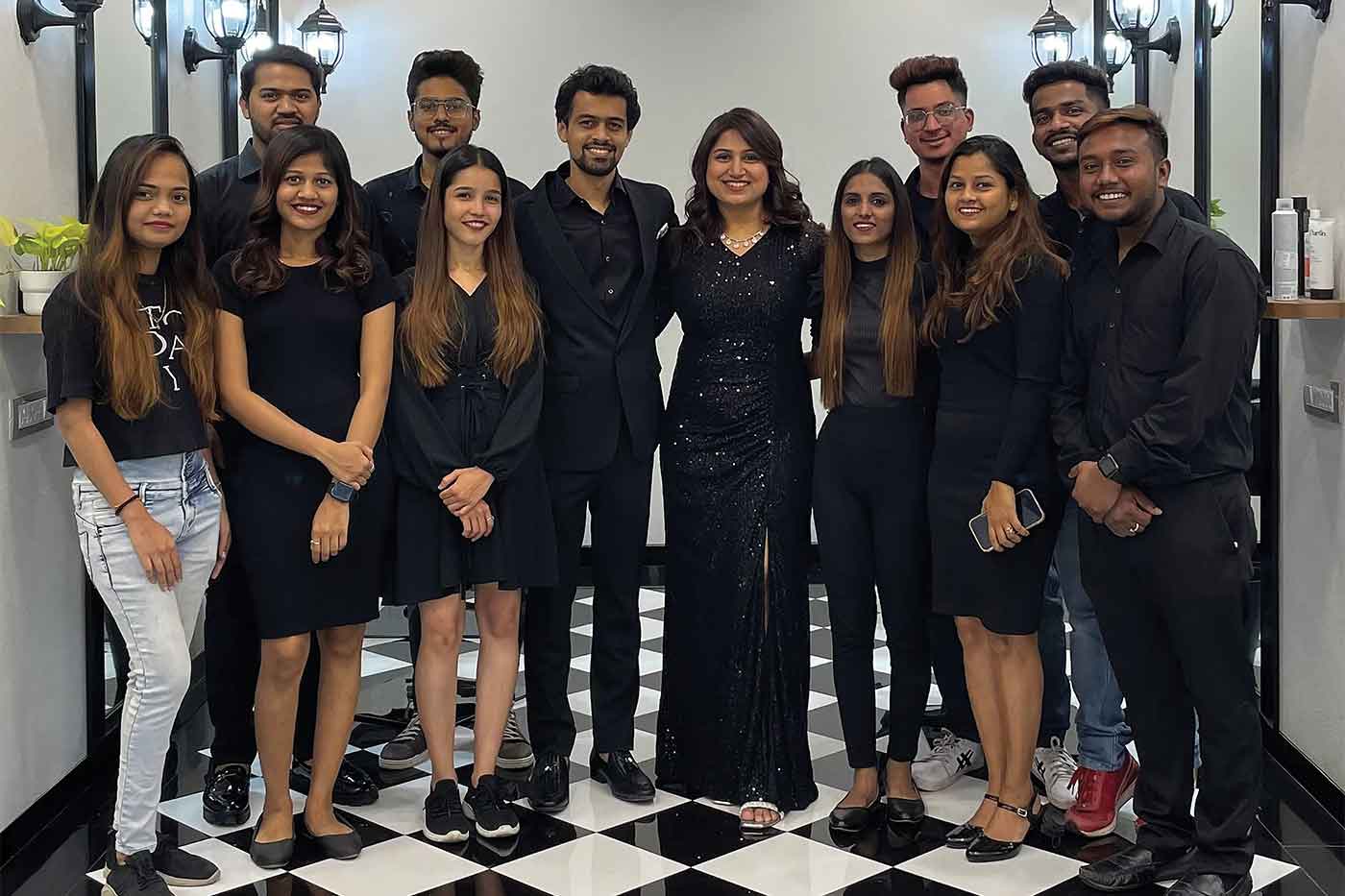 Product Portfolio
As a multi-brand salon, Hair Castle uses a combination of best products from renowned brands like Schwarzkopf & Wella for hair color for the vibrant and radiant effect it produces on use. For smoothening services, the salon prefers L'Oreal & Schwarzkopf Professional. Other favourite brands in the salon include Olaplex, Samba Cosmetics & Defabulous among others.
The Way Forward
Presently, Hair Castle is focused more on its Digital Academy, where it conducts workshops for other hair and beauty entrepreneurs and educates them on the use of social media to grow their business. "In the future we plan to conduct social media workshops in different cities to fill in the lacuna of industry-specific social media education. Our long term plan is to open a salon in each area of Mumbai – central, western, suburbs and harbour line to ensure clients easy access to our hair services in their respective locations, at their convenience," add the Co-Founders.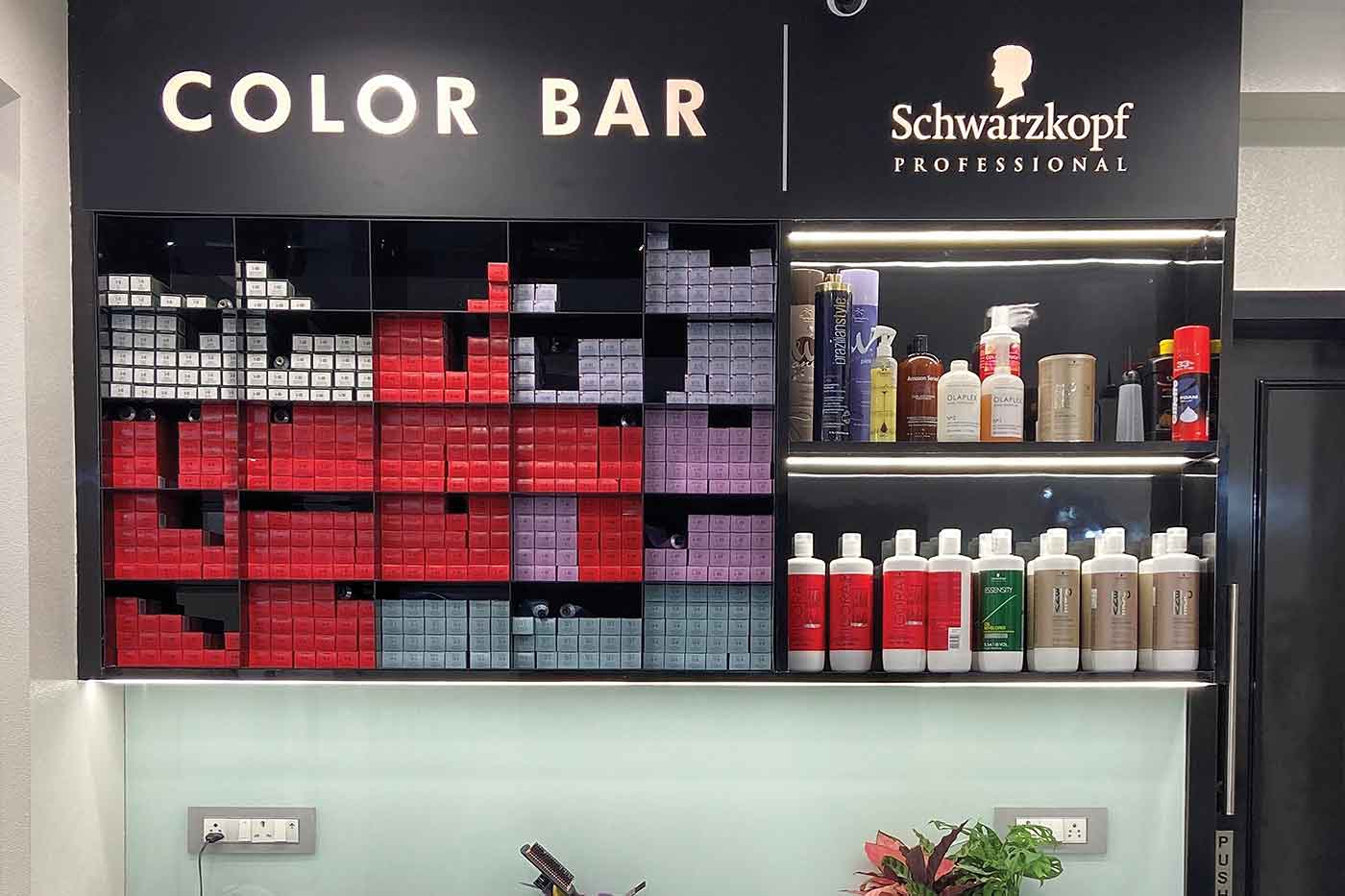 With a strong social media presence (80,000 followers on Instagram and 20,000 followers on Facebook), Hair Castle stays connected with clients by posting educational and engaging content. The salon has a clientele of 20,000 clients from all over Mumbai including Virar & Karjat.
FACT FILE
Name: Hair Castle
Address: 106, First Floor, Mhatre Tower, Phadke Road, Opp. Rakesh Jewellers, Dombivli East
No. of Staff: 20
Contact: 7208230011 / 7208230101
Signature Treatments: Hair Spa, Highlights and Balayage