The salon boasts of aesthetic excellence at its best
The Brij Hair Artistry Luxury Salon encompasses beauty, bringing the European charm to life. Brij Kishor, the Founder's journey from a humble hairdresser to owning this salon is a tribute to his passion and dedication. Located at Golf Course Road in Gurgaon, the salon is not only about aesthetics; but it is also about offering an unparalleled experience to its clients. The salon provides top-notch service and an unforgettable experience to clients.
More than just a beauty destination; the salon embodies sophistication, passion, and dedication. Every facet of the salon experience reflects a commitment to creating an environment that indulges, pampers, and rejuvenates, from the exquisite European style interiors to the unmatched service quality. Brij Hair Artistry Luxury Salon is where modern elegance meets timeless charm, and every client is treated to a truly unforgettable experience.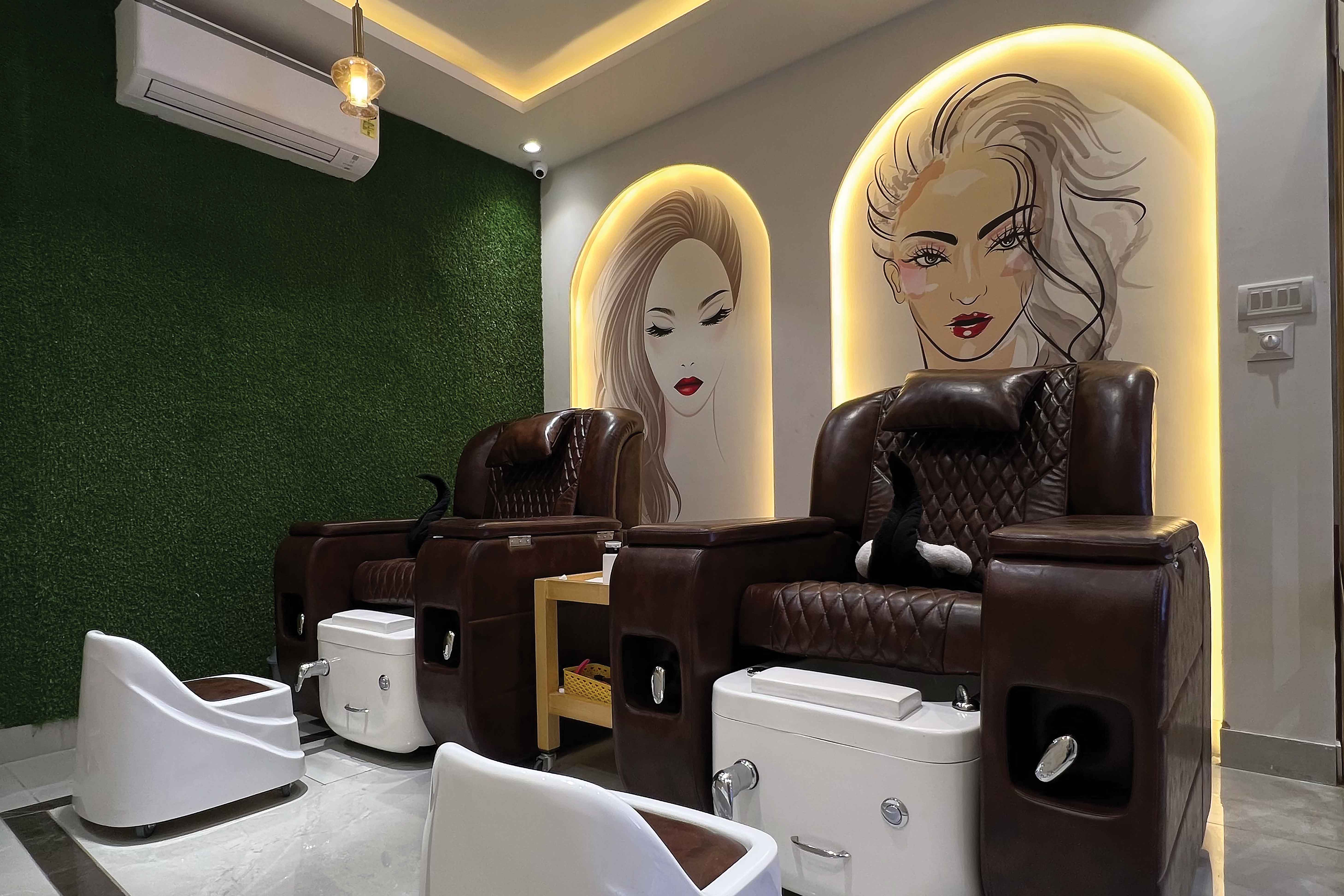 SALON INTERIORS
The salon incorporates soft off-white tones, reminiscent of classic European architecture. It seamlessly blends with shimmering gold accents, creating an ambiance that exudes sophistication.
Spanning 1400 sq. ft., the salon radiates of an old world charm with a blend of gold and pristine white hues. Its massive interiors ensure ample space to relax and rejuvenate. Wooden accents used inside the salon give a calm and inviting feel. Emphasizing further, Brij shares, "Every corner is thoughtfully designed with each element carefully curated to ensure a cohesive and harmonious aesthetic."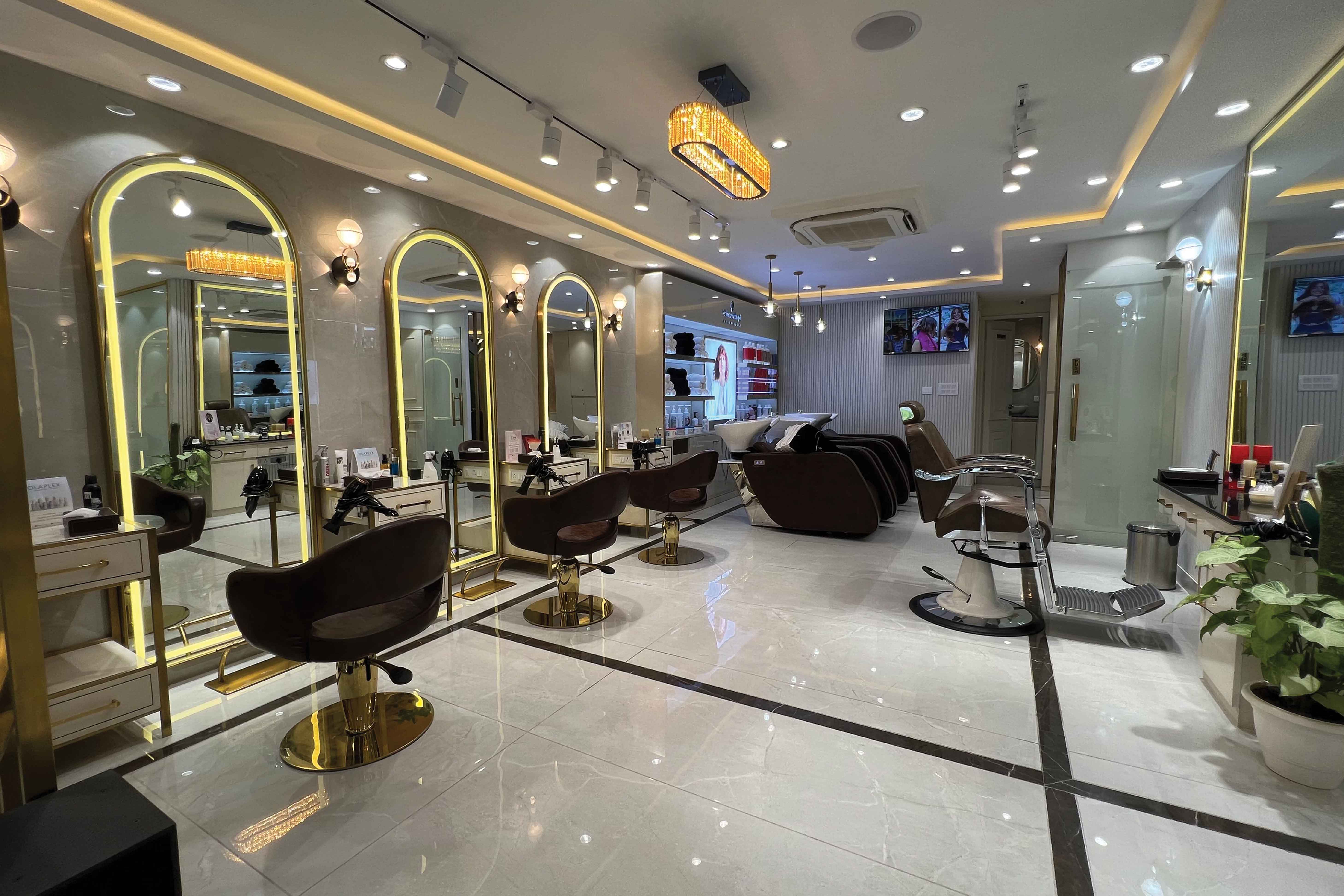 The fusion of colours and materials used within the salon adds a soothing vibe, making it the perfect setting for a rejuvenating salon experience for clients. In addition, complimentary refreshments and beverages are provided to clients to heighten their relaxation process.
EDUCATION AND TRAINING
Brij Hair Artistry Luxury Salon considers its staff as the backbone of the salon. It conducts rigorous training program to ensure that each team member is equipped with the knowledge and skills needed to provide exceptional services. From ongoing education to staying up-to-date with the latest trends to hands-on
training sessions, the staff is well equipped to deliver a service that exceeds expectations.Selecting the right team members is a meticulous task at Brij Hair Artistry Luxury Salon. Brij reveals, "We believe a strong team is built on shared values, dedication, and expertise. Our hiring process involves multiple interviews that begin with practicals – ensuring that we bring on board individuals with the necessary skills and align with our salon's ethos."
The education sector in India's hairdressing industry is experiencing robust growth, and our commitment to continuous improvement remains unwavering. Brij shares, "I have actively participated in numerous training sessions to ensure both myself and my staff are up-to-date with the latest developments and trends."
SERVICES OFFERED
The salon offers an array of hair, makeup, skin and nail services, using premium products. "Highlighting our menu is the Biotop and Olaplex hair rituals, while our paramount commitment revolves around delivering excellence in every service we offer," says Brij.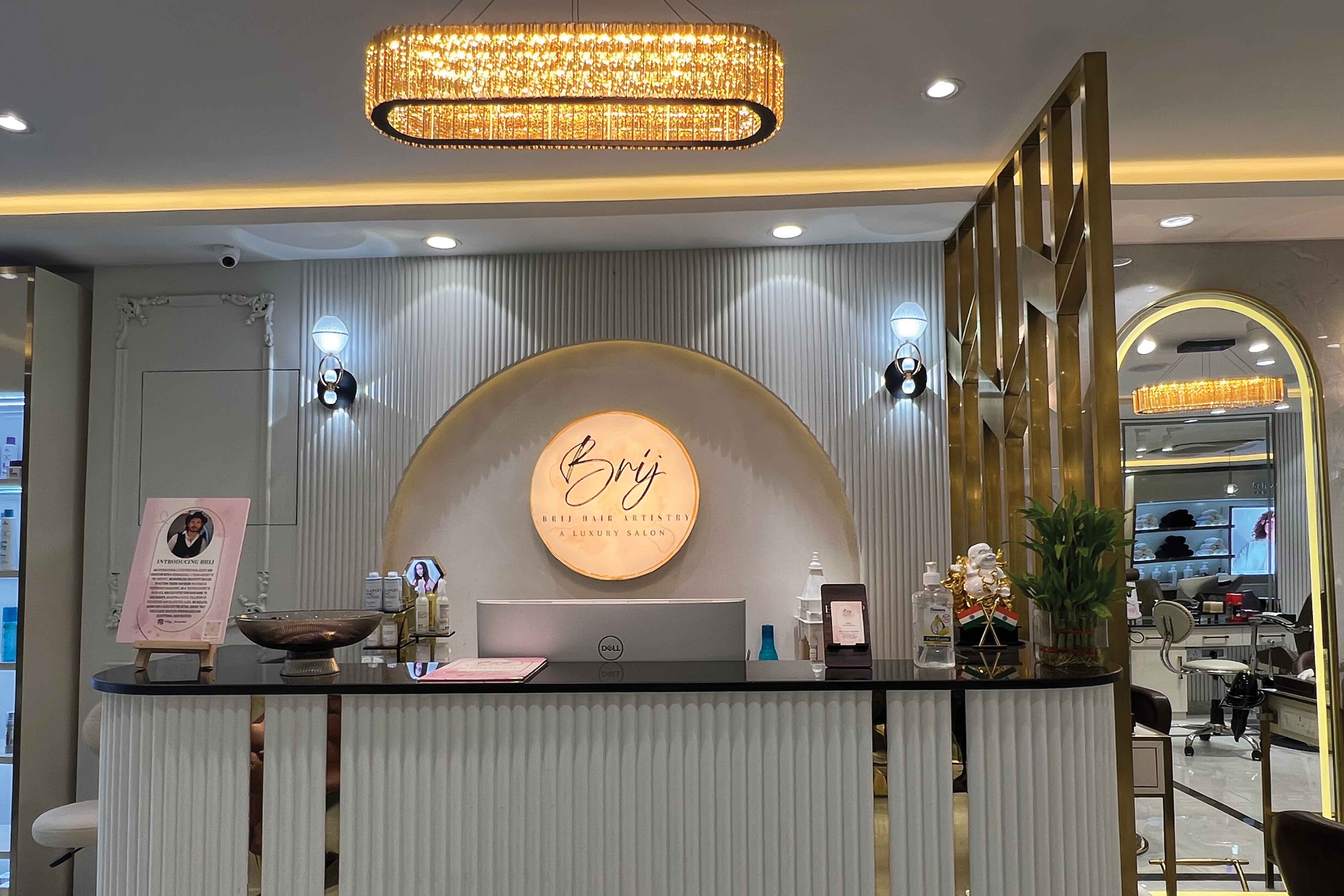 PRODUCTS
Brij firmly believes that quality products are vital to ensuring clients' utmost satisfaction. This is why the salon proudly uses top-notch products from esteemed industry leaders. Brands such as Schwarzkopf, L'Oréal, Morfose, MAC, Krylon, Dermalogica, O3+, and OPI are the cornerstones of the services provided. Whether it's your hair, skin, make up, or nails, be rest assured that only the finest products are used, ensuring clients receive the care and attention they deserve.
FUTURE PLANS
As Brij Hair Artistry Luxury Salon stands at the threshold of the future, the journey continues to unfold. "We envision expanding our scope of offerings, introducing innovative services/ treatments, and enhancing the overall customer experience. The future plans also encompass expanding to Delhi & NCR and venturing into international markets while staying true to the commitment to excellence that defines the salon," signs off Brij.
FACT FILE
Name: Brij Hair Artistry – Luxury Salon
Address: Brij Hair Artistry – A Luxury Salon A-26/5, Ground Floor Phase-I Near DT Mega Mall, Golf Course Road, Gurgaon
No of Staff: 12
Timings: 10.30am to 8pm
Contact: +91 – 9911665545
https://brijhairartist.com/
Signature Treatment: Biotop Ritual