The idyllic seaside holiday destination of Goa is known the world over for its beautiful beaches and its Portugese history. While Goan churches and temples built hundreds of years ago celebrate its architecture and artistic glory, it is also known for its verdant coconut and cashewnut plantations. Goa is famous for its laid back lifestyle, and delicious local cuisine with Portugese as well as Konkani influence. Tourism is a booming industry and Goa is often called the party capital as tourists from far and near come to relax and have enjoy.
StyleSpeak takes a look at some of the best salons in the State.
Amanora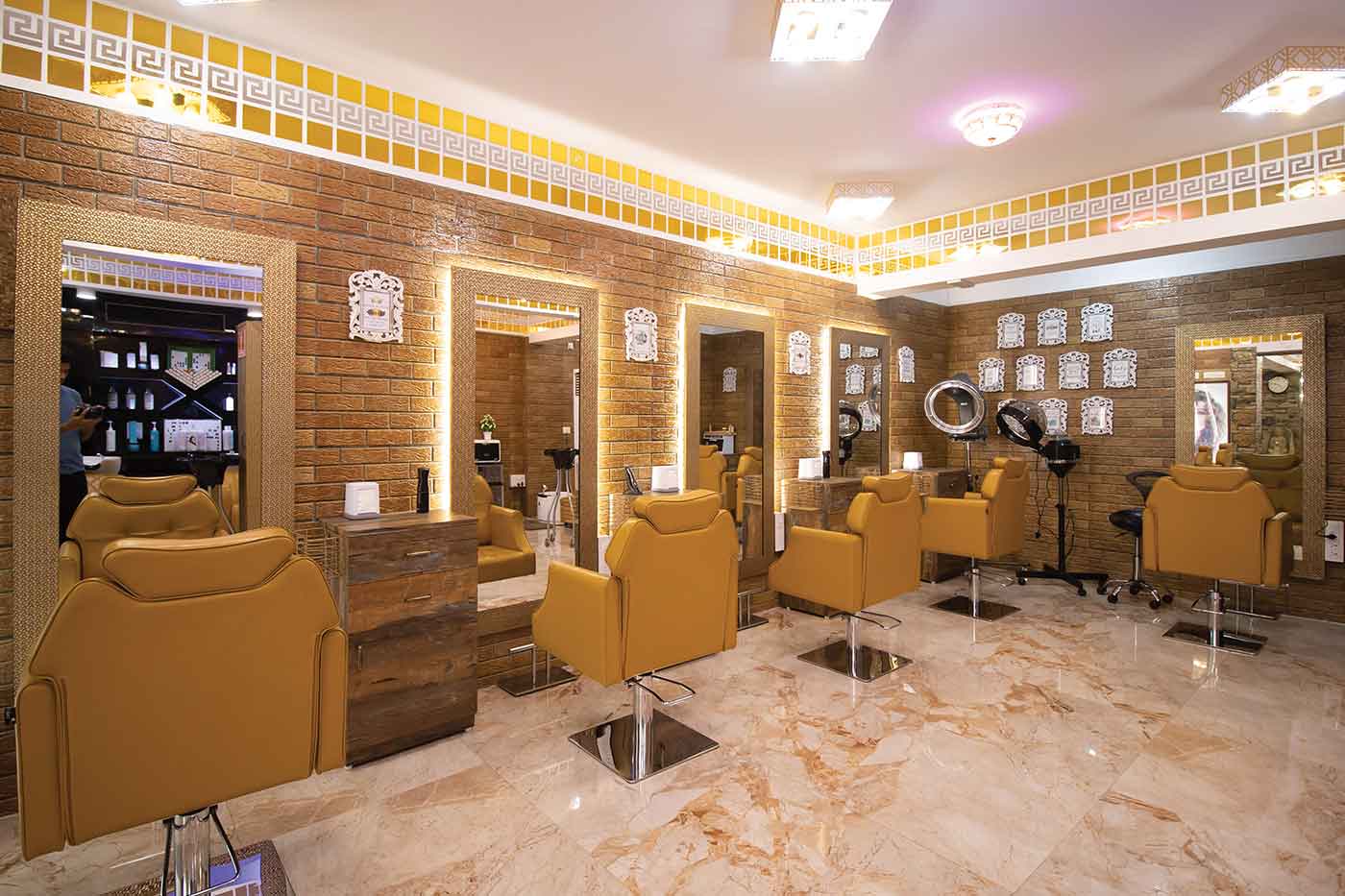 Amanora was launched in 2022 by Aman Saini in Porvorim, Goa. It's a premium Salon and Academy (offering various courses) exclusively for females only.
It boasts of providing all premium services in skincare, hair, beauty, nails and spa therapy. Aman Saini herself, a celebrity makeup artist, acquired the skills of highest standards over a period of years. At Amanora, the highly trained staff works hard to inspire clients to try new services or products. Amanora's main focus is quality over quantity. The biggest business of Amanora is their dedicated Home Services across the State of Goa. At Amanora "We hold ourselves responsible for exceeding high expectations of our clients by focusing on their beauty needs to please them with quality services and treatments and make them satisfied and happy". The Academy besides holding regular courses, has a segment for teaching poor and underprivileged girls free of charge and help them in getting employment on completion of their courses.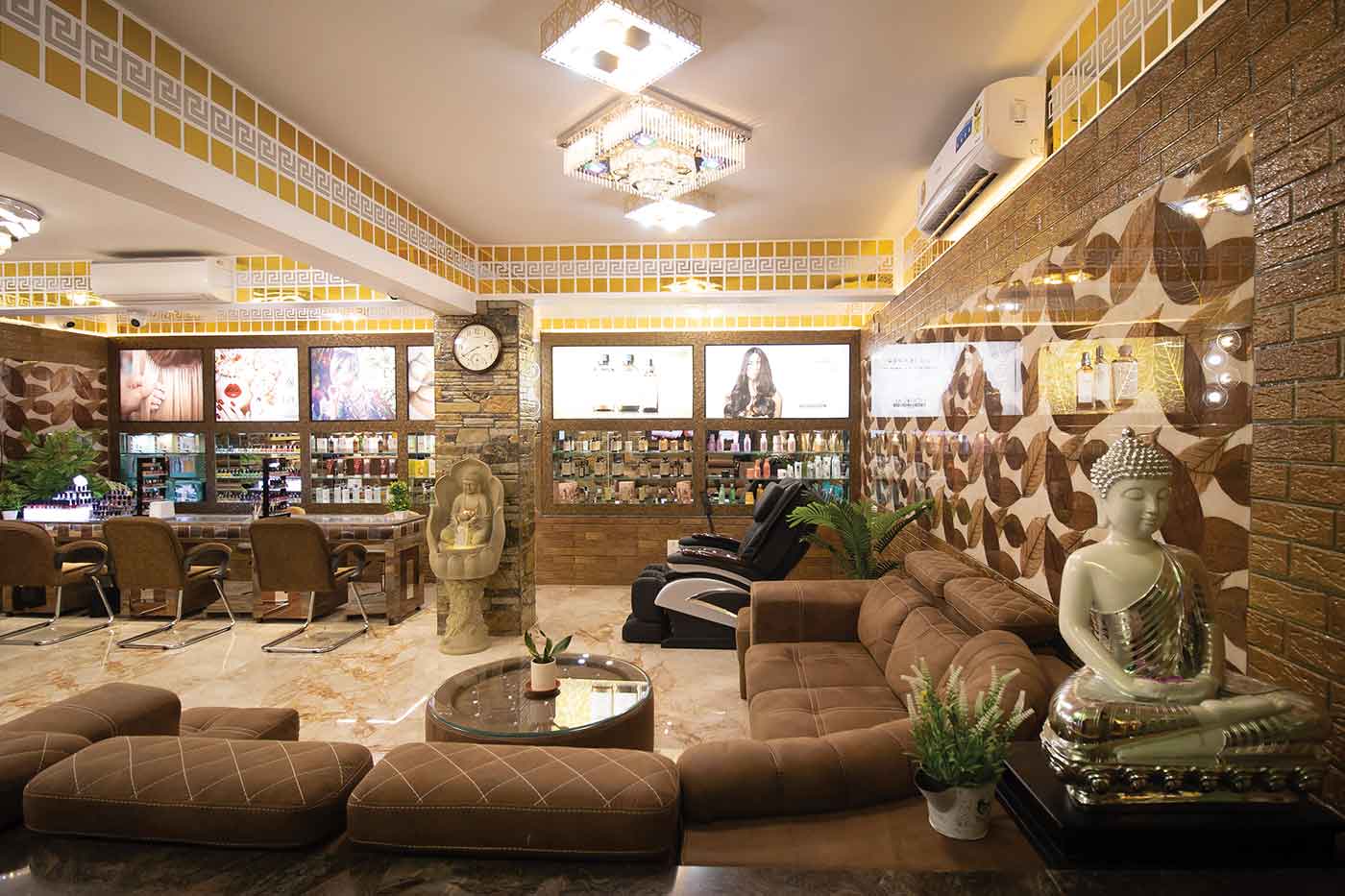 Salon Strength (Staff Members): 20
Salon Timings: 10 a.m. to 9.00 p.m.
Hair cut: Rs. 750 onwards
Facial &Skin treatment: Rs. 3000 onwards
Make-up: Rs. 3500 onwards
Celebrity clients: Poonam Govekar, Preeti Tiwari, Reema Tolani
Average client spends: Rs. 3000 onwards
Popular services: Microblading, Hair Extension, Eyelash Extension, Lip blush, BB Glow, Laser Therapy, Hydra Facial etc. & Home Services
Qualified stylist earns: Rs. 25,000 – 40,000
Bina Punjani Hair Studio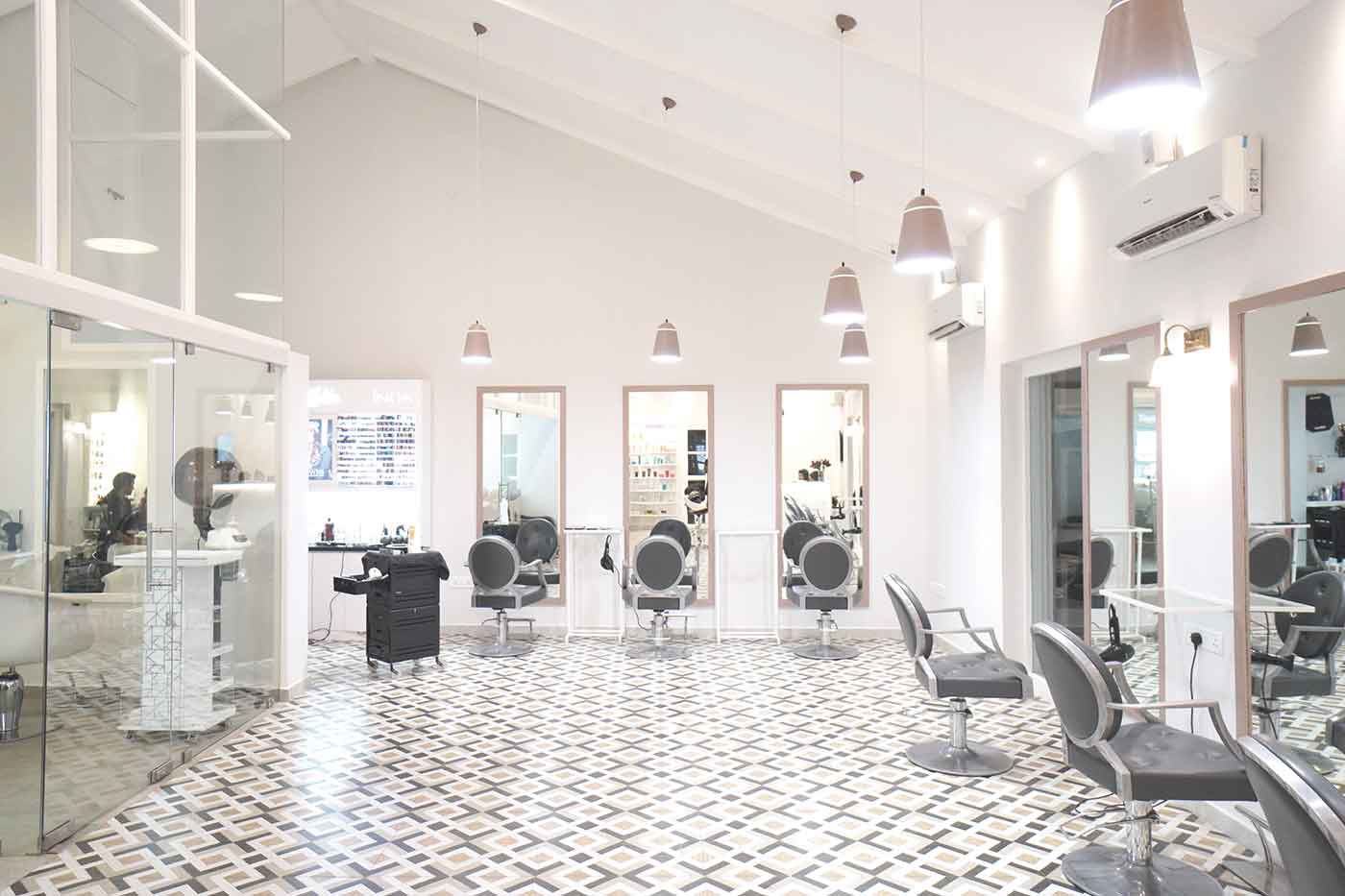 Bina Punjani Hair Studio started in 2011 and currently has 4 outlets plus a standalone academy in Goa. The salon is owned and operated by Bina Punjani, who handles the technical aspects, along with her husband Pralay Bakshi, who takes care of the business and operational aspects. It is a hair expertise focused brand that provides international levels of hairdressing through its team that works in a specific British hairdressing system. What sets the brand apart is that every single stylist is required to work in the same system, which ensures consistent high quality results at every level, from Stylist to Art Director. The brand is known not just in Goa, but also across the country for its expertise, and has people clients coming in from many locations in India and abroad for their hair services.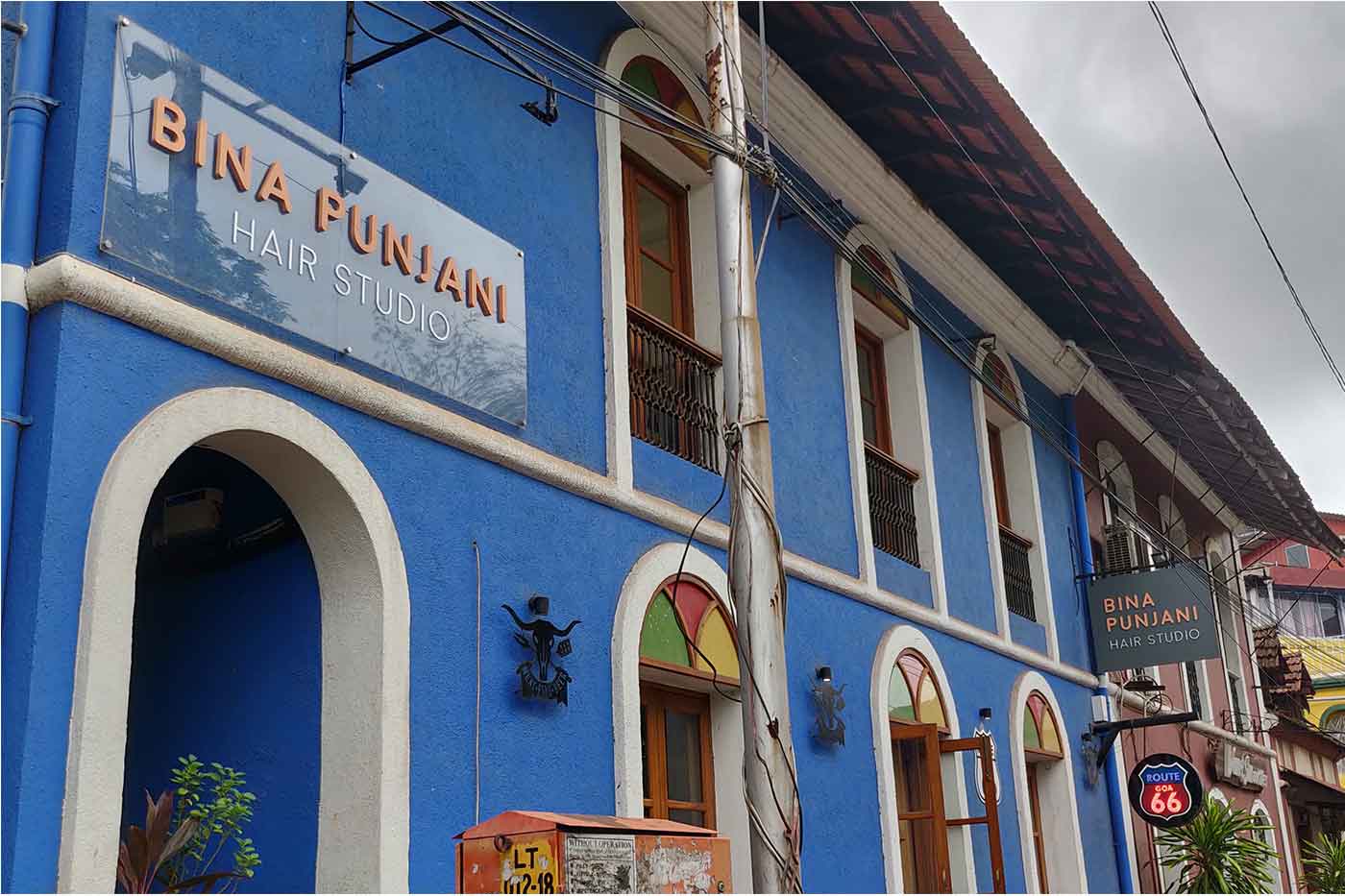 Salon Strength (Staff Members): 45 staff, including 18 hairdressers
Salon Timings: 10 am to 8 pm, Mondays closed
Hair cut: Rs. 1000 with a Stylist to Rs. 5000 with Bina
Facial & skin treatment: Rs. 1600 – 4000
Make-up: Rs. 5000 for party makeup, Rs. 25,000 for bridals
Celebrity clients: Zeenat Aman, Lisa Ray, Leander Paes, Rushma Nehra, Siddharth Shanghvi
Average client spends: Rs. 2000
Commercial work: Shoots for Magazines like Harpers Bazaar, Brides Today, Cosmopolitan. Worked for Designers like Tarun Tahiliani, Nidhi Aasha, Wendell Rodricks, Malini Ramani. Did stage shows, collections and fashion shows.
Popular services: Haircuts, Hair colour
Qualified stylist earns: Rs. 25,000 to 80,000
En Vogue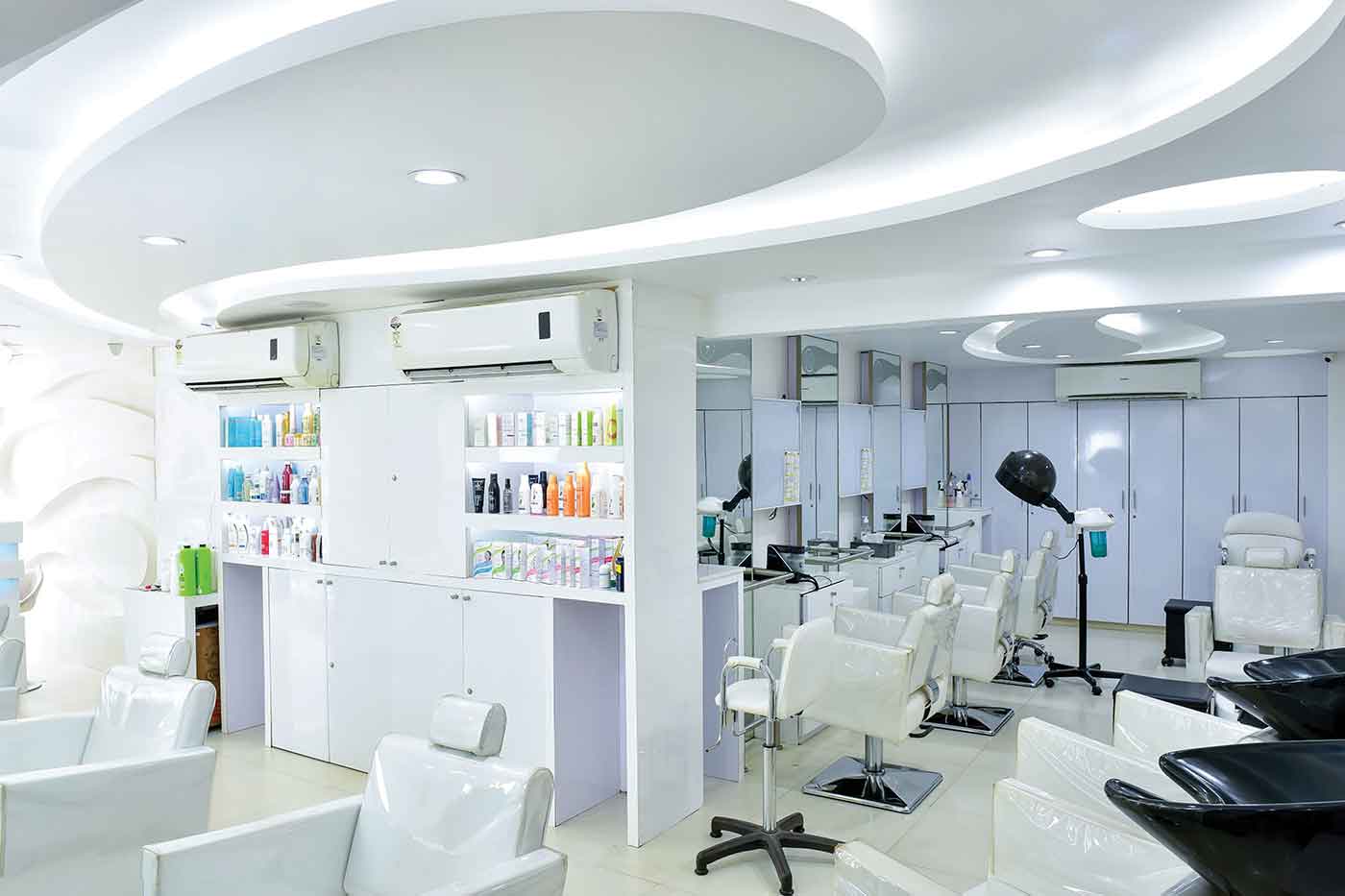 Established in the year 2003 on 24th October, En Vogue Hair And Beauty Salon in Mapusa, Goa is a top player in the category of Unisex Beauty Parlours in Goa for 19 years. Owned by Blanche and Kenneth Fernandes, this salon acts as a one-stop destination for servicing customers, both local and tourists. The belief that customer satisfaction is as important as products and services, has helped the salon garner a vast base of customers, which continues to grow by the day. The salon employs individuals that are dedicated towards their respective roles and put in a lot of effort to achieve the common vision and larger goals of the company.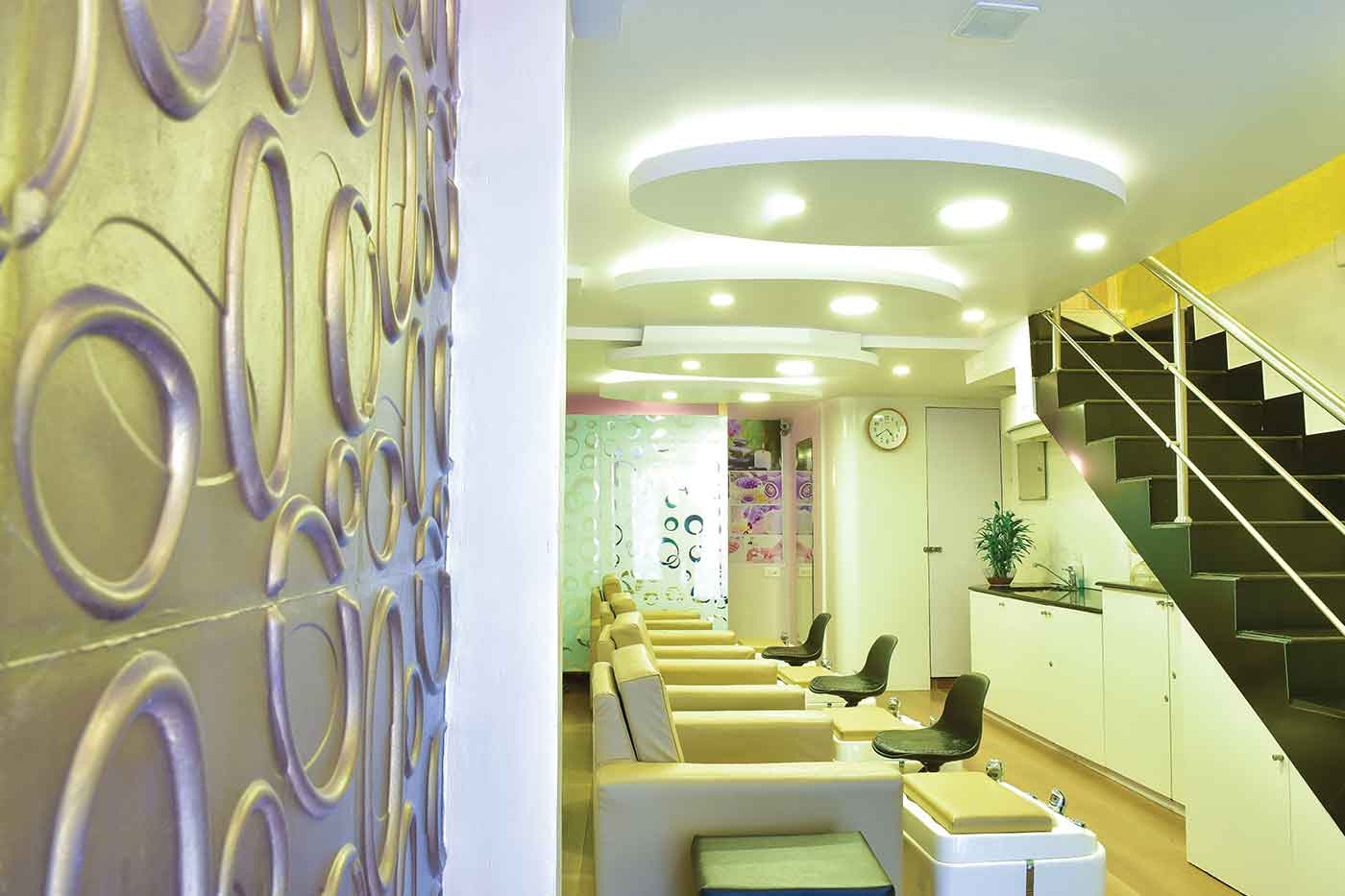 Salon Strength (Staff Members): 18
Salon Timings: 9.30 am to 7.30 pm
Hair cut: Rs. 750/- onwards
Facial & skin treatment: Rs. 1200/- onwards
Make-up: Party makeup: Rs.1500/- to Rs.15000/ (bridal hair and makeup)
Average client spends: Rs.2500/-
Commercial work: Hair / makeup for destination weddings in Goa
Popular services: Haircuts and colour/facials
Qualified stylist earns: Rs. 25000/- to 35000/- p.m.
Neomis Hair & Beauty Salon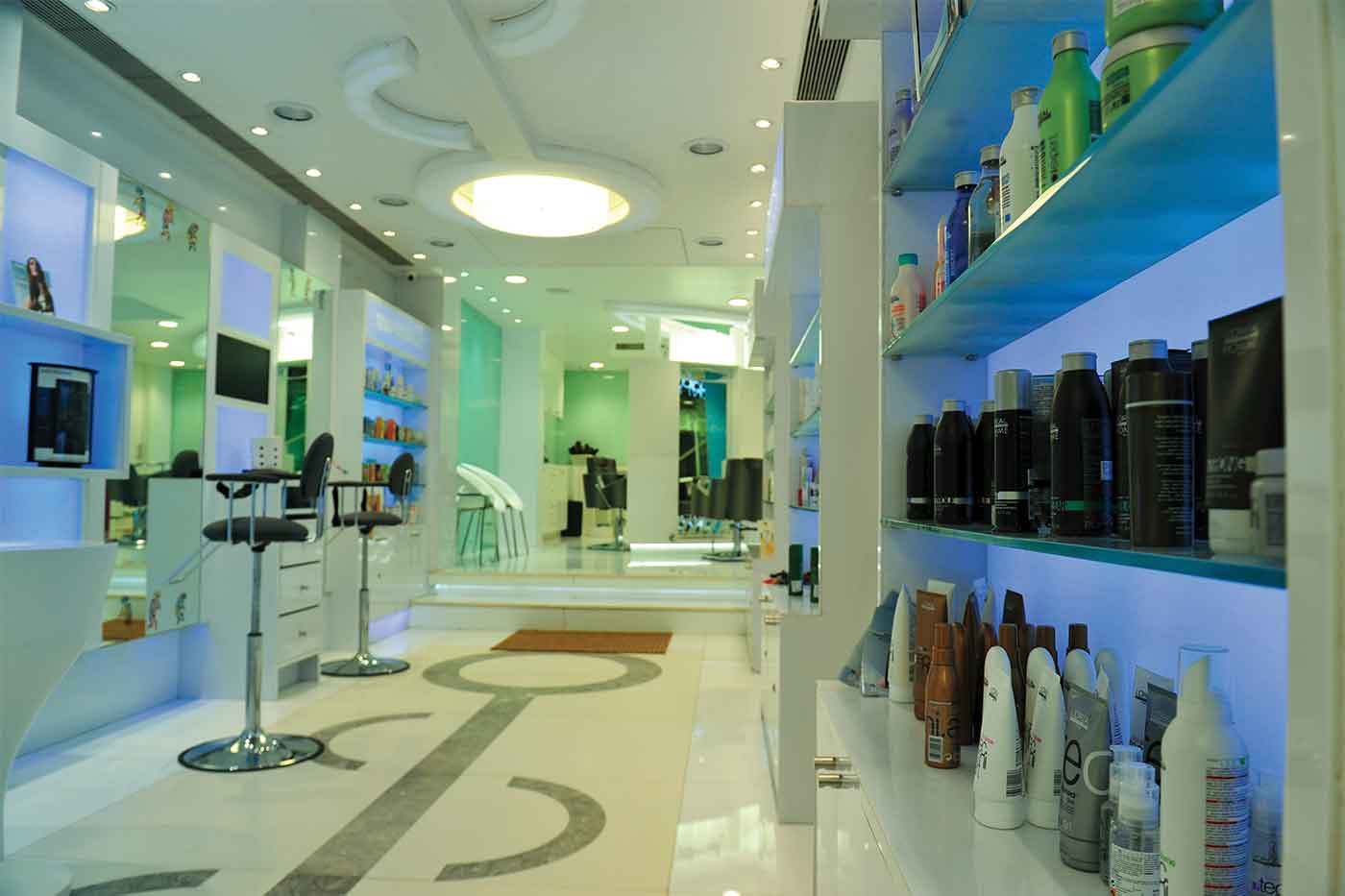 Established in June 1997 at Miramar in Goa, Neomis Hair & Beauty Salon is the brain child of the dynamic wife and husband team of Neomi and Mario Barneto. It was one of the first unisex salons in Goa. Neomi and Mario started their careers at Visible Changes Salon in Mumbai at the Centaur Hotel. After a stint in Dubai they decided to move to their roots in Goa and bring high quality hair and beauty services to Goa. In the years that followed, Neomis Hair & Beauty Salon expanded into other parts of Goa, now having 7 branches in total. Catering to customer demand, the latest addition to the venture, is a spa and salon at Calangute. Over the years both Neomi and Mario have constantly upgraded their skills and undergone training with the best in the industry both in India and internationally. They have trained at Vidal Sassoon (London), Toni and Guy (Singapore), Mac (London), Marvie Beck (Mumbai) and L'Oreal Professionnel (Mumbai). Neomi has also been a member of the L'Oreal Creative Hairdressers' Forum.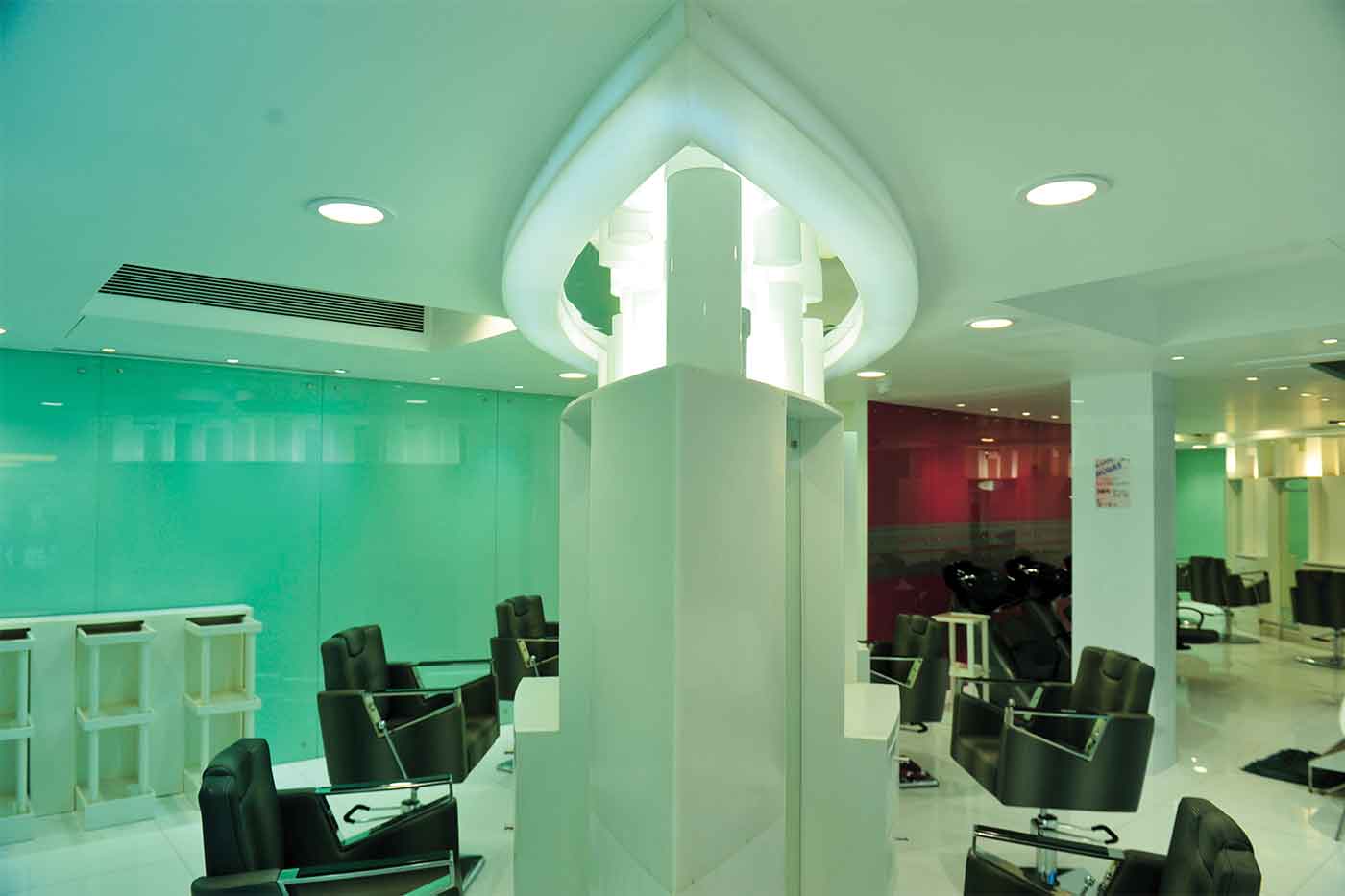 Salon Strength (Staff Members): 120
Salon Timings: 10 am to 8 pm
Gents Hair Cut: Rs. 300/-
Ladies Hair Cut: Rs. 800/- onwards
Facial & skin treatment: Rs. 1100/- onwards
Celebrity clients: Lauren Gottlieb, Warina Hussain, Ayesha Jhulka, Megha Gupta etc.
Average client spends: Rs. 2500/-
Commercial work: Wedding events and Fashion shoots
Popular services: Hair Styling, Colouring, Facial & Skincare Services
Qualified stylist earns: Rs. 30,000/-
SNIP Salon& Spa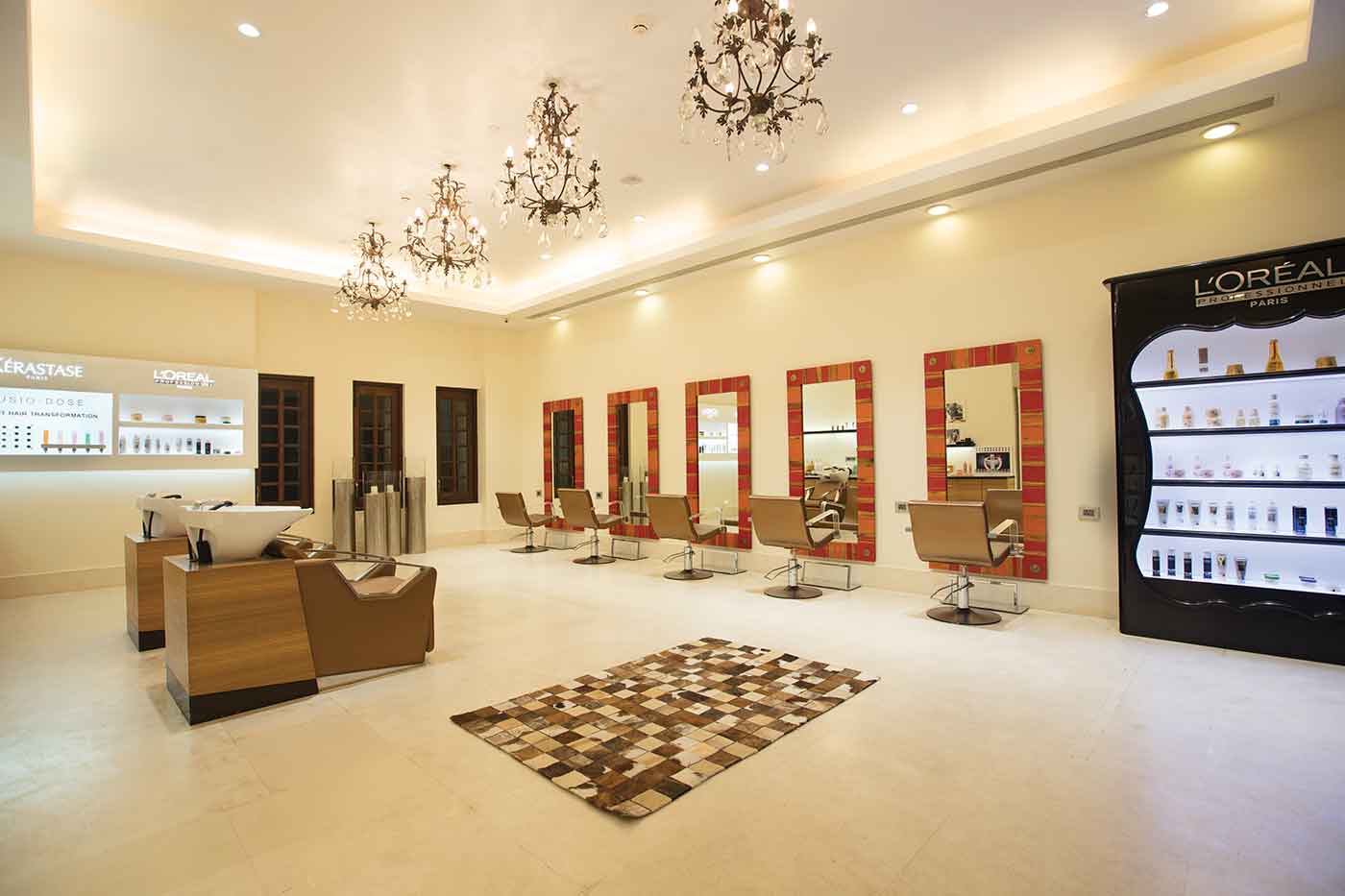 SNIP Salon & Spa was founded in 1999 with just one branch and has over time expanded to 4 branches all over North Goa. In addition, the brand has had a very successful stint in Mumbai and also collaborated with premium hotel brands like Marriott, Hyatt, Lemon Tree, Sun & Sand to name a few. SNIP is on a high growth trajectory, but believes in sustainable expansion. The company believes in large formats hence the strategy is to provide large, luxurious spaces with uber-luxurious ambiences and top-notch services.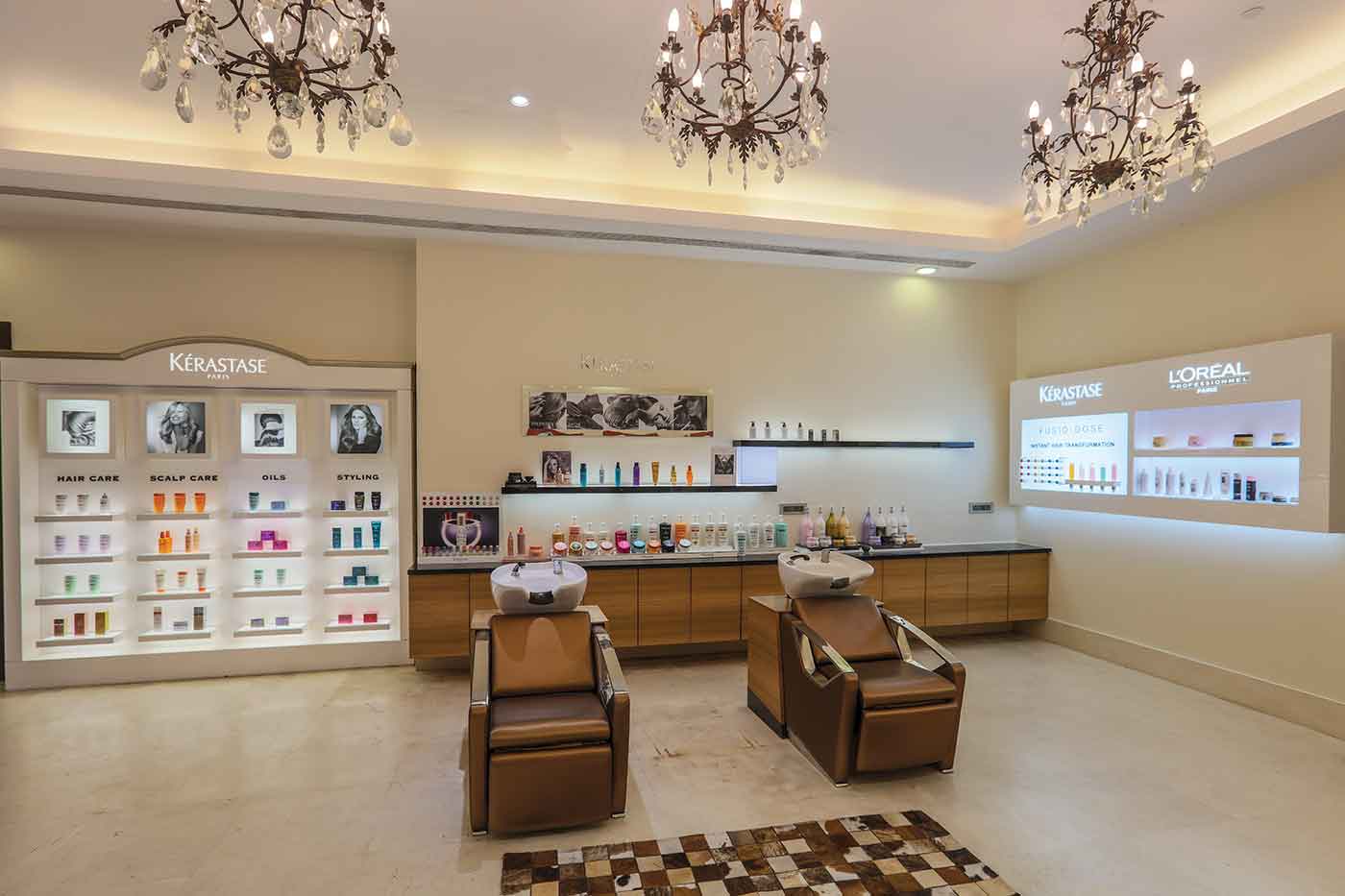 Salon Strength (Staff Members): 170 (Stylists, Beauticians, Therapists and support staff)
Salon Timings: 10am – 9:00pm
Average ticket price is Rs. 1000
Hair cut: Rs.1,000 (Senior Stylist)
Facial & skin treatment: Rs.5,600 (60 Mins)
Make-up: Day / Night Makeup: Rs.3,000
Celebrity clients: Deepika Padukone, Mouni Roy, Neha Dhupia, Farah Khan, Ronit Roy, Deepti Bhatnagar, Sameera Reddy, Amitav Ghosh, Ritu Kumar, Marc Robinson, Raja Ram Kumari, Leander Paes, Terrence Lewis, Kim Sharma, Babita Kapoor
Average client spends: Rs. 3,500
Vida Salon & Spa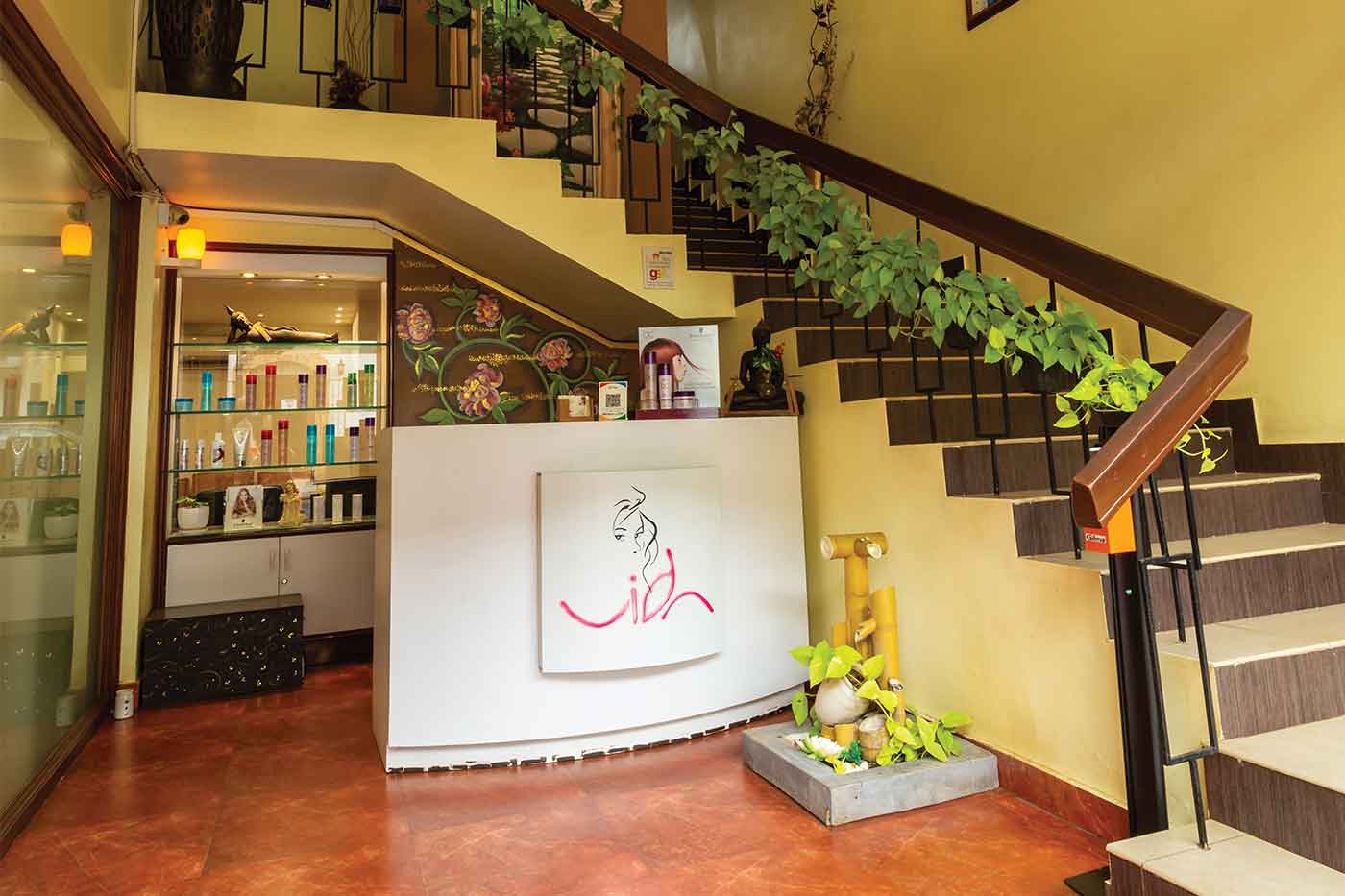 Vida Salon & Spa is a specialized and exclusive unisex salon & spa. Located at the popular and beautiful Latin Quarters of Panaji, Goa, their interiors are set to a Goan – Portuguese theme to blend with the surroundings. The brand name Vida is taken from a Portuguese word which means 'Life'. All the artworks and décor are exclusive and have been made in-house. They offer an array of immaculate relaxation and beautifying services to help you unwind and look at your very best. Spread over an area of over 3200 sqft., Vida Salon & Spa is spacious. Their staff are experienced and trained professionals and have expertise in a full range of hair, makeup, beauty and spa services. Their goal is to place emphasis on their clients.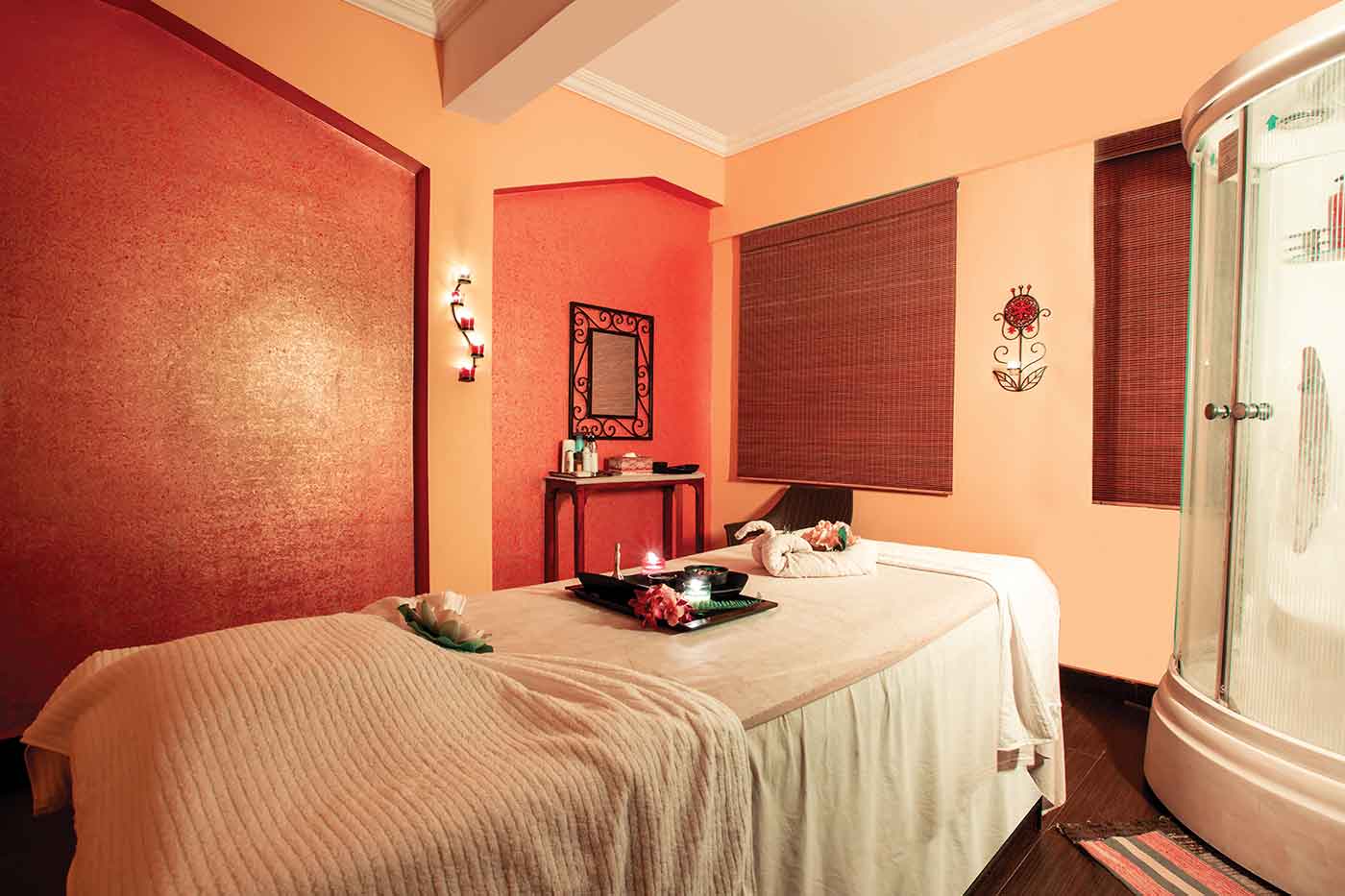 Salon Strength (Staff Members): 12
Salon Timings: 10 am to 9 pm on all days
Gents Hair Cut: Rs. 300/- onwards
Ladies Hair Cut: Rs. 800/- onwards
Facial & skin treatment: Rs. 1000/- to 2500/-
Make-up: Rs. 5000/- to 17,000/-
Average client spends: Rs. 1500/- to 2500/-
Commercial work: Hair and Makeup for photo-shoots with celebrity designers, magazines and music videos.
Popular services: Hair Cut, colour, Texture change services, Body Massages
Qualified stylist earns: Rs. 30,000/-