A spa session at the plush Kaya Kalp in the heritage hotel ITC Windsor Bengaluru is the best way to beat the blues.
Kaya Kalp at the iconic ITC Windsor, a property that is celebrating 40 years of its legacy is a spa getaway that comes with a dash of luxury. The wellness facility offers Indian and western style therapies using luxurious products that are natural but deliver the desired effects and an array of hair and beauty services.
The spa offers Indian and western style therapies using luxurious products that are natural and an array of hair and beauty services too. The hotel has a state-of-the-art salon that offers a wide range of cosmetic treatments. The spa's luxurious interior design starts your sensory journey as soon as you enter, the delightful aromas and relaxing surroundings making this a haven of peace and tranquility.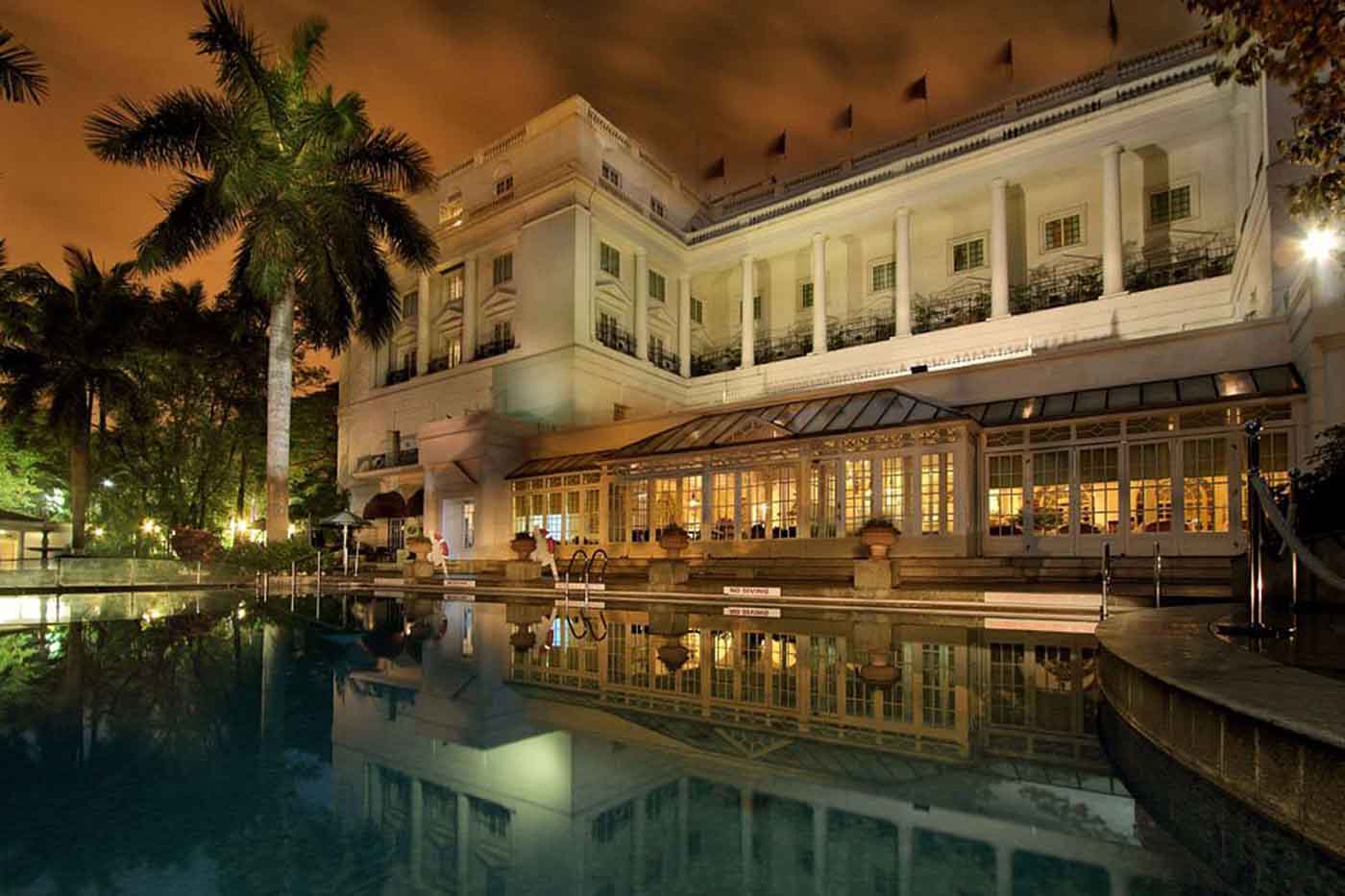 The design concept
Done up in swathes of white with pops of grey and maroon, the spa is located on a level below the main reception and has been organized in a way that it keeps functionality at its core. While all the treatment rooms are located together, there is utmost care taken to ensure guest privacy, male and female changing areas and steam are different. The spa is well equipped with lockers for every guest with changing rooms close at hand, the steam and sauna facilities are in another area.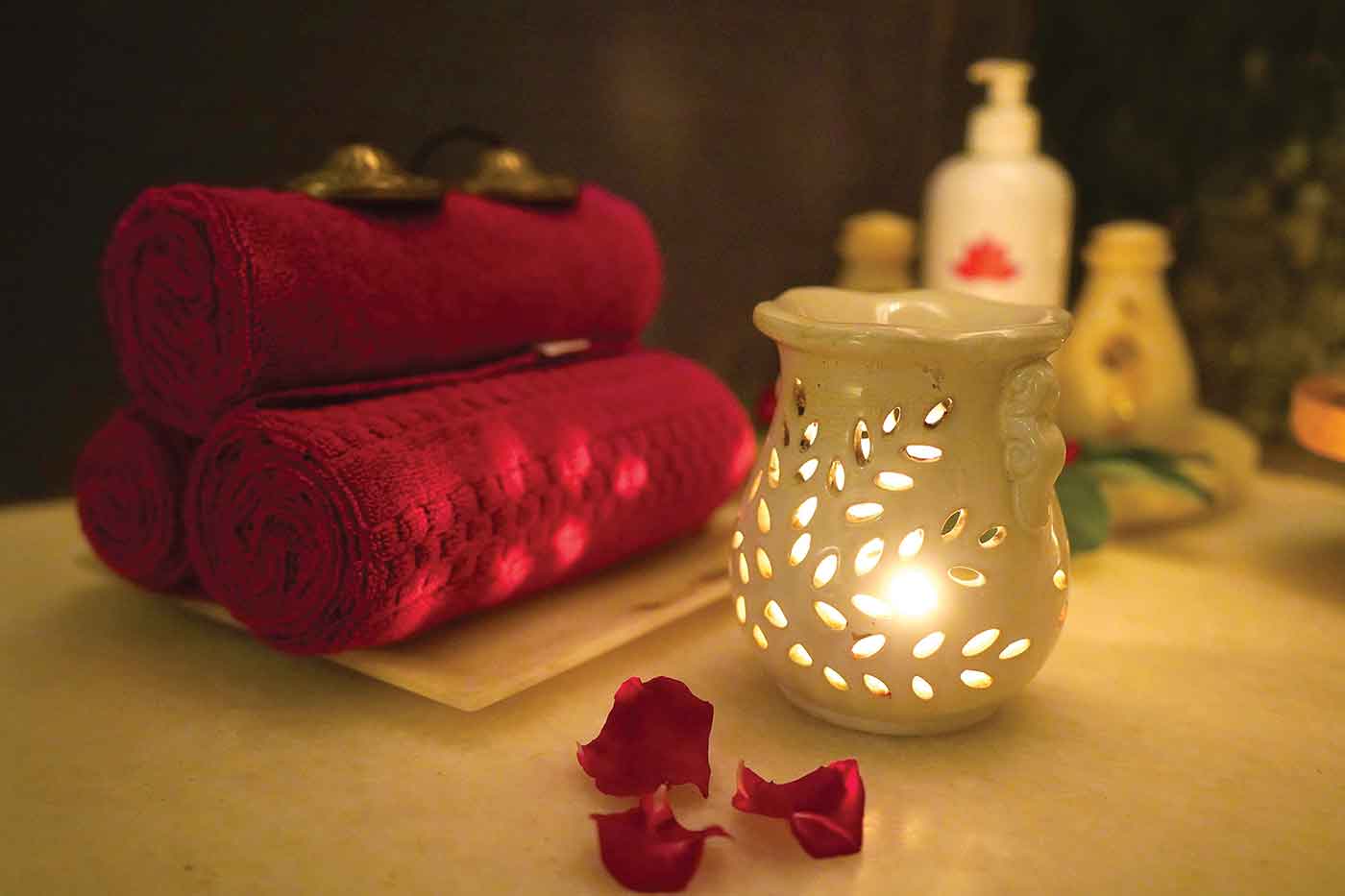 Staffing and Training
"Anyone who has done a therapy certification course and has experience of working in a luxury hotel spa for a minimum of two years is considered at the entry level. Staff training is done once a week to brush up their skills and upskill the therapists with the new techniques as needed," explains Dr. C. Sree Narayan, Spa Manager, ITC Windsor.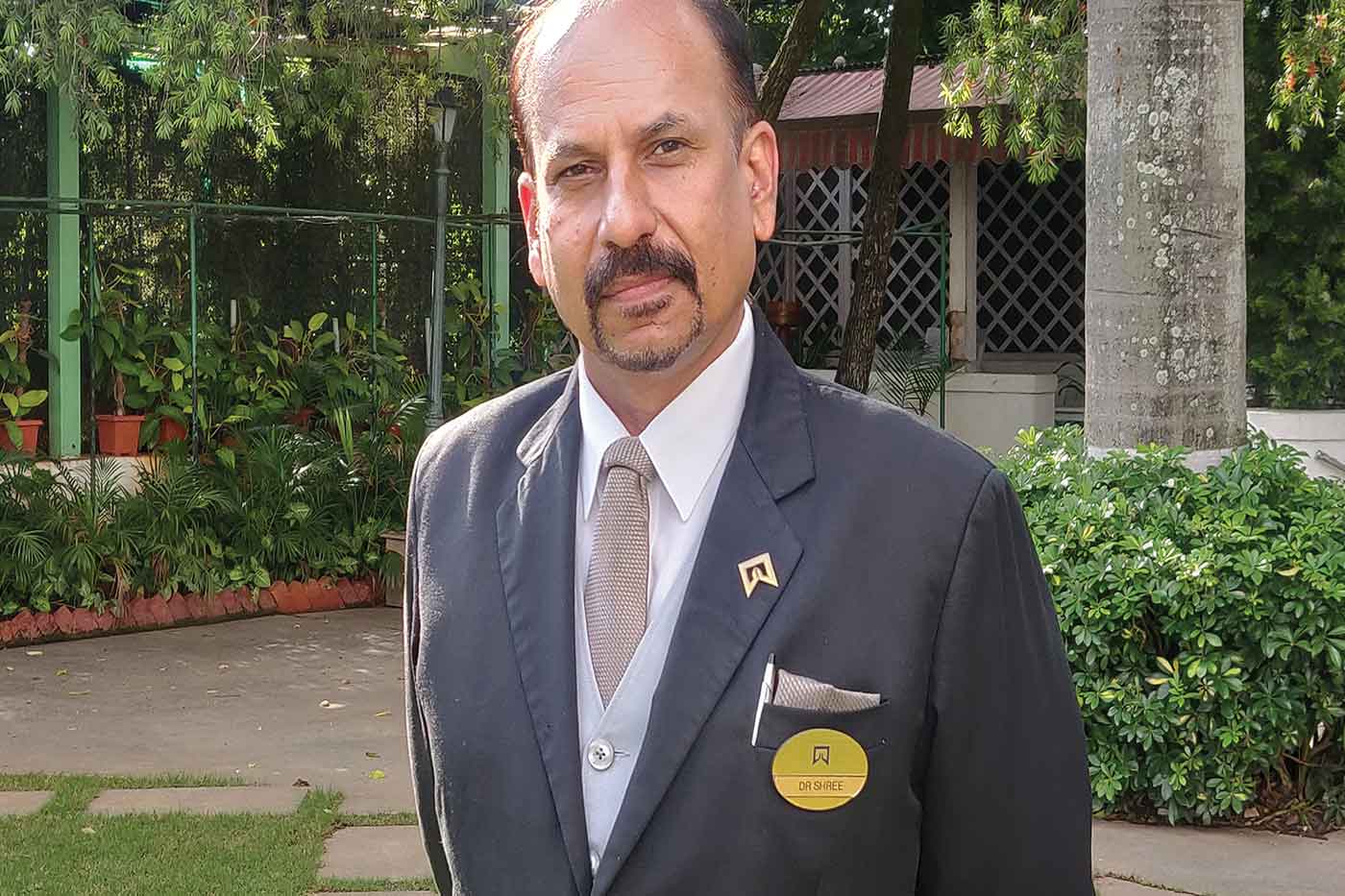 Products & Services
The spa uses a range of products that go well with different kinds of treatments that they offer. The products are chosen based on how well they align with the therapies to provide a wholesome experience. The range includes brands like Forest Essentials and Oak wood.
Kaya Kalpa incidentally is an old method followed in Ayurveda to rejuvenate one's body, mind, and soul. We blend traditional and international treatments and use techniques of muscle manipulation to improve blood circulation. A consultation form is needed to be filled which includes listing any areas of concern as well as basic health information. An additional form is required to declare you do not have COVID symptoms; your oxygen level and temperature are both recorded as well.
"Abhyanga, one of our Ayurvedic rituals, is a traditional Indian treatment. It is performed by a well-trained therapist using long stroke technique. This offering is a delightful way to relax the body and the mind using traditional blend oils," adds Narayan. The other signature treatment here is Exotic Pomegranate that uses pomegranate pearls which is a deep cleansing antioxidant with lime and organic brown sugar to allow gentle exfoliation. This treatment is aimed at deep cleansing and de-stressing the body and mind using a powerful blend of traditional oils.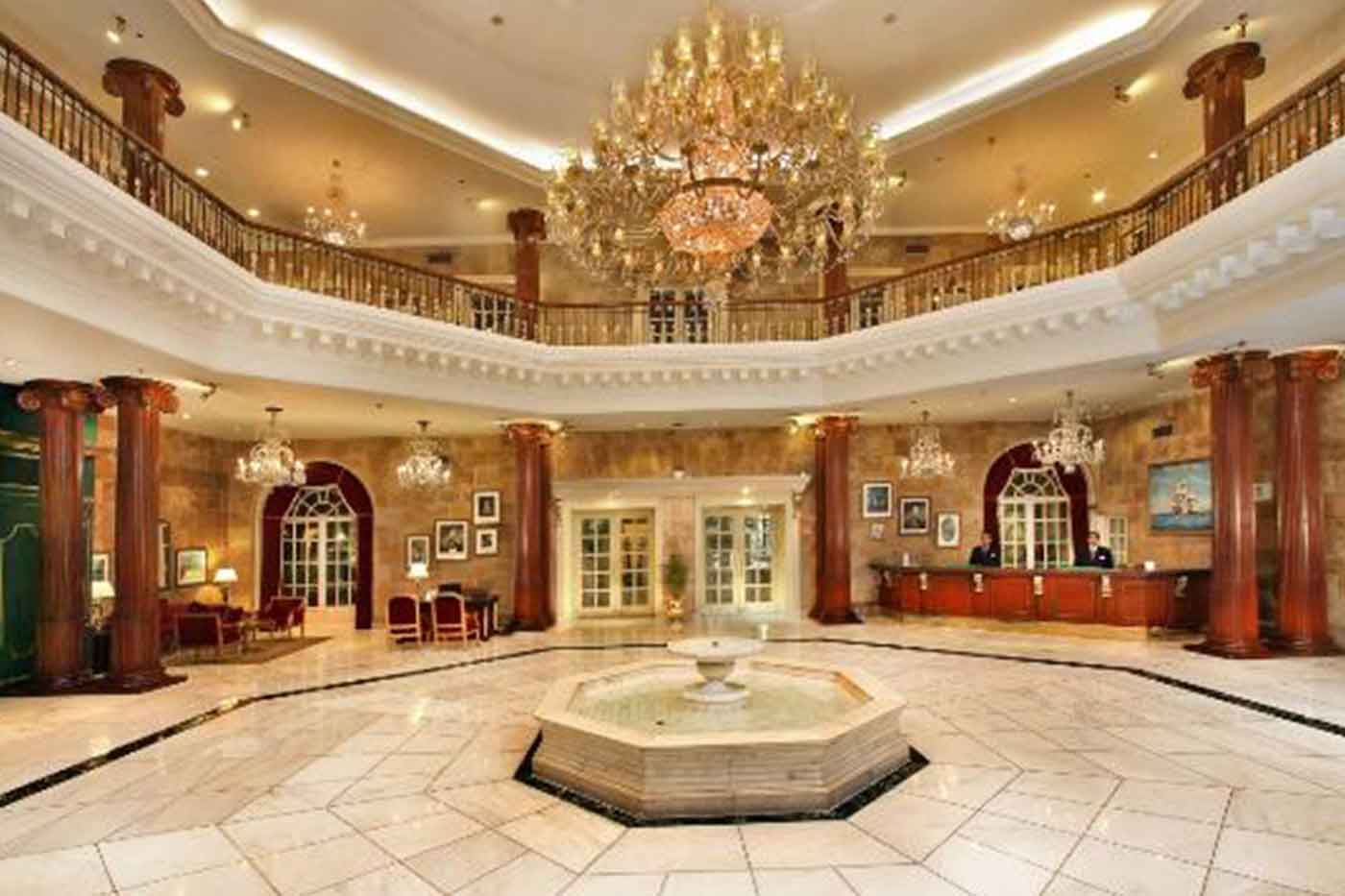 The bright and invigorating Fitness Centre attached is equipped with contemporary techno gym cardio vascular equipment, treadmills and weights, and Salon Di Wills is a state-of-the-art Salon offering a wide range of cosmetic treatments and hair styling options for men and women.
My Treatment
I tried the Signature Kayakalp Treatment (that is offered for 60 or 90 minutes) that was recommended by the Spa Manager. "This is a combination of Swedish massage and aromatherapy, and we use three oils – lime-ginger oil which is a non-aromatic oil good for detox, pure Mysore Sandalwood oil which is good for invigorating oneself and eucalyptus and black pepper oil which is a warming oil good for aches and pains," he explains.
My therapist Grace from Manipur first leads me to a locker room to change. Once done, she leads me to the treatment room. The massage starts with a foot ritual. As I lie face down on the massage bed. She ensures that the room temperature, and music are to my comfort.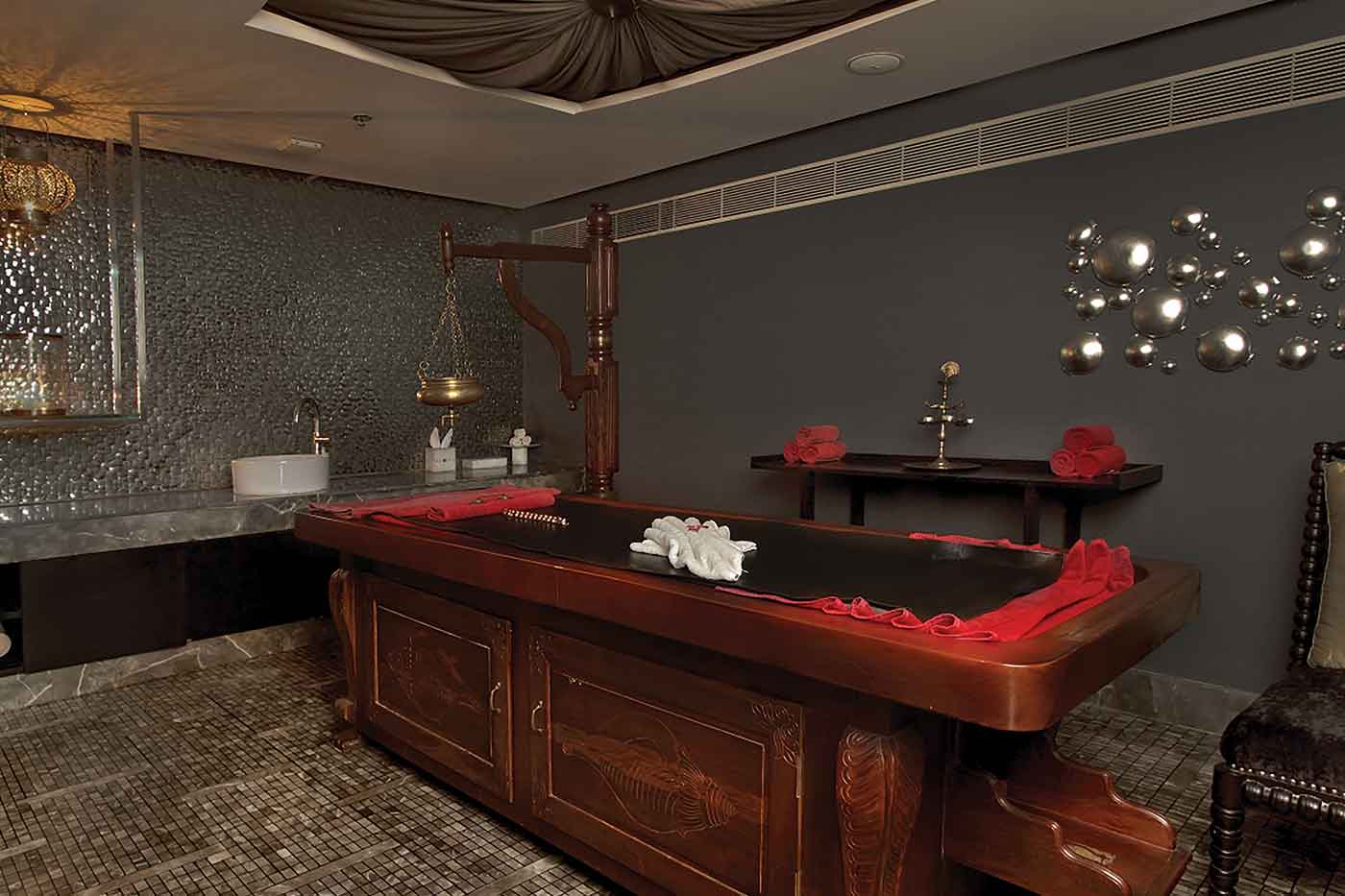 She starts the massage by applying warm sandalwood oil on my back and using long strokes deftly covers the back with long strokes. She then uses her thumb and fingers to apply a pointed pressure around my shoulders and neck to massage the area. Being a massage aimed to relax my muscles knots as my back muscles are stiff, I can feel her strokes ease out the pent-up strain in my back. She then moves to my legs and massages them one by one, and the feet are also massaged using pressure from her fingers that feels great. An invigorating head massage (you can choose to opt with or without oil completes the session. A glass of green tea is served post the session that is sure to leave you feeling recharged and rejuvenated.
Fact File
Name: Kaya Kalp Spa, ITC Windsor
Established: 2009
Architect: P45
Area/Size: 5000 sq feet
Treatment rooms – 6: 3 Singles rooms; 1 Couples room; 1Thai Therapy Room; 1 Ayurveda Therapy Room
Number of estheticians: 3
Signature Treatment: Kaya Kalp massage; Pomegranate scrub – exotic pomegranate journey
Timings: 11 a.m. to 8 p.m.
Contact: 080 61402201-1001; M- +91 6366278800
Address: Kayakalp Spa, ITC Windsor, A Luxury Collection Hotel, Bengaluru, 25 Windsor Square, Golf Course Road, Bengaluru 560052