Audrey D'Souza gets candid about her passion for the hairdressing and her inspiring journey.
For Audrey D'Souza, Head of Education at TIGI India, "Hairdressing is not a job, it's a craft". With over a decade of experience in the hairdressing industry, she has worked with top salons, before moving to TIGI India to spread magic with her art and craft of hairstyling.
She believes that a good hairstyle needs to reflect personality and not simply something that's considered acceptable. She feels blessed to be with a creatively liberating brand like TIGI which encourages her to be irreverently creative, constantly think and execute outside the box. In conversation with StyleSpeak, she talks about her journey and passion.
What made you to join this industry as a hairdresser? How did you master your craft?
I feel privileged to be a part of this industry. The best part of hairdressing is making clients
feel good about themselves — you cannot put a price tag on someone walking out of the salon feeling great and loving their hair. It is a constant learning process and I learn every single day. I'm fortunate to have been able to learn with the TIGI Global Education team.
How has your journey with TIGI India been?
I started my journey with TIGI as a member of the creative team in 2013. Over the years, I grew with the brand and today, I am the Head of Styling, TIGI India. While my role involves building the education curriculum for the hairdressers across the country, I'm also involved in all TIGI creative projects, from Educational Collections to consumer campaigns, planning and executing shows and seminars. I get to travel the length and breadth of the country to interact with and train other hairdressers with the latest products, techniques and styles, encouraging them to push their boundaries.
What inspires you to channel your creativity?
Being a hairdresser provides a genuine opportunity to touch the lives of people in more ways than one. Every day, we empower hairdressers to push the envelope of their creativity to make art through hair and create styles they want to. For the consumer, we show them how they can be the best version of themselves and can have "your hair, your way" – which is our brand belief. Every day is a new beginning and that's what inspires me the most.
How has hairstyling evolved with changing times and trends?
Hair is ever evolving and it is an undeniable fact. For the last few years, we've watched the wave of natural hair flood the shores and we have loved it. Skip the flat and curling iron and let your natural hair shine through. The "just got out of bed look" is what we're all trying to achieve.
Three crucial aspects of creative hairstyling.
For a hairdresser, every customer is different, which means you would adapt your approach to deliver personalized services at every level. There's constantly something new to learn in
terms of techniques, technology, or nuances in delivering the style that the client needs. As a hairdresser, your job is to listen to the client and help them choose a variation of the haircut, style and care routine that will work for their hair type, texture, face shape and lifestyle.
Three crucial aspects are having a strong base on which you build your skills
education and fundamentals
listening to your client's needs, and
upgrading your skills to stay abreast of new trends.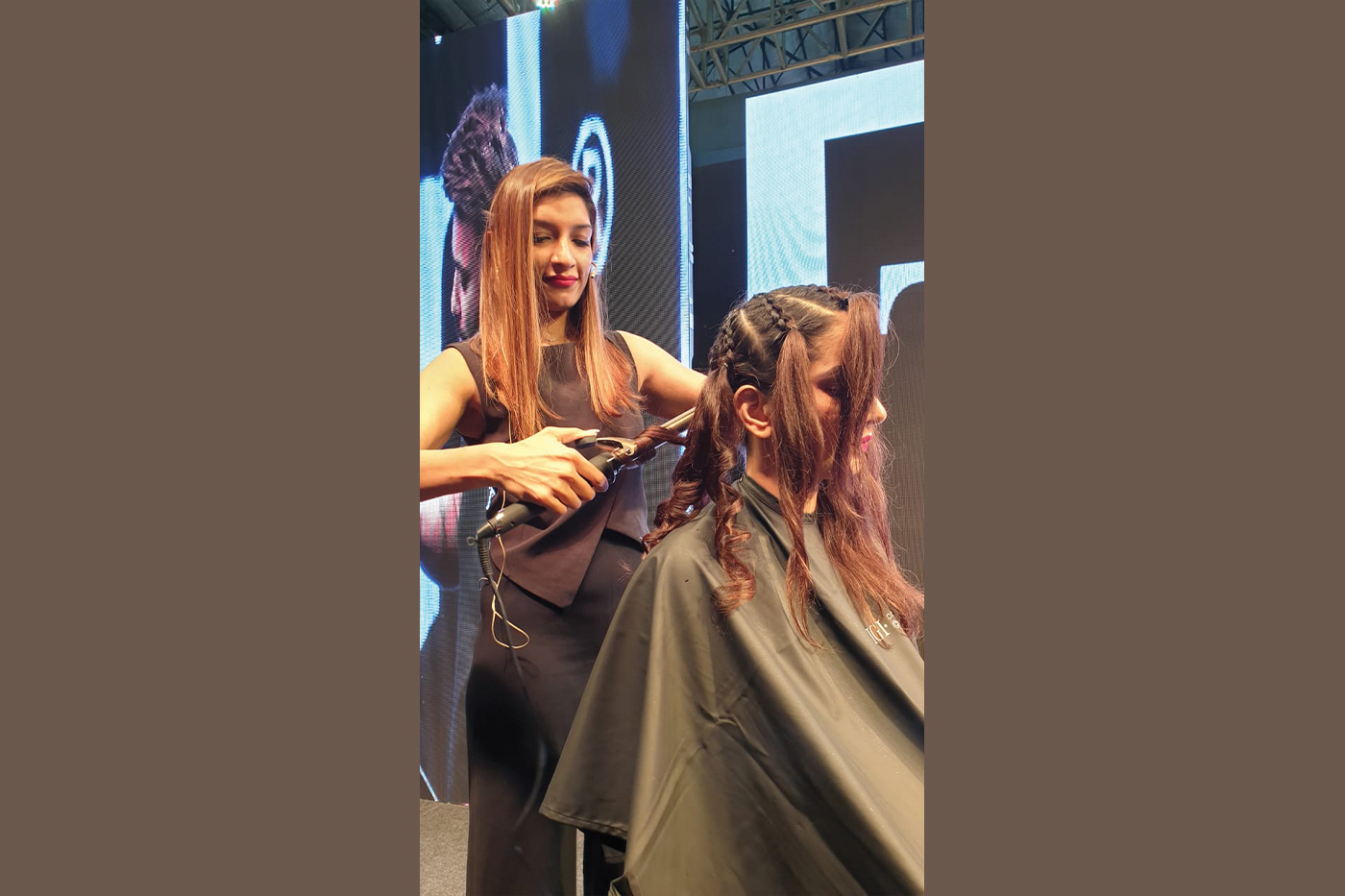 "Strong artistic orientation, constant curiosity and a desire to learn is required to master the art of hairdressing."
TIGI has maintained its hold as a top haircare brand despite competition. What is the success mantra?
Anthony Mascolo has created a unique culture, a hub of creatives who share his ethos of pushing the boundaries and technical know-how to benefit themselves and other professional hairdressers. It's about sharing education, pushing creative boundaries as hairdressers, to constantly surprise and delight customers and exciting the audience through artistic imagery.
Which are the 'must-have' TIGI products that you enjoy working with?
My absolute favourites from our range are:
Bed Head After Party: The Bed Head After Party Smoothing Cream is the ultimate anti-frizz hair product for silky, smooth, shiny, healthy-looking hair!v
Bed Head Oh Bee Hive: This super fine dry shampoo is a lifesaver for busy days when you just don't have time to wash your hair. Say hello to major volume and body in your mane.
Bed Head Control Freak: This light, greaseless frizz- fighting serum helps to fight humidity and leaves hair smooth and silky! Bring the control freak out and keep hair in check.
Any creative work of yours you would like to share with us?
I have represented TIGI at the backstage at Lakmé Fashion Week — the adrenaline is unreal. I've also curated hair looks for magazine cover shoots and worked on multiple creative
campaigns.
Your advice to budding hairdressers?
Education is key in this industry. It embraces the up-comers, and celebrates the achievements of salons and stylists alike. As a stylist, you should always be proud of what you do and remember how much you have learned, retained and applied. If you love what you do it won't feel like work. However, some days your feet will hurt and some days will be more trying than others, but at the end of the day, when you are living your dream and following your passion, it'll be worth it.