"The success of the brand can only be measured by the long-term sustainability of the business."
She broke ground by launching a unisex salon in Bhubaneshwar about 10 years ago!
This was a bold step to take in a Tier 2 city at a time when consumption of beauty was not so common. But electronics engineer and IT professional turned beauty entrepreneur Sukirti Patnaik, Founder of Indulge Salons, brought her passion for beauty and her beauty training to start her very first salon in Bhubaneshwar in 2010. Even if this meant that she had to start with changing the local consumer mindset through education, creating an infrastructure of salon suppliers, finding trained staff and setting up an academy. A task for not the faint of heart!
Sukirti's extensive international training in hair, beauty, make-up and business gave her a solid base to start her beauty business venture. Today, Indulge Salons are present in major cities of Odisha and in New Delhi. Her efforts to continuously raise standards of the beauty services business and consumer perception of beauty in her region have been recognised and brought her many national and international awards.
We ask Sukirti Patnaik all about her journey, the challenges she faced and her plans for the future.
Sandhya Chipalkatti: Tell us about your journey towards making Indulge a salon chain to reckon with, in Odisha and the East?
When we started our first salon, we realised we were ahead of the market. We had to educate not only our employees but also our customers.
The first few years were spent on educating and upgrading the market to accept a professional level salon service. We found the same challenge in Tier-3 towns, where we started the operations. Availability of the right talent in Odisha was another challenge. Most skilled staff were unwilling to move to Odisha during the initial years. Product vendors too did not have a presence in Odisha to support continuous operation.
Our consistent focus on quality over the years helped create benchmarks in the market. This also helped differentiate Indulge from the rest of the competition. We have also identified the right Vendors, Partners & Franchisees who have helped us grow during the past 10 years. We constantly motivate aspiring women to become entrepreneurs. Many of them have become successful Indulge franchises owners.
What is your USP?
That Indulge is headed by technical experts. Our strength is in simplifying processes, identifying right services, staff training and building trust through quality and customer experience. Our constant focus on these basic principles has helped us greatly.
How difficult has the Covid 19 pandemic been for your business? What changes (beyond hygiene/safety related) did you have to make?
Covid disrupted our business badly. We realised we were not prepared for a pandemic of this proportion.
We learned to adapt quickly through collective help from our Vendors, Partners, Government, Landlords, etc. We updated our SOPs, put in place stronger monitoring, conducted regular employee motivation sessions, connected with our customers, helped our franchise partners and even absorbed additional hygiene & safety costs. We restructured our operations to handle the impact of the pandemic better.
What are the challenges of managing a salon chain through tough periods such as this or the cyclones you frequently face? Any SOPs you have formulated?
Odisha sits in one of the most sensitive Cyclonic zones. We faced some of the worst cyclones during the past ten years. The 2019 cyclone Fani caused extensive damage to our infrastructure and impacted our business for over 6 months. We had challenges with employee safety, logistics, power outages, breakdown of communication networks, vendors support etc.
Over the years we have learnt to handle the challenges and have also put in place a robust plan to address natural calamities. We also have a strong back-end team with SOPs for Employee Management, Logistics and Infrastructure. We update our process documentation before and after every natural calamity based on our learnings and experiences.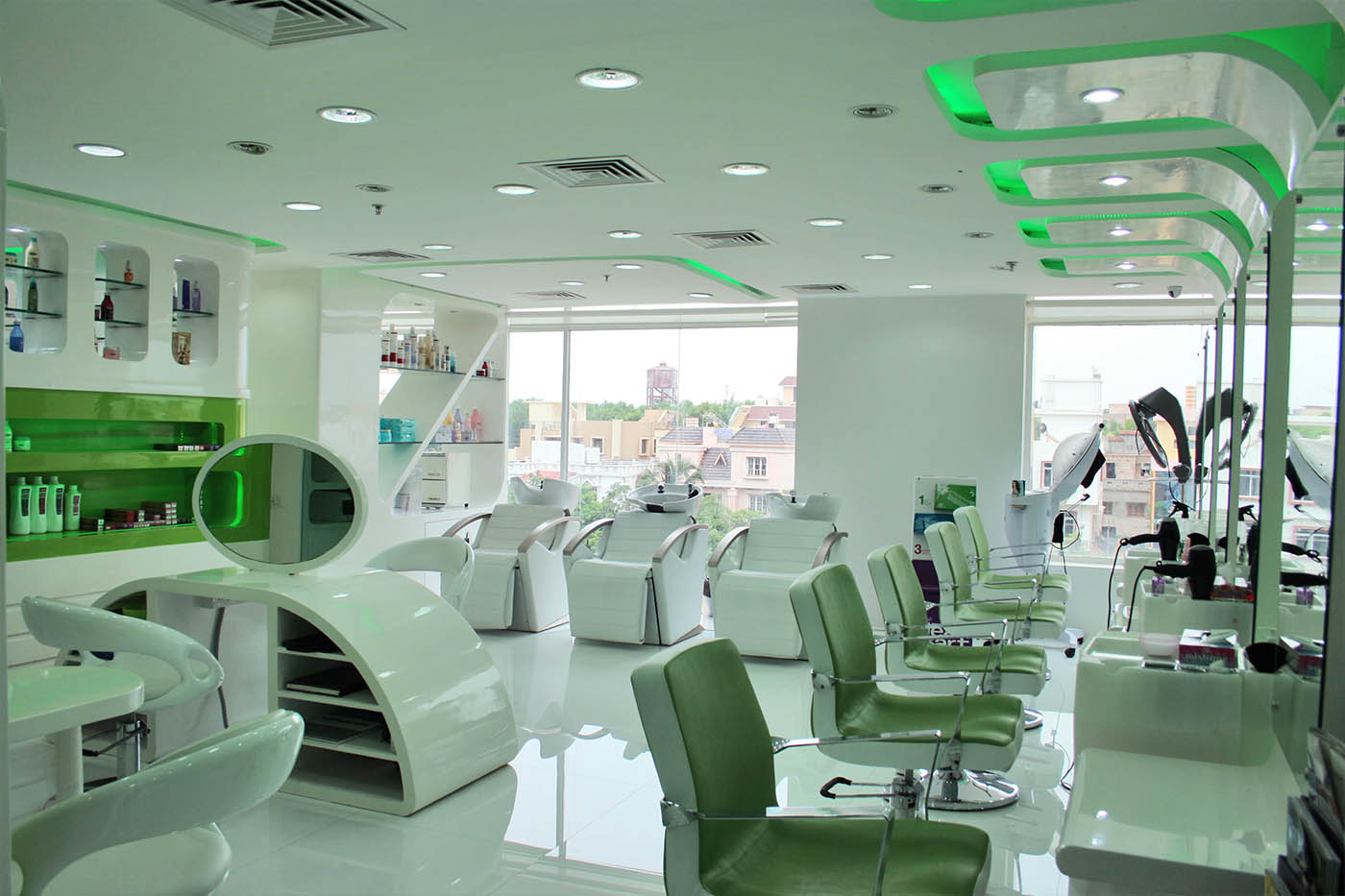 "Our consistent focus on quality over the years helped create benchmarks in the market."
How have the brands supported you in the period?
Brands and Vendors were highly supportive during the COVID pandemic. We shared our learnings and experiences with each other.
Our Vendors supported us with training, defining safety protocols, updating SOPs, product supply, restructuring of contracts etc. The challenging business environment brought the best out of all our Vendors and most worked as business partners, helping us through the tough times.
As a salon chain owner, name 5 most important things you need to ensure your success.
The Brand is a reflection of the founder's character. The success of the brand can only be measured by the long-term sustainability of the business. The most important characters needed for building a successful business are:
Ethics and Values
Perseverance
Building Long term Partnership / Relationships
Patience
Ability to quickly adapt and change based on the market dynamics
Focusing on Quality
What's next for Indulge Salons?
Covid has forced us to make changes to our long-term plan.
We have reworked our roadmap and have restructured our operations to address both short-term survival and long-term business growth. We worked on a 3-step plan to Survive, Stabilize and Sustain Growth. This year, we have opened two new stores in January and February. We will continue our expansion throughout the year with new stores planned for every month.