"Safety over Business' was the new mantra during this period."
Think of salon business in East India and the first name that comes to mind is Headturners! Established by C.A. turned entrepreneur Pankaj Killa in 2001, this was the first L'Oreal salon to open in the region. The credit for turning Headturners into the leading chain in the East goes not only to his financial acumen, but also to his passion for the venture. Today, with 34 salons, two academies and 410 employees in 8 cities, the chain has weathered the turbulent times of the lockdown with a well thought out strategy.
Sandhya Chipalkatti: How difficult have these months of pandemic been for your business?
The sudden pandemic has hit us all very hard and we saw a worldwide economy shutdown. And with it, came a streak of challenges for the hair and beauty industry on account of tremendous fixed cost component in terms of rentals, salaries, interest costs etc.
Our first challenge was to meet the cash flow and the second, was to conduct business with the New Normal, on re-opening. 'Safety over Business' was the new mantra during this period.
It was the time to renegotiate the rentals, take real time decisions to recalculate financials and find ways to reduce fixed costs. Major decisions to shut down branches that wouldn't be operationally positive on cash flow front were also taken.
We spent most of the lock down conducting virtual trainings for our staff with the support of our parent companies. On the Academy front, our challenge was to start virtual trainings for students in remote areas.
It was a very tough journey since we were unable to estimate the timeline effect of the pandemic.
How is the Indian salon industry living with the new normal? What new trends have emerged?
The new normal, was the long awaited required normal. Entire mankind prioritized hygiene and safety over everything else. With workplace hygiene taking the front seat, all our salons have evolved with a new work culture.
Hygiene & safety has become the current trend and hopefully it'll become a habit in future.
Consumer spending habits are changing; with cashless transactions becoming the trend
We've made a lot of technology improvement and our customers are having virtual consultations with our stylists unlike before
Consumers are following proper appointment norms and treating salon services with more respect than before
'Social commerce' trends, where consumers are supplied professional retail in their homes will be a new milestone for salons who implement it
The preference of home services to salons is also the new metamorphosis trend
Is it easier for salon chains like yours to manage disruption, as compared to a stand-alone salon?
The challenges faced by stand-alone salons and chain-salons are the same, just magnified to a larger scale. We had to negotiate with our landlords of all our branches, which was a major challenge. Moreover, with huge workforce it was hard to take a call on staff layoffs and salary restructuring. So, our problems were in multiple denomination!
Advertising on social platforms was another challenge as the focus was to assure customers at large to come back to salons, telling them "SALONS ARE SAFE". We had lot of added responsibility towards the industry per se.
Your thoughts on the barber community currently?
The traditional barbers have faced a huge blow since they failed to adhere to new norms of the industry. Many did not adhere to safety features post lockdown and as a result have had to step back, close their shops and move back to their hometowns. This was a major setback, keeping in mind the investments needed to set up shops again.
While several organizations came forward and supported them, their loss is greater than the relief provided.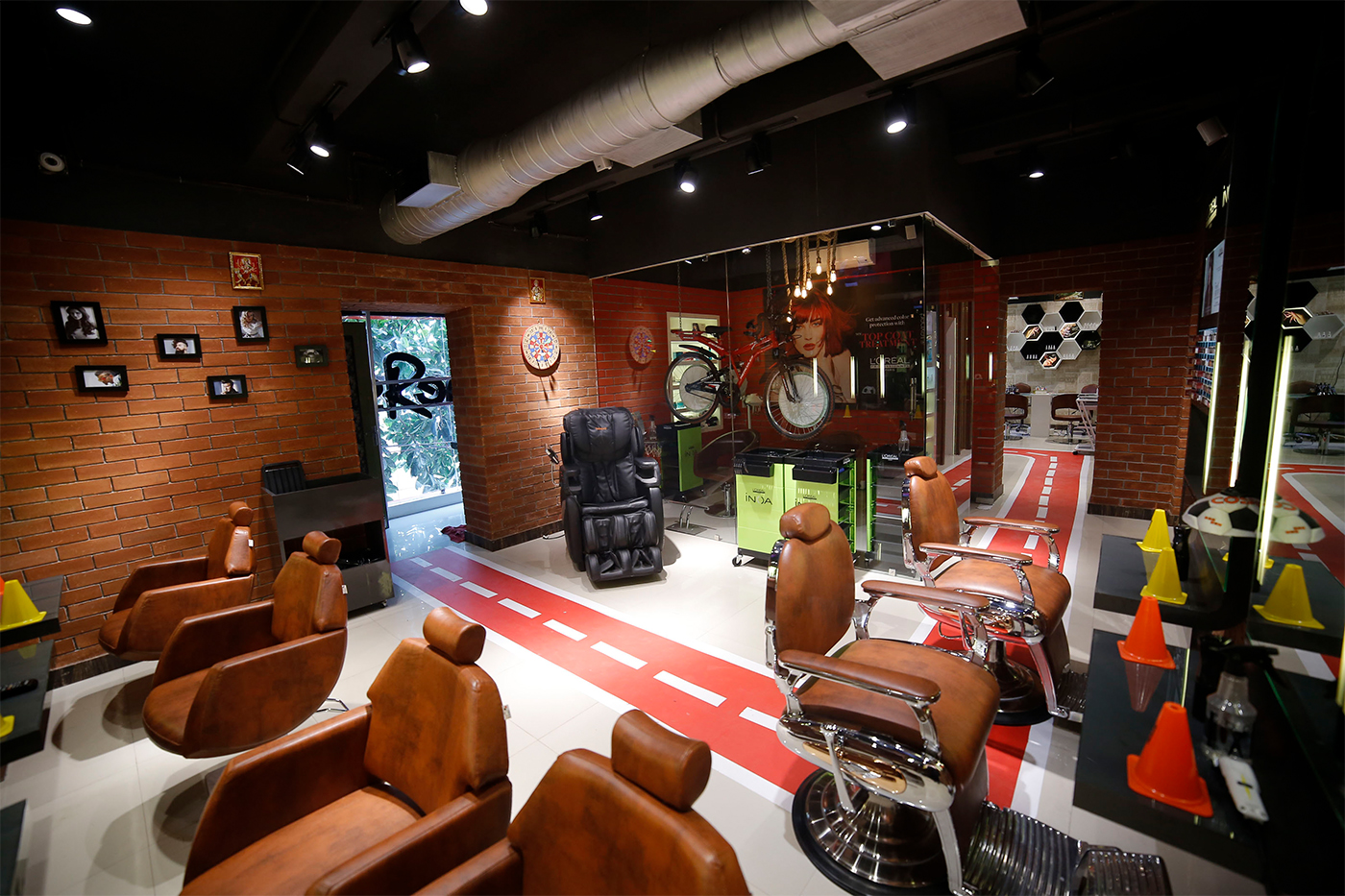 "As a market leader we had to evolve new ideas for the greater comfort of our customer, post lock down."
Will beauty consumption change in the immediate future? How long will this change last?
The beauty segment is the worst affected in our industry. With Covid19 having a high chance of transmission via touch and air, our beauty teams have gone through the worst days post lockdown. Even after taking multiple health and safety measures and the introduction of No–Touch facials, gaining client confidence has been a far-fetched dream for us. Even retailing of beauty products has dipped.
We are hoping to see an increase in sales in the beauty industry this festive season. Our team has been consistently calling their clients to add a personal touch in sales promotion and educating clients about the new facial norms.
However, we hope that beauty services will limp back to normal as once the customer experiences the beauty service, fear will disappear.
Given the clients concern for safety presently, do they ask for home services?
Many clients have asked for home services, in the hope of better safety. Many of them also have compulsions wherein they are not venturing out of home.
We are trying to venture into this new segment to service our customers alone.
How will the industry change post Covid?
We are seeing a sea change with new walk-in customers being added every day. There is lot of polarization where customers are shifting loyalties to salons adhering to new safety norms. Besides, many salons have closed due to Covid.
In the last few years many new salon entrepreneurs were financiers alone, who never understood salon business. This is a tough time for them. Once this pandemic is over, professional salons shall do better business than before and the industry shall consolidate with better professional services.
What advice would you give the smaller salons?
Our first and foremost advice is to adhere to new safety norms and maintain hygiene standards. The second is to focus more on trainings and upgrade the team skills. This is the best way to get clients to your doorstep.