Avleen Bansal talks about creating sculpted and defined looks using the draping technique.
The Draping technique has created a stir in the make-up world. This much-loved technique adored by make-up pros involves contouring the face using blush. Avleen Bansal, Head of Trainings, Make-up Studio India and Jury Member HBS Warpaint Competition speaks to SS WEEKLY about the benefits of draping technique and expert tips for make-up professionals.
What is draping technique?
The draping technique is a quick way to shape the cheekbones using a blush instead of a contour powder or a bronzer. It gives the face definition with a softer and fresher approach. It suits every woman, regardless of age. The technique gives a chiseled look by enhancing the facial features.
Three things to keep in mind regarding the draping technique:
What kind of brush one should use for draping: A round-shaped or an angled blush brush works marvelously.
Can we use any shade of blush for draping: No. One needs to consider the skin-tone and choose a shade that blends well, yet is flattering.
Can draping be done all over the face: Yes, but maybe with different shades of blush, like we won't use a pink blush to contour our jawline or the hairline
What are the common draping technique mistakes?
Choosing shimmer blushers for draping around the cheekbones is a common mistake as shimmer products don't add depth. Hence, for defined features, use a matte blusher.
Using a single brush to apply the colour and blending are common mistakes. When you use the same brush, you just add more and more colour and you lose the finesse. Thus, use two separate brushes – one for adding the blush and the other one with no colour, just to blend the applied blush.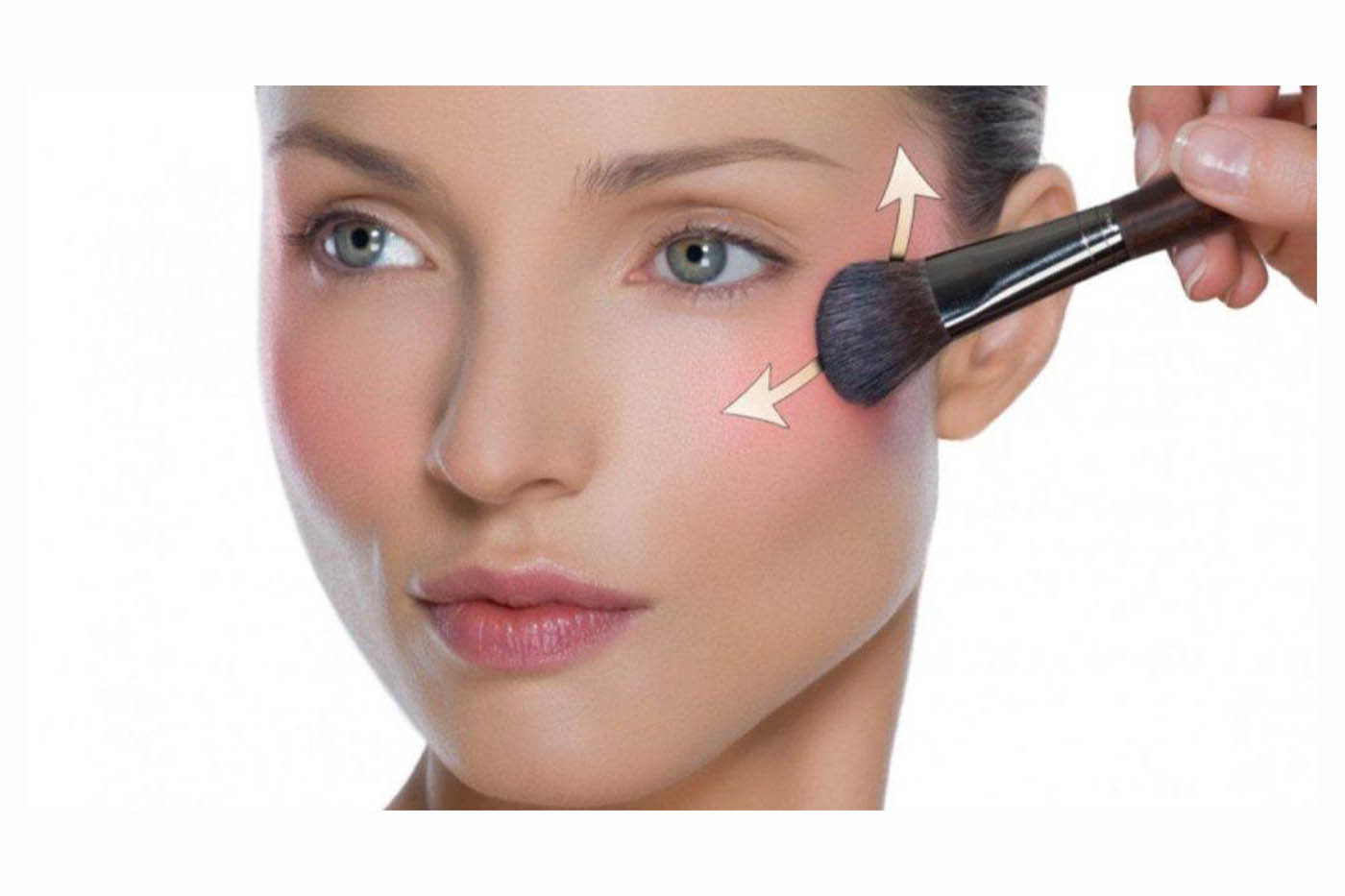 "Lift, sculpt and add a dash of colour with your favourite blusher with draping technique."
Your advice on the technique?
Choose a blusher shade that looks natural on the skin tone. People with light skin tones can opt for peaches and pinks while the deep skin tones can use more bold shades of blush. Another great tip would be to use two blush shades of the same family. Apply the deeper shade of the blush underneath the apples of cheeks. Then, apply the lighter shade on top of the cheeks and blend away along the edges.