Elements interprets Fabio Ziccardi's personal avant-garde vision of the four elements: water, fire, earth and air. Each look has been created thanks to a high-precision process, working with natural and non-synthetic hair, which when mixed with the fixative spray creates a crystallized effect. This is the inspiration for the shapes of the four fundamental elements of life.
Hair: Fabio Ziccardi @ziccardi_fabio_hair_stilyst
Hair Instagram: @ ziccardi_fabio_hair_stilyst
Photography: Esther Favilla @estherfavilla
Retouche: Esther Favilla @estherfavilla
MUA: Isabella Grasso @isabellagrasso_beautyseeker
Styling: Elisabetta Zarrilli @_ez_collection
Designer: @elisabetta_zarrilli
Models: Noemi scirocco @noemi_scirocco / Francesco (Zes) Onorato @transgedie / Emanuela todaro @elytdr / Iasmin Albano @_iasminalbano
Products: Revlon Professional @revlonprofessional_it
Video: Michele Creta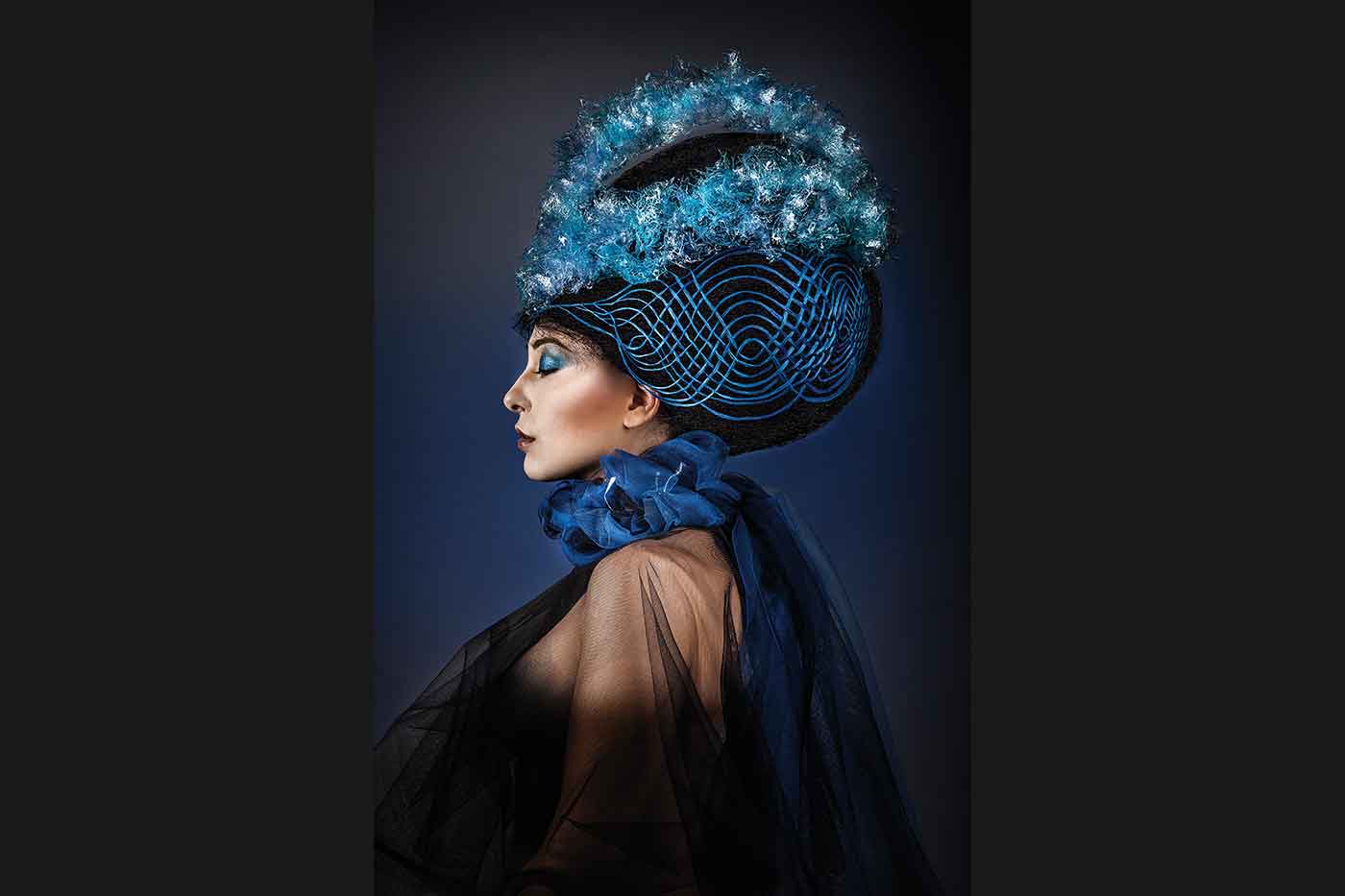 Water is the blue gold and, therefore, this look is inspired by the rivers that flow into the sea, hence the shades of white and light blue foam.
Fire symbolizes energy and passion. It starts from the underworld of the earth and then explodes in a magma of colours.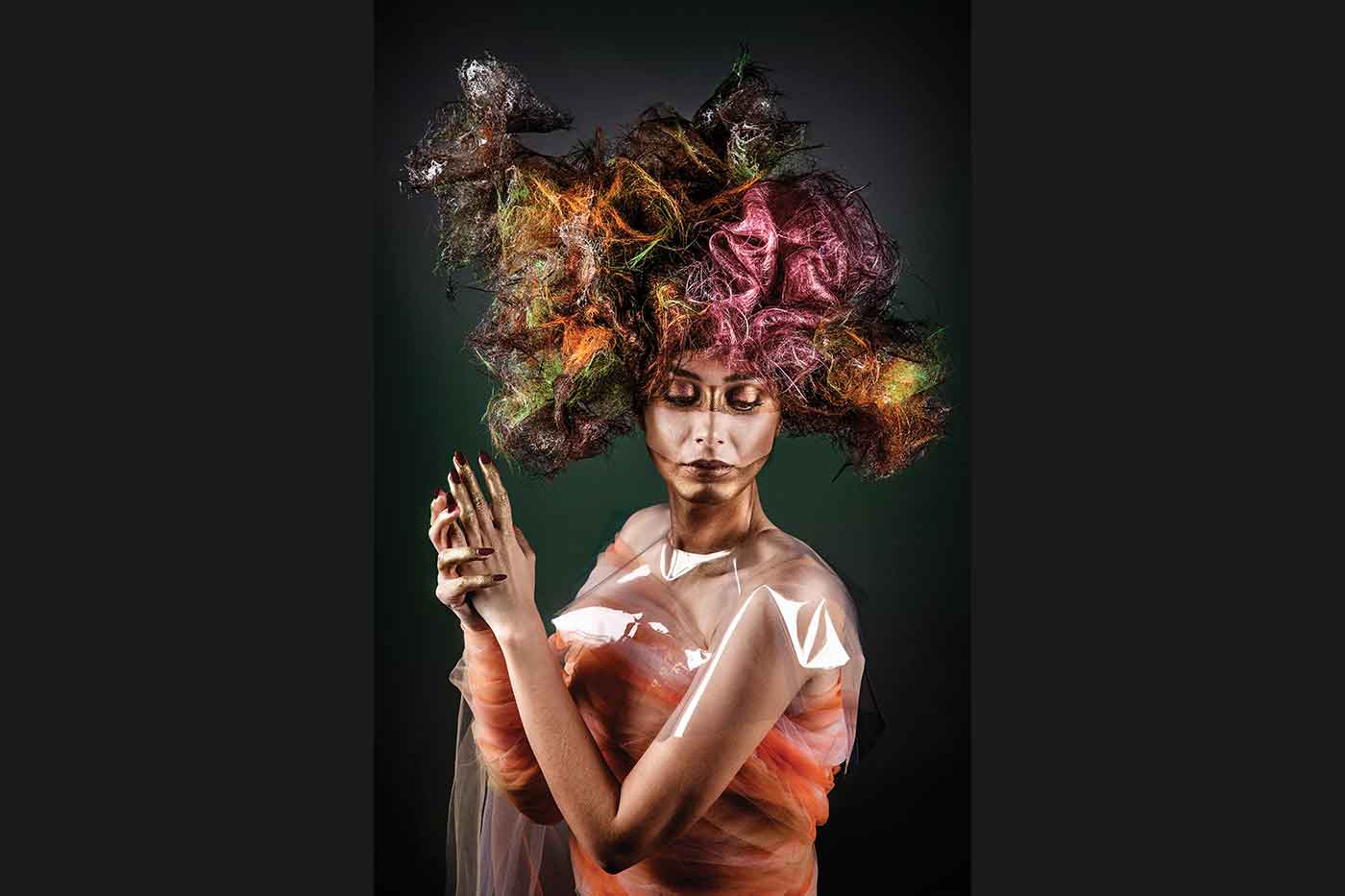 Earth means our roots and this hairstyle welcomes the same colours that nature offers us.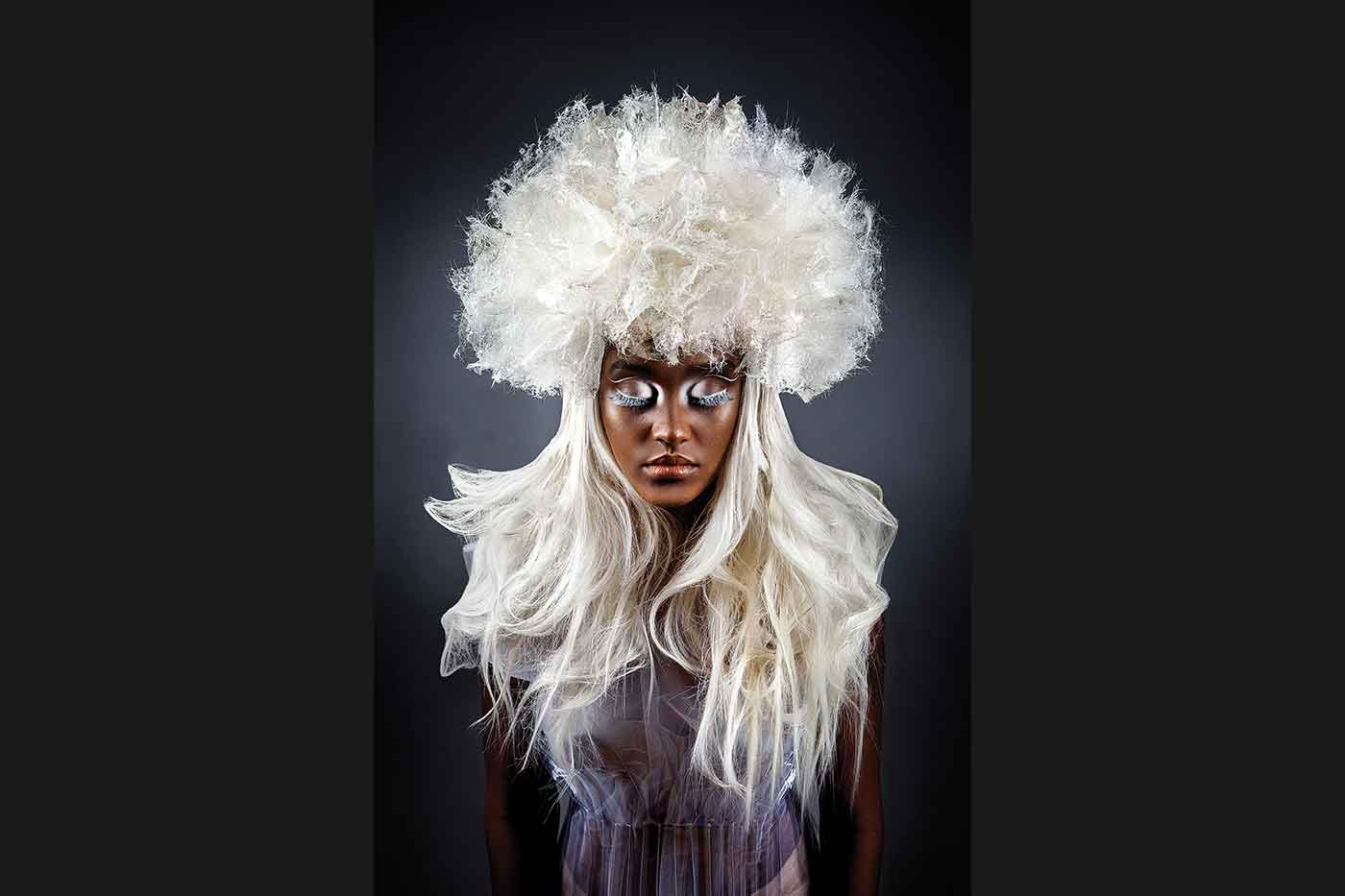 Finally, Air is volume, but has no colour. To represent its purity, we use white infused in its transparencies.