Wonluishon Ragui and Stylespeak bring you exclusive nail art in Very Peri for Valentine's Day
The Valentine's month will now be painted with newly created refreshing shade of blue. Very Peri (17-3938) has been declared as the 'Colour of the year' by Pantone. The periwinkle shade is a mix of warm blue and violet representing creative spirit, infinite possibilities, positivity and courage. As the Pantone colour of 2022, the colour indicates a new approach towards the post-pandemic life.
Celebrities and beauty enthusiasts have already started exploring the amazing colour in a myriad of ways. From eye shadows to hair, Very Peri is shade that is receiving a lot of attention by the fashionistas. However, nail makeovers are the easiest way to flaunt this shade! Manicure sessions can now be unique by treating your clients with these pretty Very Peri nail designs.
Expert nail tech Wonluishon Ragui, Head trainer- LYN nails and Juror HBS Nailathon, has created delicate Very Peri-themed nail artwork exclusively for StyleSpeak. These designs come in matte as well as glossy textures. Whether you are about to attend a wedding or a traditional function, opt for the intricate nail art in the Very Peri tone. Here is her beautiful nail art to inspire you to give your clients' tips a swipe of the very romantic, Very Peri hue.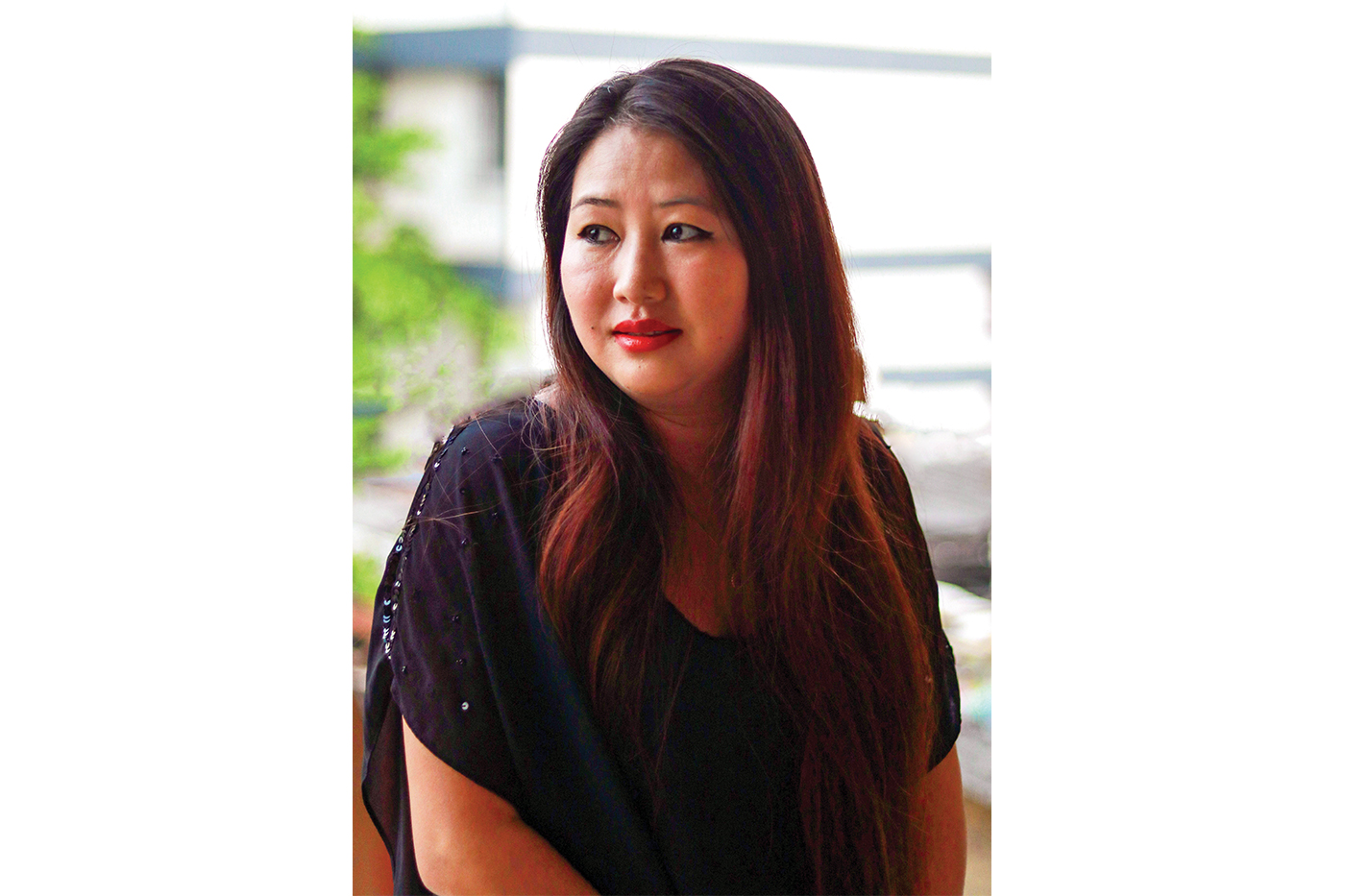 Matte Cheques & Heart Nails
Apply two coats of colour on all the nails except for the ring fingers.
Draw the designs with stripper brush using stroke art techniques.
Apply two coats of two different shades of colour on the ring fingers and draw the hearts.
Apply top coat.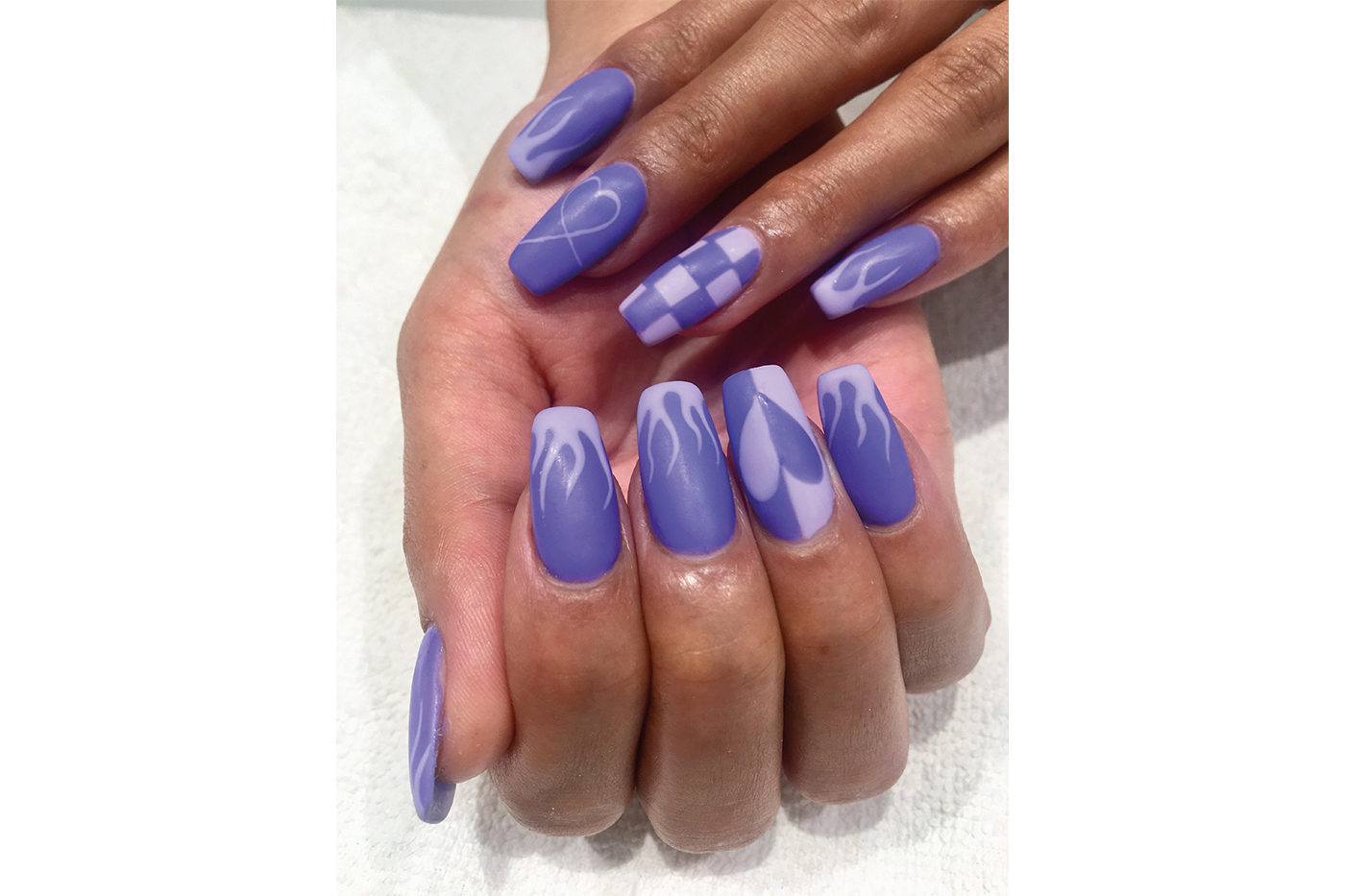 Glossy Four-Shaded Sweetheart Nails
In this nail art I have used 4 colours. Apply two coats of different colour on each finger.
On ring and middle fingers draw the art with nail art brush.
Apply top coat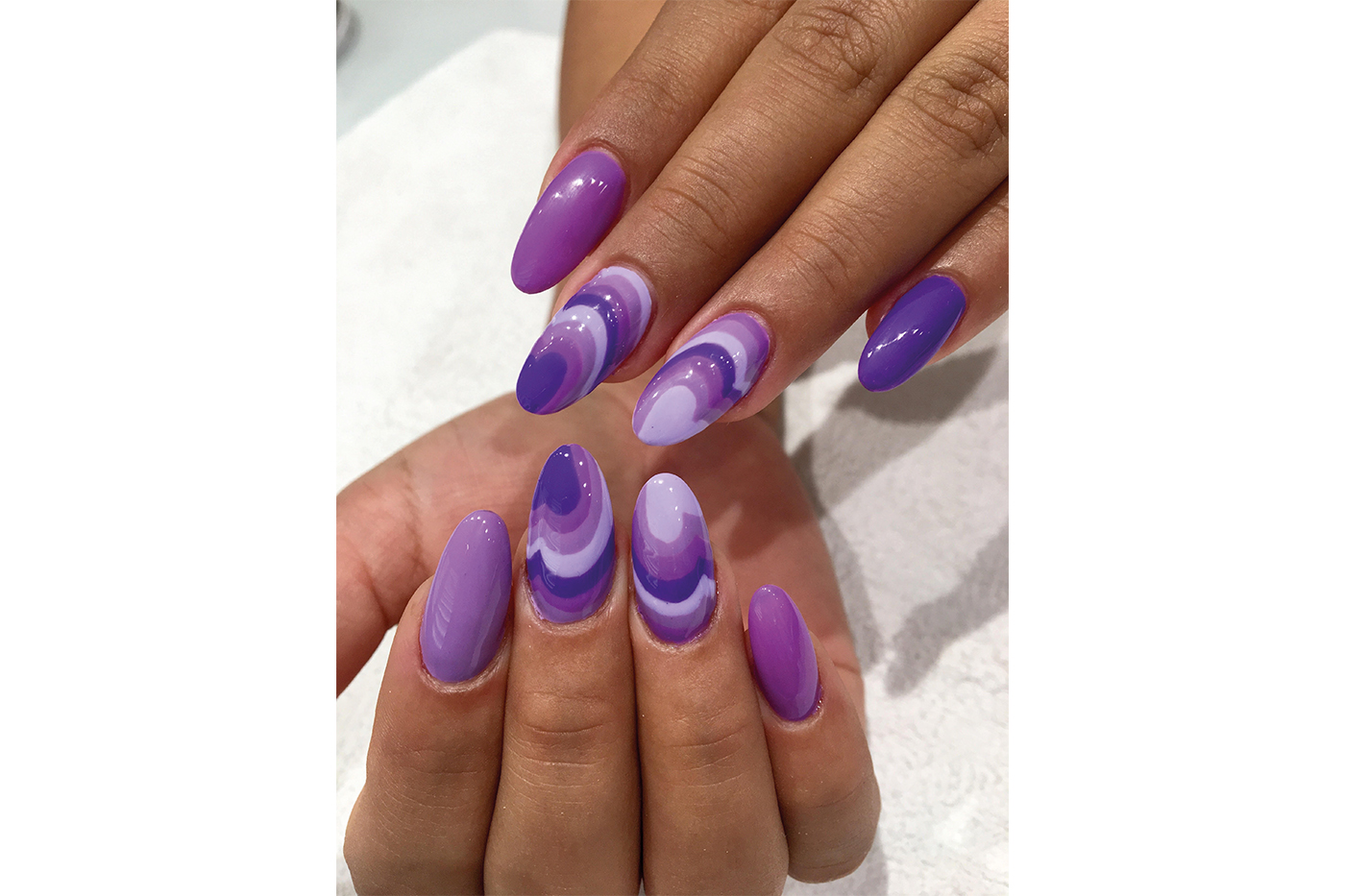 Glittery Sweetheart Nails
Apply two coats of colour on all nails except the ring and index fingers.
With a brush apply silver glitter to create the gradient looks
On the middle finger apply two coats of colour and draw the heart using two shades of colour.
On ring fingers draw the marble effect nail art.
Apply top coat.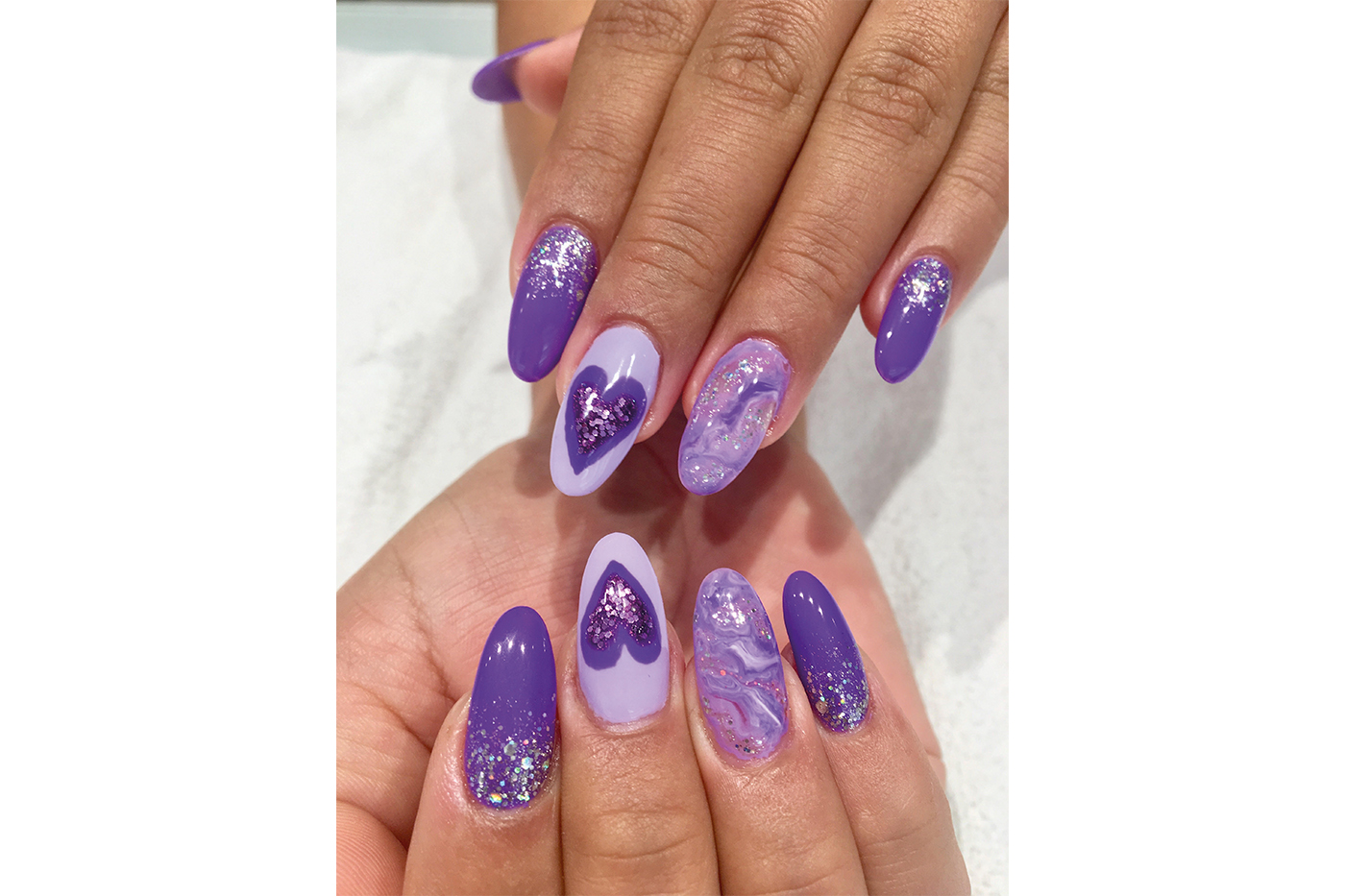 Very Peri and Gold Nails
Apply two coats of colour-first apply only on half of the nails vertically.
Draw half French connecting the half part.
With different shade of colour draw hearts with nail art brush.
Apply top coat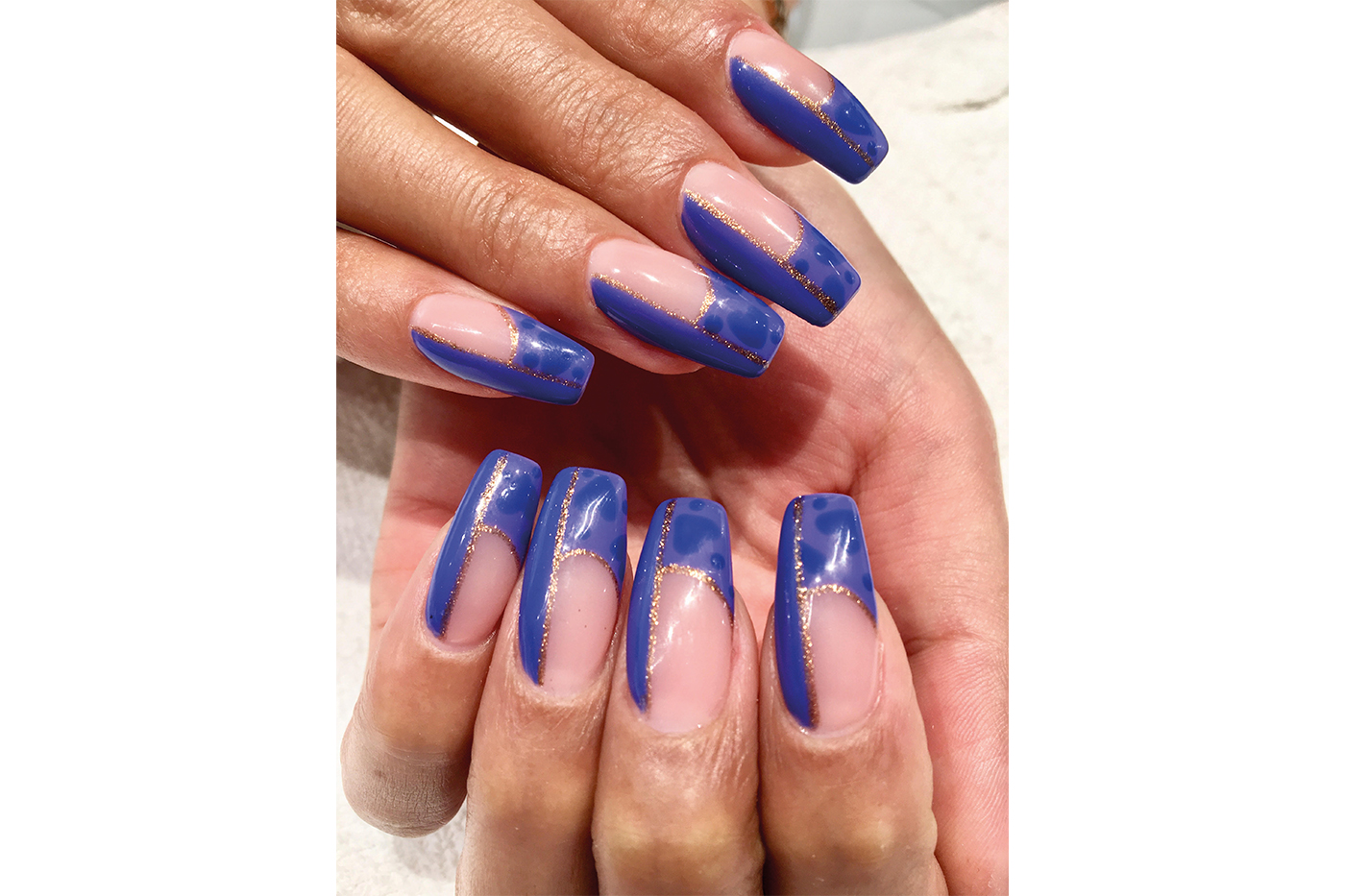 Studded Bridal Nails
Apply two coats of colour on all the nails.
On pinkie and index create the designs using stones.
On middle fingers-stick the stickers
On index fingers draw the designs using lines art and create the stones design.
Once all the designs are done apply top coat.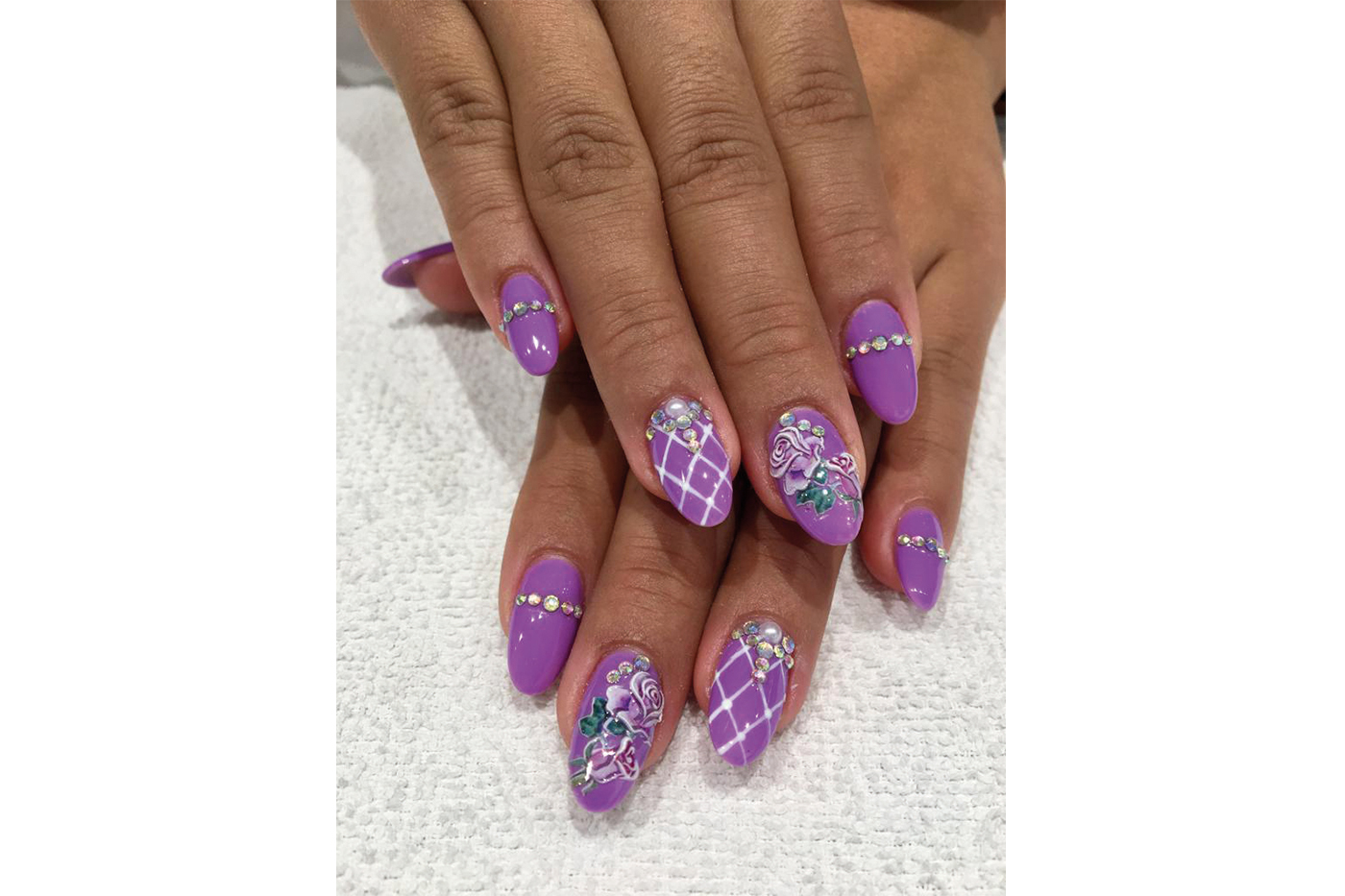 Soft and Shimmery Bridal Nails
Apply two coats of light colour on all the nails.
Using stripper brush, draw the glitter designs.
Take violet colour to outline the glitter designs and add some filler using swirl art technique.
Apply top coat.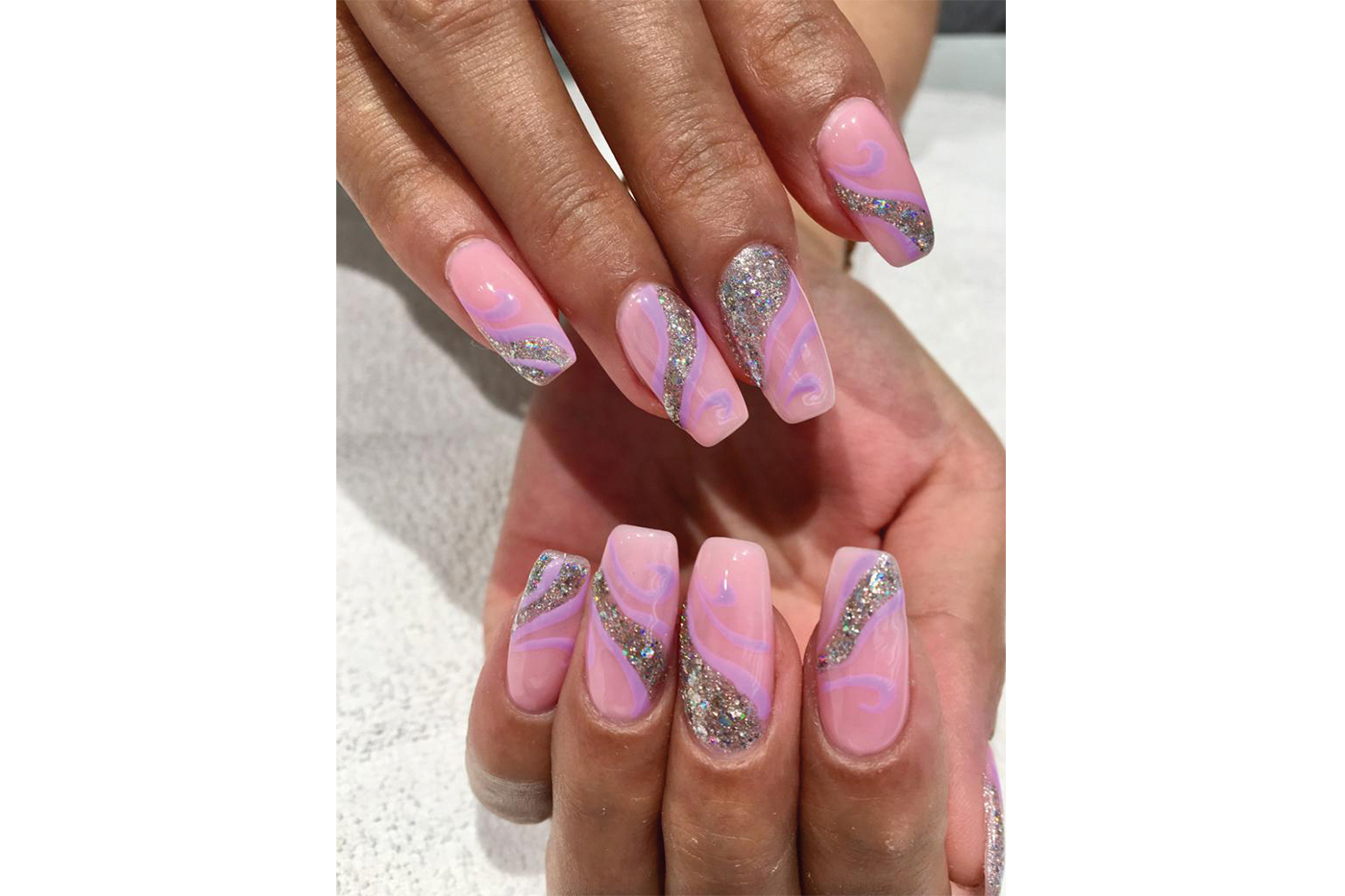 We have got you covered for this lovely Very Peri season with these selected nail art collections. Try these easy-breezy designs on your clients' fingers and make them feel super special. When in doubt, do not hesitate to explore this amazing colour of the year-Very Peri.