Here's bringing an expert-backed haircut, styling and skin care guide for your male clients before V-Day
The season of love has begun and it's time for salons to pamper and groom their clients for the V-Day. Catering to a male client is different from a female client as men prefer getting their grooming done in a shorter while with optimum results.
If you are wondering how to get the hairstyling and skincare game right for your male clients, we have got you covered with expert-backed insights. StyleSpeak brings perfect suggestions, recommendations and techniques from Yesh Killa and Jay Pawar to help your male clientele put their best foot forward this month of romance.
Haircare and Styling
Valentine's Day is not just about looking suave to make an impression on the partner but feeling confident and embracing the 'authentic you'. This is where the barbers step in ensuring their male clients are sporting their A-game on this day.
Whether one is a frequent visitor to the salon or not, a visit to the barber/hairdresser before a big date is mandatory. Today's well-informed male clients are aware that a stylish haircut can make or break the entire look.
BOX
A Hairdresser's Guide to Men's Hairstyling
It is often assumed that there are limitations and restrictions when it comes to men's haircuts and styling. Shattering this age-old phenomenon about men's hairstyling, today's expert and creative barbers play and experiment with textures and angles. But they also understand that a good haircut needs great hair care and styling products.

According to Yesh Killa, Director of Academy and Marketing, Head Turner Salons, "A good hairstyle always boosts confidence and this is the barber's responsibility. With Valentine's Day just around the corner, hair asks for immediate attention."
Clients should make sure they ask their hairdressers for French waves with full volume on the crown section.
Male hairstyles have always been dominated by acute angles. Be it on the sides, or the top. We expect our
clients to get their sides sharpened and texturized on the top.
For those who fancy length, get it to blow-dry and style, keeping the hair away from the face.
Jay Pawar, Master Barber and Trainer, Truefitt and Hill India said, "Hairdressers should always suggest their clients to do something new after every 4th haircut as the same style makes it monotonous. The key to a memorable experience and a happy client is good
consultation as the man behind the chair knows the styling better."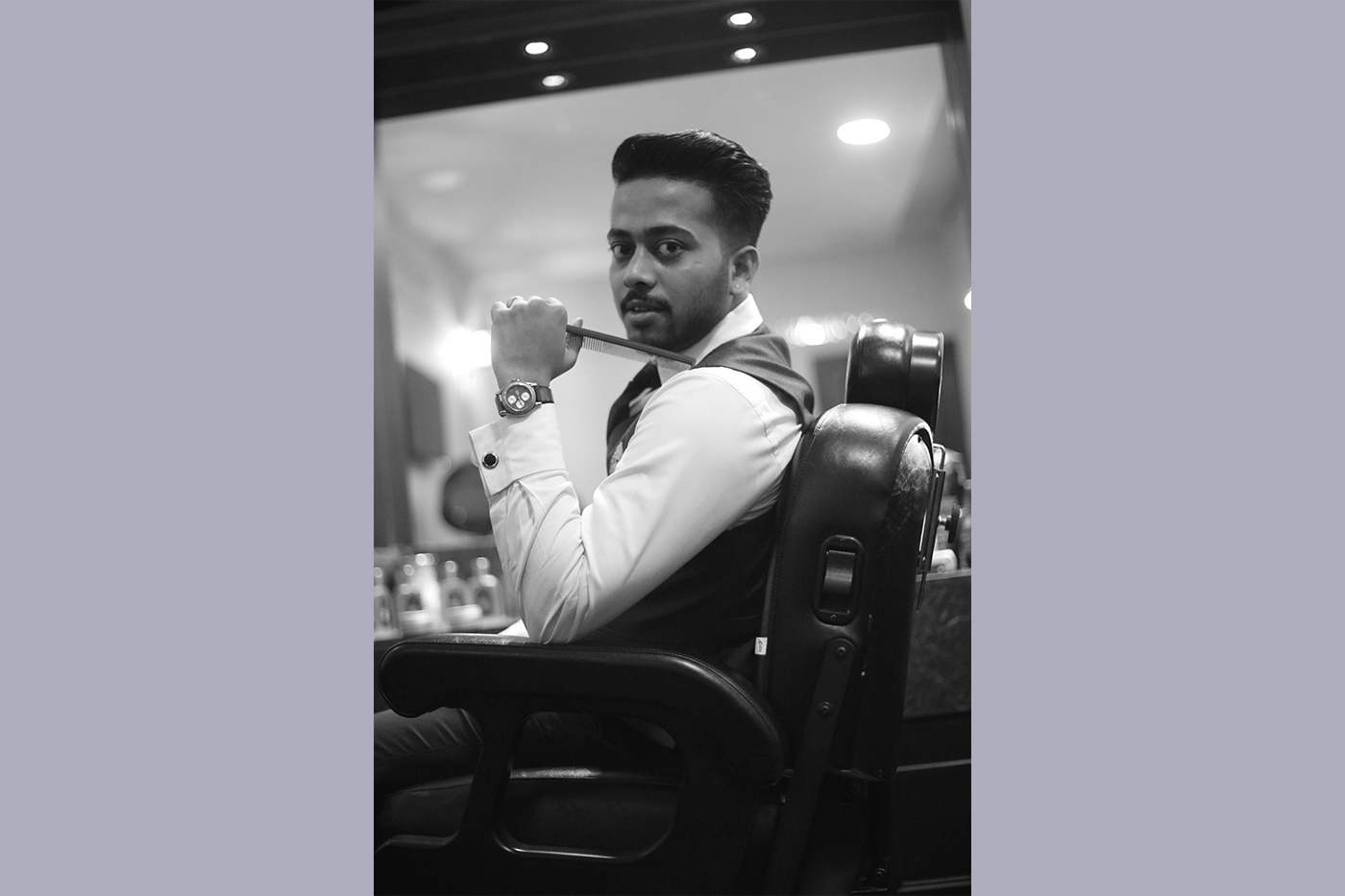 A man's haircut should be square-shaped which compliments his square-bone structure
Classic haircuts are simple and apt. The longer the length, one can add variations with layering according to the density
While doing a fade, one must always try to add variations to it as there are three different ways of doing fades – high, medium and low
Similarly, with the beard, it adds a silver lining to the lion's mane, and a tame beard is welcomed everywhere
Fashion colouring adds dimension to the hair
Colouring only to cover the greys is outdated these days. One must try hair colour for styling as it enhances the personality
If a client wants to look mature gracefully, the hairdresser can suggest a salt and pepper look
Get The Skincare Regimen Right
Men tend to focus more on their haircare routine and the skin often gets neglected leading to concerns like tanning, rough and dull skin. But it is Valentine's Day and your male clients certainly cannot risk turning up on a date with a tired or bad skin condition. Here are some expert suggestions on skincare services you can recommend to your clients.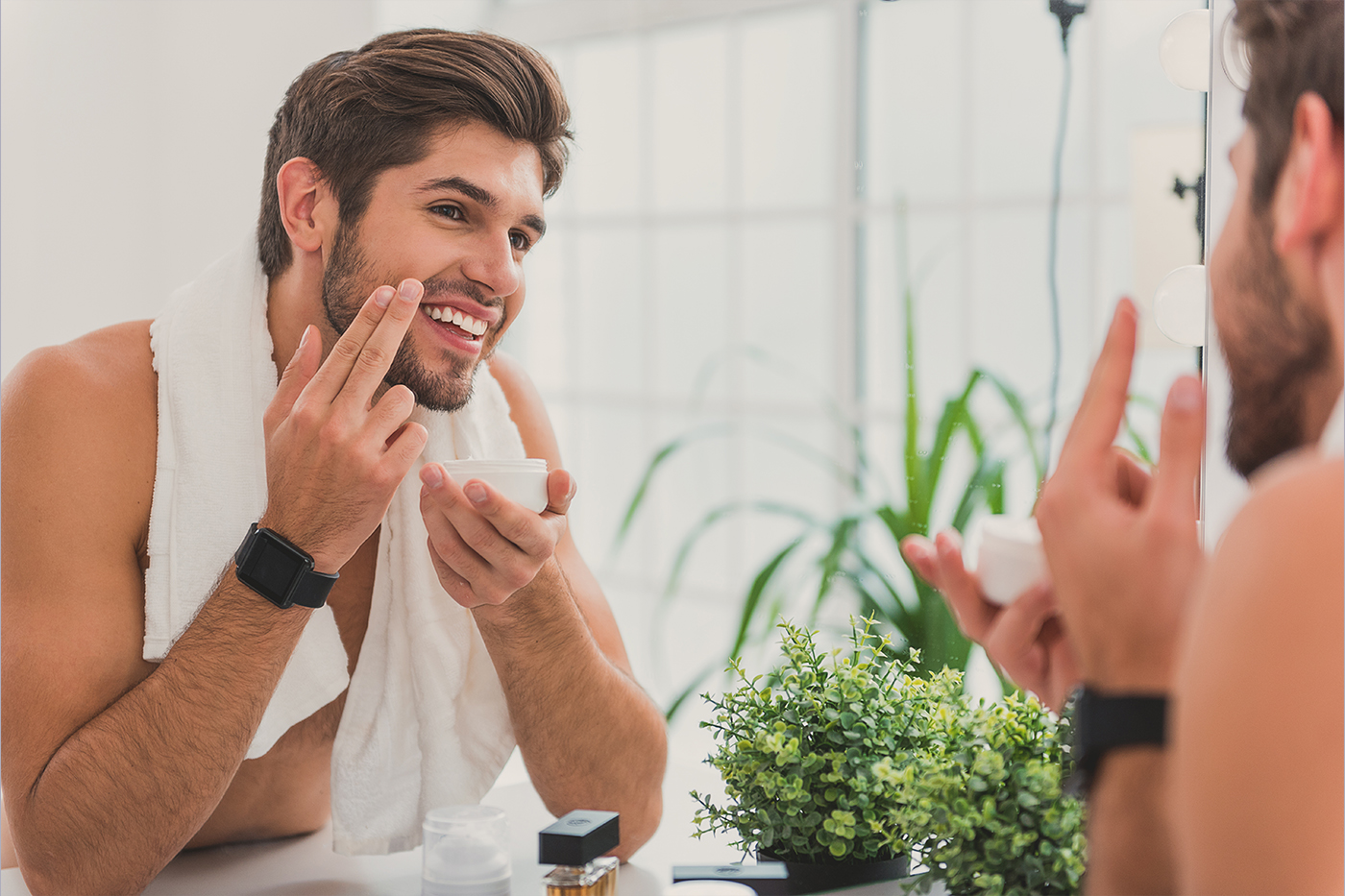 Just like hair, skin also requires attention. To work on that, a hydrating facial would be a great choice. It will lighten the skin and protect it from the cold wind that could damage the epidermis layer, says Killa.
A peel-off mask for a fresh and rejuvenating effect and de-tan to get rid of tanned uneven skin tone are a few of the skincare services that male clients should opt for before a date. "Truefitt and Hill's Facials are highly recommended for male clients before V-Day. A Classic Facial is a quick clean-up that removes blackheads and whiteheads. Royal Facial includes everything a classic facial does along with deep relaxation massage to de-stress and pamper the client," adds Pawar.
These expert tips will certainly help you make your male clients look suave and classy for their special date. Add some grooming and home care tips to ensure they sport a well-groomed and gentlemanly look always.