Add instant glow to dull and dehydrated skin with this exclusive facial kit for the brides by Skin Miracle.
Skin Miracle introduces Exclusive Bride Series Facial Kit curated with the goodness of Glutathione and Vitamin C. It is designed to instantly brighten, add glow to the dull and dehydrated skin. With the best anti-oxidant Glutathione and enriched with vitamin C, one can see a visible difference in the first treatment itself.
The Glutathione kit is available in monodose and cabin packs and it contains eight products. The kit comprises Skin Miracle Glutathione+Vitamin C Cleansing Milk, Skin Miracle Glutathione+Vitamin C Freshner, Skin Miracle Glutathione+Vitamin C Kiwi Scrub, Skin Miracle Glutathione+Vitamin C Enzyme Peel Mask, Skin Miracle Glutathione+Vitamin C Serum, Skin Miracle Glutathione+Vitamin C Massage Cream, Skin Miracle Glutathione+Vitamin C Peel Off Mask and Skin Miracle SPF 30.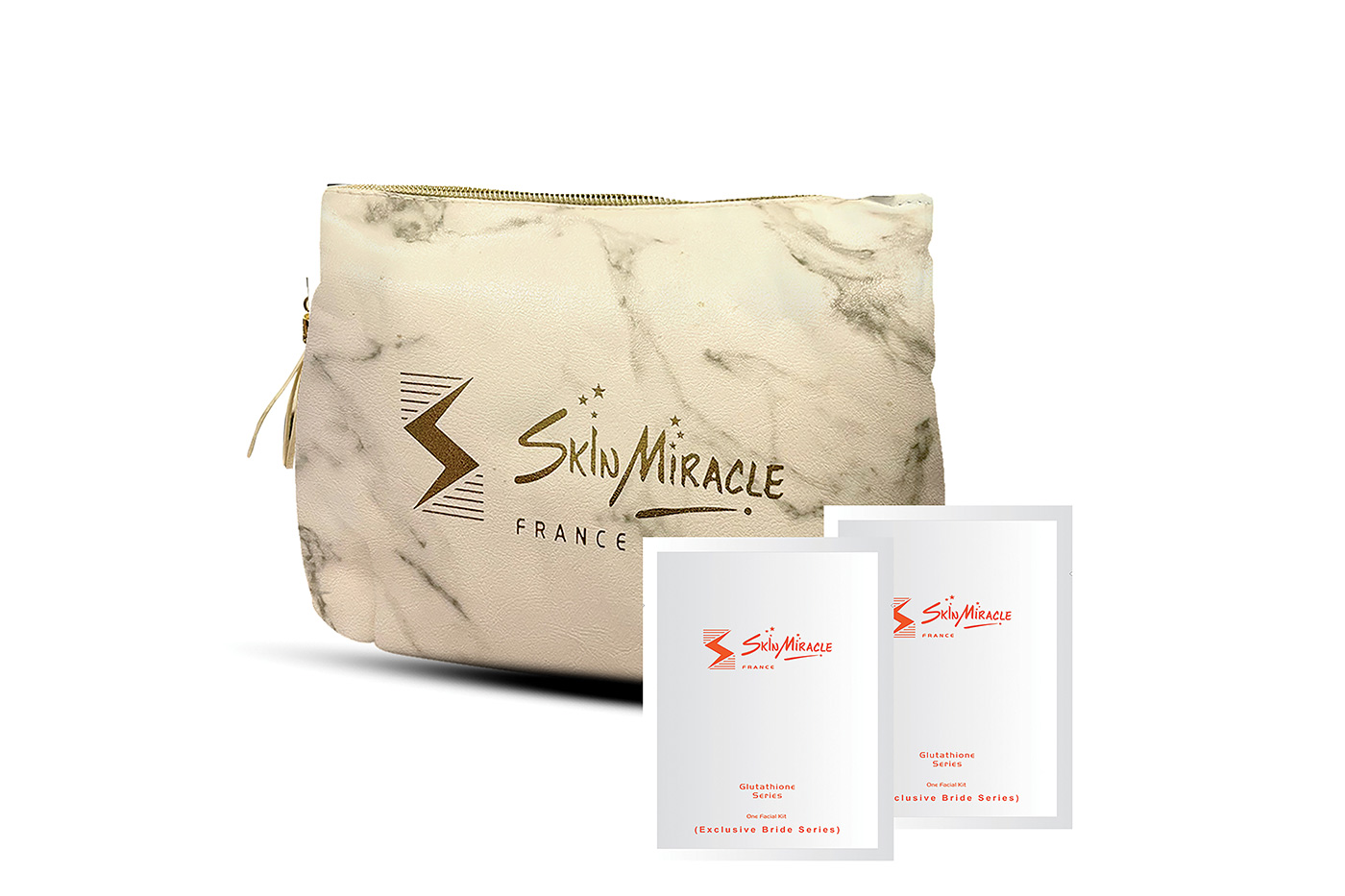 When incorporated into daily skincare regimen, these well-formulated products containing
vitamin C can provide a range of benefits that keep the skin youthful for a longer period.
Reduce the appearance of brown spots and other types of sun damage
Helps boost healthy collagen production
Reduce inflammation and irritation, both of which cause a cascade of damage
Fade post-breakout red marks by improving skin's natural healing response
Increase the effectiveness of your sunscreens and boosts your skins defense against UV exposure
Glutathione works wonders in whitening the skin. It also clears the body of free radicals and toxins that lead to serious skin problems like hyperpigmentation, melasma and sunspots. Vitamin C is one anti-oxidant that boosts two more – glutathione and Vitamin E. Vitamin C not just increases the Vitamin C levels in the blood, but also hikes two more very important anti-oxidants – glutathione (a major anti-oxidant) and Vitamin E (a fat-soluble anti-oxidant).
Since Vitamin C has been scientifically proven to boost glutathione levels in the blood, it helps to lighten skin colour as well. Vitamin C provides potent anti-oxidant protection, shielding skin from damaging free radicals that promote premature aging.