Impact of Covid on the interiors of a nail bar and safety measures to follow
Salons, spas and nail bars have been a relaxing, much-needed respite for women and men, who spend most of their time indoors these days.
One's need for surrounding themselves with tranquil vibes is more important than ever, with the stress overload that the entire world is facing at the moment. Visiting an inviting nail bar can certainly invoke positivity and relaxation.
A nail bar stands for beauty and elegance; hence the design and interior styling makes the first impression. Not just that, but a well-executed design, can also help reinforce your brand values. So, it is important to create a space that celebrates beauty, provides a sense of place and brings human delight.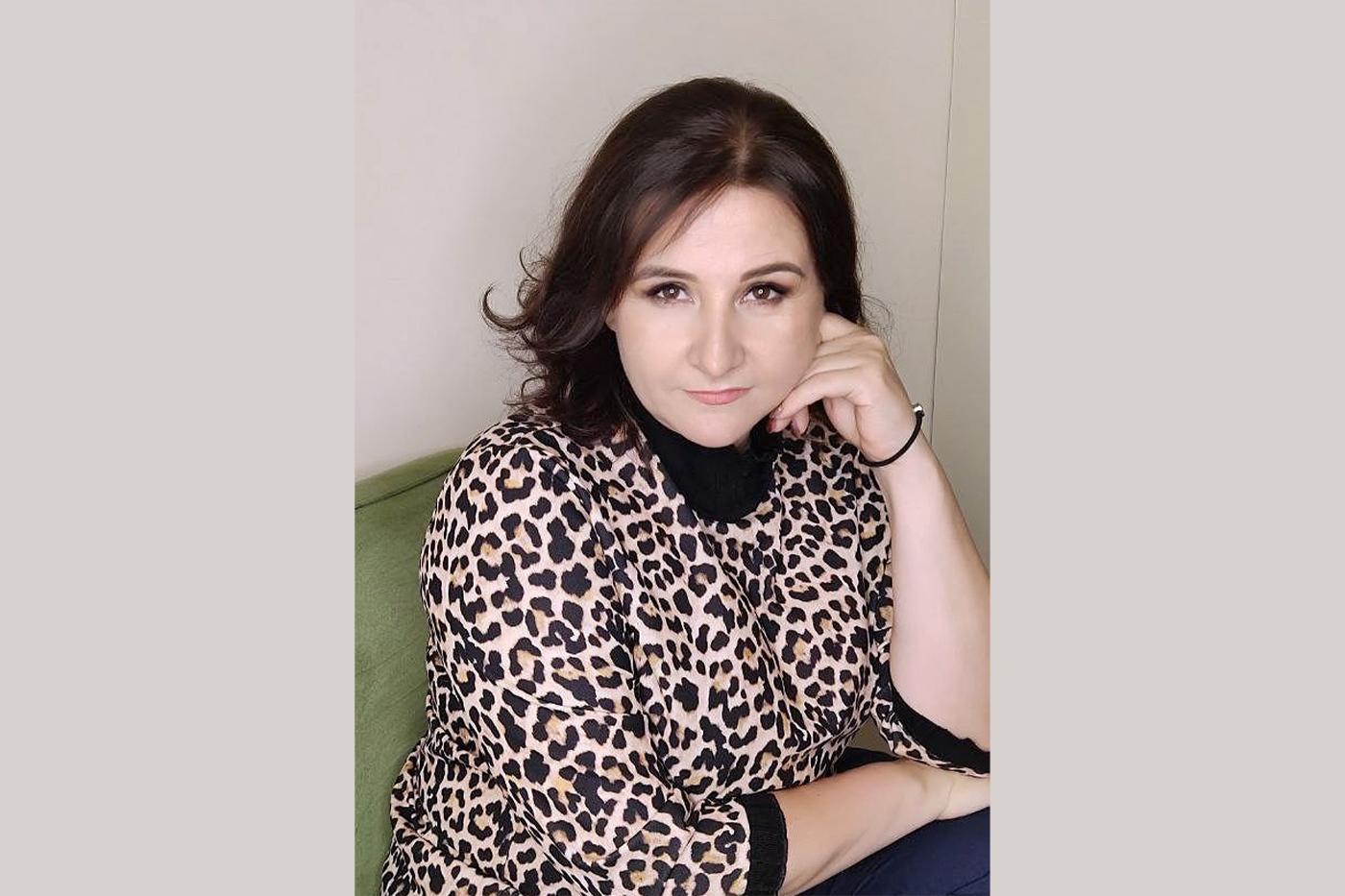 "Cleanliness and hygiene are our top priority. We regularly disinfect the floors, walls and furniture after every treatment, maintain distance between working areas and have time slots for clients to avoid crowding."
Irina Krutik – Founder & Creative Head – Irina Krutik, Nail and Beauty Studio & School, Goa

Colour Scheme
A welcoming environment can be created by choosing colours that bring a sense of calm and brighten up the space. These colours can be used for furniture, equipment, walls, frames, fabrics and accessories, to create cohesion and balance.
A lighter colour for the wall helps a room feel more spacious. Wooden floors will make the space more earthy. An exposed brick wall will give an urban feel. Aegean-inspired azure blues – the 'it' colour of 2021, provides a contrasting pop of colour in a neutrally-toned room. Darker colours for upholstery can be used to avoid stains that are inevitable in salons.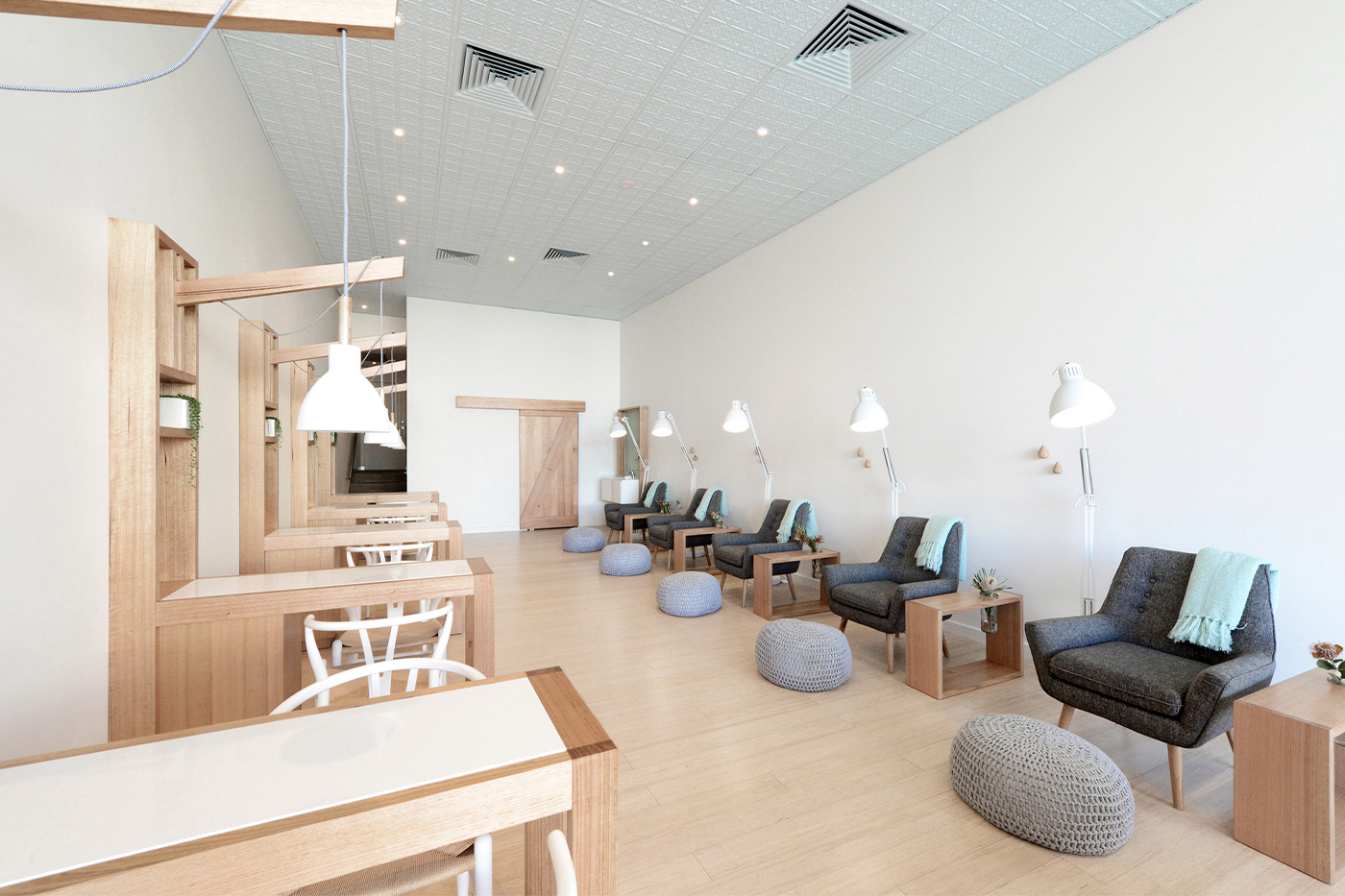 Seating and Furniture
Well-spaced-out seating in the waiting area and comfortable and clean manicure and pedicure chairs, will allow your clients to relax, while their treatments are being carried out.
Opt for manicure and pedicure chairs with the texture and fabric that can be cleaned easily. Acrylic or glass partitions can be used to maintain social distance. For the table tops a solid, non-porus, smooth surface can be created using Corian, Quartz or Hi-Macs, for easy cleaning. You can boost it with clever lighting and the usage of colours and patterns around.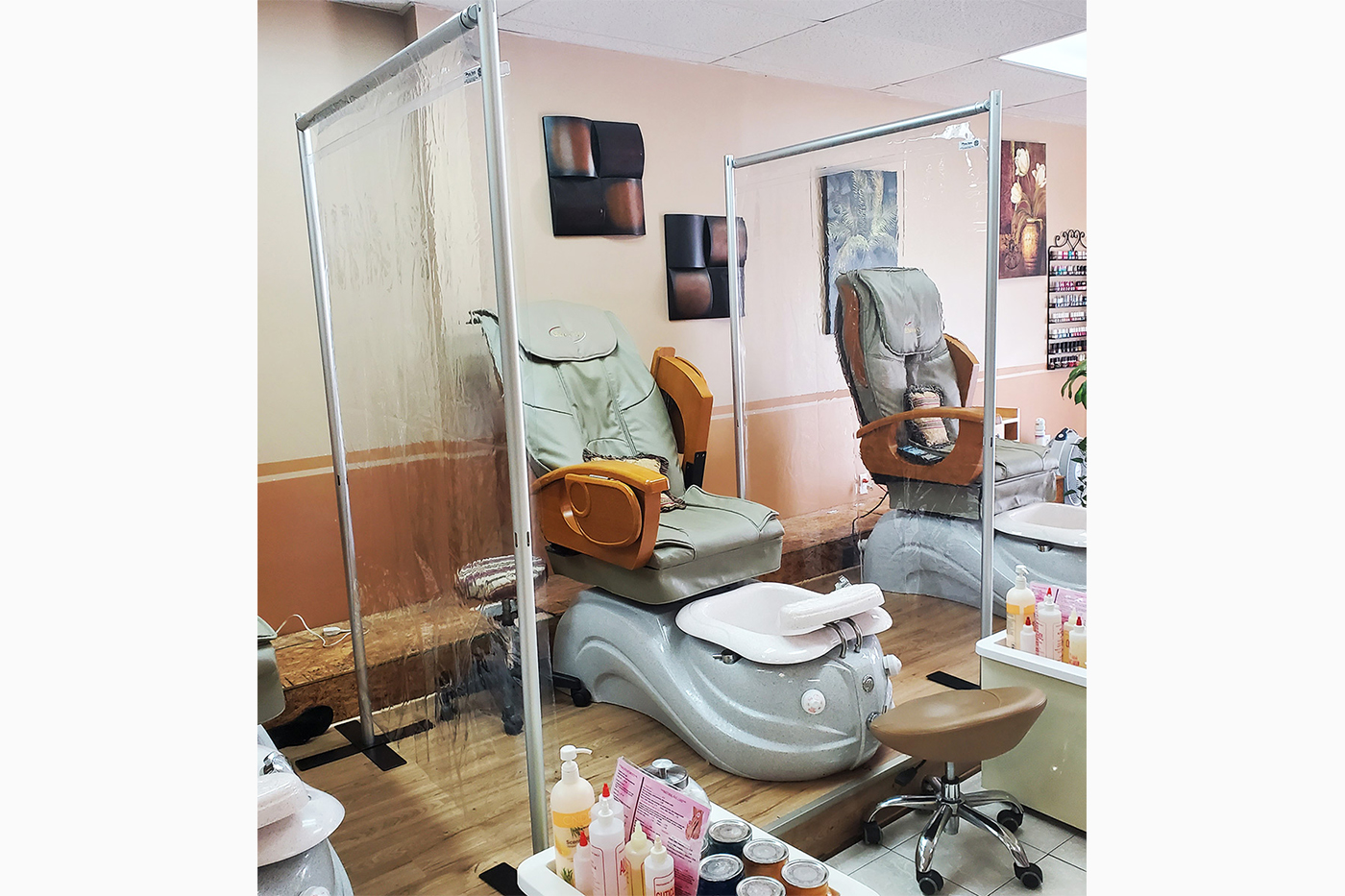 Whether strictly functional or creatively colour coordinated, the nail polish display is a significant part of the décor. You can go with shelves, a wall organiser, stand holder, cupboard, wall cabinet or something unique and custom-made.
Plants and Lighting
A proven way to reduce stress and improve the air quality inside an enclosed space is by introducing plants inside your nail bar. If space is a constraint, vertical garden walls can create a warm and inviting interior. Biophilia or bringing nature indoors will become a necessity, more than just a trend.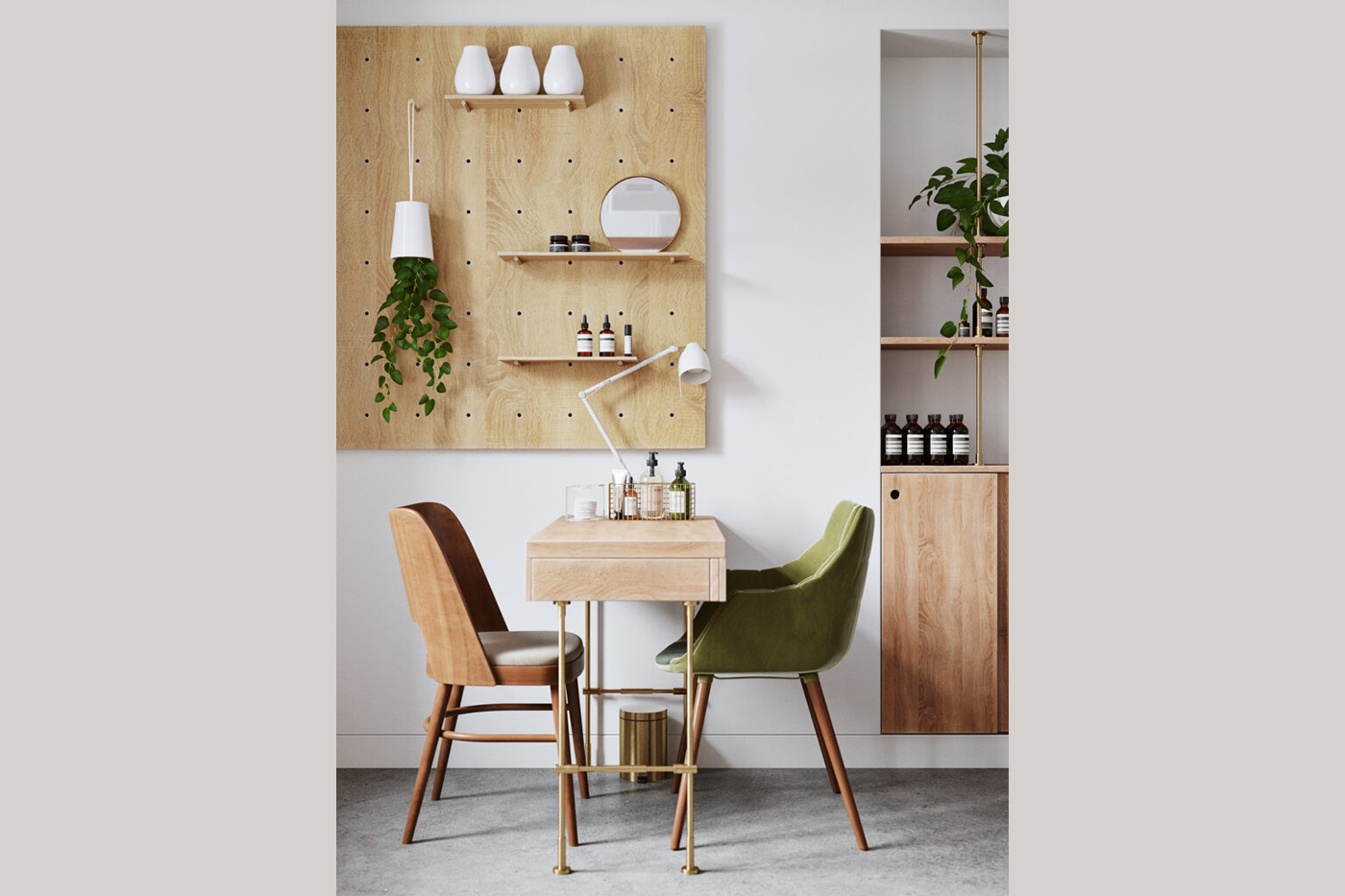 Similarly, good lighting makes everything look and feel better. Smart lighting techniques, such as concealed lighting can be visually appealing and also remain neutral.
You can also make the most of natural light. Skillfully combined together, lights and plants can create a great outdoor feeling.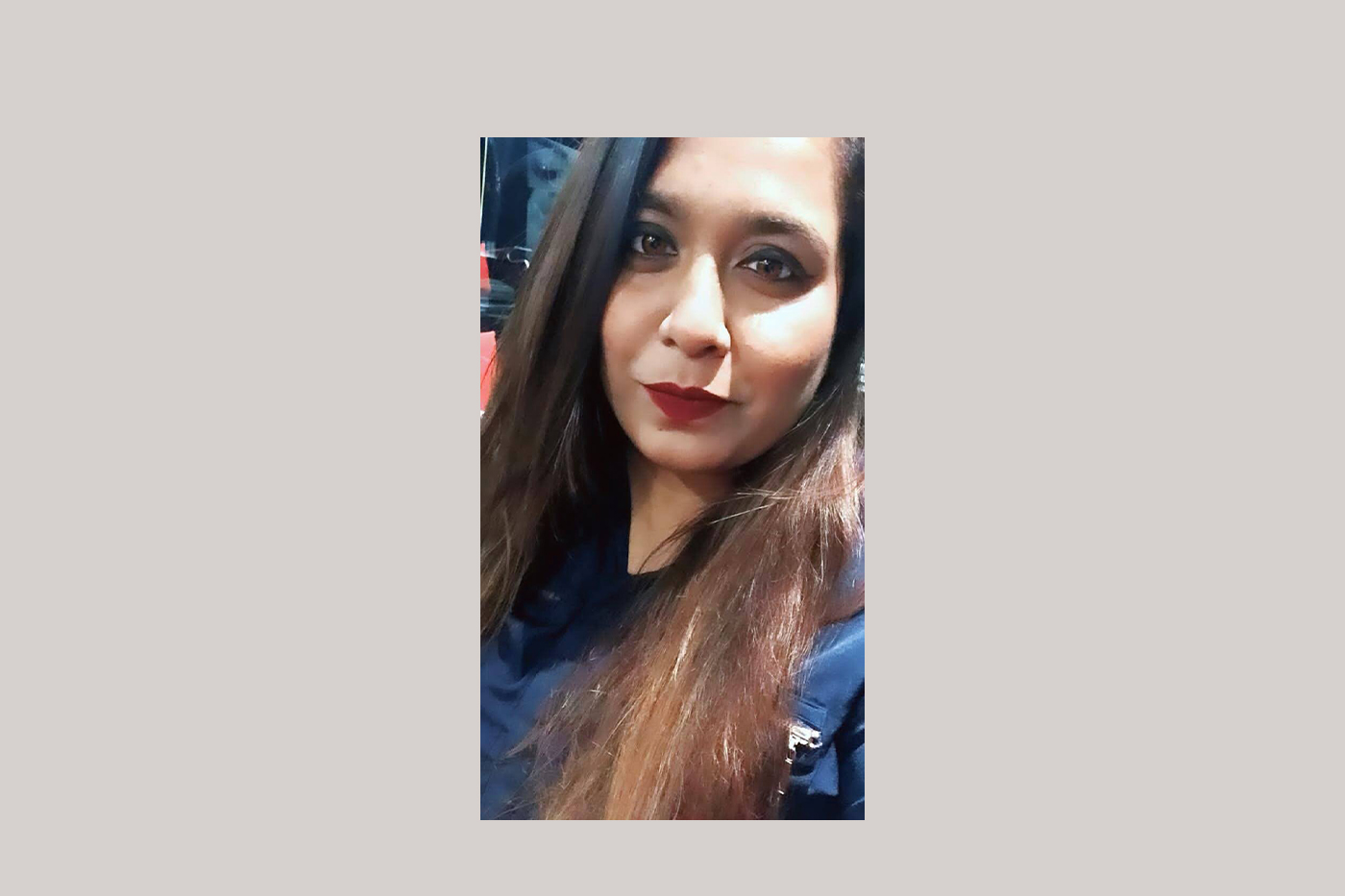 "Our motto at Tip and Toe has always been 'Your indulgence should never be an anxious experience'! Client's safety is our priority, sanitizing protocols have become strict norms at our nail studio, and most importantly we encourage services only with prior appointments."
Simrin D'souza –Head of Social Media Marketing, Tip and Toe The Nail Club, Ahmedabad

Technology
COVID-19 has increased client awareness and sensitivity towards salon hygiene and sanitization. This has brought many interesting changes, by accelerating some existing technologies and the invention of some new ones. For example; air purifiers, indoor air quality monitoring and new filtration systems for the air and water. Germ-resistant materials for flooring and surfaces and automatic cleaning faucets in restrooms could become a common feature.
Needless to say, we are living in a moment of big changes and one of the big pulls to get people to visit your nail bar is warm, safe and clean interiors. Sanitisation has always played an important role at salons and nail bars, but clients willtake it more seriously now, than ever before. Give your clients a sanctuary-like-space, that synergizes with the necessary health protocols.