Skeyndor introduces Timeless Prodigy Line with multi-gene technology to fight skin ageing.
Skeyndor has introduced its Timeless Prodigy Line, in a super luxury segment of the professional beauty market. Some highlights of this hi-technology line are:
An anti-ageing treatment line that blends science and luxury
A formulation of more than 25 pure ingredients
With multi-gene technology, it follows three rejuvenation strategies of Cell Genesis Activator, Cell Quality Perfecter and Cell Functionality Enhancer
For Cell Genesis Activation, it uses five growth factors and 50 million Damask Rose Stem Cells
For Cell Quality Perfection, it uses White Truffle Extract and Teprenone
For Cell Functionality Enhancement, it uses Kombucha Tea Extract and Soluble Proteoglycans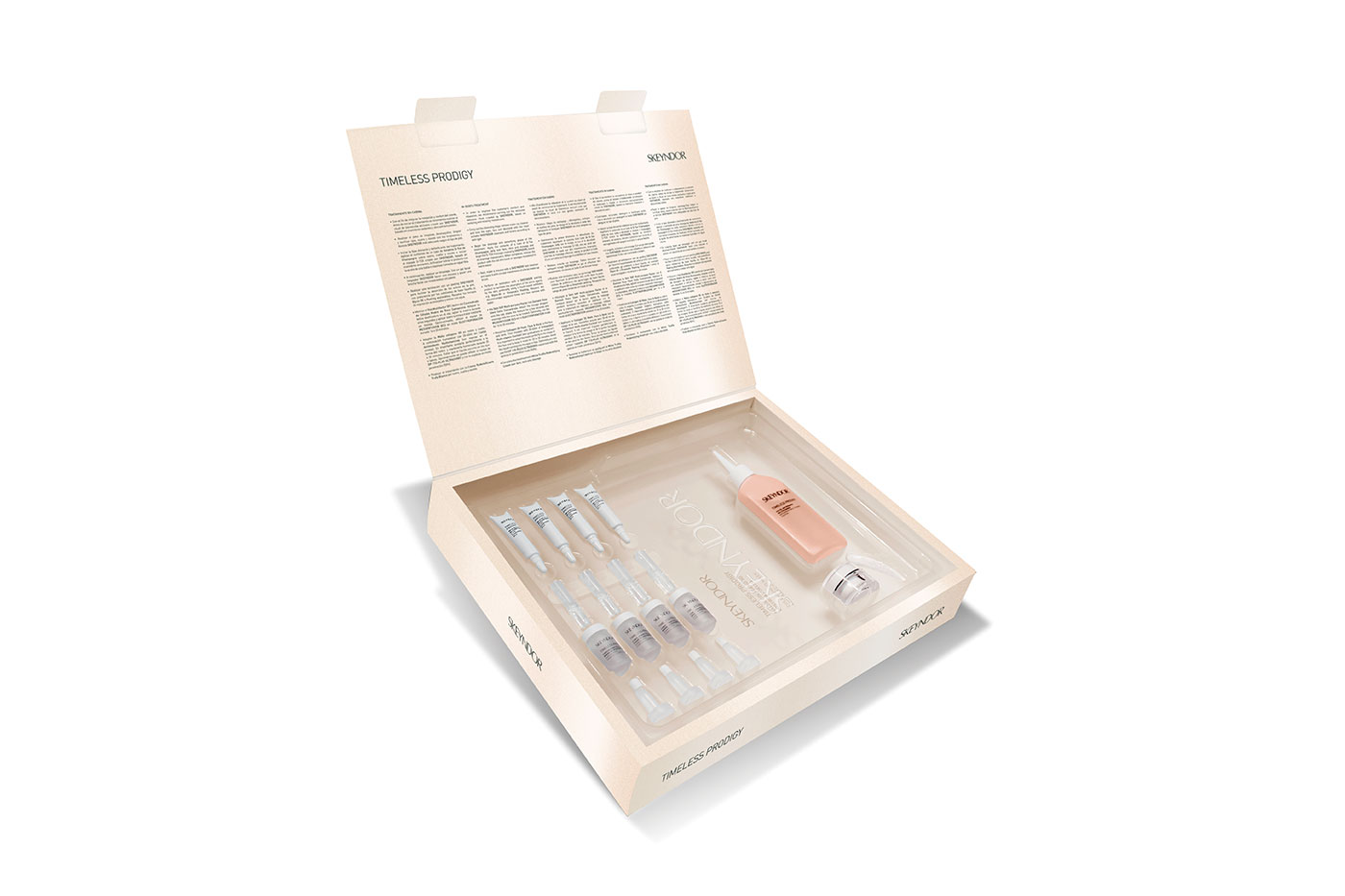 Benefits:
Uniformity, increased firmness, brightness and skin density
Increased skin vitality and wrinkle reduction
The results are backed by 130 clinical studies and tested on more than 500 people.
The Professional Kit offers 4 Treatments which are well-supported by 3 Home Care products as follows:
Timeless Prodigy – The Cream has a rich, silky texture to provide care and comfort to the skin while naturally protecting, repairing and restructuring the outer layers of the skin
Timeless Prodigy – The Serum brings long-lasting light, softness and hydration to the skin. It gives bright and velvety finish that adapts perfectly to any skin type
Timeless Prodigy – The Elixir re-densifies, revitalises, lifts, brightens and rejuvenates the skin. It relieves everyday stress from the face while recharging energy levels to revitalise the skin from within
Experience the range to feel the transformation in your skin!