StyleSpeak explores the impact of social media on men's grooming market
In recent years, social media has played a significant role in shaping men's grooming habits. The rise in video content around male grooming and self-care routines on social media platforms has encouraged men to pay more attention to their personal grooming routine.
In this article, StyleSpeak looks at the emerging influence of social media on men's grooming.
Information & Inspiration
Men are increasingly getting their information and inspiration from other men on social media. Social media platforms like Instagram, YouTube and Facebook have exposed men, both in urban and rural areas, to new grooming trends and products. It has also contributed to the breakdown of the outdated stereotype surrounding male grooming.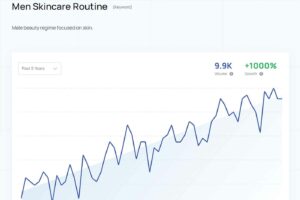 For instance, the "#mensskincare" hashtag currently draws up approximately 361,000 results on Instagram and Google searches for men's skincare routines have risen by 1000% over the past five years. All these have made skincare cool, inclusive, and accessible. Creators on these platforms have made it easy for men to learn about different skincare products and techniques, making it less daunting for men to start a grooming routine.
Outcomes of the Social Media Influence on Men's Grooming
Impact of #GRWM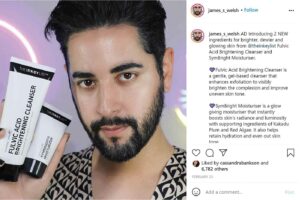 The hashtag #GRWM (Get Ready with Me) in social media platforms encourages men to adopt makeup and skincare routines. Gone are the days when men relied on a simple bar of soap to wash their face. Today, men are investing in high-quality skincare products to keep their skin looking healthy and youthful. From face washes and exfoliators to moisturizers and serums, men are embracing the benefits of a good skincare routine. Men are often looking for quick-action products that deliver instant results with minimal effort.
The rise of Inclusivity
Thanks to social media, men's grooming is more inclusive than ever before. Men of all ages, races, and backgrounds are sharing their grooming routines and tips online, making it easier for others to find products and techniques that work for them. Brands that offer diverse products for all skin types and tones are becoming more successful. Inclusivity is not just limited to skin tone, but also to gender-neutral products. Many brands are introducing gender-neutral products that cater to all genders without any bias.
Manscaping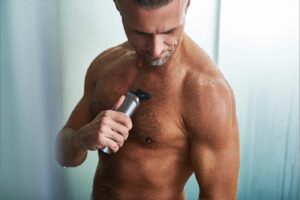 Social media has played a big part in the manscaping (body hair removal) craze. It's one of the fastest growing industries since it's given individuals and influencers a platform to share their grooming routines and techniques, and also to promote products and services related to manscaping. Instagram and YouTube have created a space where individuals can share their personal grooming journeys and receive feedback and support from others. The use of hashtags such as #manscaping and #bodyhair has also allowed individuals to discover new grooming techniques and connect with others who share their interests.
Rebuilding of men's aisles in malls

Traditionally, men's grooming and skincare products were marketed and sold differently than women's products, often relegated to a small section of the store with limited options. However, with the rise of social media, men are increasingly interested in and engaged with beauty and grooming trends. In response to this trend, beauty retailers have started to revamp their men's aisles in stores and malls, creating larger and more prominent displays with a wider range of products. They are also partnering with male influencers to promote their men's grooming products on social media, further increasing their appeal to male consumers.
Growth in Tools Technology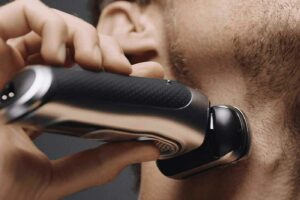 There is overexposure of grooming products in today's social media era, with brands being very active on social media and influencers aggressively sharing experiences. Hence, technology is currently driving development in the men's grooming market. They use social media to learn about new grooming products and strategies to improve their grooming regimens. High-tech gadgets are becoming increasingly popular among guys who want to groom themselves in new and effective ways. Technology is changing the way men groom themselves, from smart razors to smart hairbrushes. We should anticipate seeing even more innovations in grooming gadgets on the market, making it easier and more convenient for men to maintain their appearance than ever before.
Indian influencers who are promoting men's grooming:-
Thanks to social media, male grooming is no longer taboo, and more men are embracing the benefits of a good grooming routine. In 2023 and beyond, we can expect to see continued growth and innovation in the men's grooming market, driven in large part by the influence of social media.