Here are the latest hi-tech tools that make facials more effective and result-oriented
Today the world runs on technology for everything from communication to recreation. So why not use technology for better skincare. In fact, over the last many years skincare and technology have collided a lot more, working hand-in-hand with skincare professionals in making facials and other treatments more effective. However, in the present age of consumerism, the problem lies in having numerous choices. StyleSpeak irons out this issue for you with an introduction to Hi-tech facials and a list of the latest gadgets that can make your clients' skin healthy and radiant.
Hi-tech Facials – An Introduction
Hi-tech facials are technologically advanced Medi-spa procedures that use computerised skin analysis which allows 3D and microscopic imaging of the skin. This analysis helps in identifying potential skin issues forming under the outer skin layer. There are a range of hi-tech facials available out in the market that many cosmetologists and aestheticians offer. Nonetheless, with the growing popularity even salons have included hi-tech facials in their menu.
While there are different types of these facials to treat a variety of skin concerns, the most common ones are for anti-ageing, acne, hydra-facials, microdermabrasion and oxygen facials.
With the ever-changing technological advancements there have been an array of gadgets that emit high-frequency waves that provide ultrasonic exfoliation leaving the skin more hydrated and healthier.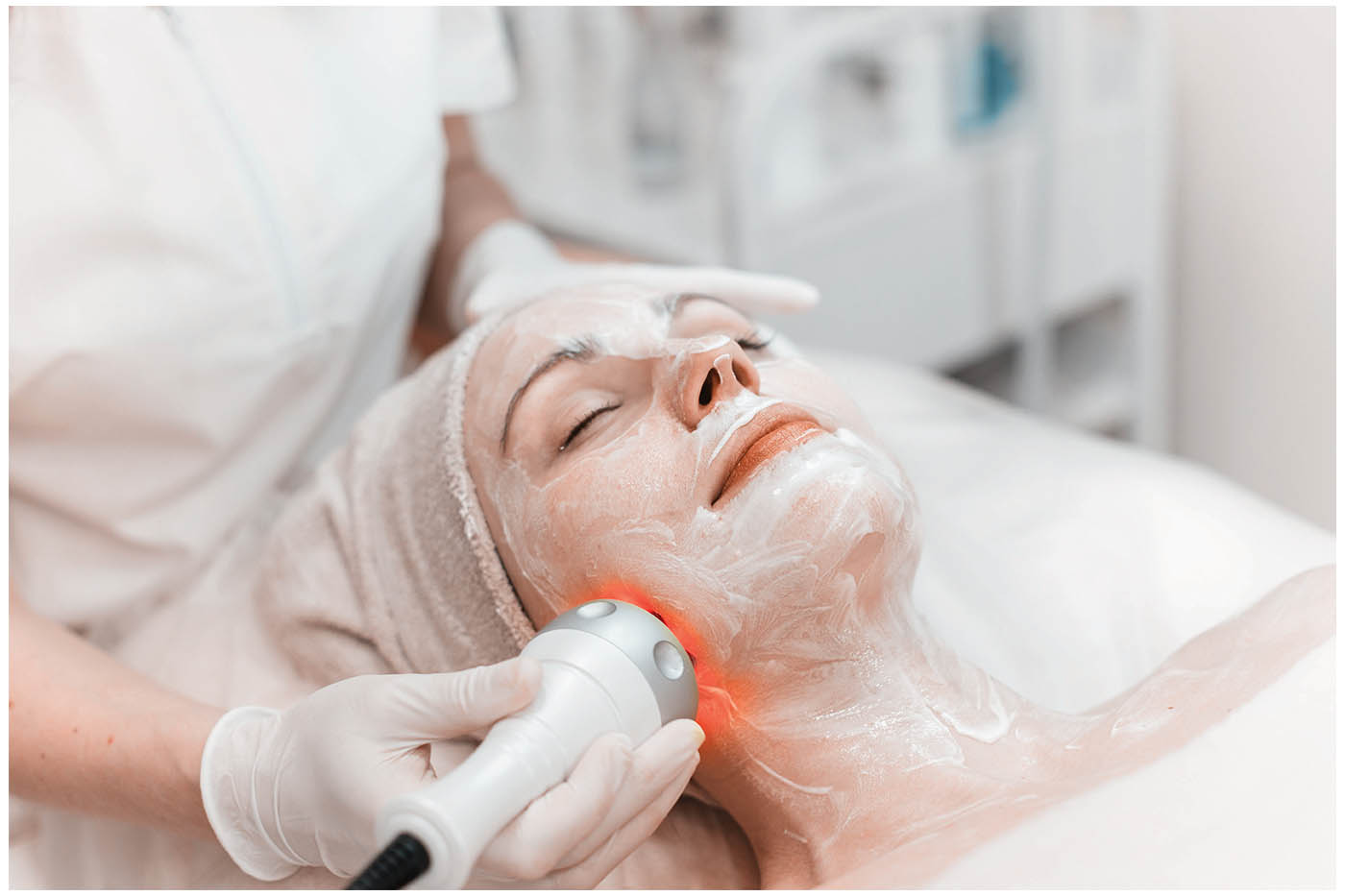 Salons that offer Hi-tech facials
Lakme Salon is a great example among the top salons in India that offer hi-tech facials. They have a range of treatments to offer including Spot Lights – Dermalogica – Eye Rescue Treatment, Lakme Youth Infinity Sculpting Facial, and Marine Secrets Masques- Anti Ageing to name a few.
The Grand Resort Bad Ragaz, Switzerland offers Geneo+ Power Detox, Geneo+ The Ultimate Skin Rejuvenation that uses radio frequency to plump the skin and Jetpeel that gently exfoliates the skin using hyaluronic acid, bio-peptides and vitamins to reduce fine-lines and wrinkles.
Elements Beauty Spa, Austrailia is another example among salons that offer classic hi-tech facial services including skin scanner, LED light therapy, peels and microdermabrasion.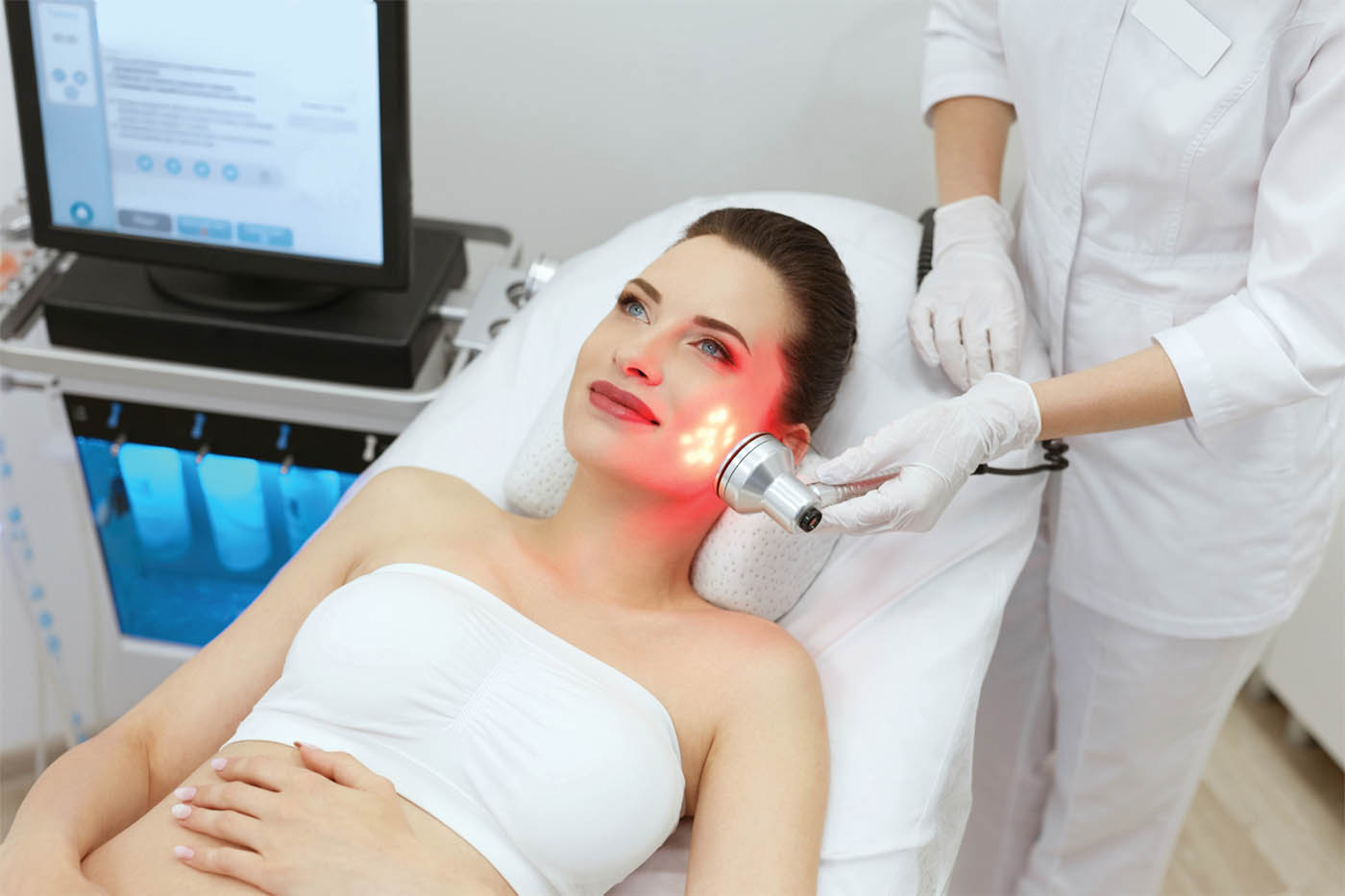 YLG salon, India offers an array of hi-tech facial services. Among the best of those are the ELT Radical Radiance Fairness Facial which involves the goodness of lactic acid in this facial make the skin healthy, and the chromo light technology gives a boost to skin radiance. Besides this, the YLG Empress Signature facial, a 11-step scientific facial that covers deep skin cleansing and European Light Therapy for cell regeneration is a treatment one must try.
While these are just a few examples from the wide range of hi-tech facials the beauty industry has introduced, there's more to explore especially when it comes to the tools and gadgets used for these facials. Here are some of the most sought-after gadgets used by professionals.
Clarisonic Mia Prima 1-Speed Sonic Facial Cleansing Brush – For Infinitely Better Skin
Ideal for makeup and blackhead removal, this hi-tech brush is the best for those big and bold blackheads that can make the skin look uneven and rough. Mia Prima works on the skin gently and within a minute removes any dirt, grime or left-over makeup. Mia can clean the skin 6 times better than your hands can.
You can get softer, smoother and more radiant skin all primed up for the facial. It preps the skin for better absorption of serums, creams and gel packs that you would use in a facial. With an oscillation technology you can clean out the pores with water for both on the surface and deep pore cleansing.
Foreo Luna for Ultra-Sensitive Skin – The ultimate Skin Cleansing & Anti-aging System
This petite gadget might be small but it can do wonders to the skin. It is ideal for those with sensitive skin. Made with T-Sonic technology that channels 8,000 transdermal sonic pulsations across the skin every minute, this Swiss-made silicone disc keeps the skin least abrasive. It provides extensive exfoliation and deep cleaning unclogging pores.
So, get ready for gentle cleansing that goes deep, removing all dead skin cells and any makeup residue. Its unique Anti-Ageing Mode has lower-frequency pulsations for the wrinkle-prone areas that reduce fine lines and crow's feet, keeping aging at bay.
NuFace Trinity Facial Toning Device – Contouring the Skin to Perfection
A facial toning device that enhances facial contour, tones and reduces wrinkles and fine lines in just a few minutes. This ergonomically designed gadget can stimulate facial and neck skin with gentle micro current that reduces signs of aging. The device comes with a Gel Primer that allows the device to glide across the skin easily and at the same time ensuring optimal micro current conductivity for best results.
All you have to do is apply the gel primer onto cleansed skin and with gentle pressure glide it over the face in upward and outward motions making it happier and healthier in minutes. So, get set give your clients a supermodel type lifted eyebrows and sharper cheekbones with a sculpted jawline.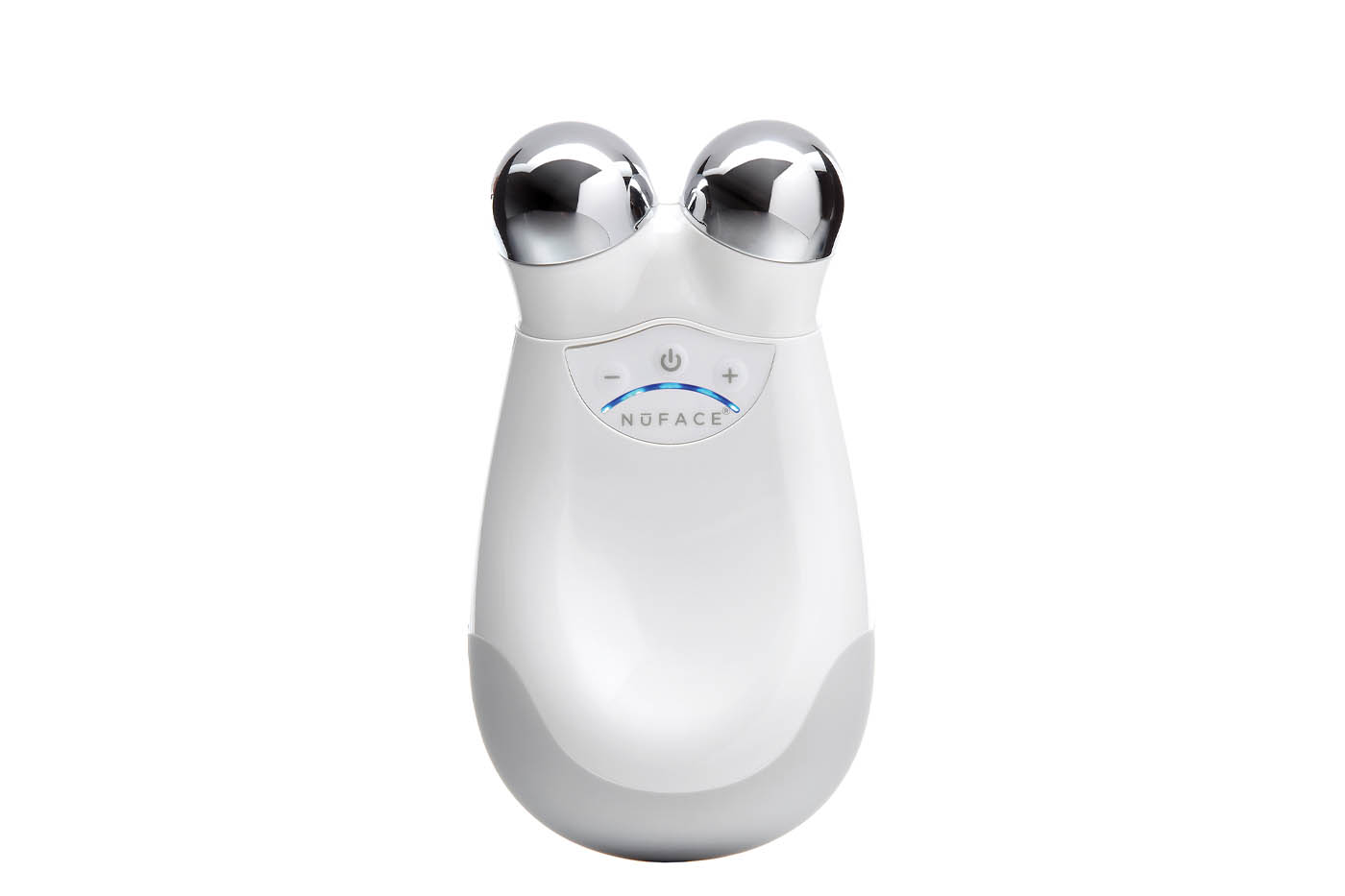 Nurse Jamie Uplift Massaging Beauty Roller
A – Khole Kardashian favourite, almost a magic wand, this roller is an innovative beauty gadget for face and body. Its unique hexagon shape can hold 24 massaging stone that can enhance, improve and uplift the skin. It uses a rhythmic rolling action using its tourmaline quartz stones remove the excess fluid, release all the tension and soften the fine lines. It eases out the work of a facial as it preps the skin beautifully for it. Nurse Jamie Healthy Skin Solutions is one of the most sought-after brands in skincare that gives a renewed and younger-looking skin in no time at all.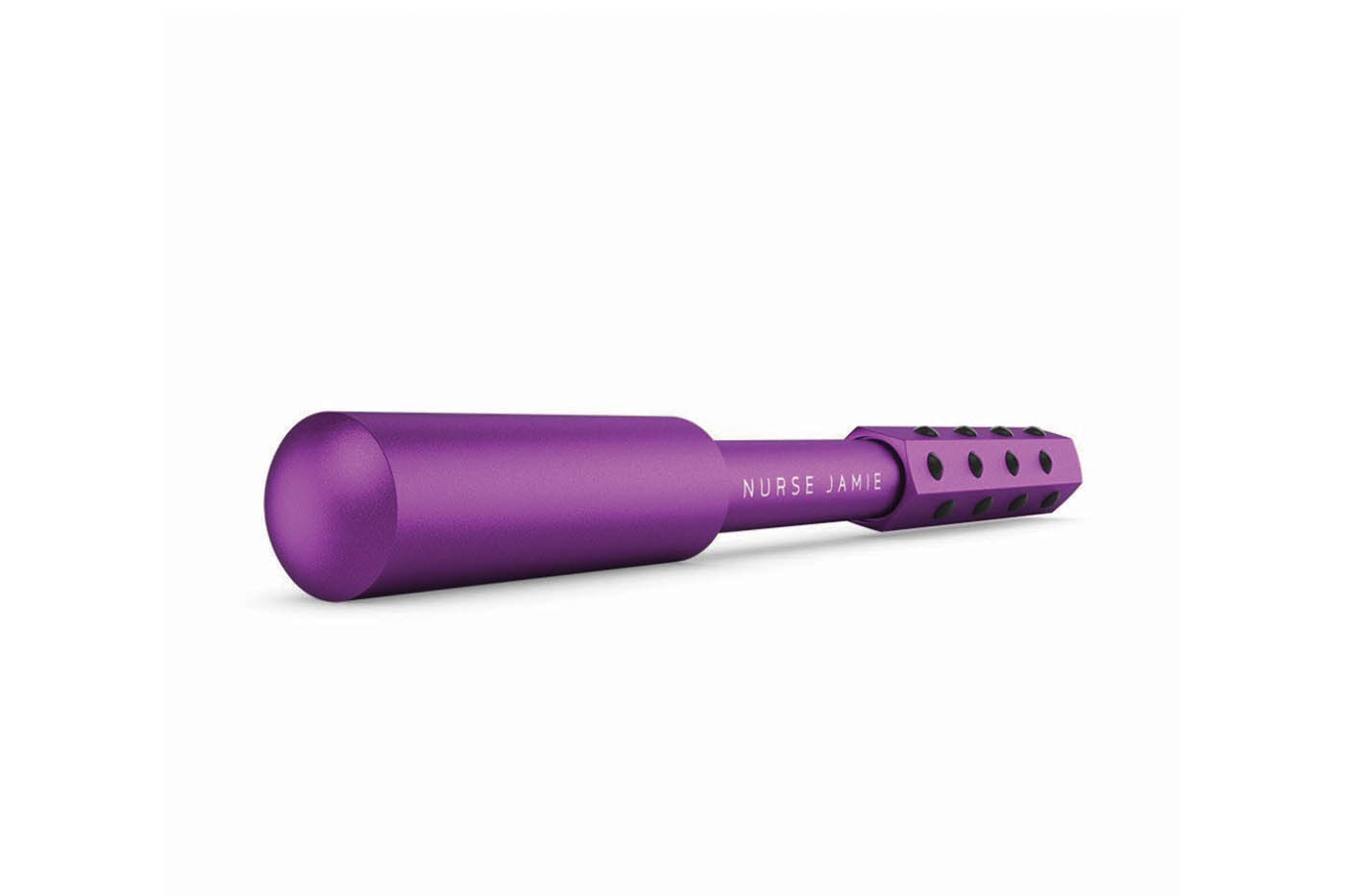 Angela Caglia Skincare's Gold Cryo Facial Set
Get the much-wanted diva glow with Angela Caglia Skincare's Gold Cryo Facial Set. It instantaneously depuffs, brightens and sculpts the skin, giving a rejuvenating facial experience. The two 18K gold plated wands gives cooling therapy to the skin. It is ideal to be used just before apply a face mask.
Just a few minutes of this massage and all the worry lines, tired skin disappear, giving the appearance of firmer skin. The correct way to use this unique product is to gently glide both the wands in upward and outward strokes on the neck and face. For better results and deeper penetration, use Angela Cagila's botanical serums.
Panasonic Facial Steamer EH-XS01
A facial steamer is a must-have gadget for a facial. Gone are the days of the regular streamlined steamers. Using nano-iconic technology, this hi-tech steamer deeply cleanses the pores. It has nano-sized steam particles that are 18,000 times finer than regular steam particles allowing for the moisture to be absorbed easily and the impurities to be banished. It in turn, stimulates collagen production naturally across the skin, leaving it more supple and prepared for the facial massage during any facial treatment.
The gadget comes with a refillable water tank making it a waste-free and environment-friendly skincare product. Make it a part of your facial kit.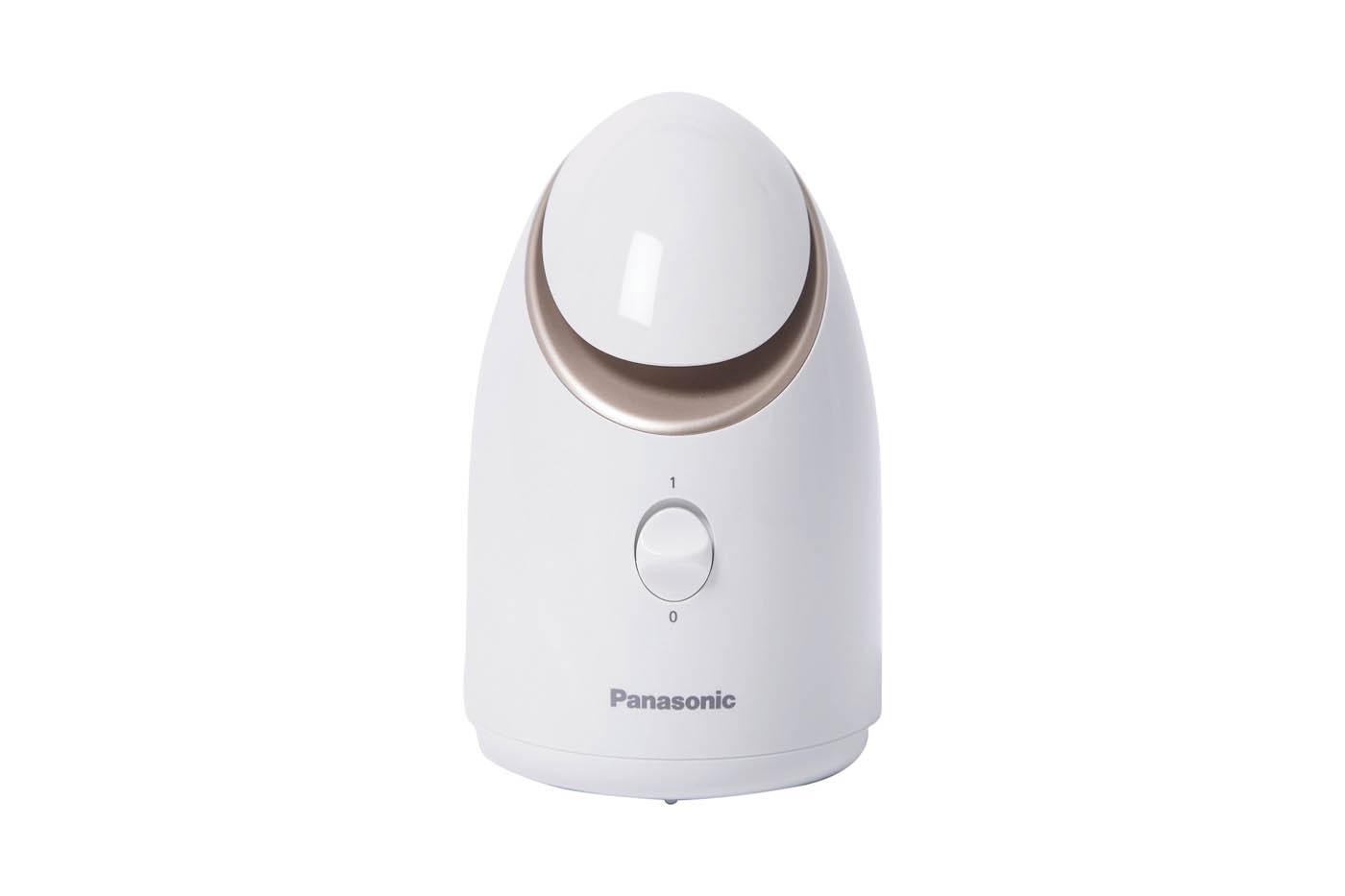 ANISA Beauty's The Treatment Tools – The Terrific Trio
The trio tool kit from ANISA Beauty include The Bean, The Drop and The Roller that give an instant boost to the skin during a facial. The Bean is a zinc alloy gadget that is made to smoothen, contour, and depuff the skin around the eyes. The Drop is a gel silicone tool that gently presses into the skin allowing even application and deep penetration, while the amethyst Roller massages the skin, enhances blood circulation, and increase lymphatic drainage. Together, these three products make the skin look firmer and healthier in a matter of minutes.
Skin Inc Optimizer Voyage Tri-Light Glasses for Bright Eyes – Game-changing Device
Revive the youthful skin around the eyes, sans fine lines and crow's feet with these innovative glasses. Apply eye cream or serum around the eyes and wear the glasses. Use it for 10 minutes and watch the skin transform. Based-on NASA-inspired LED chromotherapy that is used to penetrate deep into the skin to treat varied problems, these glasses are meant to reduce dark circles and fine lines.
The gadget comes with three settings of LED light therapy depending on the concern. Red is meant for fine lines and to get back the soft supple skin, yellow light is for dullness and dark circles, while orange is a combination of the two to make the eyes look fresher. This fuss-free gadget is light, small and fits comfortably on the eyes.
Salons and skin care professionals are increasingly relying on hi-tech tools for enhancing skincare regime. They not only make it simpler, faster and convenient but they also show better results. So, it's time to expand your beauty repertoire for undeniable skin appeal. Use these high-tech gadgets to give your clients an Instagrammable look sans any filters.