Check out the trending hairstyles for corporate men and women!
Besides being a fashion statement, a hairstyle speaks volumes about the wearer. And very often, you see hair fashion coming full circle!
Iconic styles that trended a generation ago are often back with twist. Just look back at the slicked back hairstyles of the '50s, and the pompadours of the '60s that Elvis Presley, Tony Curtis and Johnny Cash wore elegantly. Look around and you will see that these styles are in trend today.
StyleSpeak throws light on some classy cuts and uptown hairdos for the corporate man or woman, looking for the "styled for success" look. Scroll through, and make the best choice for your clients!
Let's start with the ladies!
Retro has come back with a bang! Asha Hariharan, Founder and Director of Beyond the Fringe Salons says, "These days the trend for straight or permed hair has faded. The focus is more on wavy and heavy look on the perimeter, and hair is gliding on the high shine look. In fact, high gloss is an indication of how hair care has evolved."
Hairstylists have been working on various aspects of hairstyling depending on climate, the clients' hair texture and health. Here we have a few hairstyles and hairdos for corporate women.
Short and Chic
Bob Cuts
Bobs can never go out of style! Best known among the short hairstyles for modern women, it made its first foray in the public eye in 1915, with fashionista and ballroom dancer Irene Castle, who cut her hair short as a matter of convenience. It was originally called the Castle bob. Later, Vidal Sassoon created a variation much simpler and more stylish drawing popularity in the 1960s.
While hairstyling has always been dynamic, the variations rendered a difference in style. Layered bobs are a great choice when it comes to adding a swag. It is an edgy style at any length. Bobs can give hair great texture, waves, movement and a lot of expression.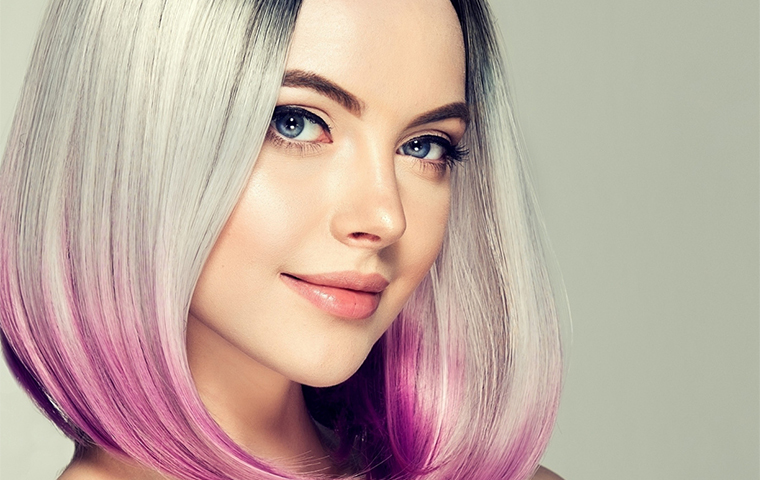 Pixies
Pixies give a suave, sharp and chic look to professional women. Also, there are umpteen ways pixies can be a great choice to improve hair health. Pixies are not just easy to maintain but also add volume and a crisp look to your face. A titbit for women who opt for this sophisticated look – get a side part to soften the appearance.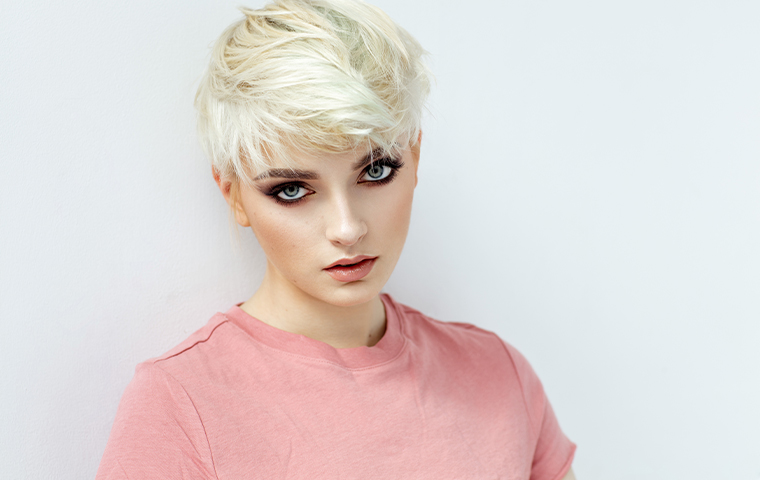 Longer Locks
Lobs
Short bobs are quite in vogue and lobs are an interesting style that grew popular during the Great Depression. A more feminine look was in style during the flapper era. The shoulder length hair with bangs or a simple side or middle part looks professional, smart and casual too.
Sleek low mini bun
The sleek low mini bun can be an impressive corporate look. This hairstyle is perfect for women with any hair type, even with scanty hair. So, if you have a client with fine, scanty hair, this is one style to offer!
For the trendy man
"Fashion is more evolved these days, and men are growing more fashion conscious. They're paying more attention to spa and salon
treatments and styling products too", says Asha Hariharan.
While mens' grooming is on a high, Founder of Savio John Pereira Salon and Educator at SJP Education, Savio John Pereira said, "The Fade works really well for men. It's an extremely versatile haircut that can be styled in many ways to suit both, the corporate and casual look. However, the lengths can be decided based on the hair texture and face shape."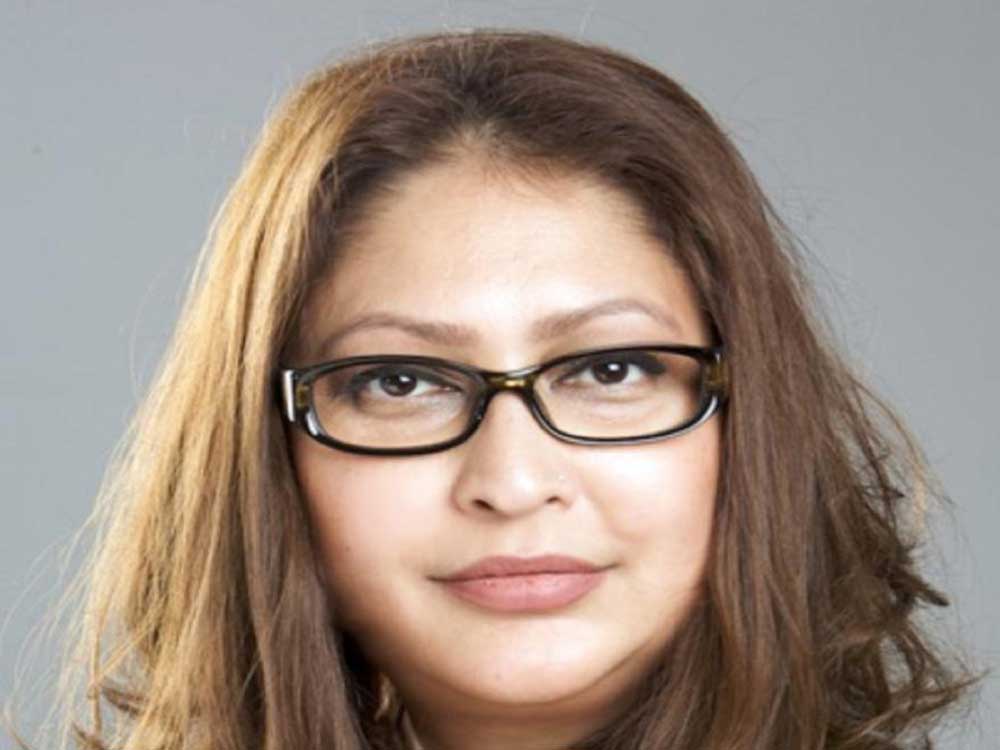 High skin fade
Men have raced into being the most fashion conscious, especially with hairstyling. The high skin fade haircut is an all-time hit and a hard-part comb-over gives an elegant and sassy look which makes it look perfectly professional.
Classic pompadour
Pompadours are classy and versatile. They can go with a mix of any modern or retro haircut. While they never fade from being in fashion, here's an interesting fact you sure want to know. Pompadour hairstyle is traced back to the mid-1700s attributed to Madame de Pompadour, the royal mistress to King Louis XV of France. Long strands of hair were curled and pinned backwards. The modern trends use a mix and match of very short cuts along with this retro style and successfully adds more poise to the modern man.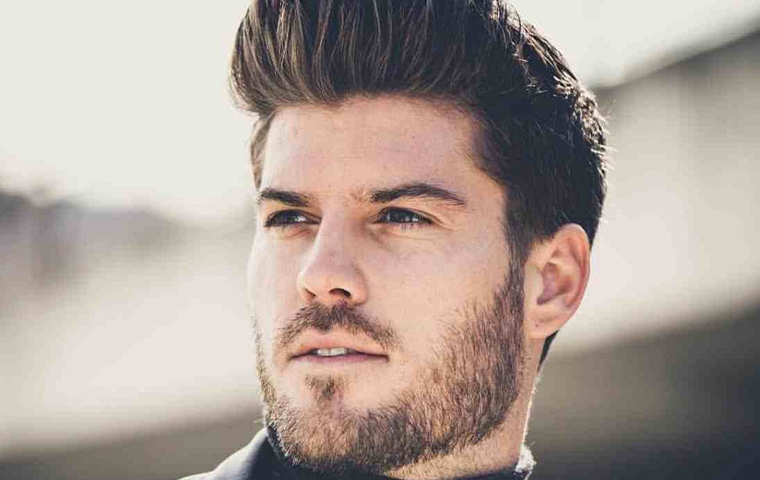 Side part + mid fade
The side-part mid fade comes from a conservative professional hairstyle. However, the modern touch of the textured one-side brushed style justifies the combination of both the classic haircuts. A matte leave-in cream can get you the much-wanted clean side-part and rustic look.
Textured quiff + low fade and part
Quiffs have been the hottest trend for years. The textured quiff with a low fade gives the hair a perfect corporate look. Quiff haircuts are a combination of the popular pompadour, flattop and sometimes a mohawk. But an interesting fact about this classic hairdo is that it emerged as a post-war reaction to short and strict haircuts, aiming at allowing freedom of styling for men.
Ivy League cut
A classic variation of the crew cut, the Ivy League cut has made it to the heart of every corporate millennial. It combines the crew cut's short hair and the slick side part.
Business casual man-bun
A classy look for every guy who loves his locks, the business casual man-bun style is a simple comb back brought together in a bun adding an earthy look to the profile. It's smart, sleek and suits even the corporate honcho's style!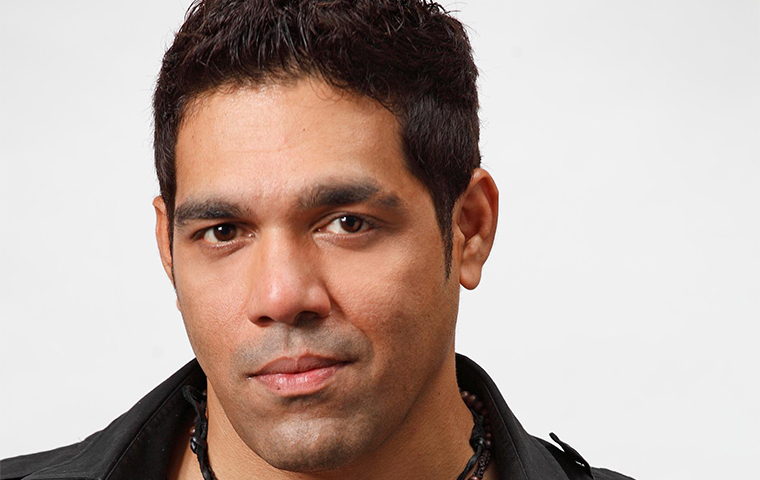 Savio John Pereira sums up the current corporate trends by saying, "It is commonly said that the first impression is the last impression. Hence, one's appearance is extremely important! Hair doesn't need to be fancy; it just needs to be well groomed and look professional."