Holy-grail staples that a make-up artist needs to build their pro-tool kit
As a professional make-up artist, you will have a core kit that you start with and will continue to add to, as you gain experience and work with varied clients.
Building a make-up kit can be quite an investment in terms of both time and money. However, the most important points to keep in mind while building the Holy-grail of make-up kits are quality, multifunction and sanitation. Investing in the right tools will not just make your job easier but will also save a lot of time and hassles.
Discover the essential beauty tools such as palettes, brushes and other "must-haves" found inside every pro artist's kit.
Make-up brushes
A sturdy set of brushes is the key to a flawless look, whether sculpting the perfect contour or smudging out a smoky eye. As a professional, it is important to invest in quality brushes for more precise and even application. Here are some perfect picks for you to upgrade the way you apply foundation, highlighter, concealer, and more.
The Real Techniques Brush Set consists of 6 brushes including buffing, setting, pointed foundation brush, and fine liner brushes that come in a metallic casing.
ProArte's Pro Brush Set with 28 exclusive brushes are designed to apply and blend wet and dry formulas. They are durable and long-lasting.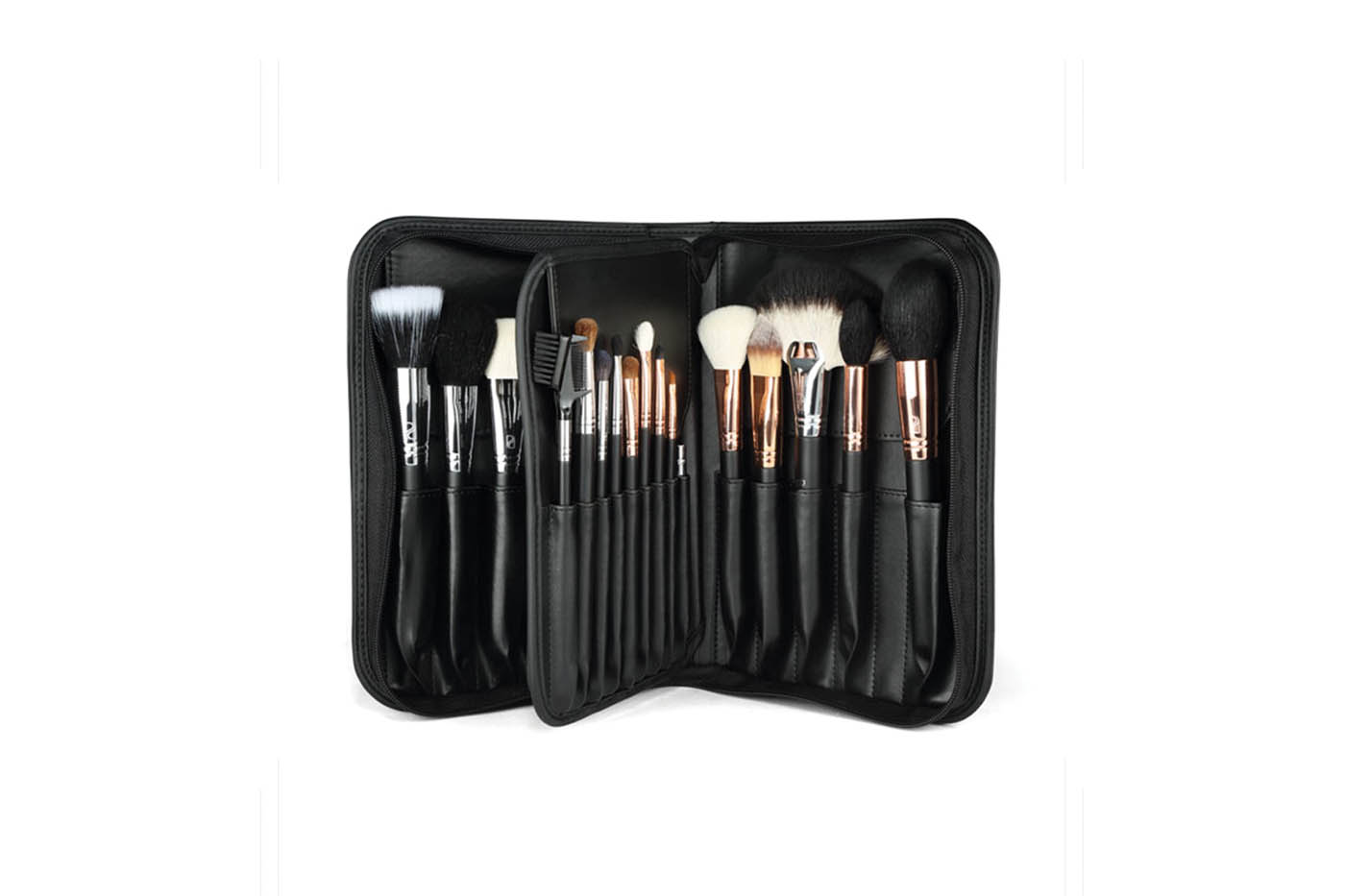 The 217 Mac Cosmetics Brush for any type of eye look and the WISESHE large Puffy Powder/Blush Brush are also great additions to your make-up tool kit.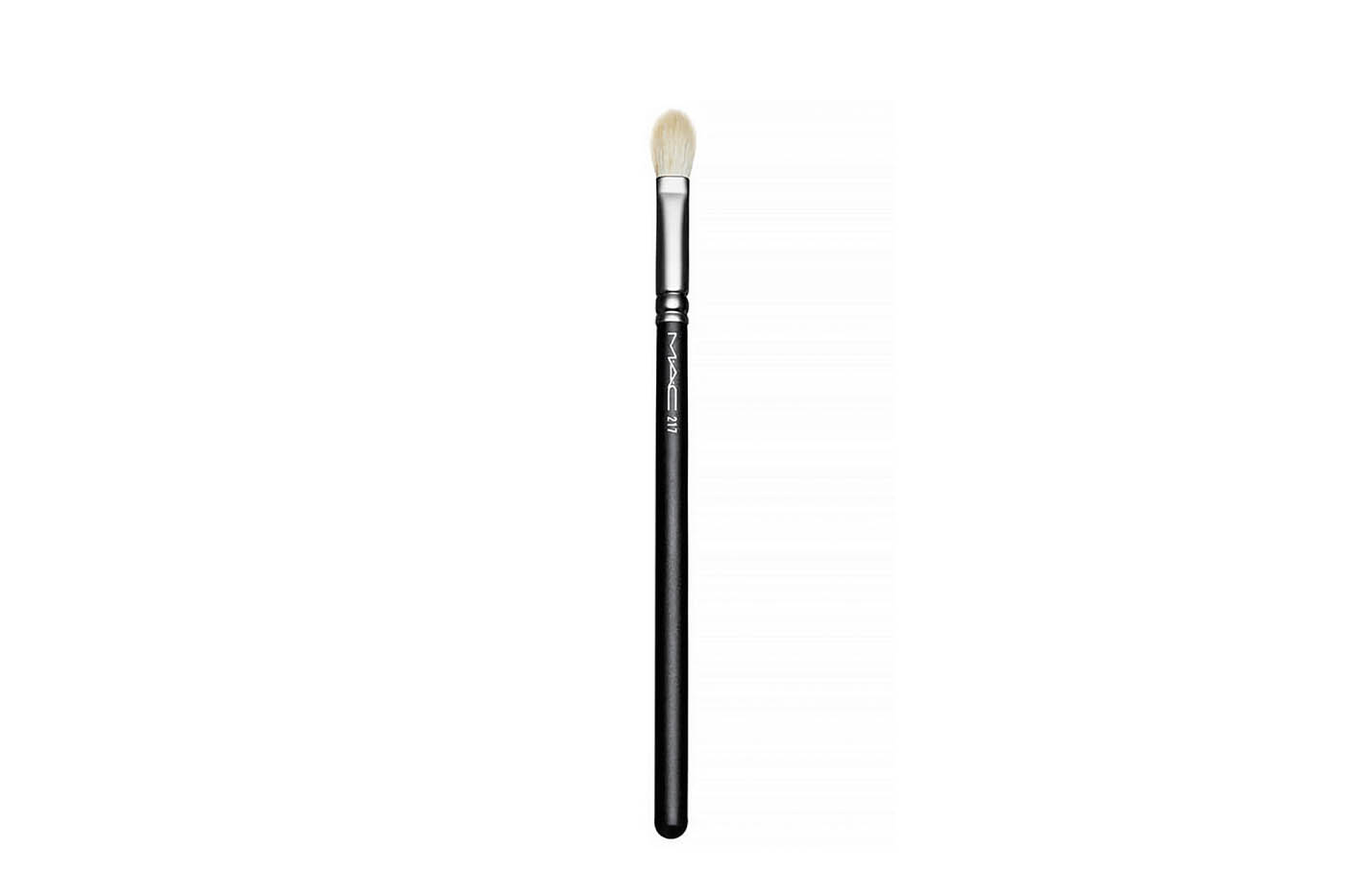 Automated make-up brush cleaning device
You would want to clean your make-up brushes weekly to prevent breakouts from built-up bacteria. And as brushes vary in shape, size, and bristle density, each requires proper cleanup.
An automated make-up brush cleaner and drier not only preserves bristle quality, but also clear out any residual powder, dirt, or bacteria from old or new brushes.
BrushPearl Ultrasonic Make-up Brush Cleaning Device – This device is capable of cleaning multiple brushes at a time including all shapes, materials, skin and kabuki style brushes too.
StylPro – Just like a washing machine, it cleans and dries make-up brushes, with some spinning action in less than 30 minutes.
Heated eyelash curlers & combs
Amplify your clients' looks with perfectly curled, long and desirable eyelashes, with heated eyelash curlers and combs. They not only curl and give length to the eyelashes, but also keep the lash make-up long-lasting and thick. But, just like you would with a traditional eyelash curler, you need to seal the look with a few coats of mascara.
Grande Cosmetics' GrandeLASH – Designed to be used with a mascara, this device features a colour-changing wand that notifies when the appliance is ready for use. It is also USB chargeable.
Panasonic Heated Eyelash Curler Comb – It features a non-stick silicone wand design, that can be used with mascara. Its comb-like construction works effectively to separate every lash for a fuller, fanned-out, curled effect.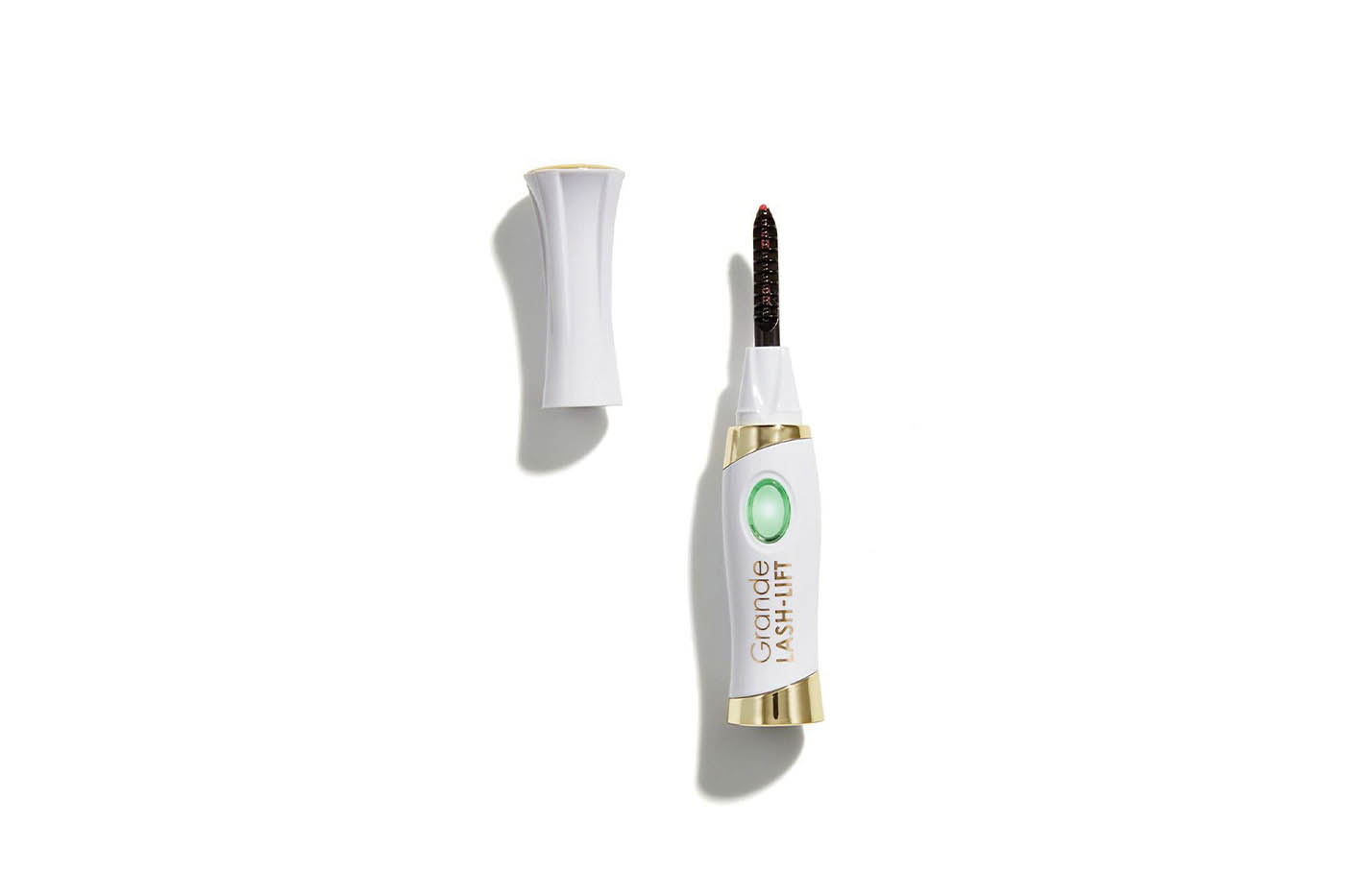 Beauty Sponge
A beauty blender is a universal tool to have in an MUA's cosmetic bag. It's most widely used as a blending tool for foundation, but it can also be used for smoothing-on concealers, setting the right amount of powder, diffuse a cream blush and highlighter and sheer out heavy make-up. Besides, it can also be used for applying skincare products and helps the pores to soak in their complete benefits, without losing any product on the sponge. Other than the cult-classic Original Beauty Blender, here are a few others that will help you achieve a flawless finish.
BioBlender by Eco Tools – This biodegradable make-up sponge is made with 5 earth-friendly ingredients so you can create flawless, glowing skin without the added waste.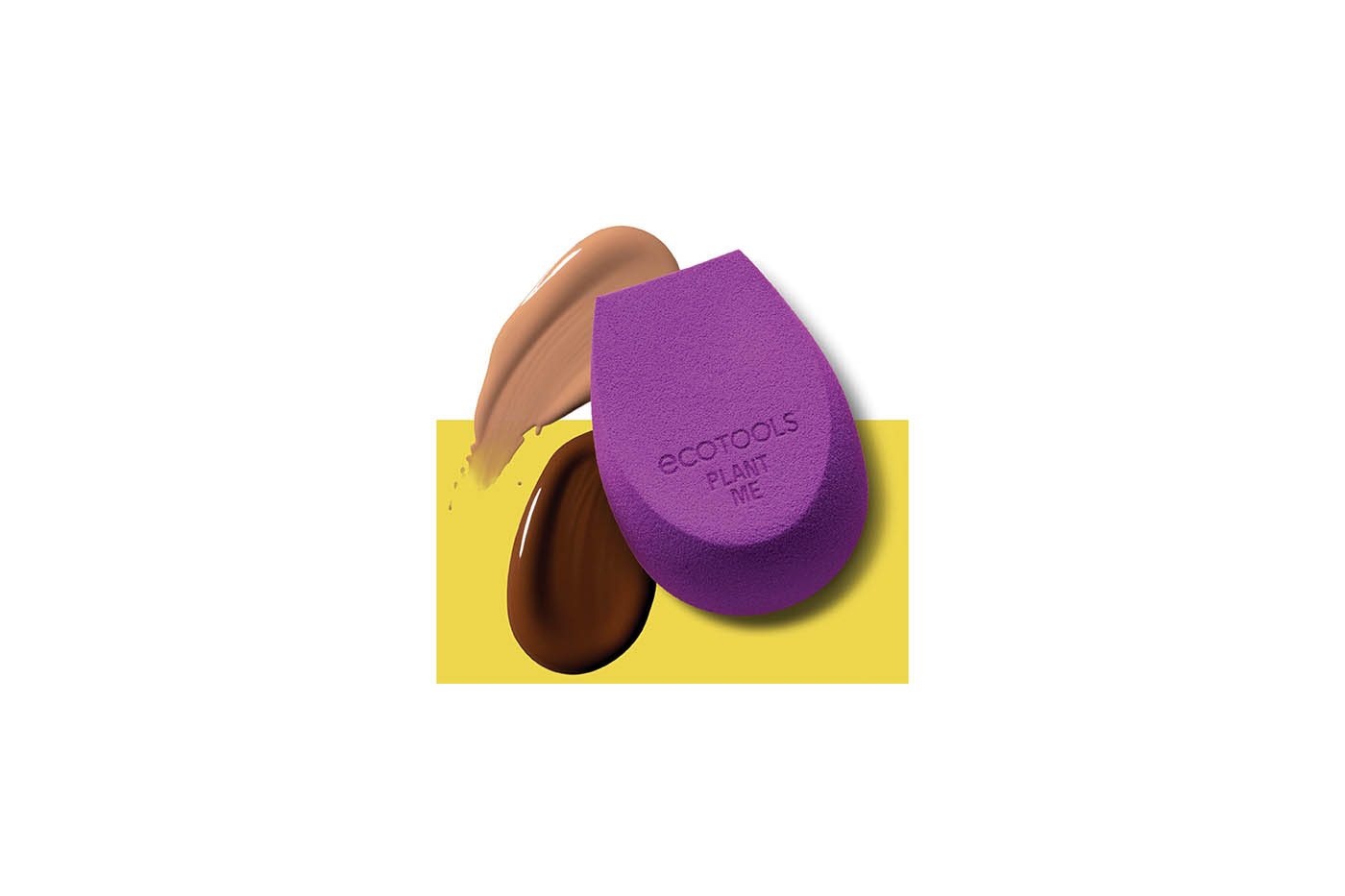 Kryolan Round Make-up Sponge – This make-up sponge is fine pored and is made of high-quality polyurethane, making it effective for all kinds of wet-applied cosmetics, as well as for cream make-up.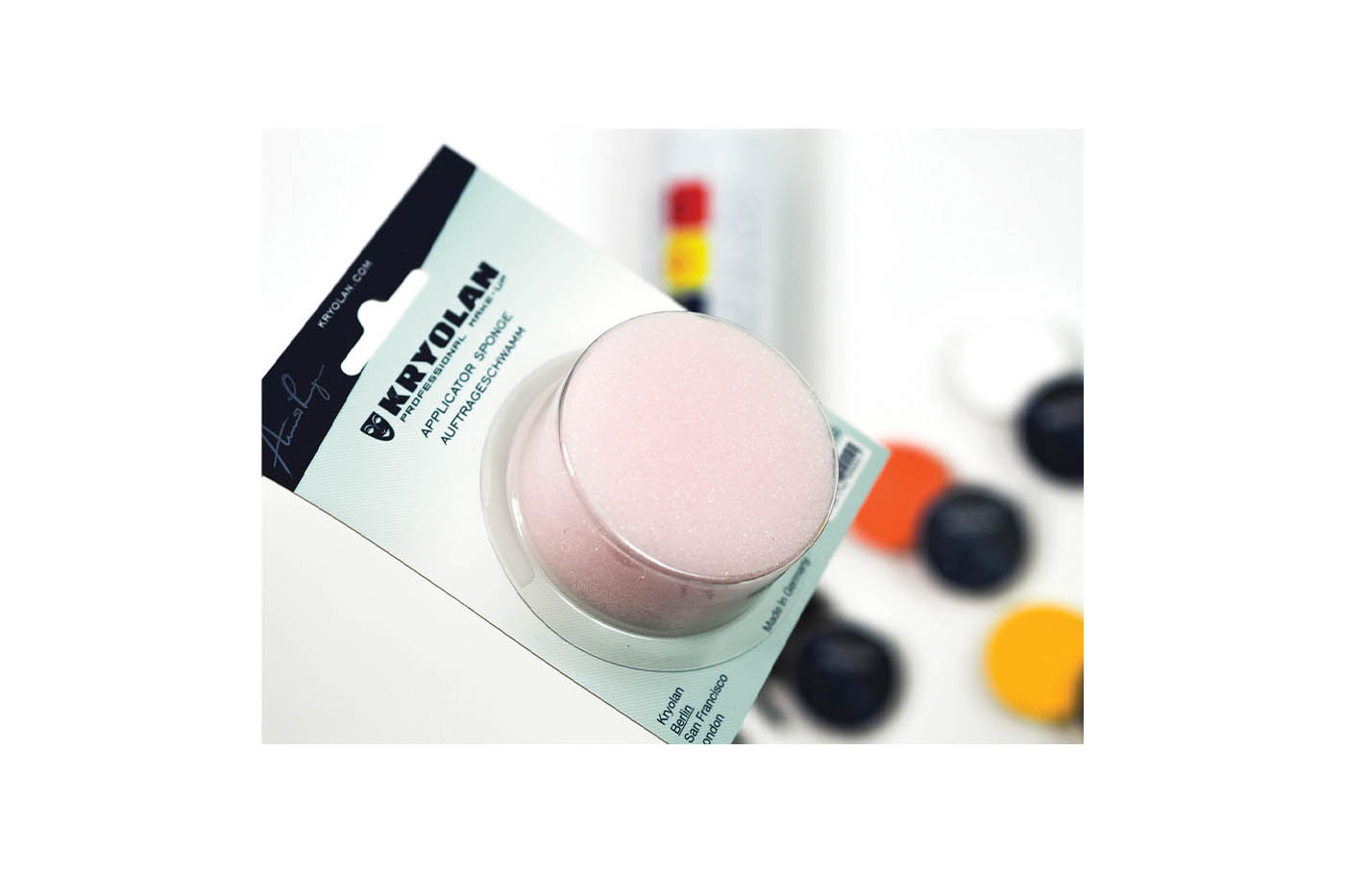 Tweezers
Whether you're a make-up artist, lash artist or a microblading technician, a pair of tweezers is a "must-have" for any beauty routine. Aside from removing the odd stray hair, they're an essential tool for applying lashes with precision, shape and fill in brows, add gems to a make-up look and also contour the nose! So, invest in a tweezer that feels sturdy and easy to grip.
Tweezerman Tweezers – This is the ideal choice for most make-up artists. This tool has been loved for decades because it's so efficient, not to mention classic, budget-friendly and stylish
Revlon Expert Slant Tip Tweezer –The Revlon Slant Tip Tweezer gives you a similar shape at a fraction of the cost. This pair comes with a lifetime warranty.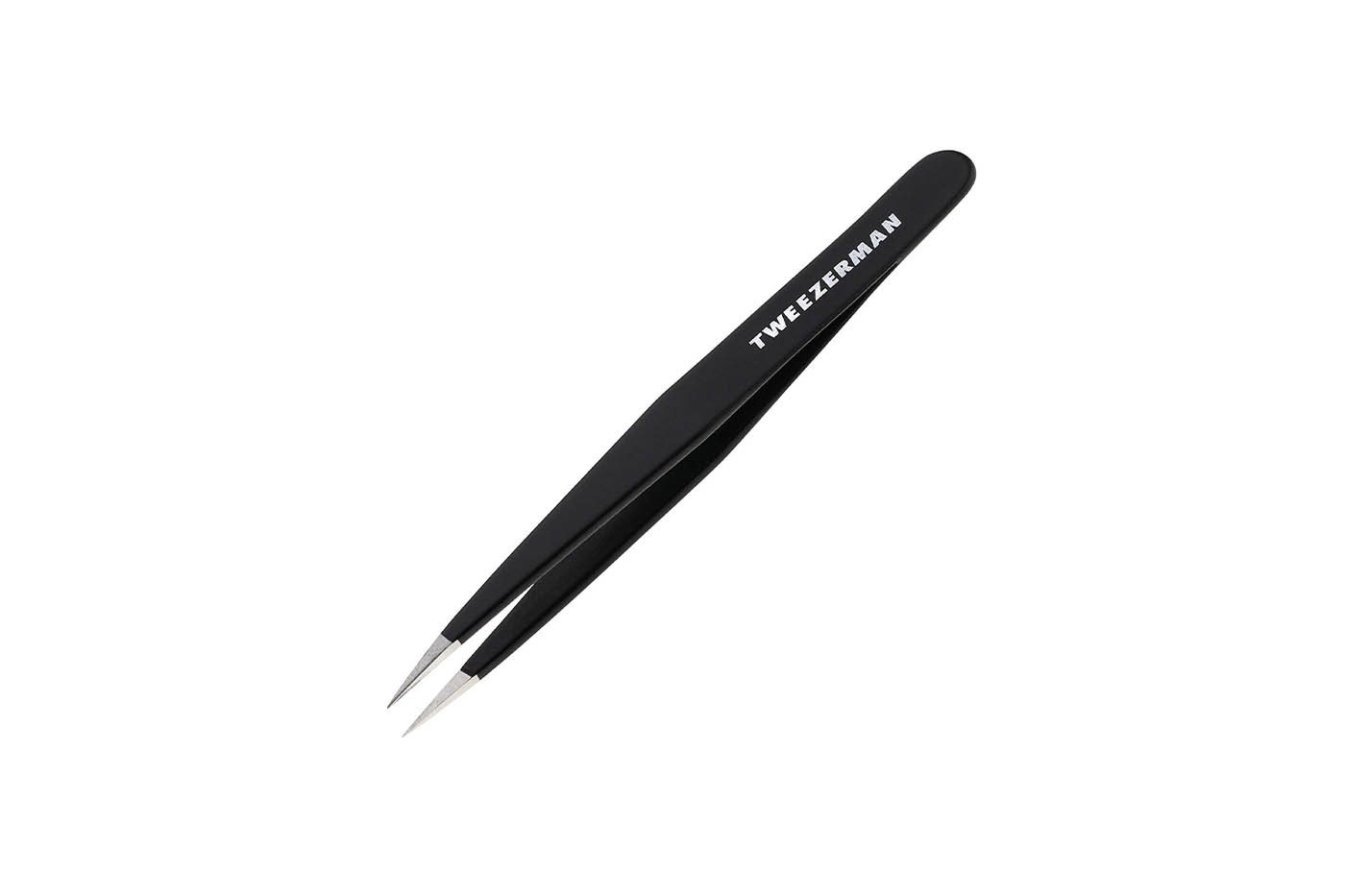 Palettes
As a professional MUA you have to deal with varied skin types and tones, so having a wide range of products is necessary. Housing multiple shades, in one convenient compact, a palette offers complete versatility and the opportunity to create endless make-up looks. However, you could either buy individual pieces, or opt for readymade eye shadow, blush, concealer and highlighter palettes. Also, a palette makes it easier to organize, without taking up much space.
Make-Up Studio Concealer Box 6 Colours – This palette features 6 colour correcting concealers expertly chosen to camouflage and neutralize the skin tone.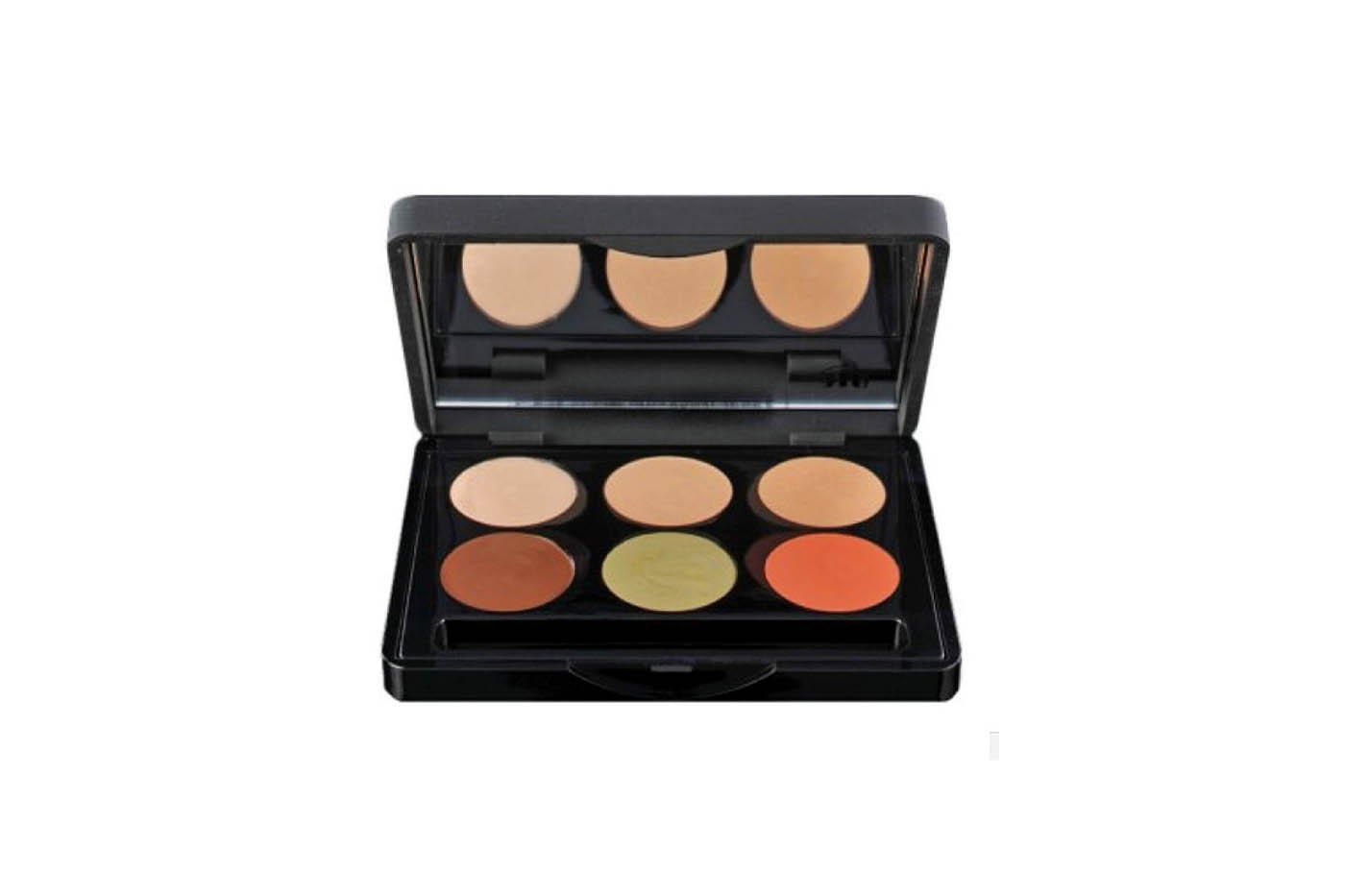 NYX Professional Makeup Conceal Correct Contour Palette – This palette features 6 colour correcting concealers expertly chosen to conceal trouble spots and to correct visible discolorations.
Eyeshadow palettes by NARS, Urban Decay, Pat McGrath and Tarte have a variety of foolproof palettes to have in your collection.
Bronson Professional Stainless Steel Make-up Mixing Palette with Spatula lets you blend foundations together to create the perfect shade for your client, or mix glitters and loose pigments with the correct medium, without any mess.

Make-up lighting
Quality lighting is crucial when applying make-up. And every make-up artist or hairstylist will agree that good lighting is at the forefront of their operation. Nothing beats natural light, but if it is not available, LED lighting such as Spectrum Aurora Ring Lights or Spectrum Crystal LED Slay lights can be used.
Neewer Ring Light Kit: 18" / 48 cm – It has easy light and stand adjustment making it easy for make-up artists to find the right balance for more accurate and visually pleasing results. Another great feature of this light is that it is USB-chargeable, which means you can charge it on the go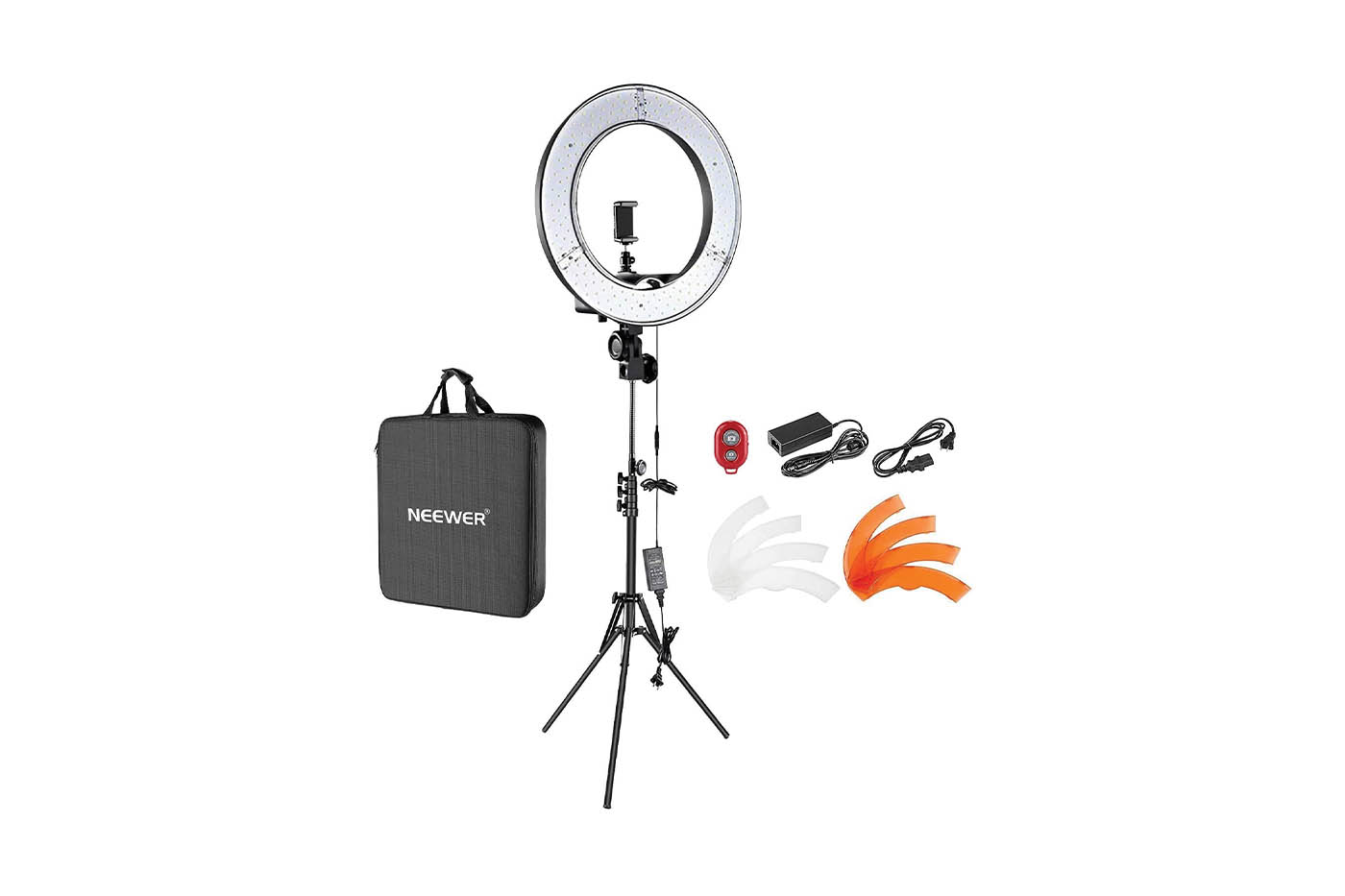 AIBOO 16 Pieces Vanity Light Kit – If you're a make-up artist who primarily works from home or has a studio of your own, instead of going for portable and flexible lighting products, you could consider the AIBOO 16 pieces vanity light kit. It is very easy to install and its affordability makes it ideal for make-up artists looking for lighting solutions on a strict budget.
Lighted make-up mirrors
Make-up mirror that provides a clear, well-lit reflection is crucial for flawless make-up application. With the right lighting, you can even out, blend and match foundation to your client's skin tone.
Rolling Make-up Case Lighted Mirror – This extra-large 26-inch portable mirror comes with six dimmable LED lights and many compartments and removable storage trays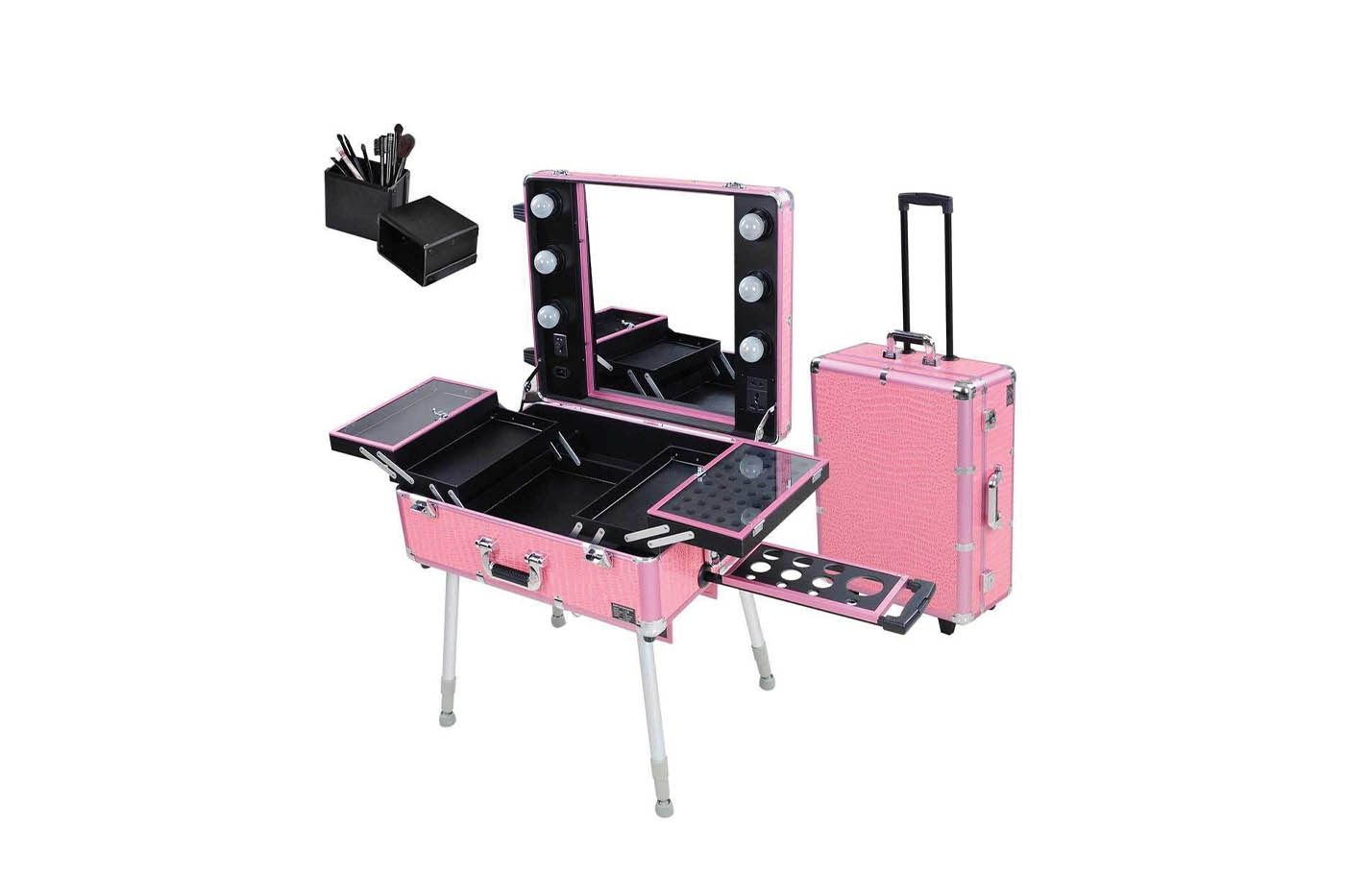 Glamcor Brilliant Mirror – This versatile mirror has all the features you need for perfect make-up in any lighting. The lights are dimmable and adjust in temperature ranging from candlelight to noon daylight. It comes with a stand and an option to mount it on the wall. It also has two outlets for plugging in a curling iron or charging a phone.

Essential General Supplies
One of the most essential quality that is key in determining an artist's success is practicing clean and safe make-up artistry. Supplies such as, hand sanitizers, disposable tissues and applicators, antibacterial brush cleaner spray, hair and body drapes, gloves, eye protection for you and your client, containers for trash and a first aid kit, should definitely be part of your make-up tool kit. Sanitation, disinfection, hygiene, client protection, and your protection should not be avoided.
Beauty tools will make all the difference to the look one desires for, and you will be able to achieve the desired look with ease. Also, when you choose the right tools, you will find that most of it can be repurposed to maximize not only your space, but also your budget.