Ring in Valentine's Day this year with StyleSpeak's eye makeup inspirations
The day of love is around the corner, with people planning special valentine dates and dinners. Whether it is a private fine dining experience or staying indoors with your mate for a candlelight meal, the fashion game must be on point. StyleSpeak brings you some stunning Valentine's Day eye makeup looks that will set hearts on fire! From Lilac love to fiesty fervour and a shimmer show – these eye makeup looks will be a huge hit this February.
Love for Lilac

Get ready to make your clients look like Dua Lipa as she gives major eye makeup goals with chamomile and lavender eye shadow hues. Team it up with a dewy, radiant base, slender eyeliner, and a dash of nude lip colour for a smashing Valentine's look.
Bronze up for Valentine's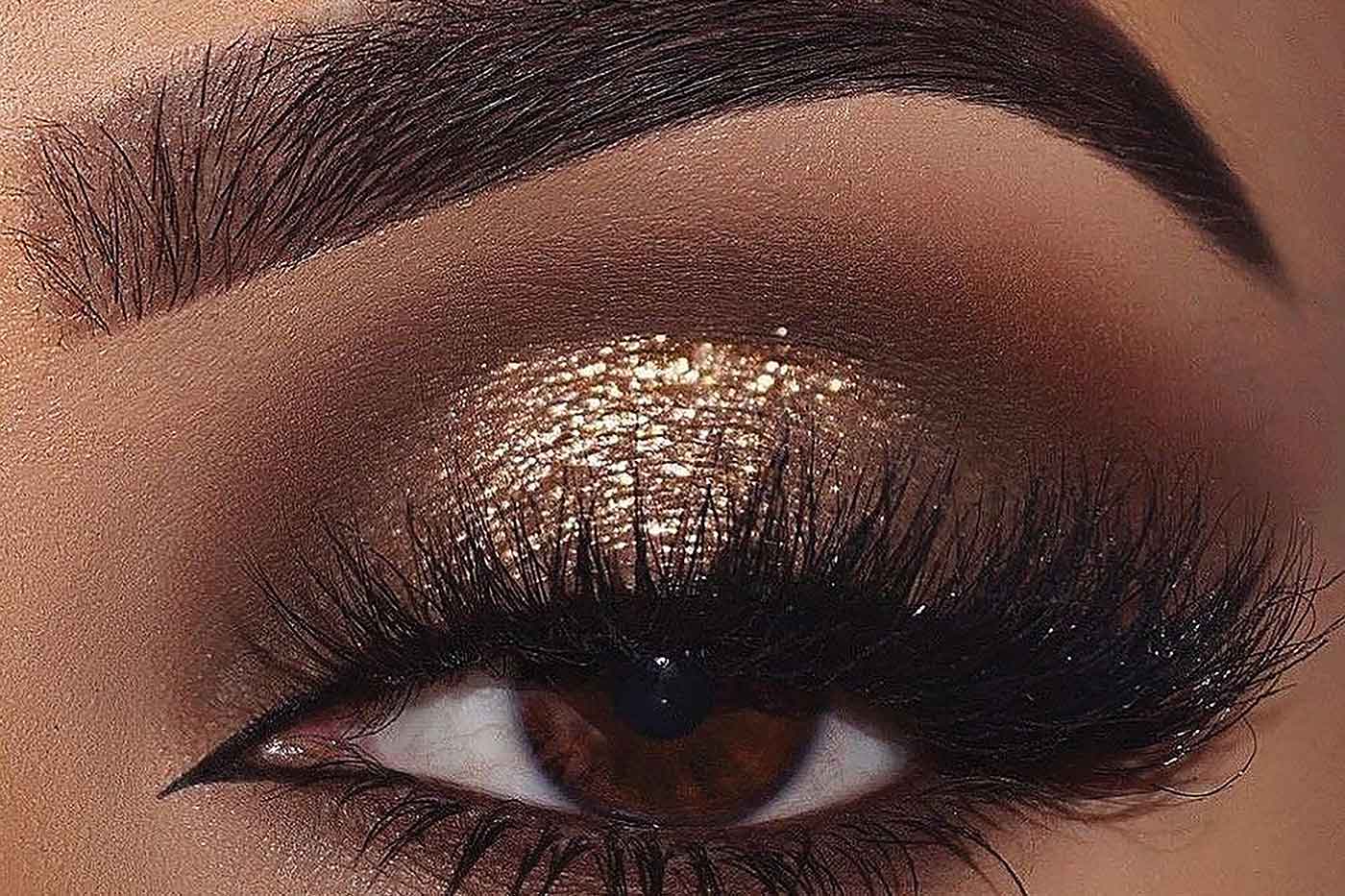 If your clients want a more understated and classy look, give them a neutral eyeshadow look with bronze and gold. This stunningly fresh and modern look will go with any attire and hairstyle and works well for both day and night wear.
To get this stylish look, apply a gold creamy eyeshadow colour and then use a darker bronze hue on the outer half of the lid. Blend it well to diffuse the two shades and complete the look with heavy masacara and a thin liner. Pair this warm neutral look with a red lip colour to add a glamourous tweak or go with a soft pink lip colour for a subtle look.
Art with a Heart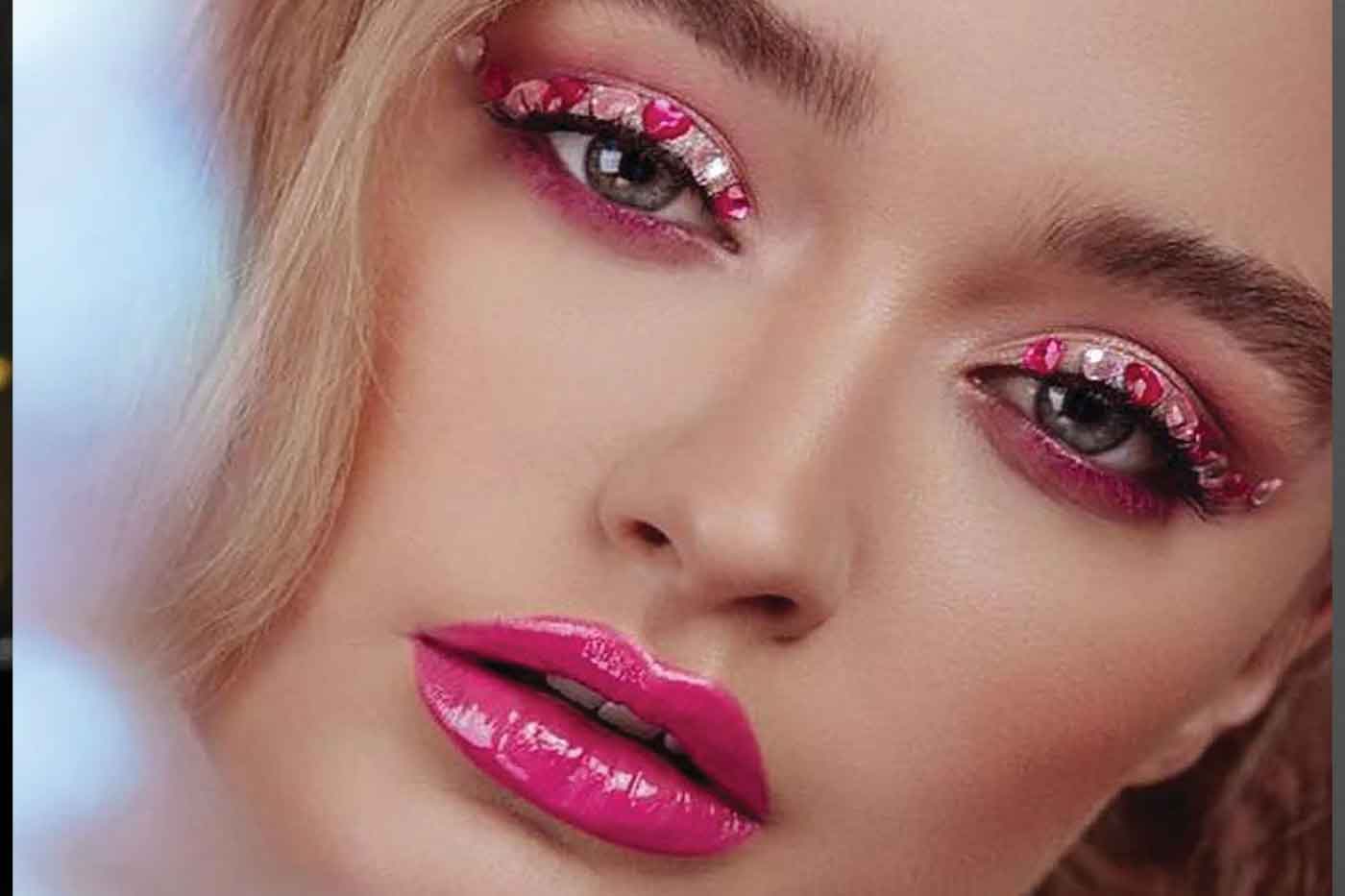 Show creativity this Valentine with some over-the-top eye makeup looks. Adorn the creases with a colourful collection of hearts. Make a row of rose-gold eye shadow over the eyelids and then draw flicks with the liner before the lining and along the creases to give it a negative-space look. Now draw hearts in hot pink, burgundy, and orchid shades. Add some more drama to the eyes using the same pink eyeshadow on the rim of the lower lids.
Another tweak to this look is the heart-shaped glitter look. To get this one right, fill the lower lid with a glossy pink gel eyeliner. Draw a sleek, thin eyeliner on the upper lid and don it with small glitter hearts in different shades of pink and give it a winged effect.
Bling it Blue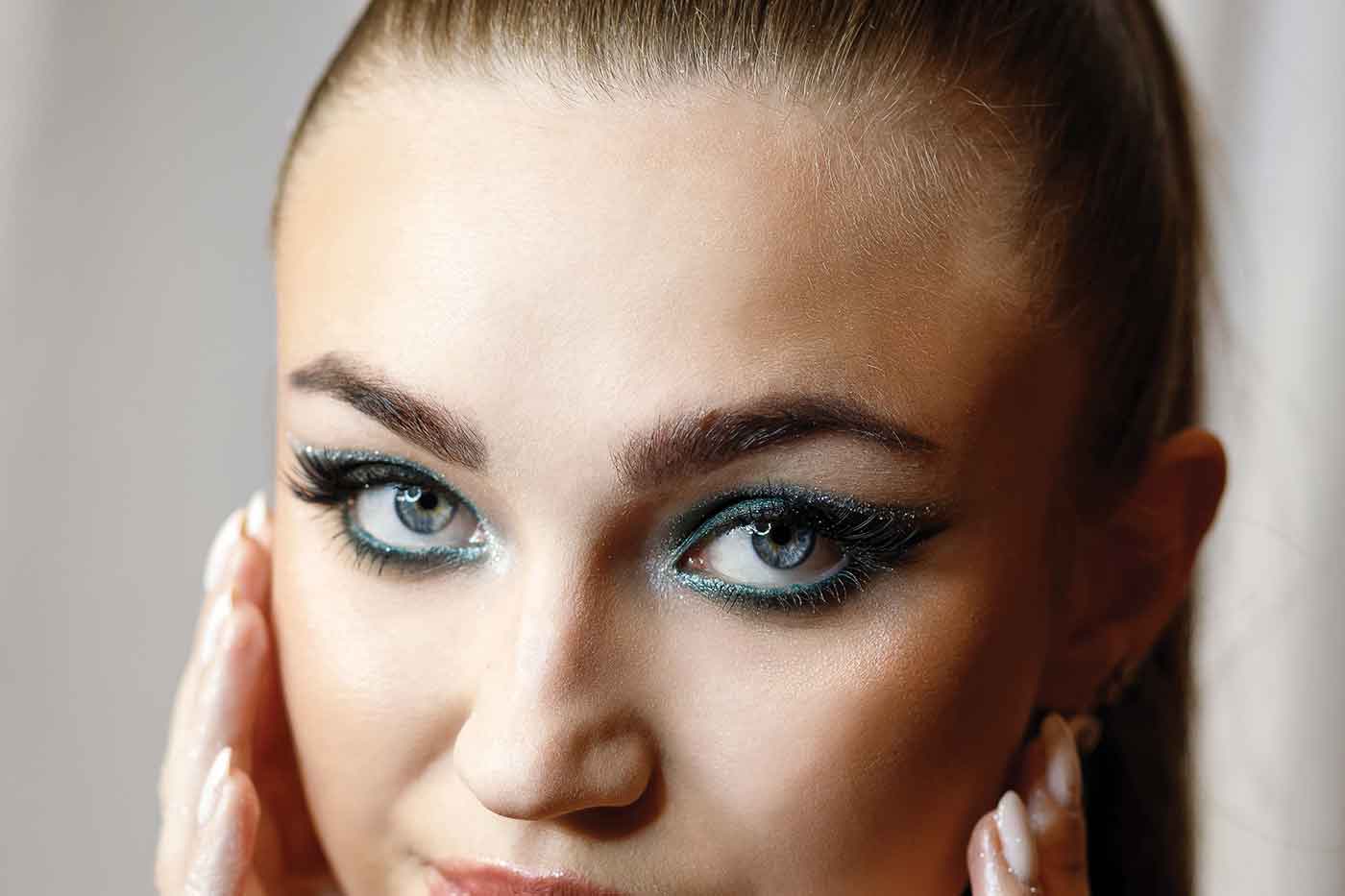 Blue eye makeup looks are hot and trending this year so seal the deal this Valentine's mimicking Selena Gomez's trendy blue look. Wear this look with a thick baby blue eye shadow giving it a winged edge. Add a dash of glitter to the shade to amp up the glam quotient. Complete the look with a coral peach lip hue, a dash of blush on the apples and well-groomed brows.
Pretty and Pink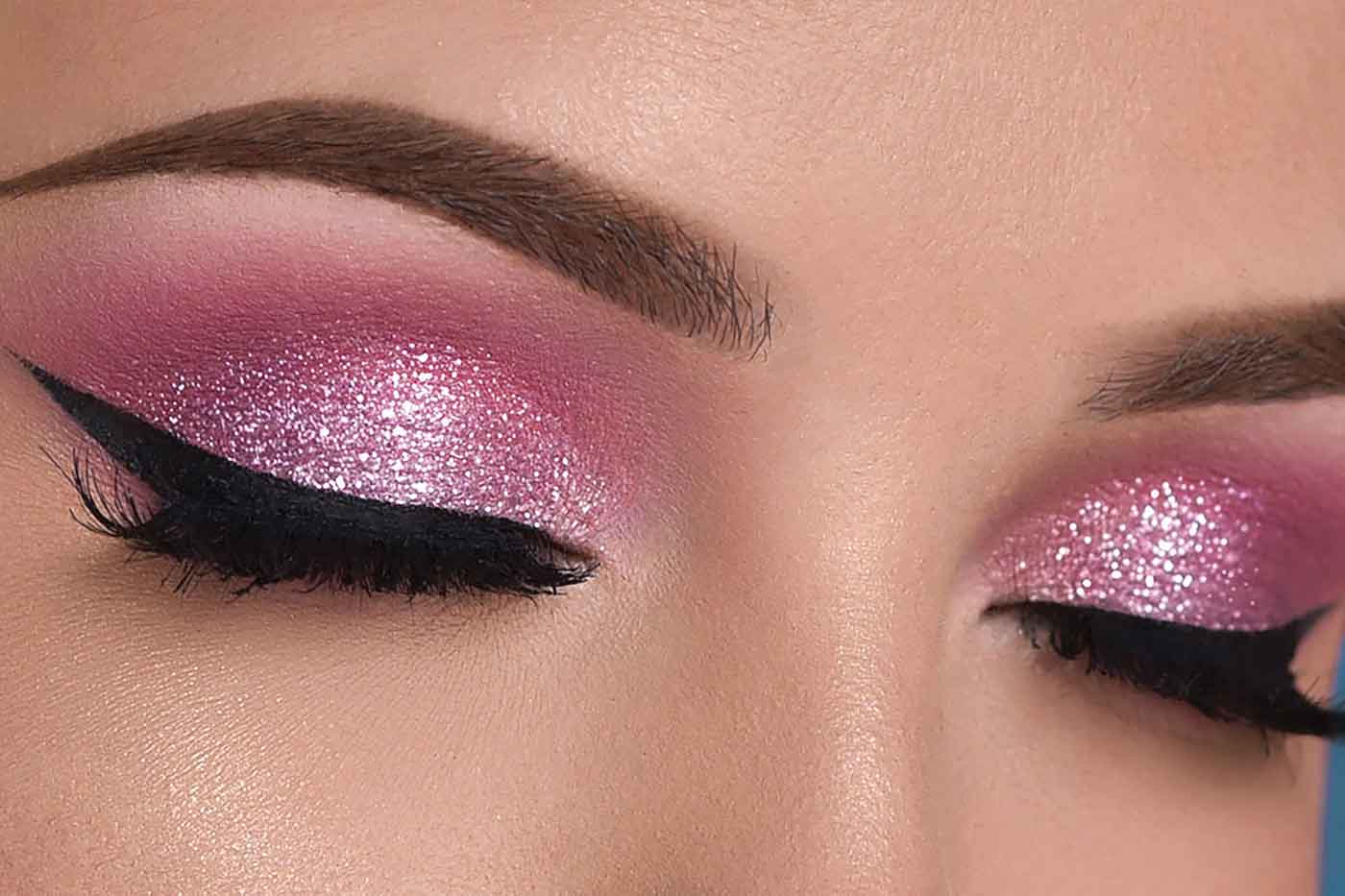 Pink is a favourite Valentine colour and it goes well both during the day and night. Prep the lids with a primer before dashing on shimmery pink eyeshadow, and then blend it well till the brow bone. To give it a more dressy vibe put on a pair of false lashes. They are available in many styles and give extra fullness and the oomph factor. Add a nude or pink lip shade to this look, and your Valentine's look is complete.
Fiesty Flavours
If you want an effortless yet sexy look this Valentine, take a cue from Disha Patani's smouldering hot eye makeup. To get this look use a glossy eyeshadow shade on the eyelids to get a glistening glow. Line both the upper and lower lid with heavy duty kohl, and with a flat brush smudge out the edges to get a soft smokey wing. Let the remaining makeup be glowy and simple for a chic Valentine's look.
Metallic Hues for an Edgy Look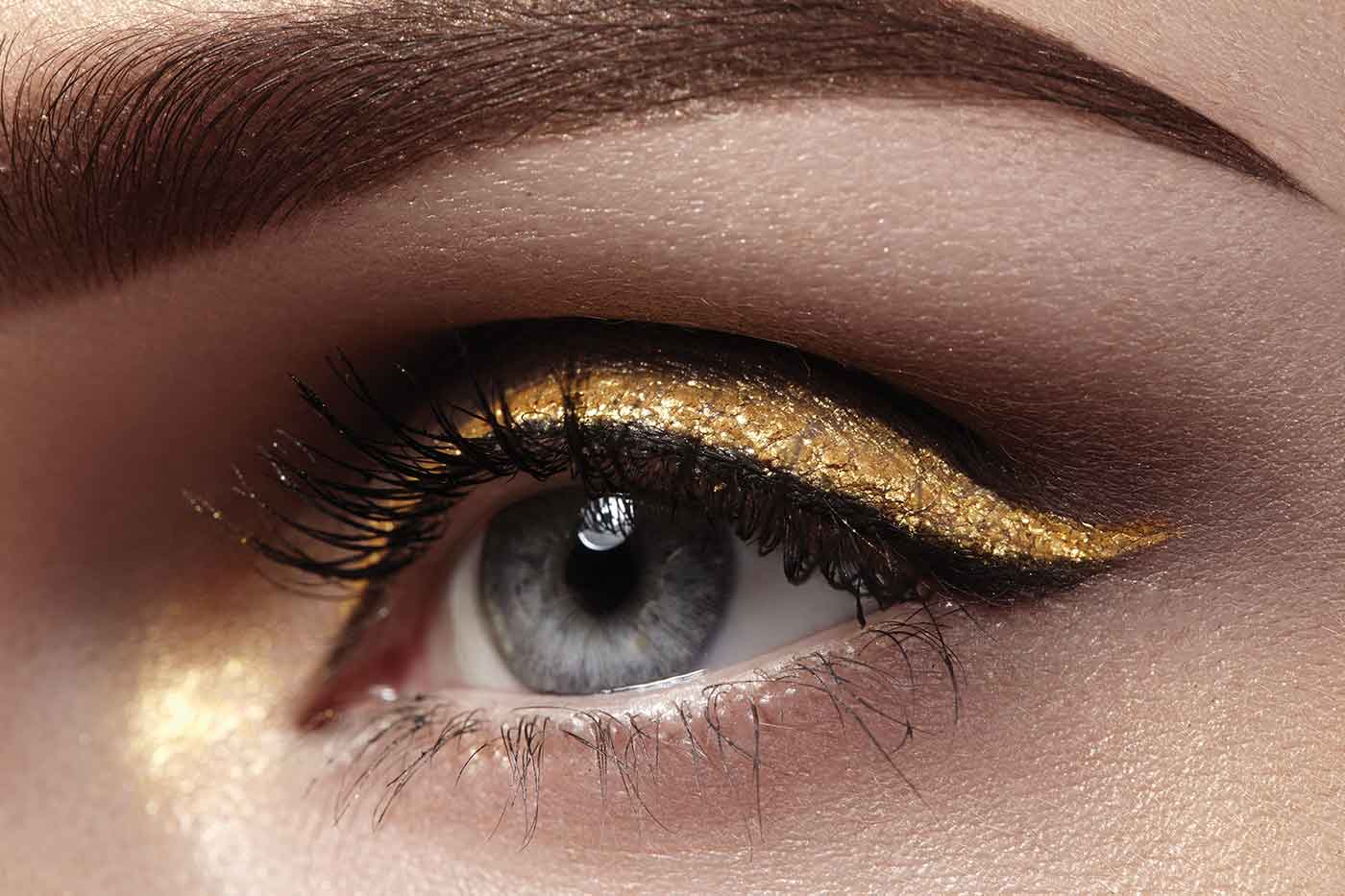 Up your client's glam quotient this Valentine's with metallic shades and voluminous lashes. Try out foiled shades like gold, rose gold or silver to give a pop of colour to the voluminous lashes.
To give the lashes the volume, curl them and add a few coats of mascara. This lengthening and curling formula lifts the lashes and makes them look fuller. Prime the lashes to give it a natural boost giving an illusion of thickness. Complete this look with a bold red lip shade for a dramatic appeal or go in for a muted shade for an understated vibe.
As the Valentine month starts, there is festivity and love in the air. So join in the love saga and glam up your clients with these Instagrammable eye makeup looks to make this month of Cupid special.