Curate special body treatments for brides and grooms to give them the perfect wedding glow with StyleSbpeak's pick of the best spa treatments in India and abroad.
Weddings are a gala event where the focus is not just looking good but it is also about feeling good. A lot of brides and grooms chart out an entire 3-month program with a proper diet plan and skincare routine. And why not! You don't get married every day.
Here is StyleSpeak's round-up of the best body treatments that spas in India and around the world offer. From caviar face masks to sandalwood oil body massage- they have it all so that the bride or groom-to-be can sit back and relish all the pampering. Be inspired to create your own special spa treatments with tips from these popular ones.
The Spa, Park Hyatt, Hyderabad – Living the royal life
Time: 3 hours
For: Brides
Go back in time to the era of royalty and indulgence at The Spa, Park Hyatt, Hyderabad, where the cultural traditions of the Mughal city seep into the spa treatments they offer. These 30 min. to 3 hour treatments blend wellness of the Nizami culture with latest products and contemporary advancements. Their Musakin or Appease ritual is meant especially for brides-to-be. In this ritual, the bride is bathed in coconut oil, scrubbed with pearl dust, and then wrapped in sandalwood. Thereafter, an almond oil massage is given to calm the nerves and relax the muscles, and lastly, she is adorned with attar. Every step and ingredient used is meant to ease the body tension, uplift the mood, and pamper her like a queen.

Quan Spa, JW Marriot, Juhu, Mumbai – Caressed by extravagance
Time: 4 hour
For: Brides and Grooms
The Quan Spa is a one stop-shop destination for relaxing and rejuvenating therapies. One of their popular rituals is a three-hour-long massage called the 'Wedding Ritual'. This tantalizing massage therapy begins with a bath in milk infused with rose petals and ashwagandha extracts, leaving a silky, smooth veil on the body. This is followed with a body polish with organic coconut oil, aromatic jasmine, elderflower, and sandalwood – making the skin soft and supple.
The bride or groom is then given a 90 minute invigorating Aroma fusion massage with the healing properties of pure essential oils followed by a facial to calm the pre-wedding stress. The overall effect leaves them feeling loved, pampered and most importantly rejuvenated!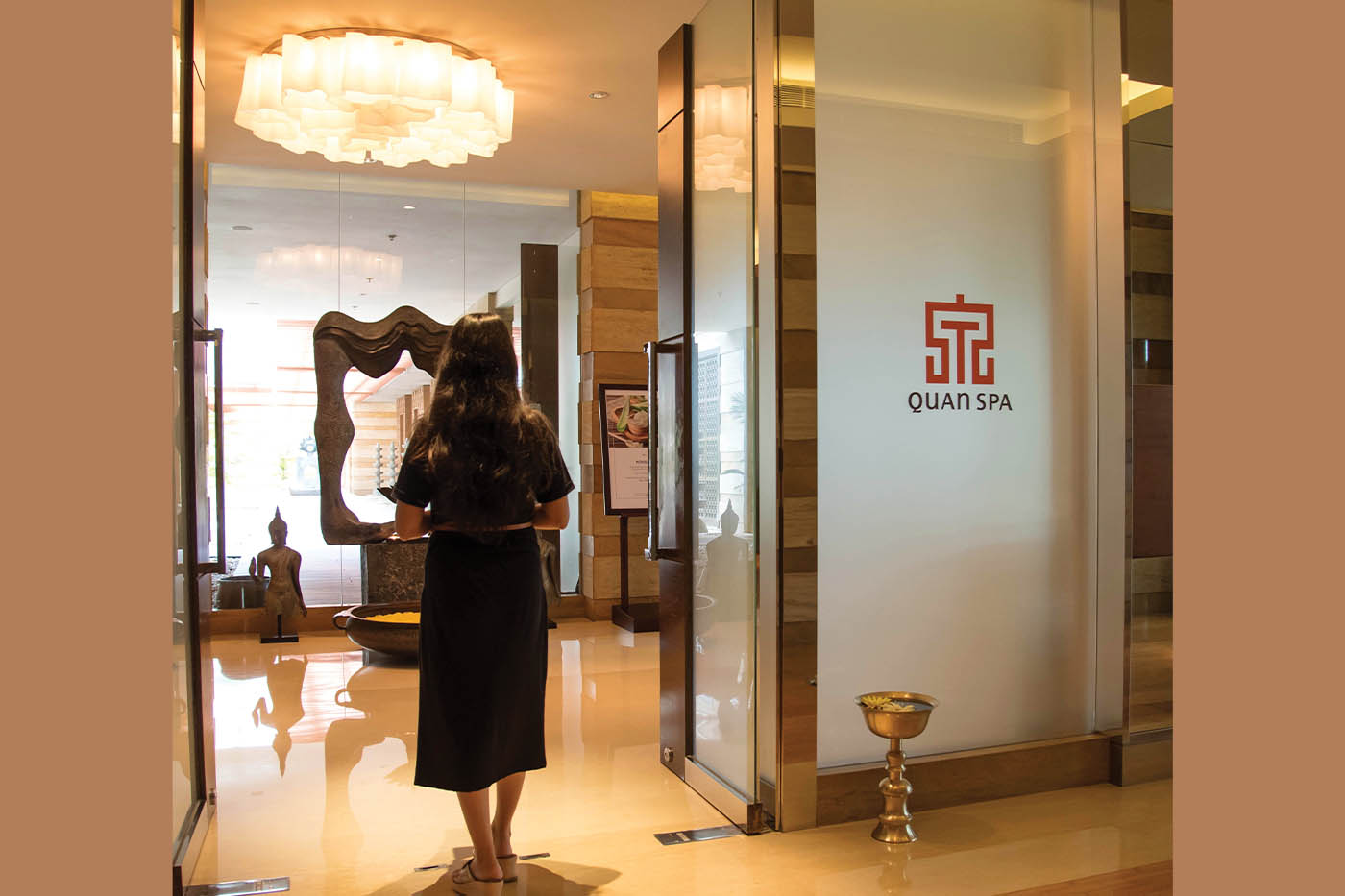 Alleviating Whispering Waters Day Spa, San Diego, USA – R&R for Grooms
Time: 2 hours
For: Grooms
The wedding day is as memorable for the groom as it is for the bride. After going through the rigors of the wedding preparations, it is time for the groom to put his feet up and indulge in some pampering. The Alleviating Whispering Waters Day Spa has the 'Perfect Groom Package', a 120-minute session of complete indulgence. It starts with a glass of Champagne or beer to unwind,
followed by a relaxing deep-tissue massage, facial, and back wax.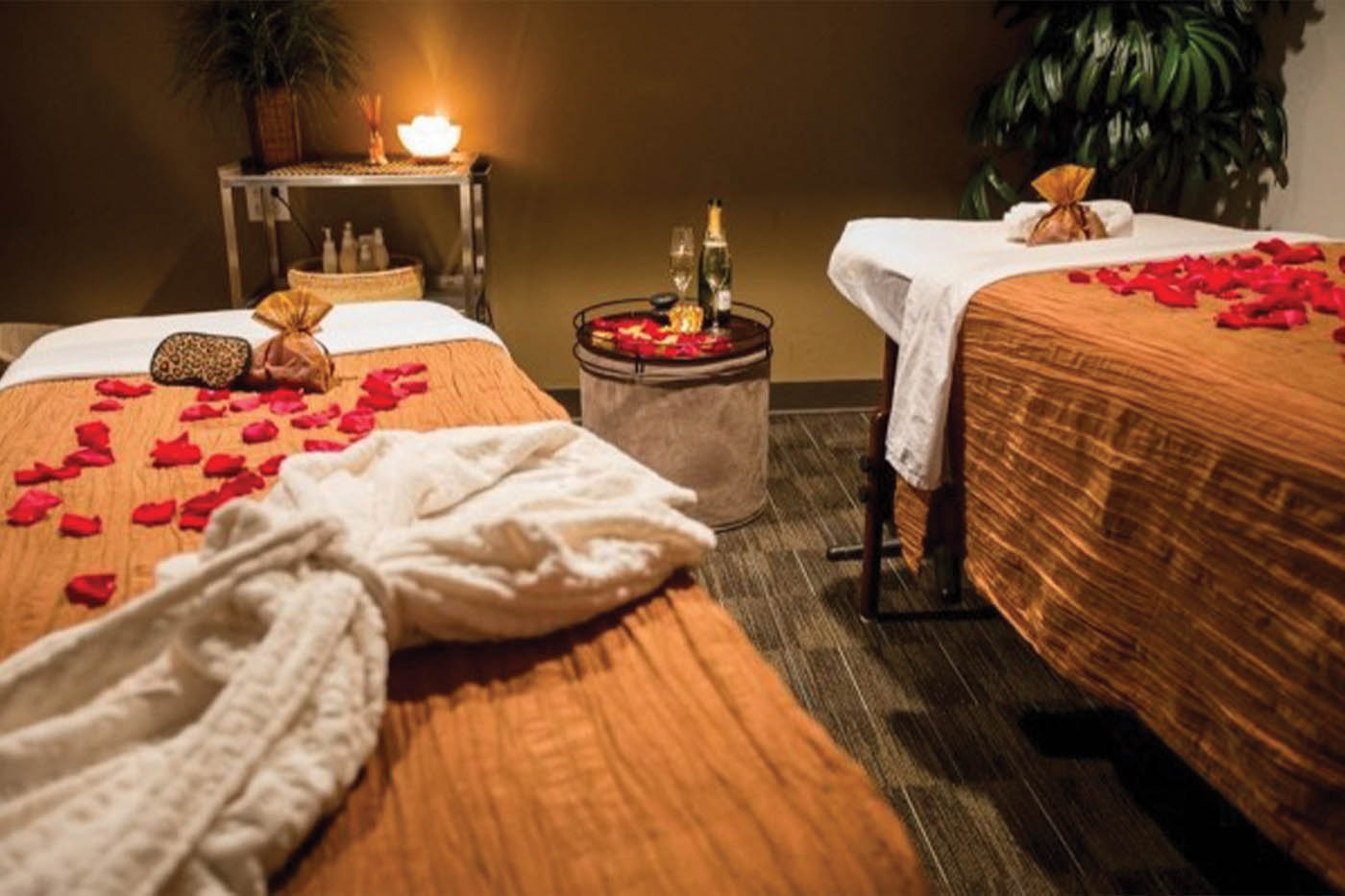 Jiva Spa, Taj Hotels, India – For the mind, body and soul
Time: 2.5 hours
For: Brides
Jiva Spa, a unique Indian Spa brand by the iconic Taj Hotels Resorts and Palaces, harmonises the body, mind, and spirit using the ancient healing traditions in a modern luxury spa setup.
The 'Sringaar' is their 'must-do' ritual for brides-to-be. It gives that effervescent bridal glow and calms bridal nerves. This two-and-a-half-hour-long therapy includes a traditional ubtan or scrub, a milk and rose petal bath, an aromatherapy massage and a mini facial.
Another favourite is the 'Bridal Bouquet', a four-week fairy tale sojourn crafted especially for brides. It begins with refreshing body scrubs and wraps. The Prithvi Mrit detox scrub is the preferred choice, along with invigorating facials like the Anna Legal Facial and the Jiva Signature facial. The treatment also includes calming meditation therapies and yoga, exotic Pada Mardana, a soothing foot massage, Prista Mardana, a relaxing back massage and Champi, an invigorating head massage. All these therapies are spread over four weeks, giving their bridal clients time to rejuvenate from within and look their best on their big day.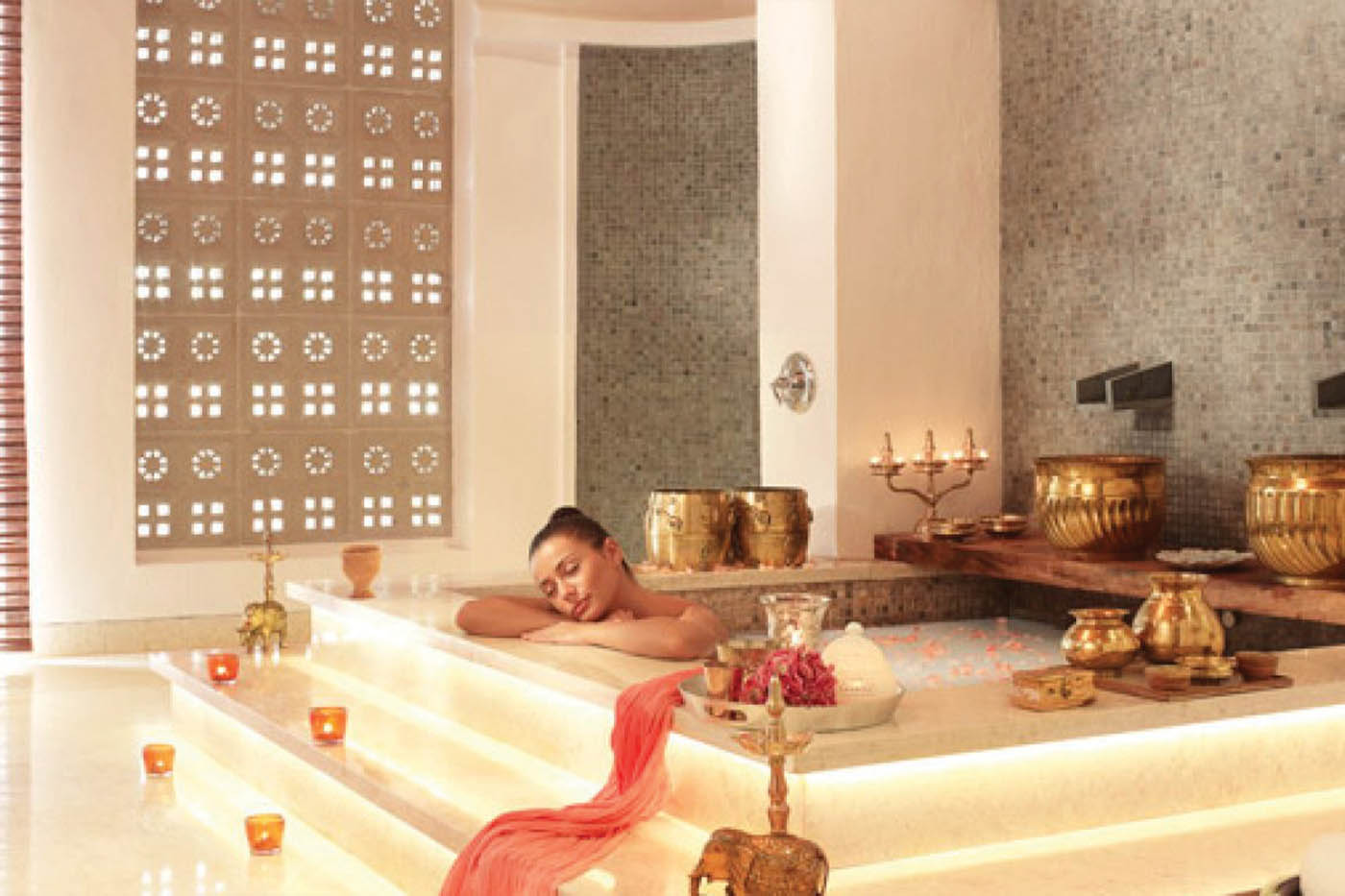 Salon Echo, Chicago, USA – Rejuvenate the soul
Time: 4 hours
For: Brides & Grooms
Soak in love for each other and relish some pre-wedding pampering at the Salon Echo with Groom and Bride's Prep Package. They have a 'Thirty-day Count-Down' package, which is just for the Grooms.
The 'For the Grooms' package is four-hours of utter bliss and includes a custom facial, brow clean-up, body polish, and deep tissue massage.
The Thirty-Day Count-Down package has a complete plan for four weeks, with the first week spent in brow design, facials and lip and eye treatment. Week 2 is all about personal grooming, from waxing to threading, followed by a luxurious body wrap and facial. Week 3 has deep tissue massage sessions to calm the tense nerves while week 4 culminates the package with body polish, facial massage, brow design and lash tint. At the end of four weeks, the bride and groom are all set for the big day of their lives.
These spa breaks pamper the bride and groom is a great way to rejuvenate them completely. Take inspiration from these spas to add some relaxing and luxurious treatments in your menu. Your clients will surely love it!