HBS is back with its 4th edition after 2 years. The show is just around the corner and by all reports, promises to be an exciting event! With the best professional brands unveiling an exciting line up of new products to try and buy at HBS, top hair and-up make experts and gurus will present their creativity on the Live Shows and The Wedding Show stage.
Over 180 contestants will vie for the top Award in 20 HBS Competition categories and Judged by a team of 30 HBS Jury members.
PRODUCTS AT HBS 2022
BLUESKY: Soft Gel Kit
This beginner friendly kit is a quick and easy way to do gel enhancements with a salon style finish, wherever you are.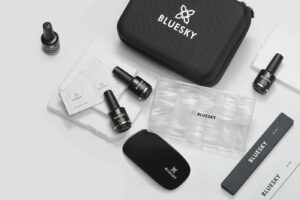 RICA: Chromoplus Colorica
A 100% Vegan real permanent hair colour treatment that is innovatively formulated with Shield P17 Skin barrier, consists of volcanic water. is characterised by 105 long-lasting shades.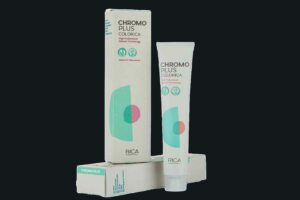 EUROPEGIRL: kiss me lip palette
This lip palette has 16 colours in a range of primary colours, nudes, berries, and neutrals designed to blend together for endlessly customizable shades.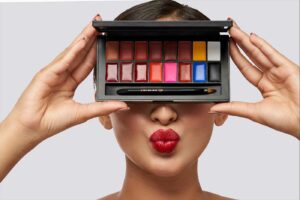 GATSBY: Hair Waxes and Hair Spray
Set your hair to your desired style with Gatsby's Hair Waxes and maintain that look with their Hair Spray.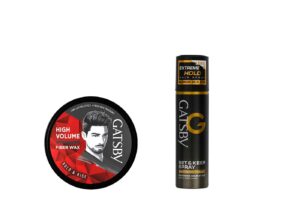 IKONIC: Dynamite Emerald Hair Dryer
This lightweight hair dryer has a lot of power and overheat protection technology for a quicker dry. This low-noise functioning hair dryer features a 4 heat and 2-speed combination.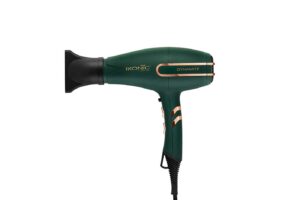 MOIRA: Complete Wear Foundation
It is powered with hydrating ingredients like Allantoin & Sodium Hyaluronate to prevent dryness and retain moisture. It provides full Coverage and Silky Matte Finish. It is Oil-free, Waterproof, suitable for Hot, Humid Weather and minimises fine lines, wrinkles & pores.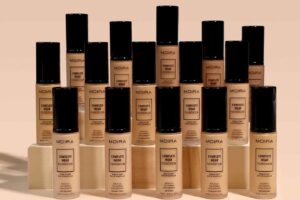 Nail Artist GMBH
Nail Artist GMBH's well-established product range extends from Gel to Acrylic to P.Gel, NailArt and all tools, all of which would be exhibited at HBS.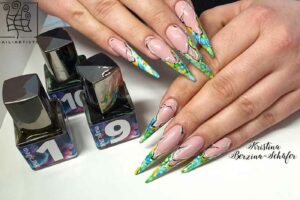 PAC: Iris Luxe One Month Lenses
These super comfortable lenses are one of the best coloured zero power lenses in the market. They come in 6 stunning shades that are suitable for every Indian skin tone.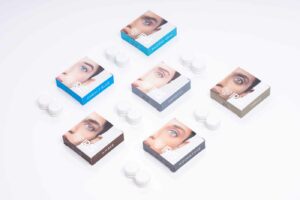 STEPON: Flow 2500+ Hair Dryer
This hairdryer is an essential styling device to dry hair post shower, style them naturally straight or glam it up in curls.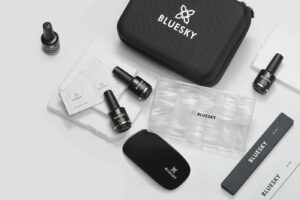 STEPON: Professional Hair Straightener
It provides multipurpose use; from wavy to velvet super sleek, straight to softer beach waves and waves to shinier tight curls.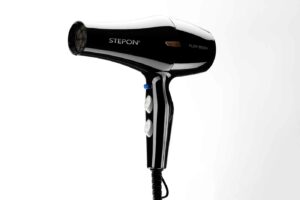 VELVETREE: Hair Straighteners
These come with ceramic coated, floating plates that give heat with the right pressure on each end. It can reach up to the highest temperature of 240°C which gives smoothness and shine to the hair.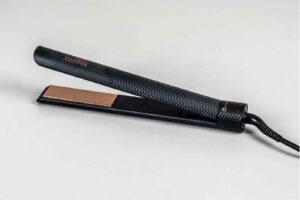 OLAPLEX: broad spectrum chelating treatment
This high -potency chelator cleans deep down to the cortex without stripping hair of its moisture and essential proteins. It removes a wide range of heavy metals, minerals, pollution, chlorine, medications, and discolouring copper deposits to create a clean canvas for optimal results from all chemical services.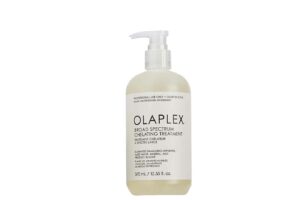 BOTANICA ORGANIC: Reform System Keratin Treatment
The treatment consists of the Hair smooth booster and shape booster. Hair smooth booster and shape booster, both treatments are done to make curly hair less frizzy, easier to style, and straighter in appearance.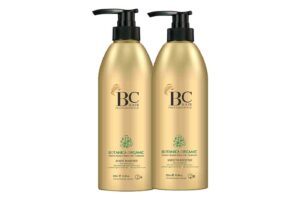 KISSTYLS: Quick Updo
This updo is handmade by woman for woman. It will be available in International/ Traditional hair styles. This easy to Apply updo takes maximum 15 Min to wear and is soft, flexible, reusable and 100% Vegan.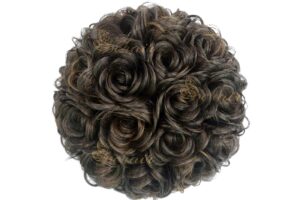 OLIVIA: Coffee Mani Pedi Kit
Filled with the goodness of Coffee, this kit helps to refresh, moisturise, tighten and remove tan while beautifying the hands and feet.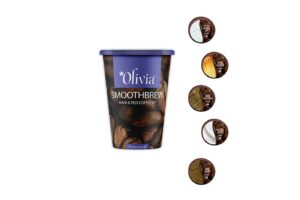 WISHPRO: Plus+ By Synoia
It makes use of a Magnetic Infusion Technology (MIT) to convert magnetic pulses into Microcurrent, Red LED, Blue LED or Magnetic Pulse technologies that help in deeper penetration of the active serums into the skin. This 1 non-invasive Device helps to do 37 Treatments and requires only 15 min per capsules.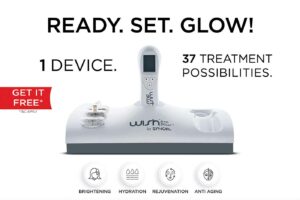 BEAUTY GARAGE: Shea Retention Treatment
This treatment provides the goodness of nature's magical condition – Shea for the hair. The Shea Retention Treatment makes the hair smooth, lustrous, and frizz-free.

GLAM: 11 in 1 Nail Care
With a blend of unique extracts and essential oils like Almond oil, Grape seed oil, Wheat germ oil, Vegetable oil, Olive oil, Coconut oil, Shea butter, Kokum butter and Vitamin E Acetate this 11 in 1 Nail Care helps to heal, grow and repair the nail while hydrating and moisturising it.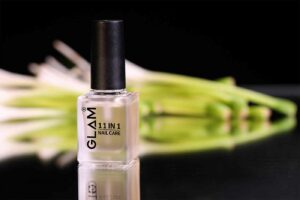 SHANGPREE: Premium Modelling Powder Masks
Gold Premium Modelling Mask- are for Firming & Nourishing
Black Premium Modelling Mask- are for Pore-refining, smoothing & purifying.
Radiance collagen Modelling Mask- are for intense Moisture, Skin Brightening.
Radiance vitamin Modelling Mask- are for More even skin tone, Skin brightening.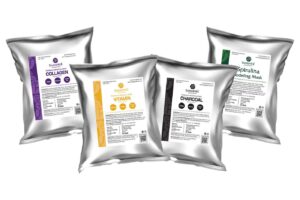 W ONE: The Original Nanoplastia
With the blend of perfectly balanced organic acids, this product gives 100% straight results on the toughest type of the hair. Nanoplastia promotes same day wash and same day colour giving you smooth, shiny, silky and non- frizzy hair.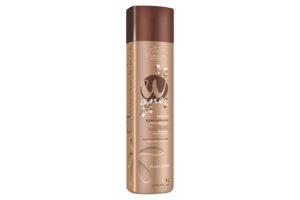 OZOMAX: BL-390-HPS Hazel Pro Hair Straightener
Designed with Rose Gold Titanium Coating on Plates to straighten and add shine to hair, this straighter comes with 230°C adjustable temperature, 2.5m long & 360° Swivel Anti-Winding Cord, the high-performance styler provides salon quality results.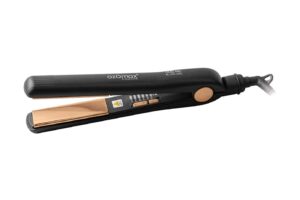 BEAUTY STUDIO: Shills Professional
The 15ml gel polish provides high quality glass and mirror finish to the nails. It will not chip or fade over time. Proper application ensures its results to last for more than 4 weeks.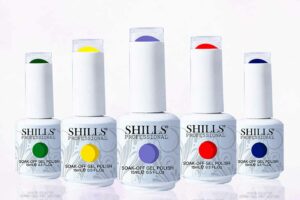 GLAMOROUS: Acrylic Liquid
It is used in acrylic extensions and to create amazing 3d nail designs using colour powders. It is a low odour liquid based anti-yellowing monomer for true colour visibility. No harmful chemicals are involved that would lead to any reaction on the nails and skin.