Ashnoor Kaur targets GenZ consumers with the launch of her affordable Makeup Brand, ColorPlay.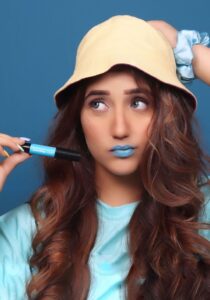 Ashnoor Kaur launched her own makeup brand, ColorPlay with an intention to target GenZ consumers. The 18- year old actress and influencer wants young Indians to be able to express themselves with ColorPlay products. The brand's first product line includes a range of bright, vegan lip crayons.
ColorPlay's maiden product offering is a collection of 12 lip crayons that include red, hot pink, neutral, brown tones with blue and black hues. All the products are PETA certified vegan and cruelty free. Rumour, Not-so-basic, and Dark Humour are the catchy names given to the products. These are available for purchase on the brand's e-commerce store.
The products have been positioned at affordable prices so as to make them accessible to the younger audience. Each lip crayon costs Rs. 495. The brand also provides its customers with an introductory offer. According to the introductory offer, the consumers can buy two li- crayons for Rs 699 and three for Rs 999.
Colorplay is a clean, conscious, GenZ-centric beauty created with an intention to let everyone express themselves with the brand's vibrant colours and affordable makeup products. ColorPlay is co-created with AshnoorKaur who prefers makeup products which are made with clean ingredients and no nasties! She believes that makeup should be non-judgemental and is a strong advocate of 'expensive doesn't mean better'.
For further information and to buy ColorPlay products, visit https://colorplay.in/
Also Read: