HBS is back with a bang! After two years of pandemic silence this exquisite Hair & Beauty Show has returned not only with much greater excitement and enthusiasm but also with amazing new additions. The show has compensated for the two missed years and has returned with all our trademark events, educational seminars, bridal shows and much more!
HBS is not only a competitive platform for the talented and creative industry artists but also a 2- day educative event to learn new techniques and sharpen your skills. With major brands and top Indian and International artists present, you can get your hands on the Industry's latest products, gadgets and services.
So, what's new at HBS 2022?
FIRSTLY – following our immensely successful 2019 show, we decided to add the only missing category in our competitions – Skin! So, say welcome to the SKINPRO Competition Category
with 4 new skin competitions!
SECONDLY, new addition is in the Conference…. where we broadened the perspective to cover everything new about Skin too.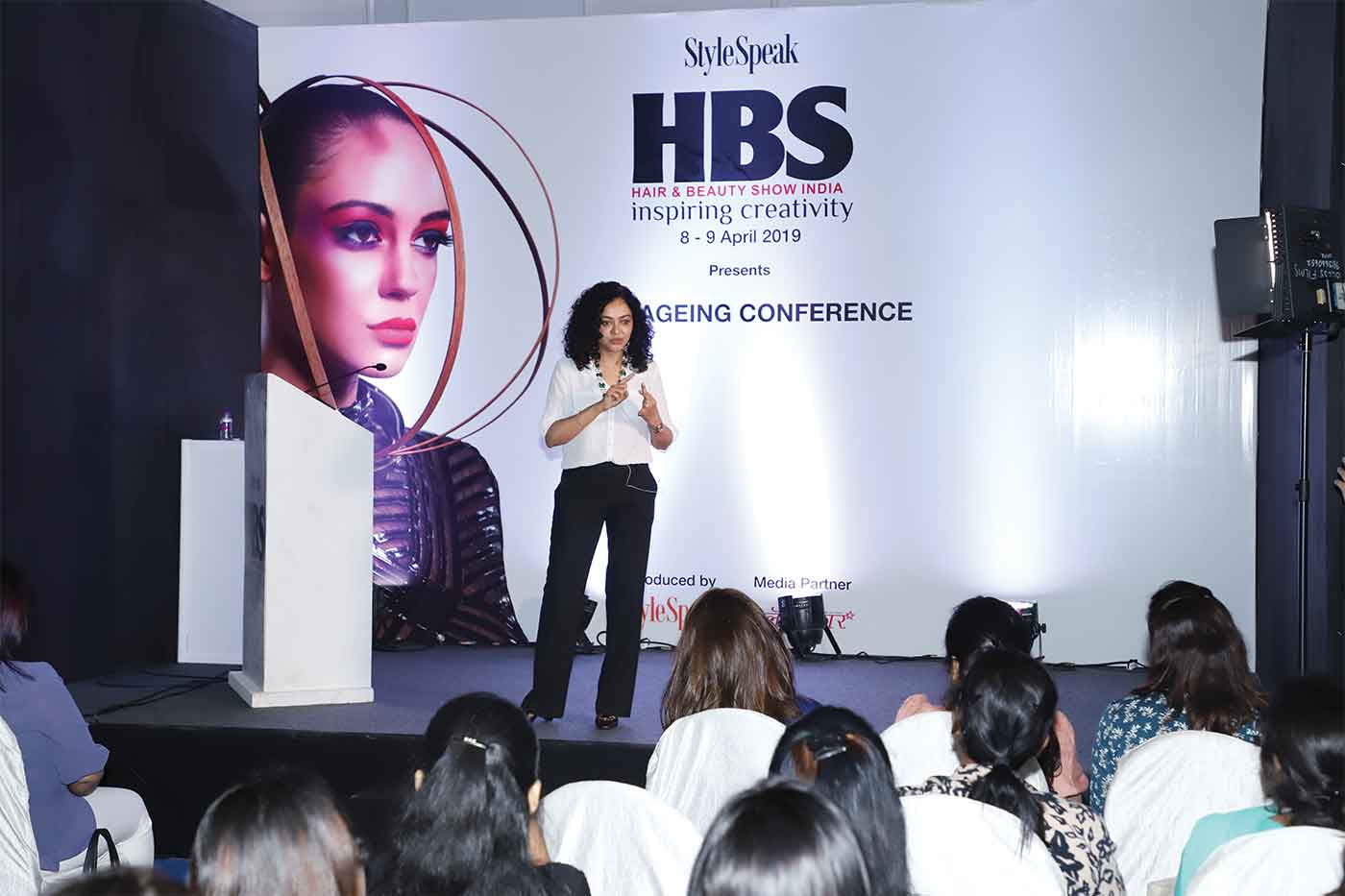 The Anti-Ageing & Skincare Conference (ASC) 2022
The Anti-ageing & Skincare Conference (ASC) offers a comprehensive program with an impressive line-up of speakers, panellists and demo sessions that focus on top Ageing & Skin concerns of Indian clients today.
The conference updates participants on the latest global advances in anti-ageing and skincare to help salon professionals stay at the forefront of this competitive industry.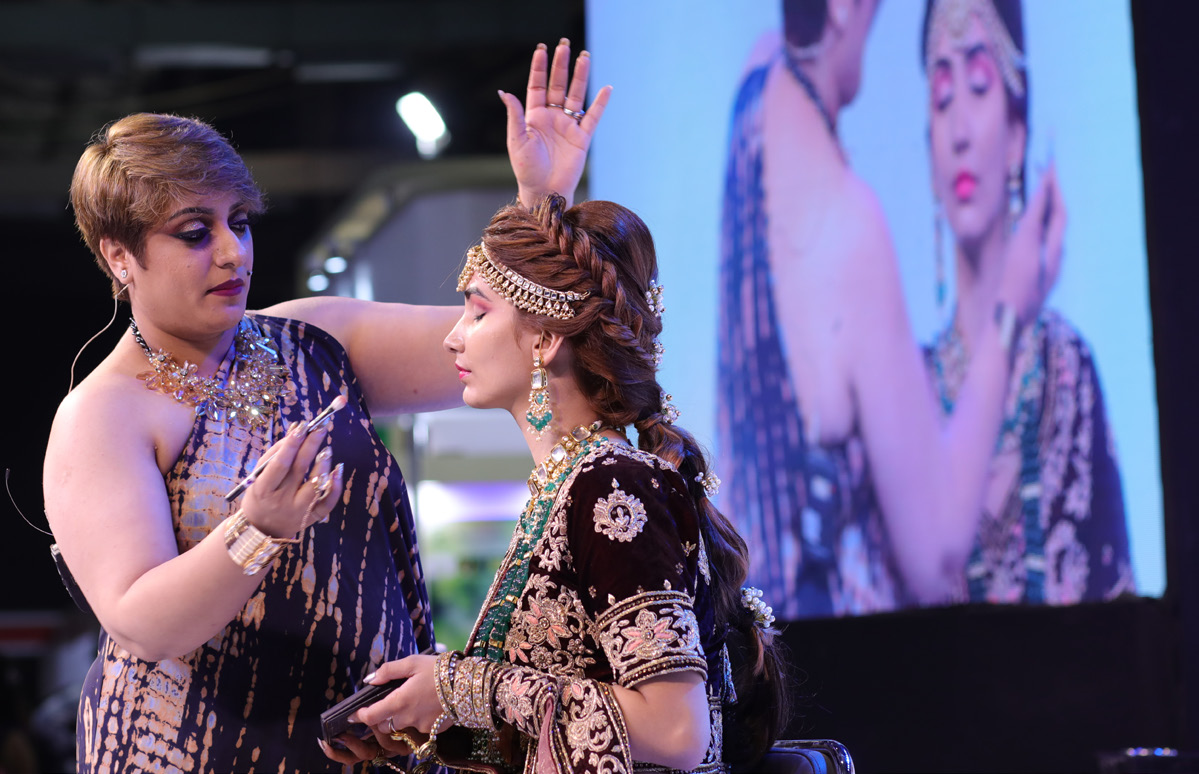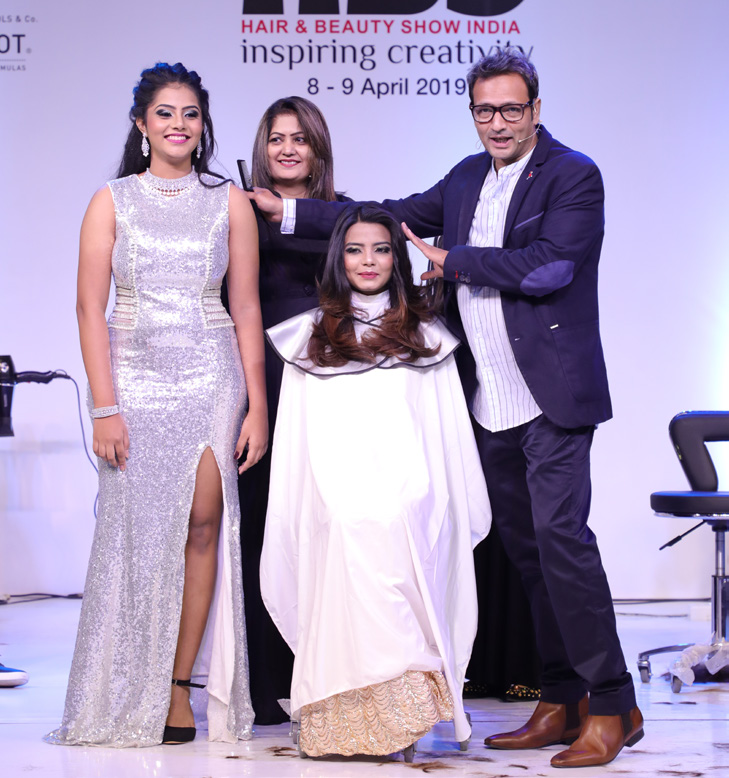 HBS LIVE 2022
These two exciting days include live education from the who's who of the industry and celeb artists. Live on-stage demonstration of creative Hair, Make-up and Nail styles, trends by Indian and International artists as well some of the leading national & international brands.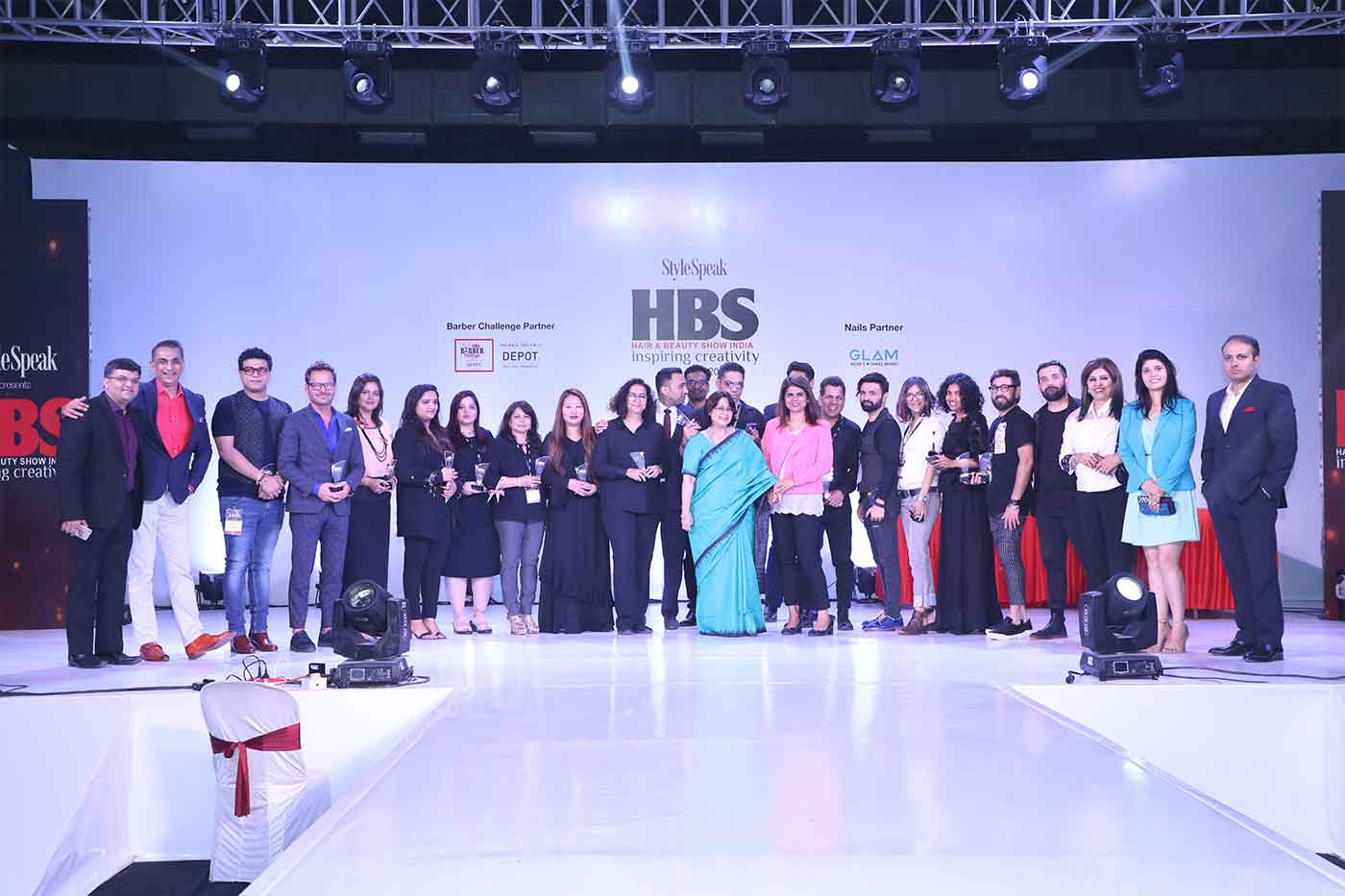 THE WEDDING SHOWS 2022
Live performances by celebrity hairstylists, make-up artists and nail technicians from the industry that educate on various styles, grooming techniques and hacks to achieve the picture perfect wedding avatars! These exclusive live shows will display the knowledge and creativity required to accomplish the brilliant Bride and gorgeous Groom looks in order to ace the wedding season with flamboyance.
COMPETITIONS @ HBS 2022
Competitions at HBS are fun and a learning experience for all our participants. Every year our participants return to the competition stronger and the competition gets tougher.
SKINPRO – NEW CATEGORY
Anti-Ageing Facial Treatment (Women)
Anti-Ageing Facial Treatment (Men)
Hair Removal Treatment (Face & Hand)
Nourishing & Brightening Hand Treatment (Women)
LADIES HAIR DRESSING
Ladies Hair Cut
Hair Colour
Red Carpet
Fantasy Hair –

NEW Competition
THE BARBER CHALLENGE
Traditional Barbering
Trend Expression
Punk Funk
Beard/Moustache
NAILATHON
Soak-Off
Salon Fast & Perfect
Bridal Chic
Fantasy en Vogue
Classique Flat Art
Online Submission
WAR PAINT
Runway Fashion with Creative Eyes-NEW Competition
Contemporary Bride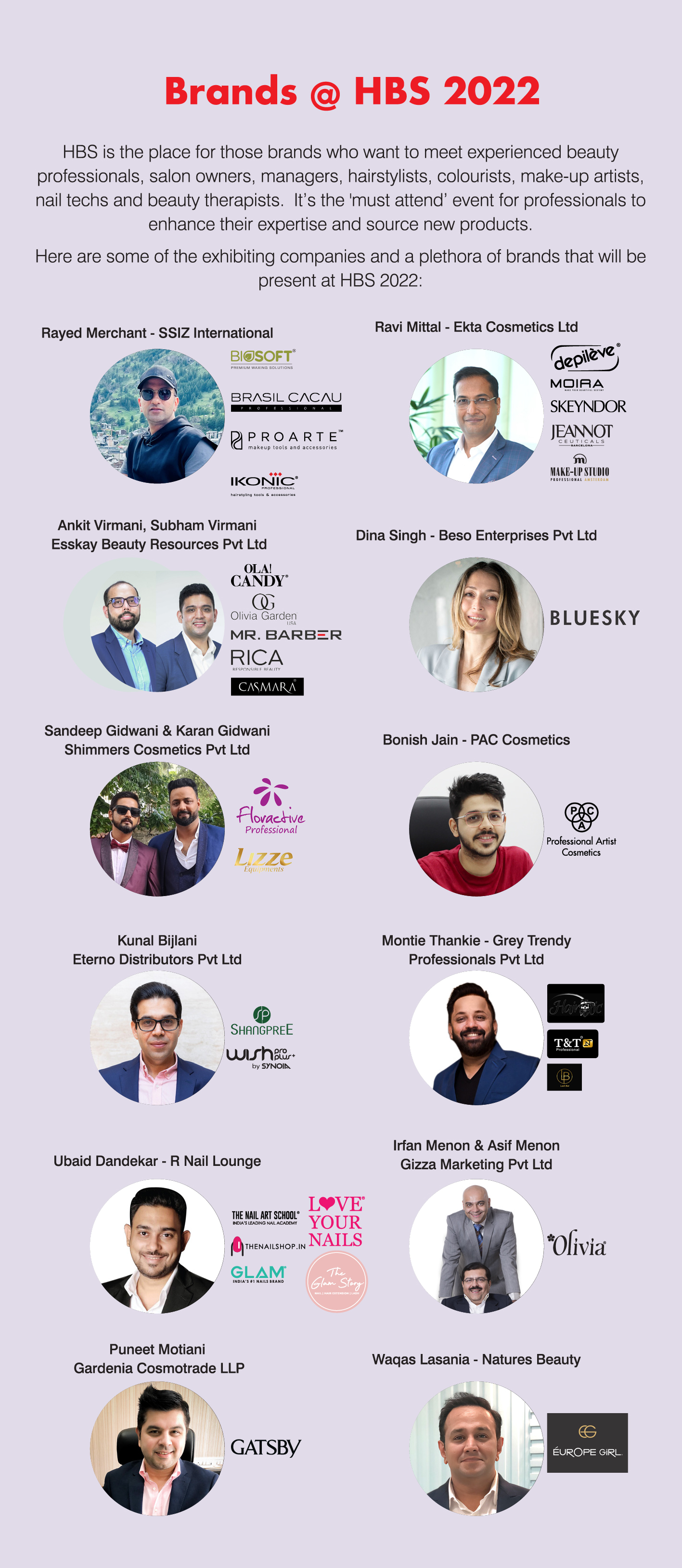 HBS 2022 JURY
Our Fantastic Jury at HBS 2022 consists of the top Industry experts with great experience and knowledge in their fields.
HAIR COMPETITION JURY
Najeeb Ur Rahman- Head of Jury
Savio John Pereira
Natasha Naegamvala
Bony Sasidharan
Placid Braganza
AdhunaBhabani
Asha Hariharan
Ryan D'rozario
Seema V. Jerajani
Vikram Mohan
Nitin Manchanda
MAKE-UP COMPETITION JURY
Richa Agarwal- Head of Jury
Cherag Bambboat
Manisha Chopra
Indra Ahluwalia
Avleen Bansal
NAILATHON JURY
Gurpreet Seble- Head of Jury
Dr. Kavita Sheth
MeerraMevawala
Shon ShonRagui
Dipika Parihar
SKINPRO JURY
Vaishali Shah- Head of Jury
AvniAmlani
Nalini Kalra
VaijayantiBhalchandra
Arpita Das
Disha Meher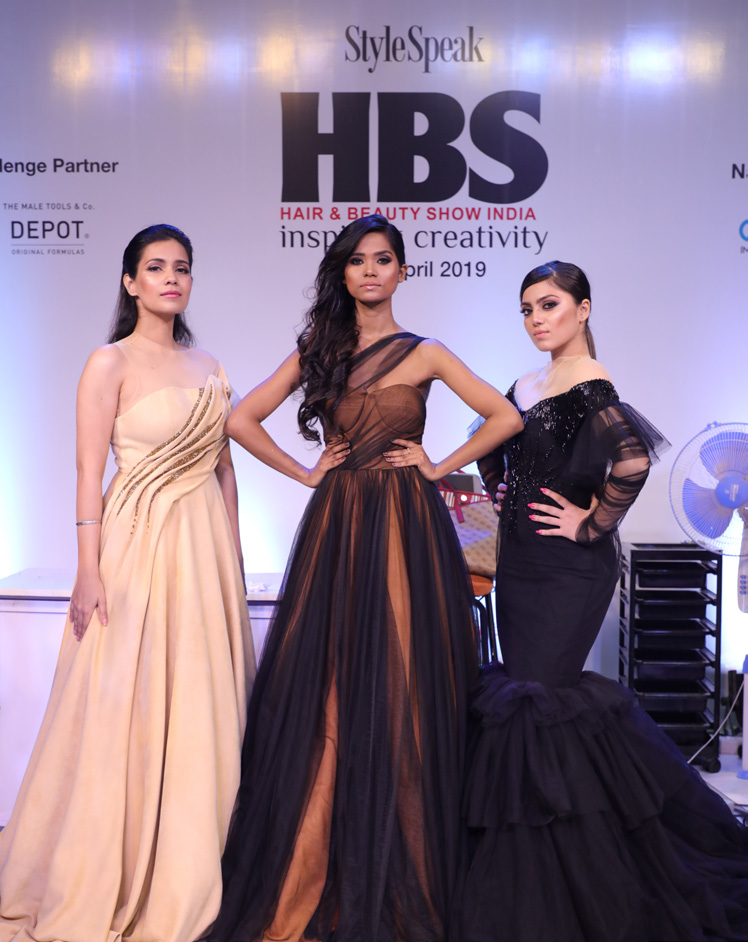 BRANDS @ HBS 2022
HBS is the place for those brands who want to meet experienced beauty professionals, salon owners, managers, hairstylists, colourists, make-up artists, nail techs and beauty therapists. It's the 'must attend' event for professionals toenhance their expertise and source new products.
This year brands have some exciting launches at the event.
Here are some of the exhibiting companies and a plethora of brands that will be present at HBS 2022:
SSIZ International – Ikonic, Cadiveu, Proarte, Biosoft and more
Ekta Cosmetics – Makeup Studio, Skeyndor, Depileve, JeannotCeuticals, Moira Beauty
Esskay Beauty – RICA, Mr. Barber, Ola Candy, Casmara and more
Beso Enterprises – Bluesky
Shimmers Cosmetics – Floractiv Professional, Lizze
PAC Cosmetics – PAC
Eterno Distributors – Shangpree, Wishpro
Grey Trendy Professionals –T&T Professionals, T&T Institute, Lashbar, Hairotic
R Nail Lounge – Glam, The Nail Art School, The Glam Strory, Thenailshop.in, Loveyournails
Gizza Marketing – Olivia
Gardenia Cosmotrade – Gatsby
Natures Beauty – Europe Girl