How to choose the right lighting to enhance your salon or spa space.
Walk into a salon or spa and you will find that the look feel of the place immediately makes you feel more upbeat or calm. A big role is setting this change in your mood is the lighting of the space.
A salon, with well-planned lighting has a great impact on how the clients feel and look. Moreover, good lighting is also important for professionals to work with the utmost accuracy. Proper lighting is also therapeutic. Hence, spas usually have specific lighting depending on the theme of the facility and treatments they offer.
If you are looking for lighting solutions to raise the ambience of your salon or spa, we bring you insights from lighting experts and architects David Gilbey,Head of Creative Lighting at NDYLIGHT, Adreesh Chakraborty, an award winning architect, Founder, 42mm Architecture and The Earth Home and Sanjyt Syngh, Interior Architect to help you choose the right lighting for your salon and spa.
Design It Right
"Lighting is one of the essential elements, along with the materials used in the space and Biophilic Design elements that help to create harmony, atmosphere, and emotion in the space. Layers of light are used to establish the tone of the environment and in such spaces, the contrast between light and shadow has an important part to play," says David Gilbey.
Selecting the right lighting design for a salon or spa is as important as choosing interior designs, pieces of furniture, equipment, paints, etc. "Lighting is often a misunderstood and overlooked aspect of design that has a tremendous impact on the functionality and our health. It is of utmost importance in the wellness and beauty industry, which caters to the well being of its clients, not only through service but also by the quality of the environment the service is being provided in," says Adreesh Chakraborty.
" Lighting is often a misunderstood and overlooked aspect of design that has a tremendous impact on the functionality and our health."
Adreesh Chakraborty, Founder, The Earth Home
Aesthetic Response To Colour
Ambience and aesthetics, when setting a theme, can be made by the accurate use of lighting. According to David, warm light and warmer colour tones work best in relaxing spaces such as therapy rooms, whereas cooler tones and colours can work in nail and beauty rooms. The more visual contrast used, the more sophisticated will the space appear. White task lighting also works well as a contrast to warm surrounds and vertical surfaces.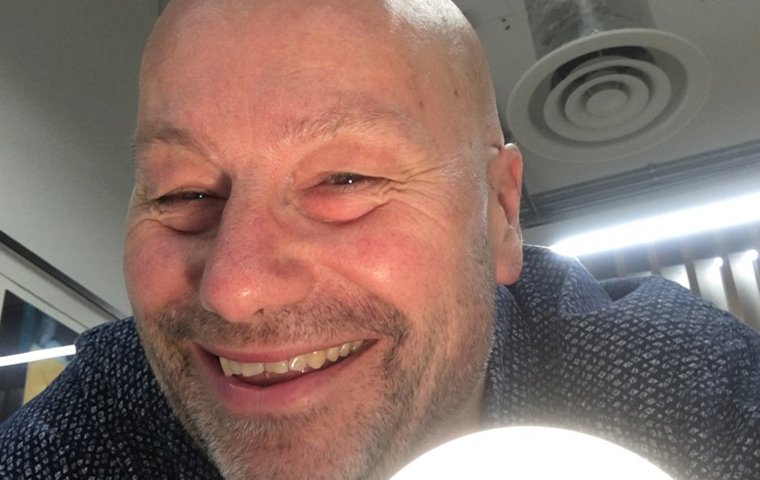 " Depending on the interior surfaces, warm surround and cool task lighting could be a cooler and a more clinical space."
David Gilbey, Head of Creative Lighting
Creating Harmony
Overall, a room colour is a combination of flooring, wall, doors and panelling and ceiling finishes, soft furnishing, furniture, art and accessories, etc. Adreesh Chakraborty says "In interior design, all these elements should be harmonised to create a palette for the particular space. Lighting should be used to enhance this palate rather than subduing it or creating undesired results, like, a bluish-white lighting source will hide the warmth of a wooden floor, while a warm yellowish fixture will render a white stone flooring as cream."
Light Your Salon Accurately!
Brighten Your Reception/Waiting Area
Reception and waiting areas are public spaces that cater to multiple functions such as consultation, billing or just waiting for one's turn. According to Adreesh, being a transitional space from outdoor to indoor it should be well lit but should relax the person walking in. Areas for billing should be brighter while areas for interactions and waiting should be dimmer while allowing casual reading without straining one's eyes. The overall colour of the light should be warm to warm white, depending on the interior design.
"In a lot of salons, this area is also used for displaying and retailing products. For the products, it will have to be focus lighting," says Sanjyt Syngh.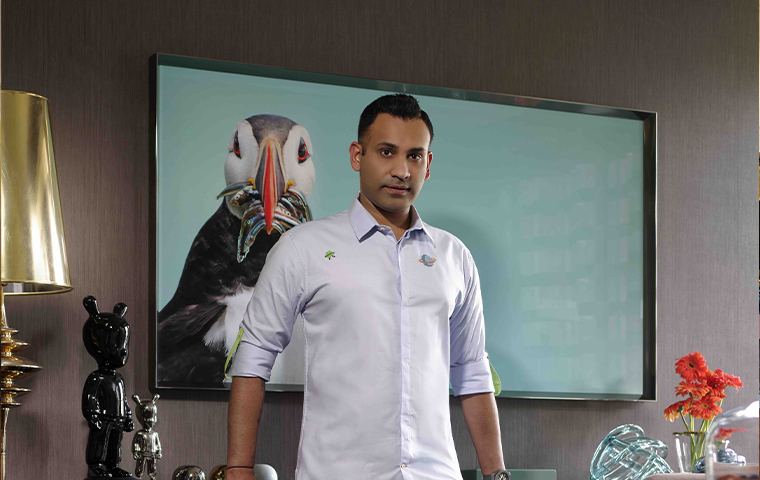 " When it specifically comes to salons and spas –lighting is designed as per the area"
Sanjyt Syngh, Interior Architect
The Mani-Pedi Area Lights
"Depending on the interior surfaces, warm surround and cool task lighting could be a cooler and a more clinical space," advises Gilbey. While lighting this space, the number of chairs and equipment involved should be noted as this area often has general illuminance. According to Adreesh, this can be achieved with warm indirect lighting from the ceiling or walls while more white focussed task lighting can be used for the working areas. The walls should not have bright spots of light like exposed wall lamps, hot-spots or scallops so as to ensure visual comfort for the client. Small dimmable reading lights can also be introduced.
Beautify Your Therapy Rooms
Therapy rooms of a salon generally have a soothing effect. Having efficient task lighting will help the therapist to perform efficiently creating a comfortable environment. "Deep recessed lights with narrower beam angles and dark reflectors which cut off glare can be used over the working area along with dim, indirect lighting from ceiling and walls for general illumination," advises Adreesh.
Style the Hairstylist's Workspace
Lighting the hairstylist space is quite a challenge. It's important to make sure the lighting is uniform, but at the same time the aim should be to minimise unwanted shadows."This space would definitely need task lighting above the chair so the hairstylist can see what they are doing. On the mirror you would need accent light that bounces light on the customer," says Sanjyt Syngh.
Illuminate Your Spa Well!
Soothe Your Reception/Waiting Area
Spa reception areas should immediately relax a person coming in. There should be some diffused natural light during the day, which can be achieved with screens or translucent fabric blinds. "The overall lighting should be warm and as indirect as possible to avoid spots and glare. Indirect lighting can be incorporated both within walls and ceilings. Architectural lighting can be avoided completely and space can be accessorised with hanging lamps/ chandeliers, floor tamps, table lamps and even with candelabra," explains Chakraborty.
Rejuvenate Your Therapy Rooms
"Spa therapy rooms should have only warm dimmable indirect lighting on the ceiling. Warm (2700°K) dimmable wall lights, scones, and foot lights can help create a great ambience for the body to feel at ease," says Adreesh. According to Sanjyt, therapy rooms will be a mix of task lighting and ambient lighting. Ambient lighting can be used for massage sessions, whereas task lighting can be used for treatments like facial, body scrubs, etc.
Lounge Area Lighting
The lounge is always used for relaxation, which is usually the time before, after or in between treatments. This area has to evoke a sense of serenity. "For the majority of this space, ambient lighting should be used. But areas where the tea, water, coffee stations are placed –you would need task lighting," explains Syngh. According to Chakraborty, lounge areas should have diffused sunlight if possible. Otherwise, general ambient light should be warm – around 3000°K with enough light to read comfortably but dim enough to not induce alertness in the body."
Your salon and spa lighting design project should be ready well in advance, even before you start renovations and incorporate the general interior design. It's essential to know what variety of lighting goes where from the very beginning as it influences the interior plan."Lighting is divided into multiple categories such as ambient lighting, task lighting, accent lighting, focus lighting, and natural light. It takes a mixture of all these to create a space. When it specifically comes to salons and spas –lighting is designed as per the area," adds Sanjyt Syngh.
To sum it up, keep lighting as a top element while designing your salons and spas. The colours and ambience has a huge impact on them psychologically which actually brings them back to you.
Lead Image credit: shutterstock.com