A deep dive into how you can make your compact salon look open and spacious
Interiors of a salon can provide positive vibes to clients through their design. A memorable salon experience starts with the salon's interesting interiors and soothing ambience coupled with great customer service of course.
However, many salons cannot offer the lovely experience of a well-designed salon to their clients owing to limitations of space. Smaller salons that face space constraints can benefit from information on design and placement techniques from experts.
StyleSpeak brings to you expert tips from Punam Kalra, Interior Designer & Creative Director, I'm The Centre for Applied Arts and Ravish Malhotra, Founder of RMDA – Architecture and Interior Design Studio on making your salon look spacious.
Ravish Malhotra shares pointers to keep in mind before commencing a salon design
Location
Space of covered and open area
Natural light
Map of the salon — reception, waiting area, hair cutting and styling area (mainly in the hall) and separate areas as rooms for bridal makeup, spa and treatment area
Water Closet for a smooth drainage outlet in the salon
Power of Furniture Placement
Making your salon space cluttered by adding too much furniture will only make the salon look crowded. Instead, opt for light-weight and straight furniture that comes with enough storage space. "It is essential to use multifunctional furniture which is compact and easier to handle. Simple, curvilinear furniture with bold curves and a few statement pieces like distinctive sofa chairs, reception desk, geometric tables etc. will add visual depth to any space with their juxtaposed multiplanar voluminous forms," says Punam Kalra, Interior Designer and Creative Director, I'm The Centre for Applied Arts.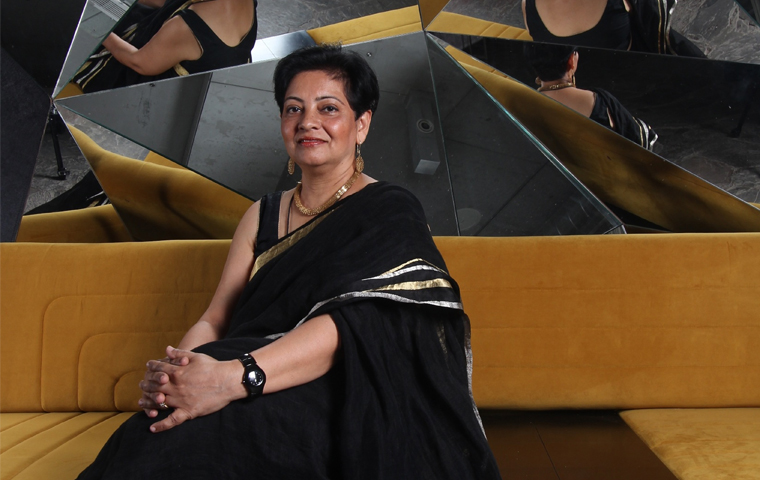 "Balance, rhythm and harmony are crucial elements in salon designing, and the interiors, a communication between people and their environment."
Punam Kalra
Interior Designer & Creative Director, I'm The Centre for Applied Arts
Colour Coding
Go for a colour palette (maximum two to three colours) that is soothing and pleasing on the eye and apply to all your shelves as it adds structure, balance and elegance to the space. Ravish Malhotra, Founder of RMDA – Architecture and Interior Design Studio says, "Don't use bold colours as it will make the room and space look small. Instead, opt for light and pastel shades. The beauty of space can be enhanced with some colourful furnishing, paintings or artifacts."
The Art of Accessorizing
Accessorizing your salon is a great idea but going overboard is not.
Adding a gigantic art piece or a large vase with beautiful plants will grab more eyeballs than stuffing too many little things in your salon. Ravish Malhotra states that accessories could be a game player in the designing of the salon. Salons can choose from a wide range of accessories especially the abstract ones, they enhance the look and can make the area look spacious. Punam Kalra adds that no detail is too small in a salon and minimal ceramic hanging
planters, vases with fresh or dried floral arrangements, along with modern materials creates, minimal and modern spatial highlights.
Add Life with Lighting
Lighting is one of the major aspects of the interior designing of a salon as it adds to the atmosphere of the salon. Punam Kalra says incorporating natural lighting is ideal, whereas warm bulbs work better to soften the look and enhance the features. Vintage to contemporary lighting from the ceiling, to exclusive master light pieces accentuate the decor setting. LED lights are also in trend with colour change option which could be the best bet for salon owners while taking the utmost advantage of good natural light as well, adds Ravish.
Magical Mirrors
A mirror is a huge element of the salon functionality. It can make or break the harmony of the salon's interiors. Punam adds that the choice of mirrors is based on interior style. For instance, framed mirrors add a homier aesthetic, while naked mirrors add a sleeker look. Mirror placement should complement the lighting so that they don't reflect the lights causing glare inside the salon.
Unique interiors are those that create a distinctive identity for your brand while enhancing the salon experience of a client. "Compact salons should be designed to maximize the functional storage, aid easy navigation and circulation, create visually fluid and comfortable spaces, and minimize both visual and functional clutter," signs off Punam Kalra.
Don't allow lack of space to impact the functionality of your space.
Just look around your salon and check for what you can change to make it more attractive and spacious.
Ravish Malhotra sheds light on the Do's and Don'ts of designing a compact salon
Do's:
Check the water supply and its pressure
Use best of natural light
Use dark shade upholstery, as it will save from stains
Make more space for storage by using multi-utility furniture
Don'ts:
Dark shades on walls – makes the salon look small
Don't block the space with extra or bulky furniture
Too much of mirror placement – keep it minimal and functional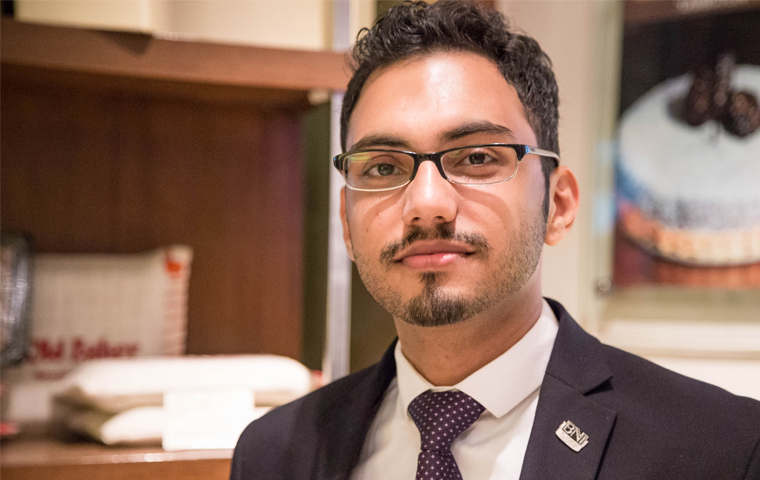 "Lighting and mirrors are major elements and an integral part of salon design and functionality."
Ravish Malhotra
Founder of RMDA – Architecture and Interior Design Studio