This compact Navi Mumbai salon offers great professional services with magical results!
A combination of creativity and hard work is what this compact grooming salon is all about! Yogi's Hair & Beauty Studio, located in Navi Mumbai may not catch your eye in the first go, but the magic happens when you walk in. Launched by Yogesh Chaudhari in 2009, the salon has been a favourite of the locals in and around Navi Mumbai including TV actors and social media influencers. The 350 sq. ft salon is designed to feel spacious and is warm and welcoming with its ambience. Most importantly, it was a great experience to have a hair treatment especially after months of being indoors with the on-going pandemic.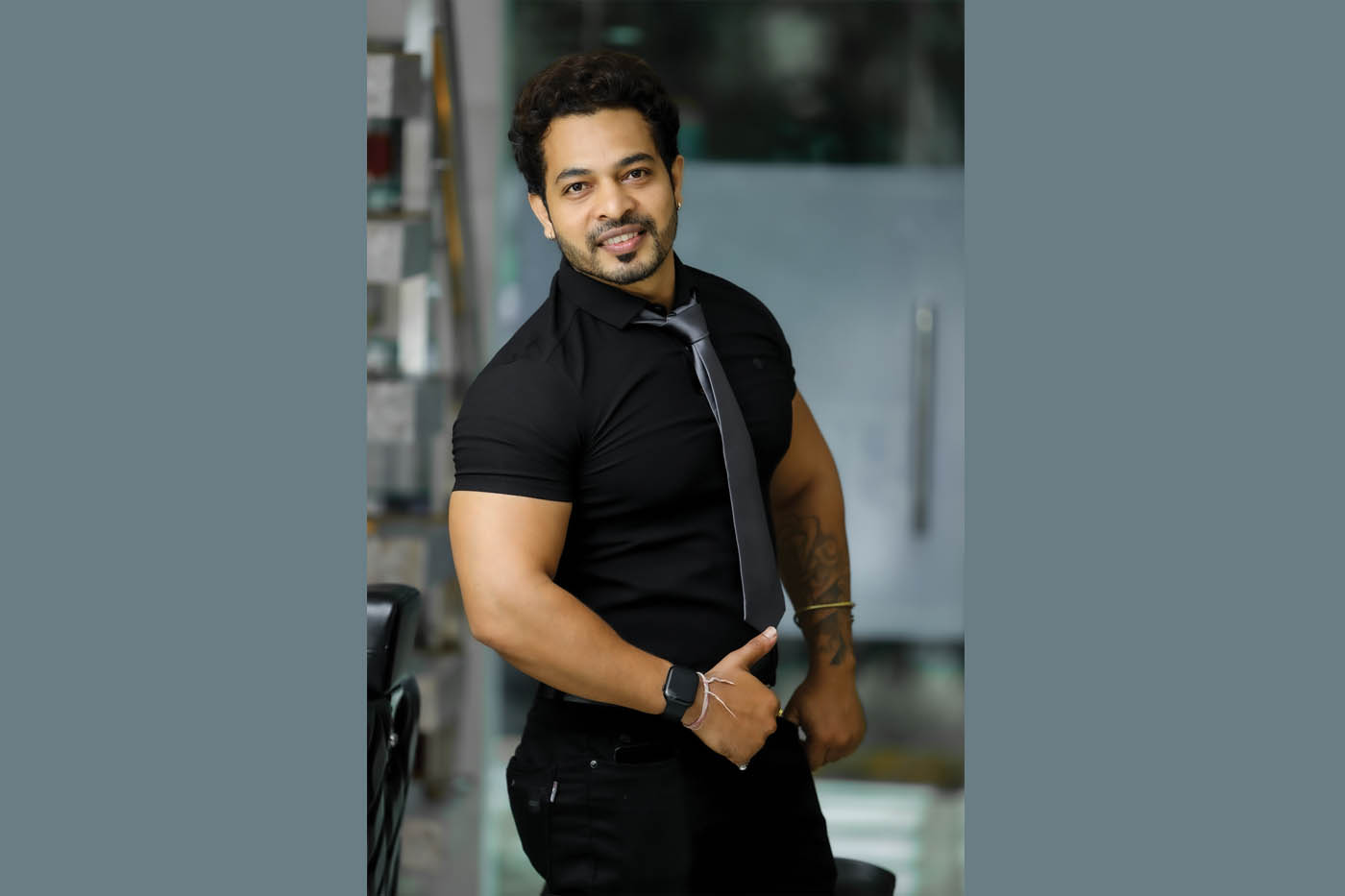 "I believe in being updated with every aspect of learning and I inspire my staff to do the same."
Yogesh Chaudhari

Monochromatic Interiors
Colors play a vital role for every indoor space and the choices you make, influence the look of the space. The whites chosen by Yogesh make the salon look wide and spacious and the black cutting chairs make a perfect contrast. There are four hair stations with tall rectangular mirrors, one shampoo station and one mani-pedi chair in the studio, which has a slightly smaller room with a single hair station too where I was comfortably seated with a cup of black coffee and a magazine to enjoy.
The lights in the studio were a combination of warm white and yellow chosen especially as lighting is most important for the stylist as well as the client to have a clear picture of any haircut or hair colour.
Treatments & Services
While Yogi's offers a range of services, here are a few of their select ones.
>Hair: Dreadlocks, extensions, perming, tattooing, cut and colour, keratin treatments etc.
Make-up & Beauty: Mani – pedi, bridal and party make-up, o3+, Oxyblast.
While I was given a choice of what I'd like to try, I chose a hair treatment. My stylist Rohan started with checking my hair texture and asked me about my previous treatments, products I use etc. and suggested the W One Premium Nanoplastia Hair Treatment to treat my
extremely dry, frizzy and damaged hair. Although similar to a keratin procedure, it's slightly different as it's a one-step treatment. The product is loaded with amino acids that strengthen and heal the hair from its roots.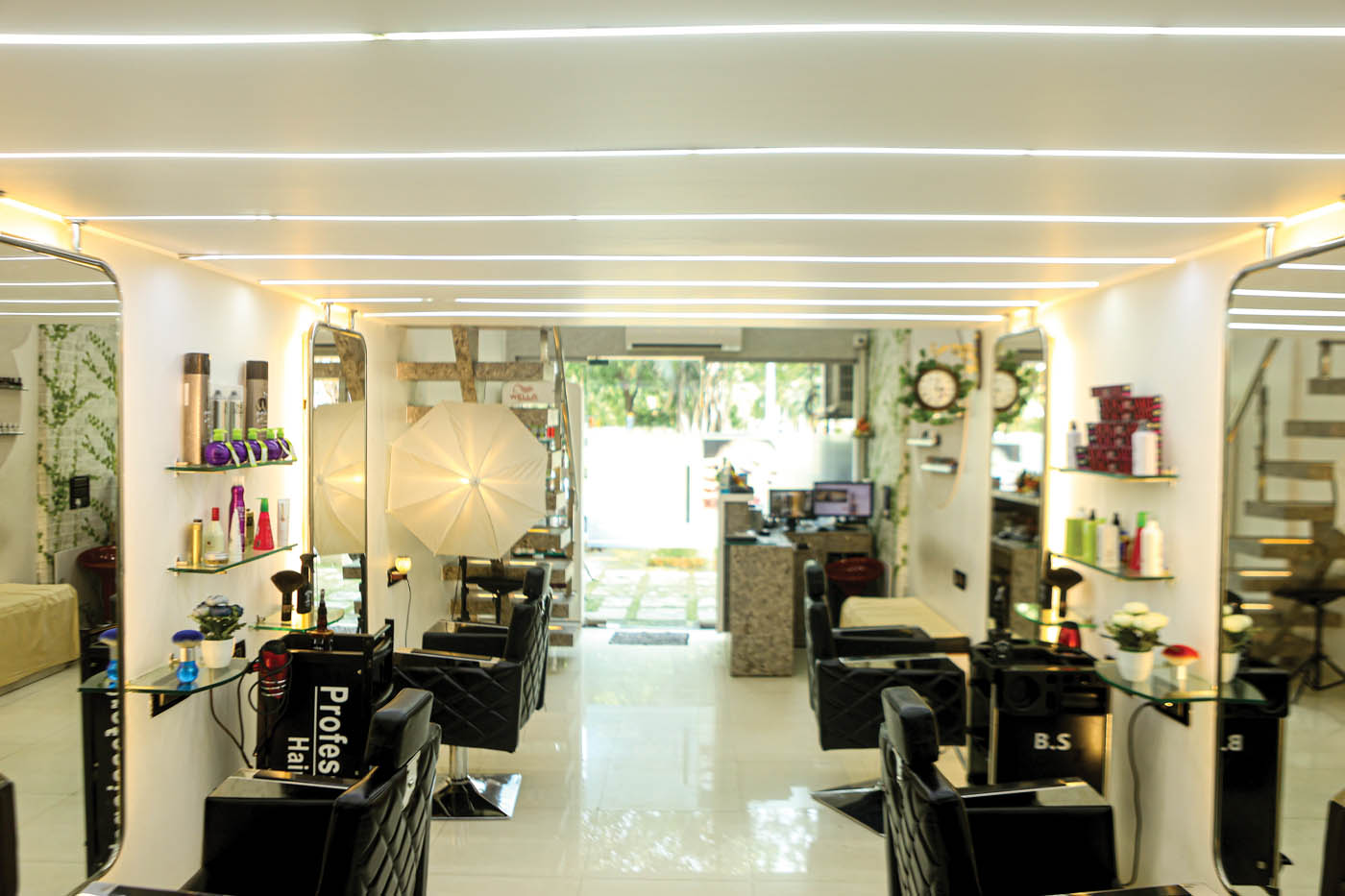 Post-treatment, my hair felt stronger, softer and shiny with better movement than before. The best part of the whole procedure was my stylist shared with me the treatment benefits and quick tips on the right hair washing practices.
Staff Management and Training
Trainings are conducted every 20 days for skill enhancement. This also includes important aspects like body language, communication skills and conflict management. For educational trainings they usually enrol with institutions and brands whenever they are conducted. "I believe in being updated with every aspect of learning and I inspire my staff to do the same," says Yogesh.
Brands
Brands are the most important aspect in the growth of a salon's business. Clients have become more aware about brands these days, making it quite clear that brands do make a huge impact on the client's mindset and opinion about a salon. Among hair brands, Yogi's uses L'Oréal, TIGI, Schwarzkopf, Floractive, O3+, Relevance, Cheryl's, MAC, Colorbar. They're also working on launching a professional haircare brand of their own.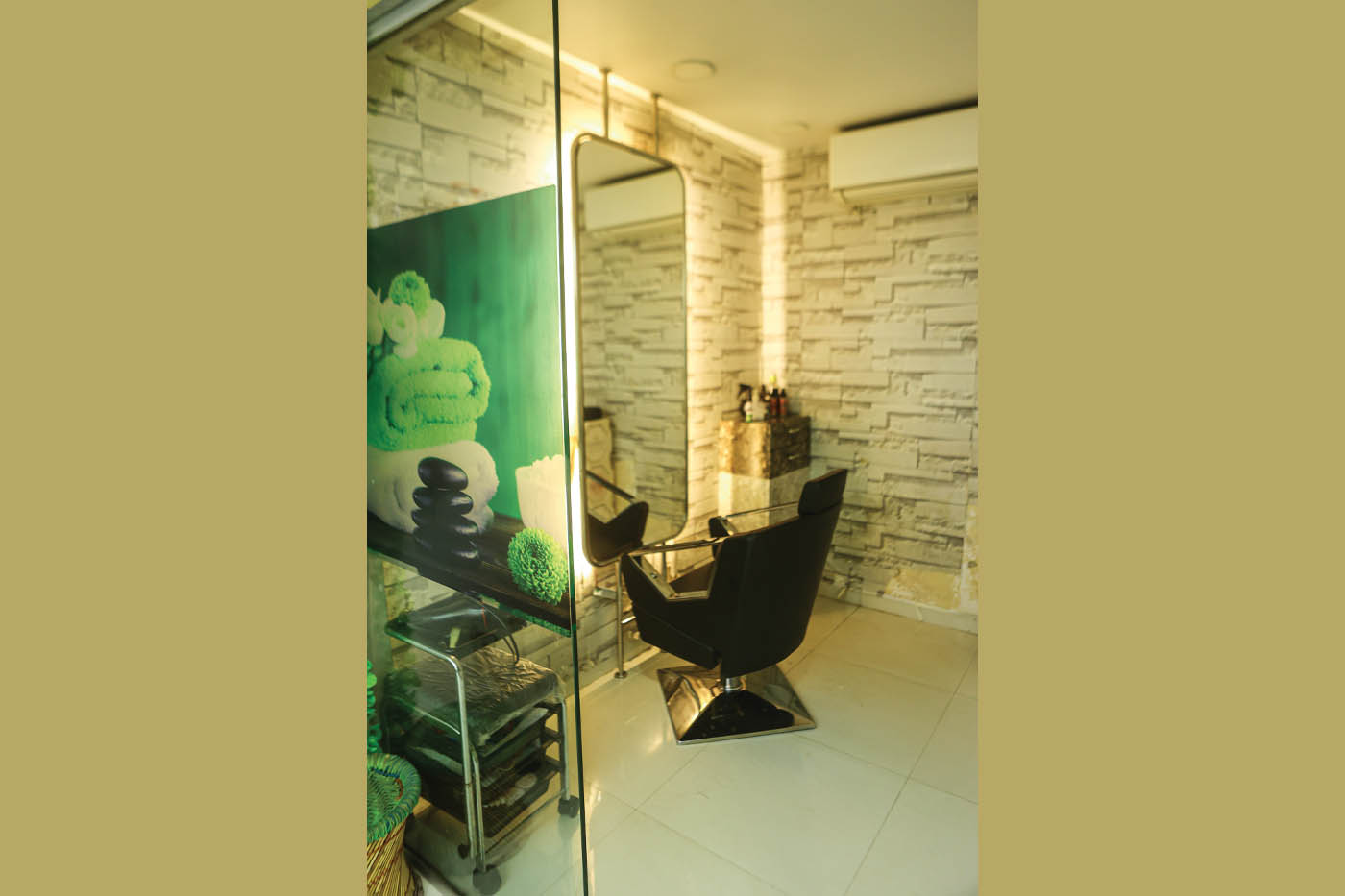 The Salon's USP
The speciality at Yogi's is hair colour. While there is a huge misconception many clients have about hair colour, the team is bang on with their skills in getting clients choose what best suits them making them feel beautiful with magical results!