"We believe the salon industry will need to offer more reasons now, for a customer to keep coming to the salon, while continuing to customise customer experience."
The tagline "Tomorrow begins today" celebrating the 10th anniversary of YLG Salons was the promise and premise on which the salon chain was founded by Vaijayanti and Rahul Bhalchandra in 2009. It rings true to the couple's philosophy of offering world class services and treatments to their 6 lakh clients in the Bengaluru and Chennai. With the collective expertise of retail and education, they have an unrelenting focus on setting service standards across their 53 company owned and operated branches.
We bring you YLG's journey and also, how the brand is staying connected with their customers in the pandemic.
Sandhya Chipalkatti: You are celebrating your 10th anniversary this year. How was your journey? What would you have done differently?
YLG started with a vision of providing world class products and services to the Indian consumer at great prices, with a consistent service delivery across the entire chain and the customer's home as well.
To fulfil this customer commitment, our first initiative was to build and start the YLG Institute, which has grown to become one of India's best beauty & hairdressing schools. The implementation of standard SOP's and processes to ensure consistency was, in our minds a big milestone we were able to reach early on. The third milestone was to test and build the first organised Home Salon model way back in 2010. YLG prides itself in being an omni-channel Salon brand.
In hindsight, we could have changed our new market approach strategy from being South centric.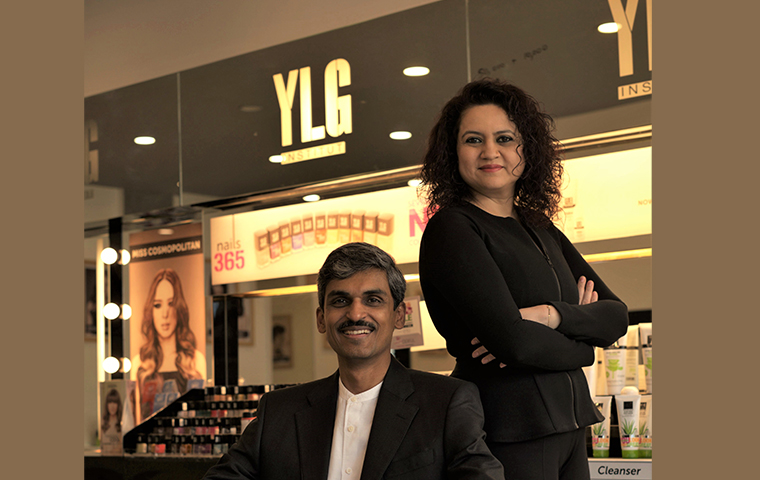 YLG is most proud of the CII Customer Obsession Award in 2019. Benchmarked against multiple industries and globally established companies on a rigorous quality framework, this is the first time any salon brand has been awarded.
What makes YLG different?
YLG Salons were designed to provide great service ambience and the first in India to standardise separate treatment rooms for hair services across all salons, irrespective of the product brand used. YLG has been a pioneer in upgrading the Indian customer for her waxing service (YLG Waxing is unique and highly differentiated from the market) and using Light Therapy for facials and hair treatments. A big differentiator is the focus on standards and processes.
What measures did you take during the lockdown, to win consumer confidence?
We reached out regularly to our customers to assure them that we would open soon, to take care of their hair and skin needs. On opening, our focus and communication was to assure the customer of her safety. Towards this end, YLG pioneered the use of oximeters for early risk detection as a standard check for staff and customers.
Many of our loyal, regular customers were the first to come back and we were proud that they put their faith in us and oursafety protocols. In fact, many protocols like wearing masks and gloves for all beauty services, extensive use of hand sanitisers, using high quality hand wash have been integral to YLG service protocols from the past 10 years. This commitment earned us our customers' trust in maintaining highest standards of safety and hygiene. The YLG "safety first" film was very well received and customer testimonials have been of the biggest influence.
The industry is emerging from the lockdown. What kind of footfalls are you seeing? By when will business get back on track?
Bangalore is our main market and has seen a major spike in cases from mid-July onwards, and a Lockdown 2.0 in July post which we see a gradual recovery. The current trend here, though not entirely predictable yet, seems to be trending in the 35-45% of Pre-March levels. We are optimistic about a reasonable recovery by December and business coming back on a growth trend in the first half of 2021.
What will change in the industry post Covid? How will it impact the business?
Enhanced safety standards will be a permanent and welcome result
Enhanced cashless transactions will become the norm, with certain consequences (mainly relating to transparency of revenues) which many players do not yet understand
Customer expectations of service and products being delivered home are likely to undergo a shift and salons who play a consultative, supportive role will gain market share
Technology adoption in marketing, operations and monitoring will definitely increase
Business owners will be compelled to evaluate every cost element in the business especially the largest contributors – rental and employee costs. Expect rental values to also moderate in the short to medium term.
The biggest shift – employee remuneration will be linked firmly to performance and delivery in order to make each unit viable. Higher performance-linked pay, with lower fixed salaries will become the norm rather than exception.
The Indian consumer has changed. How is YLG meeting their expectations?
Deep socio-economic changes are likely in the lifestyle of many consumers due to the impact of the pandemic and uncertain global environment. Consumers, especially Gen Z are more inclined towards using products and brands with a conscience and minimal environmental impact.
YLG invests continuously in adopting a greener product portfolio and minimising the environmental impact – we are the first to offer a shampoo service which saves at least 5-7 litres water per customer.
Technology adoption will have long term impact on the office going habits of many. A change in the salon visit occasions is expected. The salon industry will need to offer more reasons now, to keep customers coming to the salon, while continuing to customise customer experience. YLG is investing in upgrading customer experience through better understanding of her usage habits, keeping a keener eye on her expectations in the new scenario.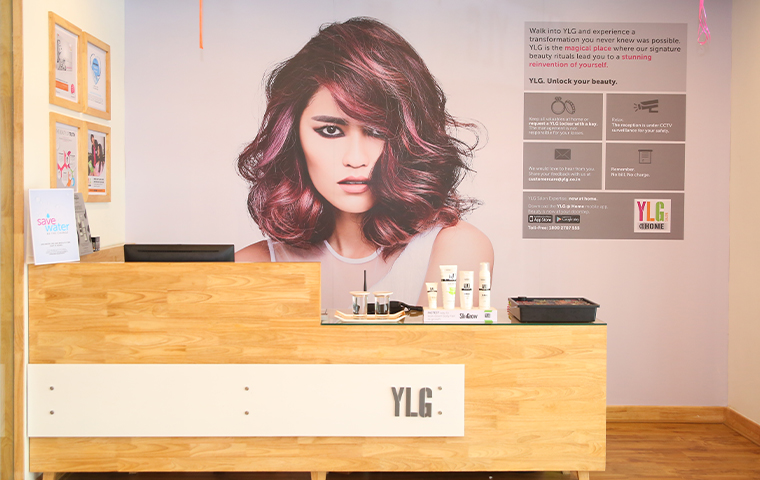 We, along with many like-minded industry leaders are working towards establishing an industry representative body, through consensus. This body will work on advocacy for the industry at various levels of the government; help build capabilities of the industry players and add genuine value to every member from a small barber shop to a salon chain.
What is your advice to smaller salons to help them survive these changes?
Become more efficient as a business, pay more attention to customer experience and safety. Enable technology to help retain your customers through digital media – there is no going back to traditional marketing tools like print or outdoor.
You have been recognised for your good work and excellence. Tell us about an award you treasure the most.
As a company, YLG is most proud of the CII Customer Obsession Award in 2019. Benchmarked against multiple industries and globally established companies on a rigorous quality framework, this is the first time any salon brand has been awarded. Vaijayanti has been conferred with the Mahatma Gandhi Samman at the House of Commons, UK Parliament in 2018, which has been a personal milestone for us.
What's next for YLG?
YLG will continue to focus on enhancing our customer experience, with a sharp eye on managing cash flows and costs in the short term to emerge stronger for the next phase of growth in 2021.