New age Colour Master and social media star Patricia Nikole is making waves in the industry.
Known for her impeccable technique and as a pioneer in hair painting trends, Colour Master Patricia Nikole, Global Ambassador Wella Professionals, brings her beautifully crafted techniques to Wella Professionals' standards of excellence.
An exceptionally skilled colourist and a self-made entrepreneur, she has built a reputation for her signature "Painted Hair" blends and natural looks. She is one of the industry's early pioneers in leveraging social media through her work and educational programs. She aims at pushing the boundaries of hair colour and giving women beautiful transformations that boost their confidence. StyleSpeak uncovers her journey in a candid conversation.
How has been your experience of collaborating with Wella Professionals in 2020?
As a global ambassador, Wella Professionals has really supported me in so many ways this past year! Being a part of the #WellaFamily to me means joining a brand that really believes in stylists on a mission to bring a positive change in the industry through inclusion, innovation, and education! I'm proud to work with a brand that shares my personal values!
What does your role entail and fascinate you the most about this collaboration?
Having the privilege of working with Wella Professionals from marketing campaigns, to product co-creation, and consulting is something that excites me. I feel honored to have represented the brand at WeCreate digital event and the BTC Show's first online hair show. Using Wella products enables me to create limitlessly with confidence and inspiration! My clients leave feeling beautiful and empowered.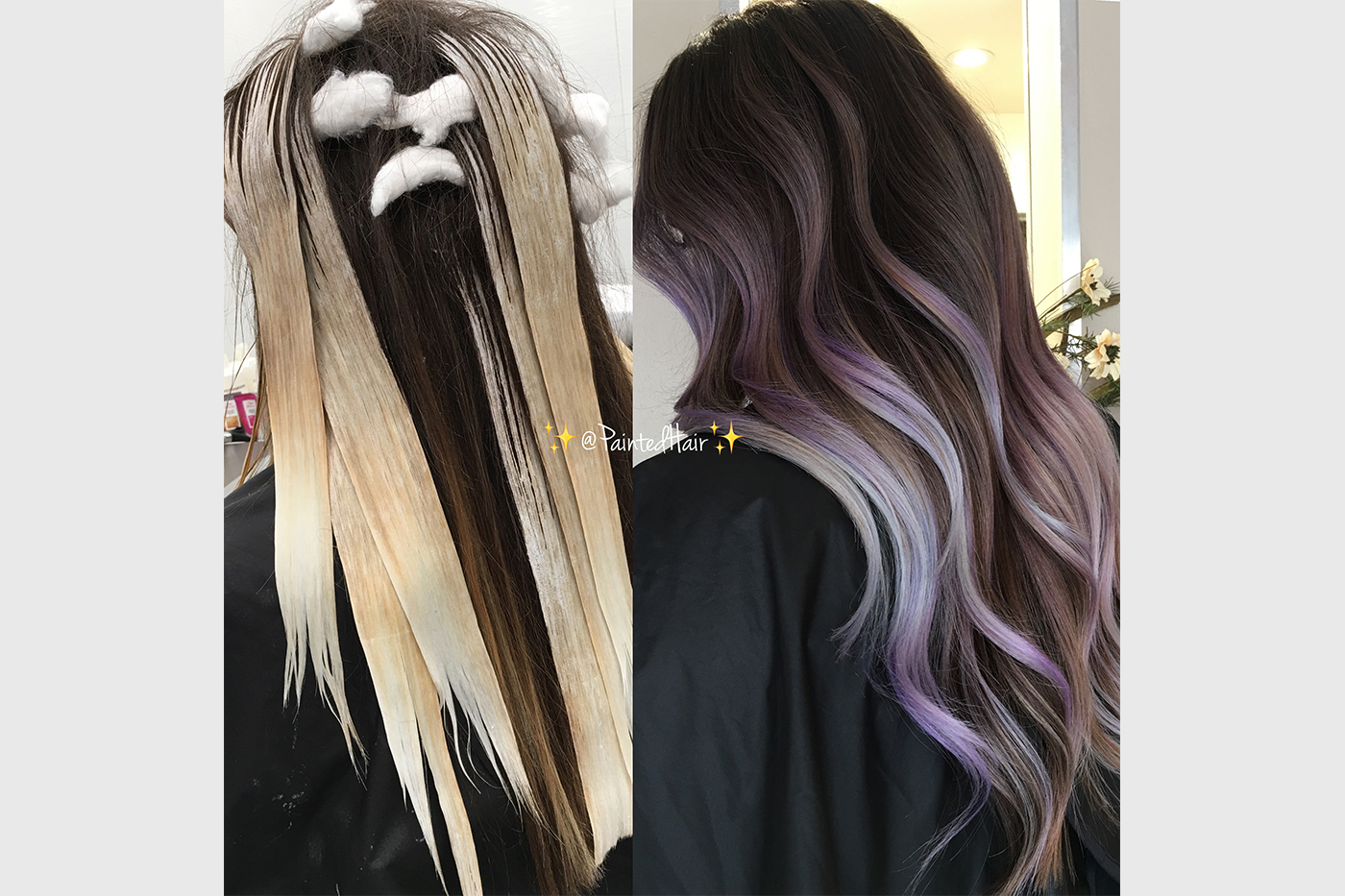 "Hard work, Consistency, Balance, and Setting your Intention are essential aspects to achieving your goal!"
Tell us about creative aspects of your signature 'Painted Hair' blends?
My signature Painted Hair techniques allow me to achieve High Contrast Hair Painting with seamless melting! I love this style and application due to the incredible blend and low maintenance and it's a style that suits the client's busy lifestyle! The tonality and multi-dimensional results of Painted Hair™ are incredible! I believe in using the right products prioritizing hair health while achieving lighter looks on clients!
My go-to product is the NEW Blondorplex lightener from Wella Professionals! It gives up to 7 levels of lift and constructs bonds inside the hair.
Your education programs have inspired young hairdressers. Your views on the importance of education?
Education is necessary to grow as an artist and to elevate your craft! Both branded and independent education are equally important. Thankfully, much of this curriculum is becoming more available online; making it far more accessible and practical for stylists to learn at their own pace. I cover all my signature Painted Hair techniques exclusively including the tips and tricks that I use daily, behind the chair.
You are a social media star. How can hairdressers make use of this medium to create an impact?
I love how connected we all are as an industry through social media. It has allowed me to have a voice in this industry and share my creativity with the world. Secondly, consistency and a regular schedule for posting is the key, along with engaging with your followers and responding to their comments. We should always strive to acknowledge and thank those who support our journey on social media.
What were the most challenging aspects in your career?
In the beginning, it was difficult to get clients and I would look for clients who wanted hair colour services! Social media has made it easier and clients can now enquire about services more frequently. Also, I believe balance is essential to professionally and personally! I make sure to spend time with my family after work! In my opinion, challenges will always be there in life and work.
What's trending?
Low Maintenance Hair – Beautifully painted and/or foiled looks created with strategic placement to achieve modern, multidimensional results that are low maintenance in nature.
Melted Pastel – Pastel tones are being used lately to complement a balayage or hair painted look. I love using the NEW Colour Fresh Masks from Wella Professionals to give my clients a zero damage, customized look. The Pearl Blonde and Lilac Frost Colour Fresh Masks are my favorites.
Large Money Piece Face Framing – Clients are often request bold, lightened pieces around the face with the goal of maximizing brightness! These techniques are radiant and complement the overall look with hair being the main feature.
My personal favorite hair colour trends are warm tones and multi-dimensional painted hair with reflective gold tones.
Your advice to the upcoming hairdressers
I would first congratulate them on their choice to become a hairdresser; this truly is one of the most fulfilling and rewarding careers. I would advise them to be patient and remember that the best things take time to develop; business, skills, creativity etc. Also, I would stress the importance of having a mentor.
You gain knowledge and wisdom when you are mentored and that is half the reason to find your route to success. I am truly grateful for all of the knowledge and wisdom my mentor instilled in me!
What are your future plans?
I plan on growing my Painted Hair Online Education Program bigger with an exclusive curriculum. I'm currently working on expanding my education programs and am plan to collaborate with Wella Professionals on more upcoming projects/initiatives.