Step 1:
Initial image.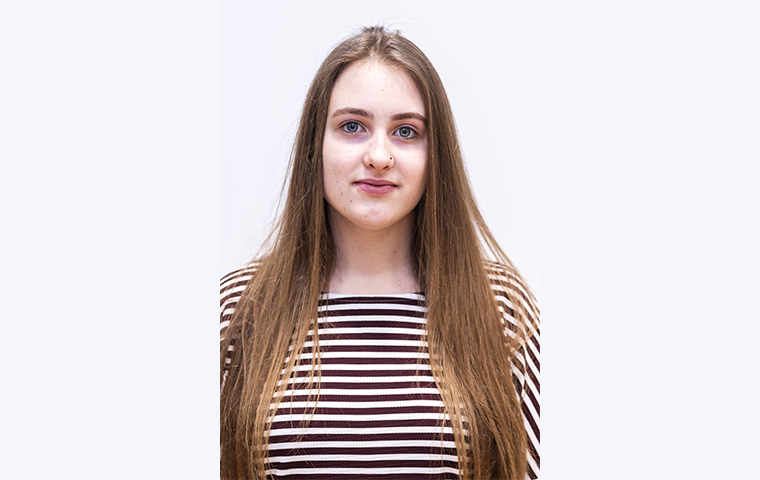 Step 2:
Create a circular selection in the crown area and attach it with a hook rubber.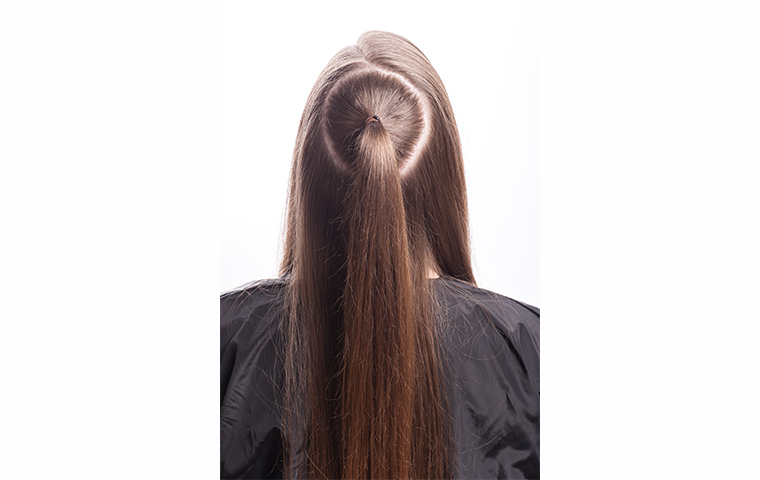 Step 3:
Tease the pigtail in fine strands to create the base.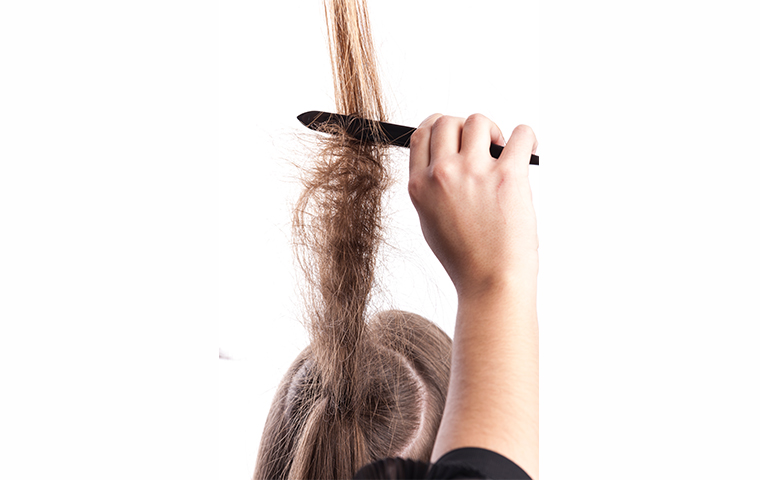 Step 4:
Roll everything into a ball shape and fasten with hairpins at its base.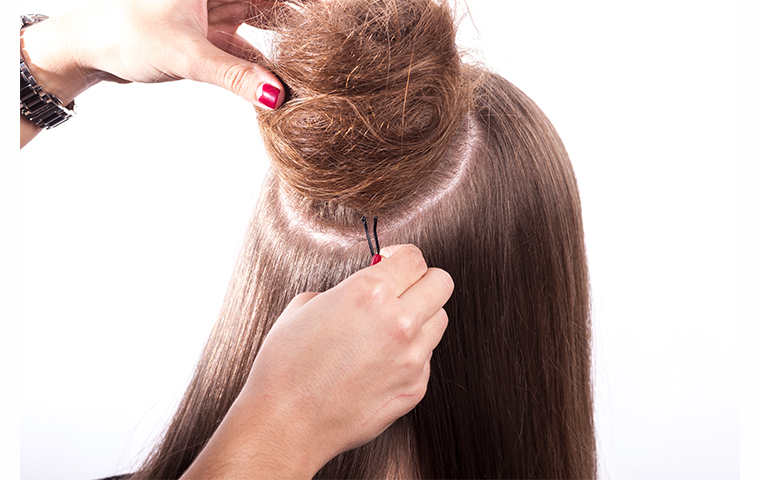 Step 5:
Shape the rest of the hair with the hair straightener or curling iron to obtain a wavy effect.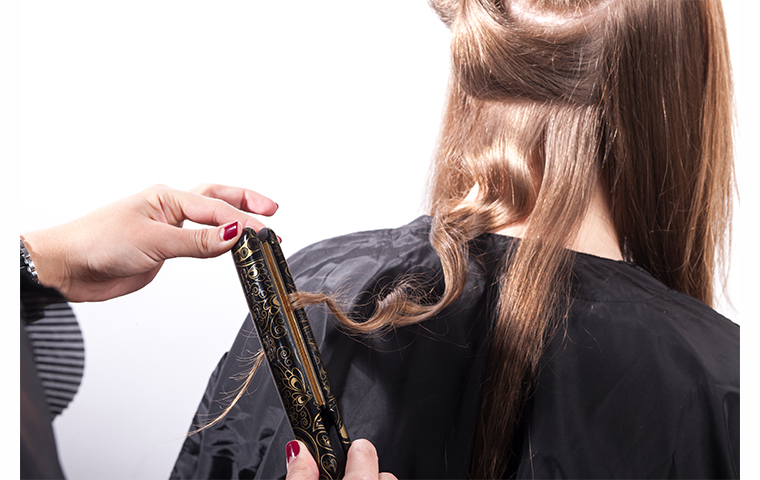 Step 6:
Put the tufts of the neck towards the base of the crown and polish with the brush and lacquer Osis Session Label (flexible lacquer).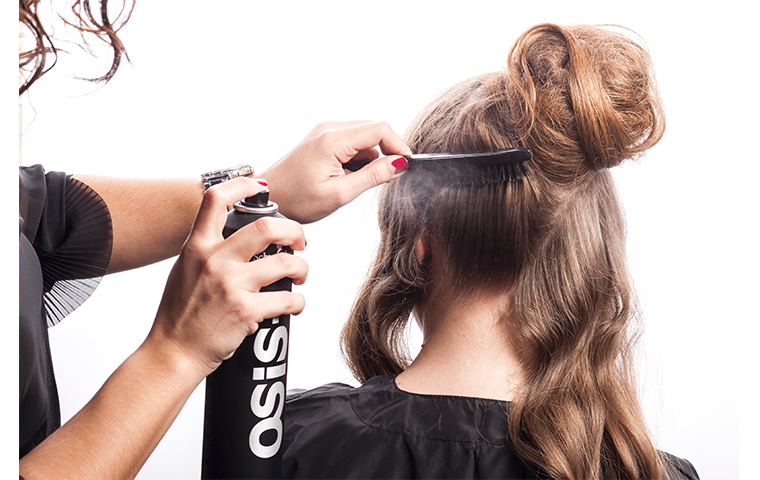 Step 7:
Create natural shapes by wrapping the base with the loose strands and hold them with invisible hairpins.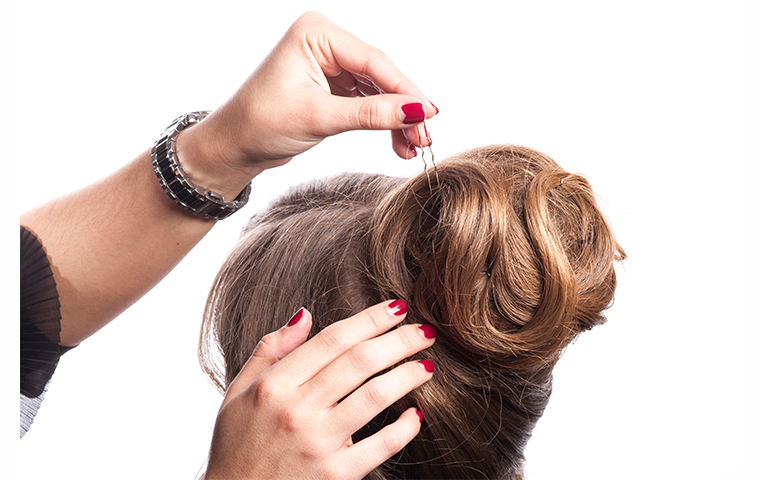 Step 8:
With your fingers, comb the sides keeping the waves created with the plates and fixing them with strong lacquer.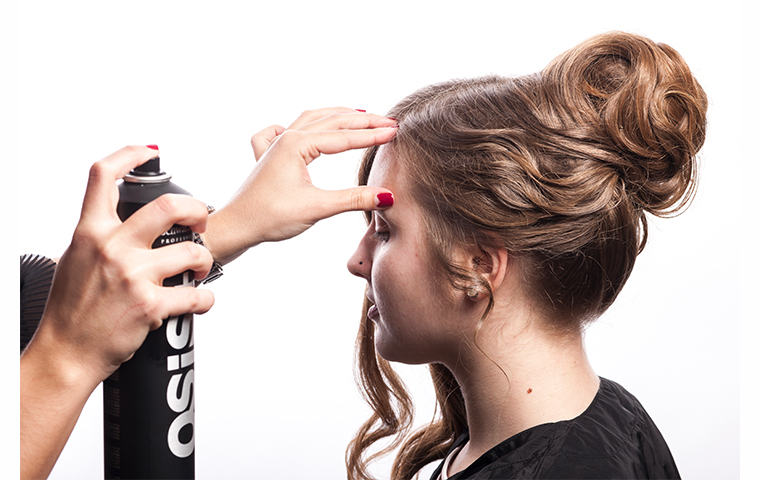 Step 9:
Finally, place the fringe on one side and with your fingers rotate the tip by rolling it on the base of the collection.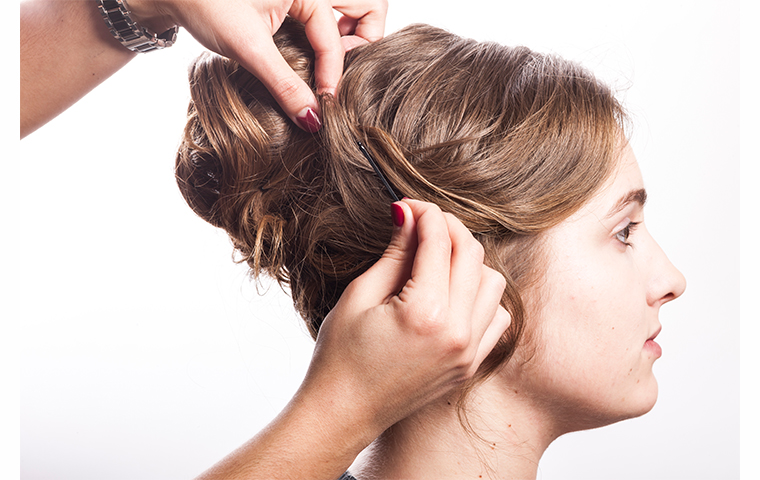 Step 10:
Finished Up-do